The Plantà of the Meditadora by Escif – Fallas 2021
Fair warning, I have to admit that I'm obsessed with this Fallas figure by Valencian street artist Escif. It began when I saw the original sketches for the figure commissioned by the city of Valencia, for Fallas 2020. A massive meditating woman, eschewing the comic style of Fallas for a striking realism. She was to sit in the Plaza del Ayuntamiento, and slowly rotate, 360 degrees in 24 hours.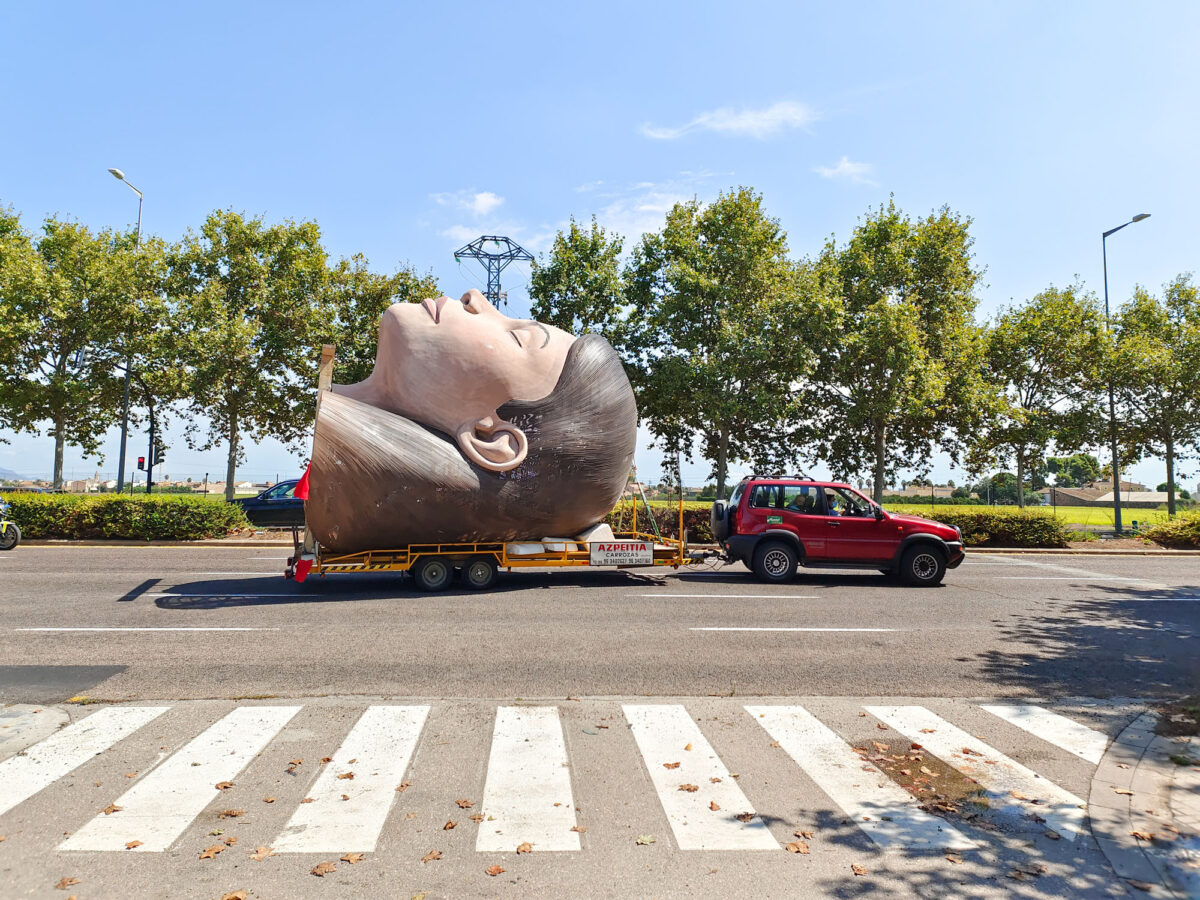 The Meditadora by Escif is back
My connection to the statue deepened during the pandemic, which canceled Fallas 2020. I was really shook by that news, and shortly after the cancellation, the artists changed the entire concept of the statue, by placing a mask over her face. With her serene expression radiating calm and patience, I saw her as an embodiment of the idea that COVID-19 was something that we'd all get through together. Regardless of whether it was the artist's intention, La Meditadora became a symbol of endurance, at least for me.
As you can imagine, we I saw this figure getting pulled out of storage a few days ago, I felt a bit emotional. Fallas is really going to happen again, even though it will be on a much smaller scale, and in the month of September rather than March. On my bike, like a most-devoted pilgrim, I followed the meditating woman from the workshop, to the city center, where she will occupy the same spot as before. This time, if everything goes correctly, she'll be burnt to a crisp on September 5th.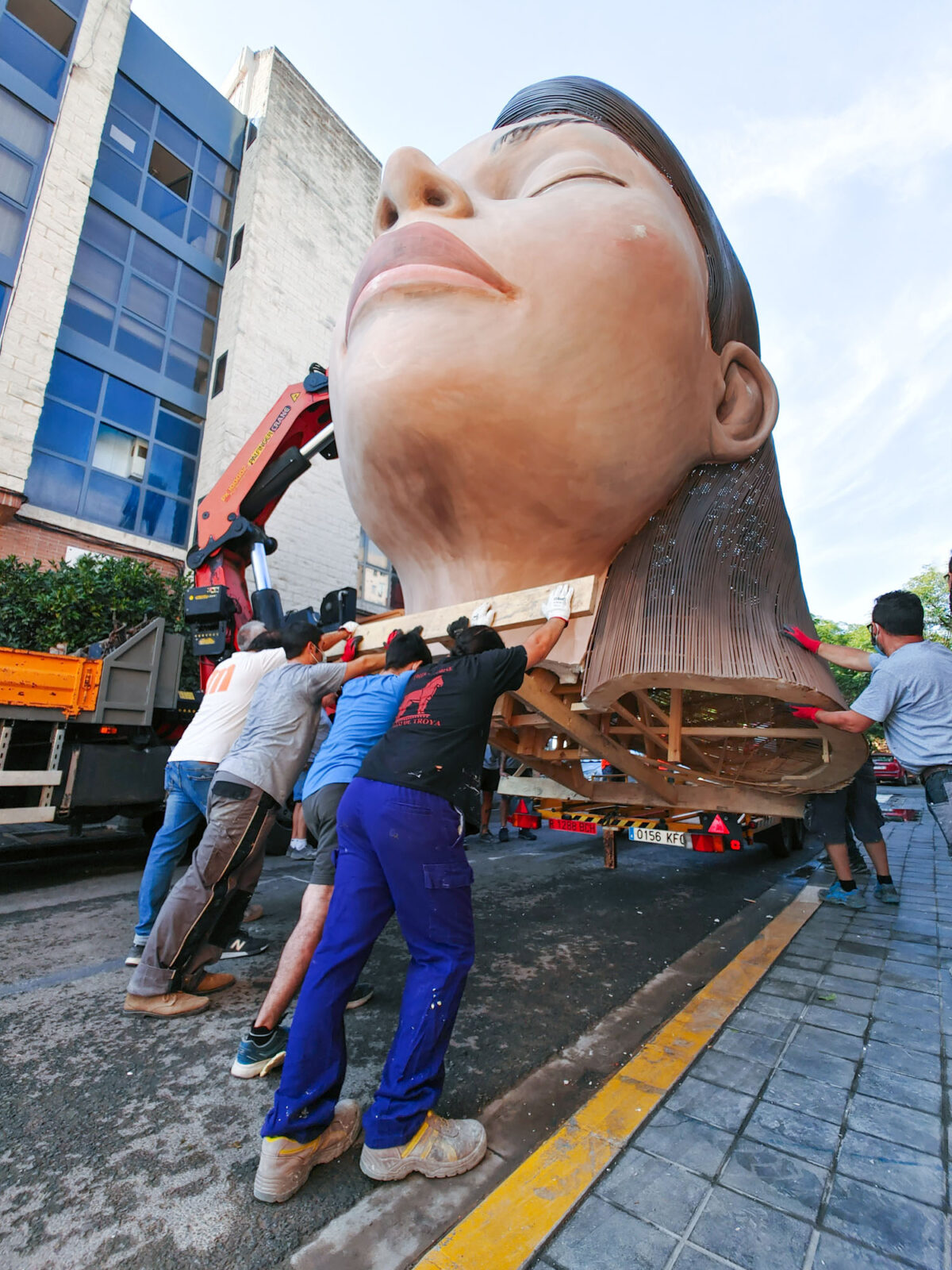 This edition of Fallas is a landmark for us, showing us that it's possible to live and celebrate even with the pandemic still going on. It's going to be a strange festival for sure, with tons of security measurements, no mascletàs in the main plaza, and no big fireworks shows in the Turia River Park. And although there will be Falleras and Falleros still marching to bring flowers to the Virgin for La Ofrendà, they'll all be wearing masks. But those seem like small sacrifices to make, in order to finally have a reason to "party" again.
More Meditadora by Escif Photos: