Valencia's New Plaza del Ayuntamiento
The timing to turn the Plaza del Ayuntamiento into a pedestrian zone couldn't have been better. They couldn't possibly have predicted the Covid pandemic while planning, but these days we need more space to roam around, less inner city traffic, and more places to relax and disconnect. The change to Valencia's biggest plaza benefits every resident and visitor to the city.
Look at the New Plaza del Ayuntamiento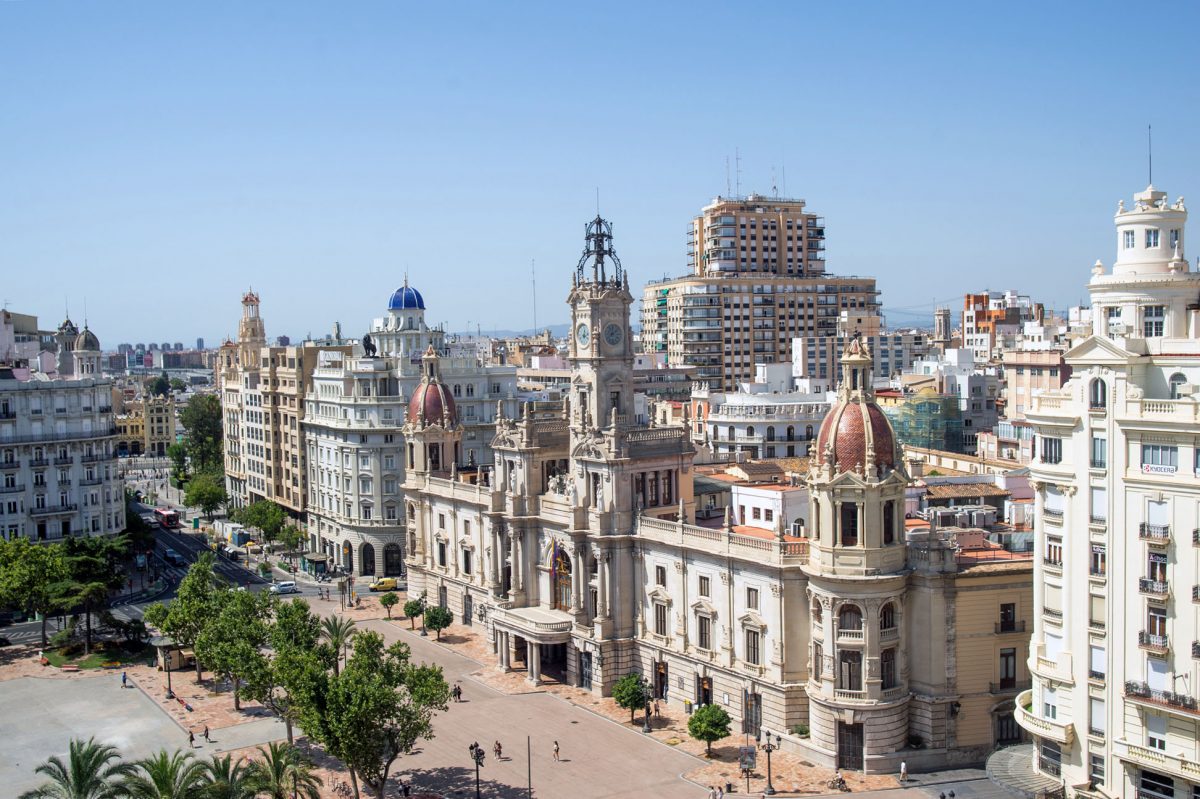 Plaza del Ayuntamiento Was Too Crowded
The beginning of the construction was initially disrupted by the strict Covid-19 lockdown, but eventually got underway. Although always beautiful, the Plaza del Ayuntamiento had been a busy place, prior to the redesign. At times, it got so crowded that the sidewalk couldn't accommodate all the people.
During the construction, I made sure to walk through the plaza as often as possible, to document all the progress. The most time-consuming part of the transformation was implementing a non-slip surface in red asphalt — which also indicates that you're free of the traffic area, and able to walk without the fear of getting run over.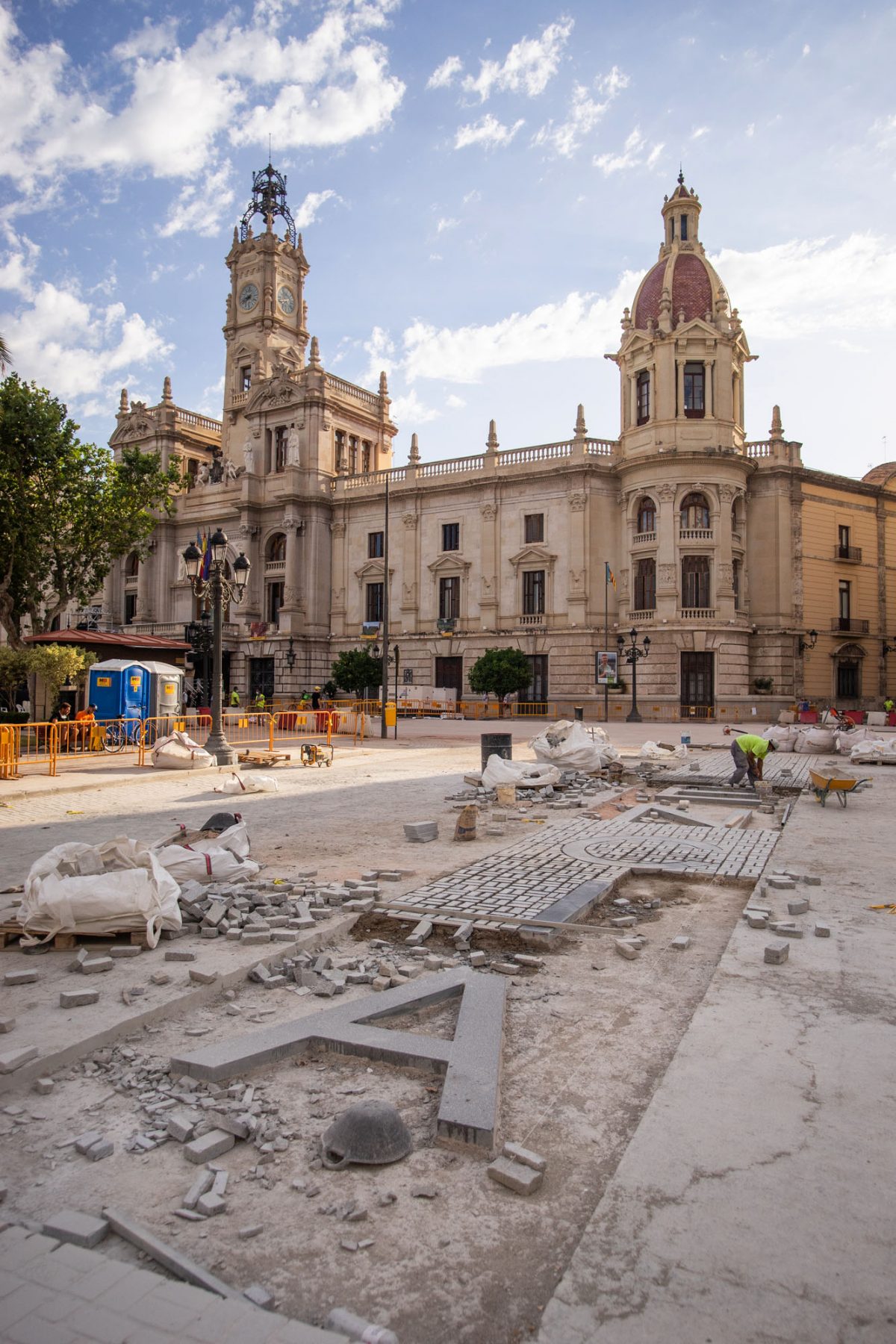 Another big addition is the city's new name tag, which spells out "VALÉNCIA" in big stone letters. It would be great to get a drone permission one day to film these letters.
The New Plaza del Ayuntamiento Is an Absolute Delight
It has become a pure pleasure to walk over the Plaza del Ayuntamiento, taking in the evening breeze, or admiring the beautiful scenes around the square. And this is just the beginning! Valencia will be doing similar projects in the near future; next up is Plaza de la Reina, which will become a pedestrian zone. Also on deck, is a possible green belt going leading from the Turia River Park to the marina. And of course I will be documenting these changes as well.
I can hardly wait to see what the future holds for Valencia. Things seem to be going in the right direction.