La Plantà of Fallas 2021: A Second Attempt
Ready or not, Fallas 2021 is happening. The Plantà of Fallas, when monuments are erected throughout the city, is already in its final stages. Valencians are accustomed to having their streets taken over by the massive, colorful statues, but usually it's in March. This is the first year that the festival has ever been staged at an alternative time. And the September Fallas of 2021 definitely promises to be different.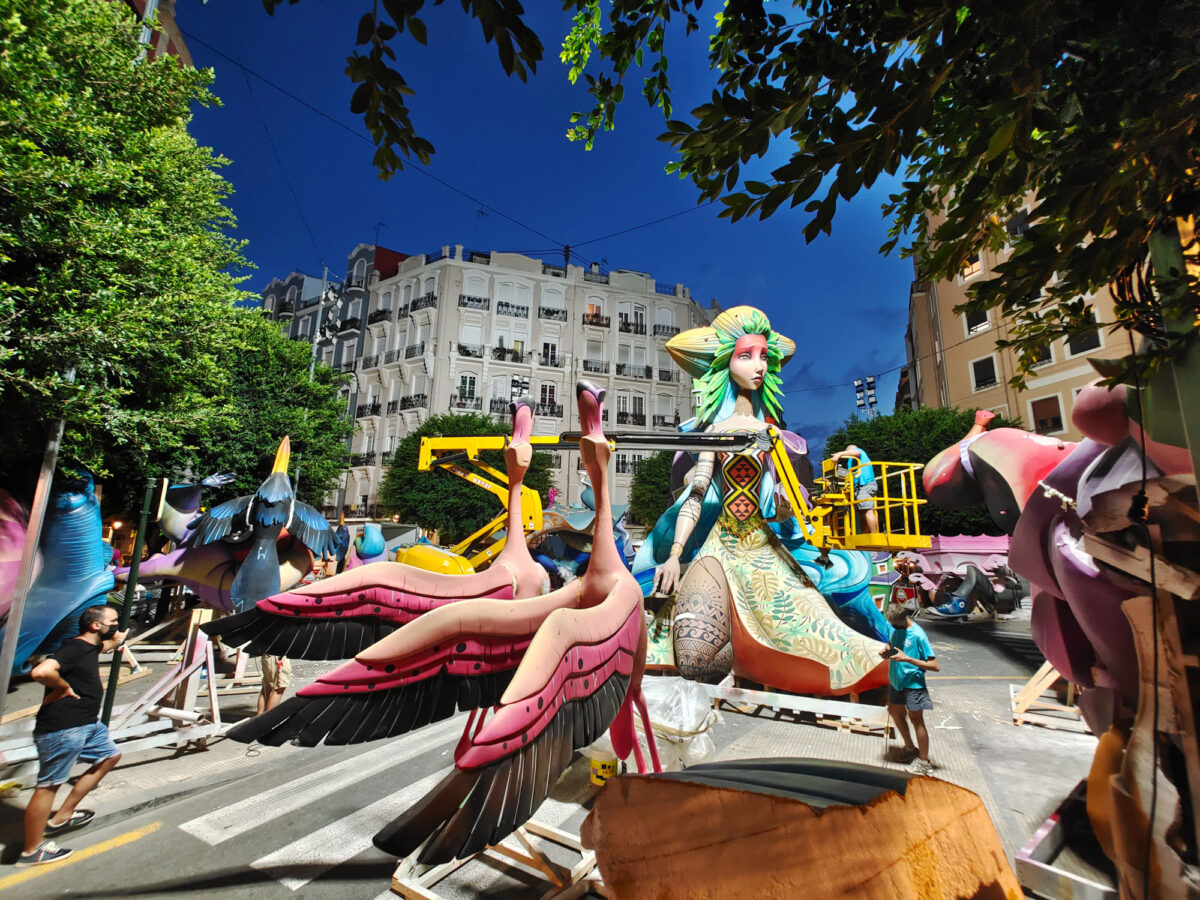 Usually, all the figures which populate the city streets during Fallas are burned at the festival's end. But that didn't happen in 2020, because Covid-19 cancelled the festivities before they reached their culmination in La Cremà. Instead, the monuments were dismantled, brought to warehouses, and stored. At the time, nobody knew how long the pandemic was going to last, and it seemed reasonable to think we'd just have wait a few weeks.
Fast forward a year and a half, to August 2021, when the pandemic has finally ended! Woo-hoo, time to party! Well… maybe we shouldn't get ahead of ourselves. Covid-19 is still raging, perhaps worse than ever, but something had to give — those old figures have to be burnt, so artists have space to work on the next ones.
This year's Plantà is creating all sorts of headaches for the artists — usually, the city is ready for a shutdown in March, but that's not the case in late August. The crews putting the statues together have to deal with abandoned cars, confused groups of tourists, and a public who is largely unaware that Fallas is about to begin.
But that's not all. Because of the long time in storage and the additional transportation to and from the warehouses, the figures are not in great shape. The artists are finding that they need a lot of touch-up work, before they're ready to be judged in front of the Fallas jury.
And on top of all this, the workers have to deal with the scourge of high temperatures, rain, and wind. One of the figures already has fallen over because of difficulties.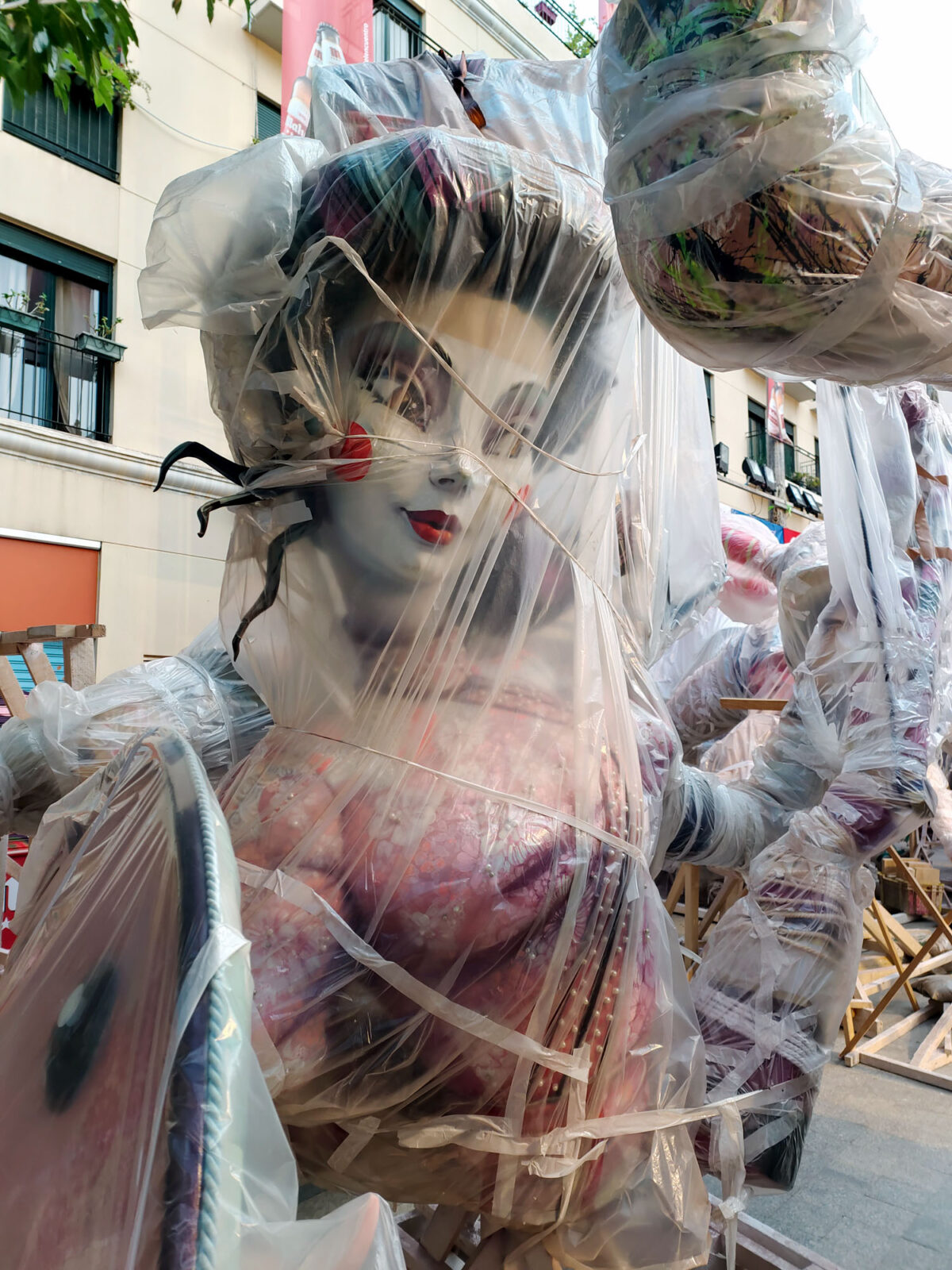 Walking around the city during La Plantà is one of our favorite times of Fallas. Pieces of the gigantic monuments arrive, wrapped in plastic, and it's fun to imagine how they might be cobbled together to form the final product. We return to the same monuments day after day, watching the progress and the sheer effort that's involved in piecing them together. It's like an advanced 3D puzzle.
Although it's impossible for us not to be somewhat excited about the return of our favorite festival, we are a little concerned about the fact that the pandemic is still far from over. Already we've seen large groups of people congregating around some of the monuments, and too many of them aren't taking precautions. If you plan on partaking in Fallas this year, please please please be careful and wear a mask, even if you're already vaccinated. Visit the monuments at less-crowded times (in the morning, for example), and keep your distance from crowds that seem too big.
This has been a Public Health Advisory from your friends at For 91 Days! We'll be posting a bunch of pictures and videos over the coming days, so if you would rather just watch from home — that's an option, too!
More Plantà of Fallas 2021 Photos: