Too Precious To Burn! Our Favorite Fallas Figures of 2021
If this is the first time you're hearing about Fallas, and the first time you're seeing photos of the amazing figures which are constructed around the city, you're probably not going to believe (too precious to burn) that they're all burnt to the ground, after being publicly displayed for just a few days. And yet, it's true! For Valencians, it's a yearly tradition. Burning these figures (up to 800 throughout the city) marks the end of winter and symbolizes the casting off of old things.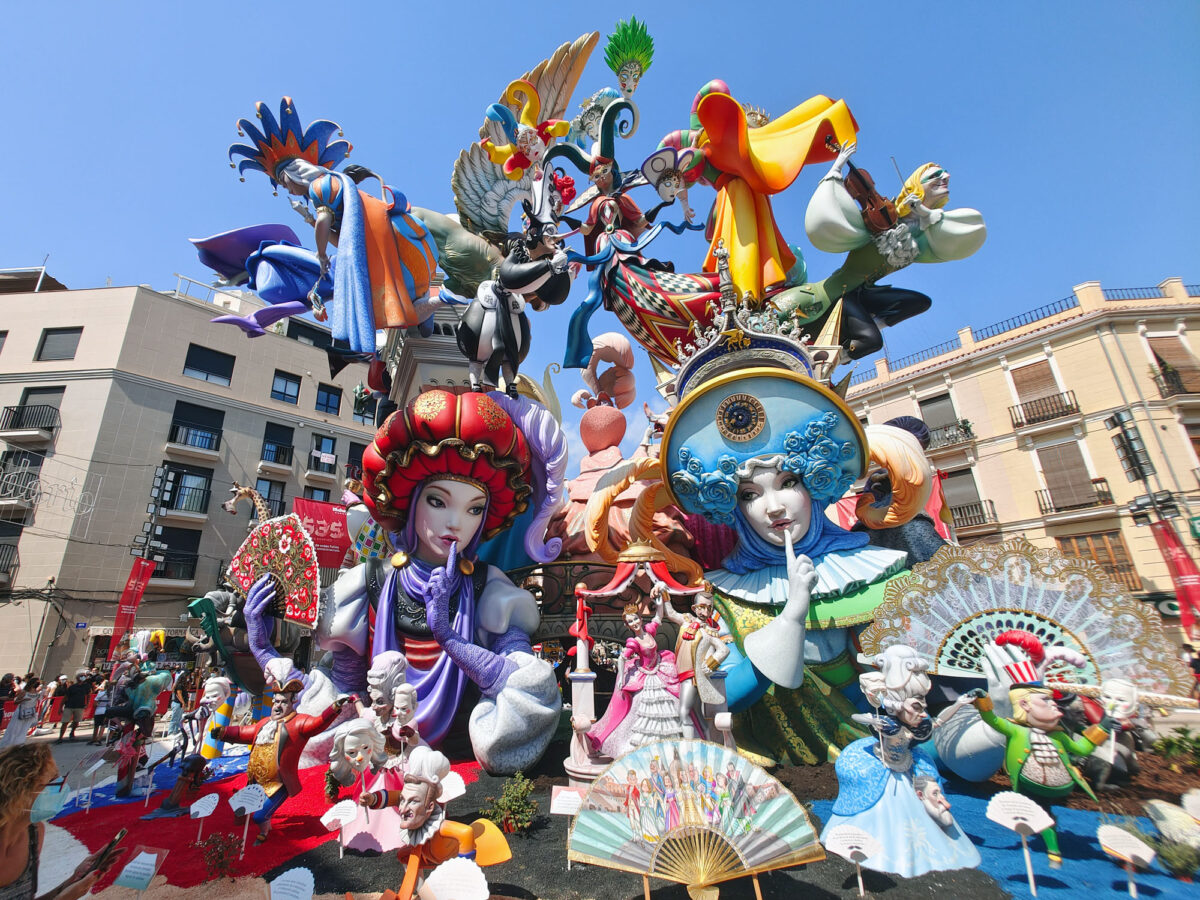 There are up to 800 of these figures erected throughout the city, although only a handful reach the majestic dimensions of the one seen above, from Convento Jerusalén. There are roughly a dozen monuments in the Sección Especial (Special Section), and their figures can cost around €200,000. The artists work on them all year round, and immediately after Fallas ends, they start designing the figures for next year's festival.
As mentioned, these figures only exist for a very limited amount of time, so many Valencians dedicate the days between the Plantà and the Cremà (when they're constructed and when they're destroyed) to touring the city, and seeing as many as possible.
In this post, we'll show you some of our most favorite Fallas Figures of 2021, listed in order of how well they did according to the jury.
#1 Convento Jerusalén – Winner of Fallas 2021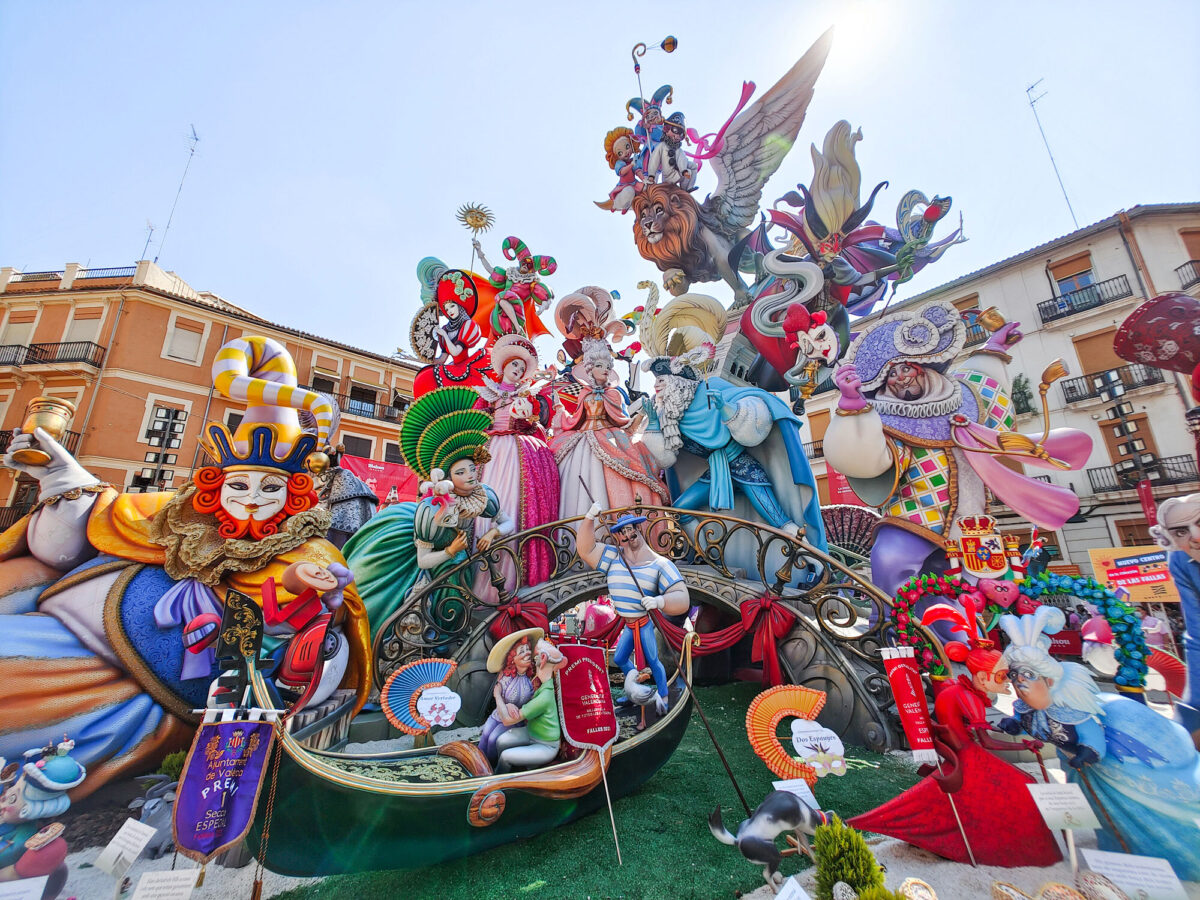 The Falla for Convento Jerusalén was under the motto "De-Masked" which is kind of fitting considering we're still in the middle of a pandemic. Set in Venice, it included iconic landmarks like the Piazza San Marco and its tower.
#2 Plaza del Pilar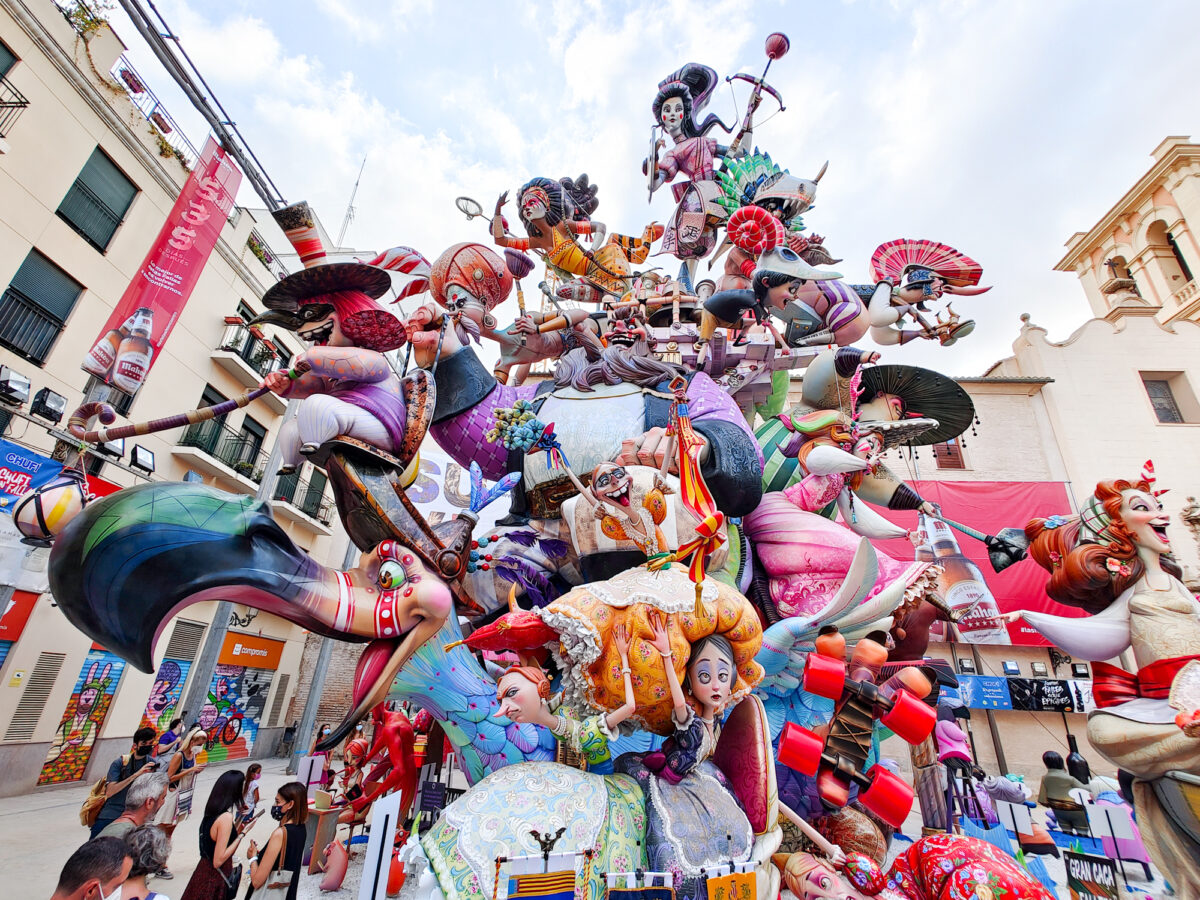 The falla at Plaza del Pilar always amazes us. How can they build huge figures like this in such a small place? Don't the people living in the apartments so close by have a problem with the burning? It's quite an operation. The theme of their monument this year was "hunting".
#3 Exposició-Misser Mascó
This year, we decided to attend the Cremà of the the sprawling monument at Exposición. And it was a great decision (just wait for the pictures and and video we'll be publishing soon). This figure was called Extravagancia II, and its king riding on an ostrich and queen riding on a rhino certainly lived up to the name.
#4 L'Antiga, Monestir de Poblet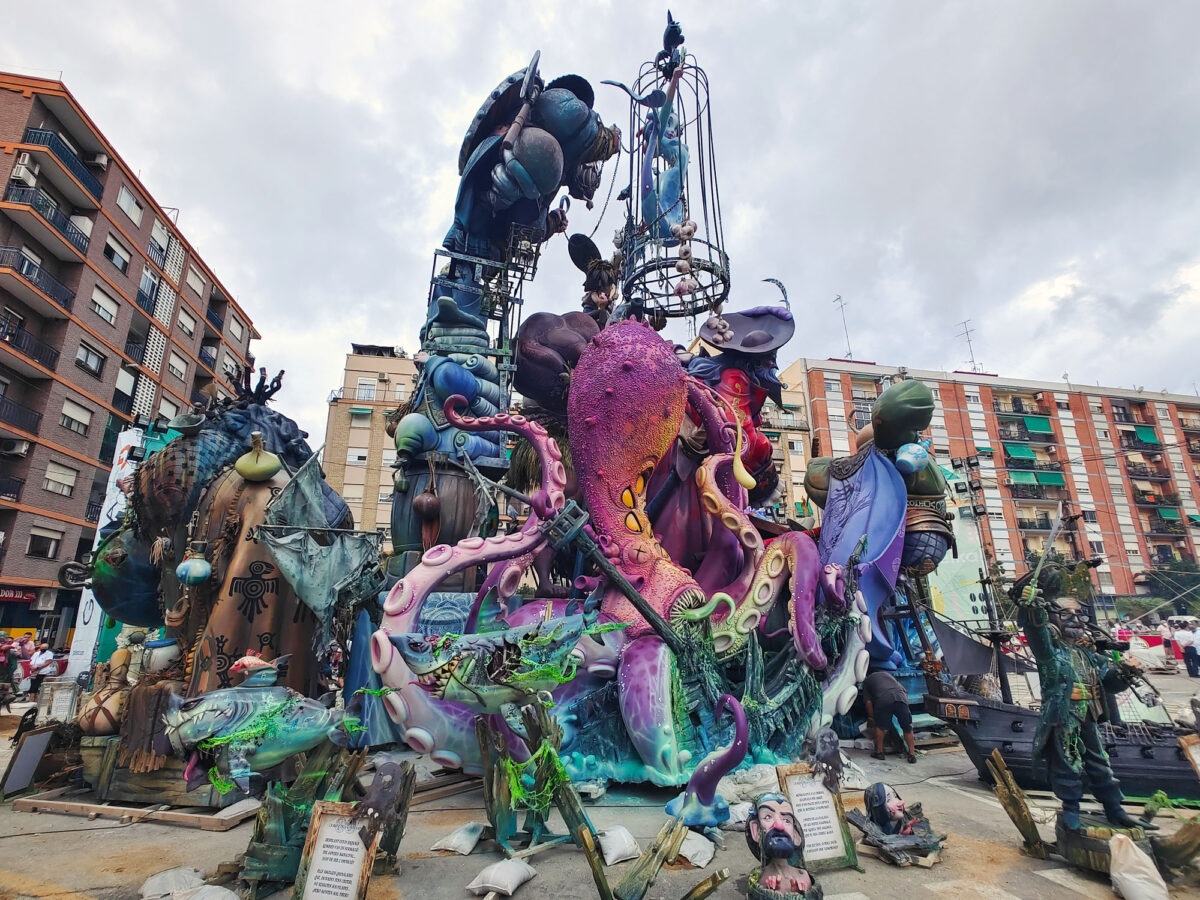 This Falla was probably our favorite and we visited while it was still being constructed during the Plantà, before the presentation to the jury the next morning. Sadly this figure was partially destroyed by a horrible storm which happened the night after the Plantà. We assume this is why it didn't win, because we thought it was the best of the year. This figure was all about pirates.
#5 Almirante Cadarso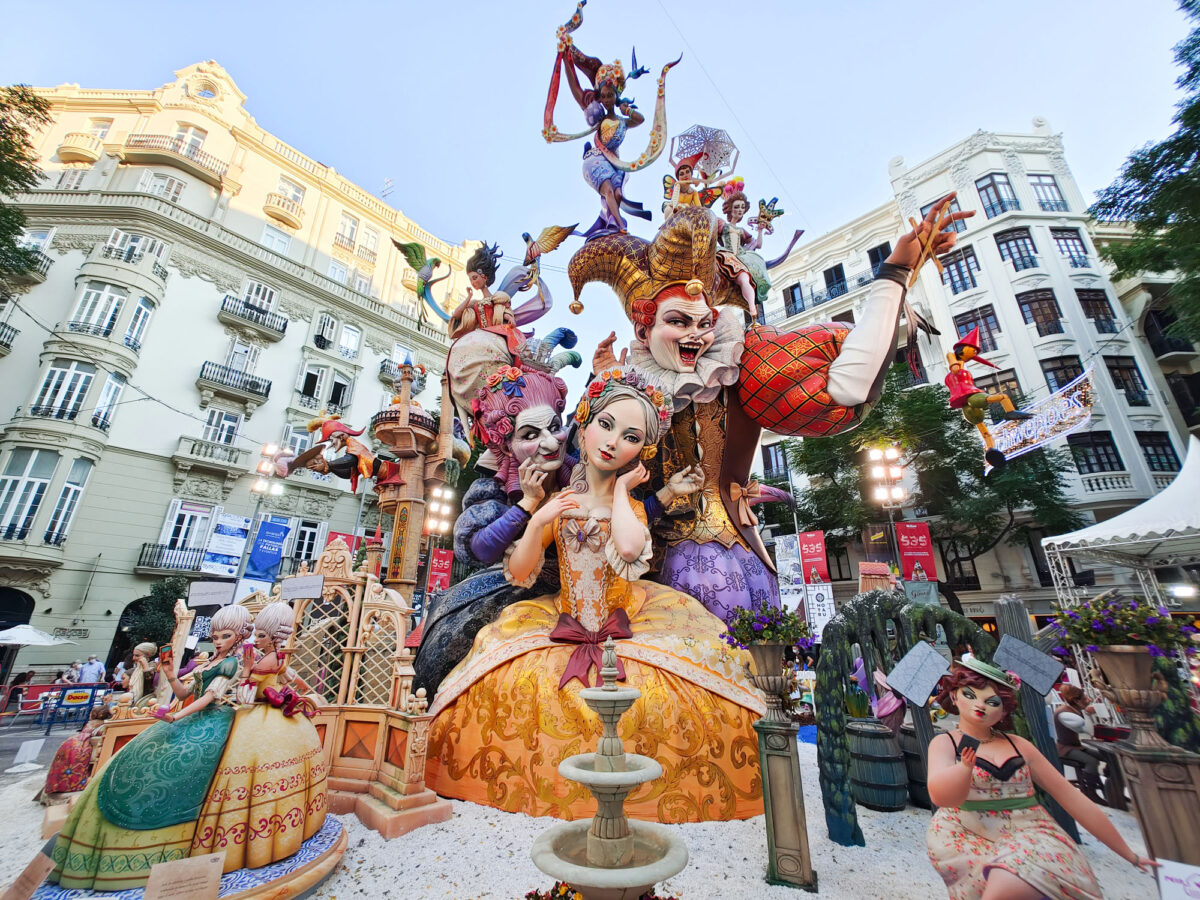 Don't tell anyone — this Fallas figure by Almirante Cadorso is all about secrets, gossip, and lies. You know just know that old lady isn't whispering anything good into the Fallera's ear. The details of this figure were amazing and we spent a long time taking a closer look.
#6 Na Jordana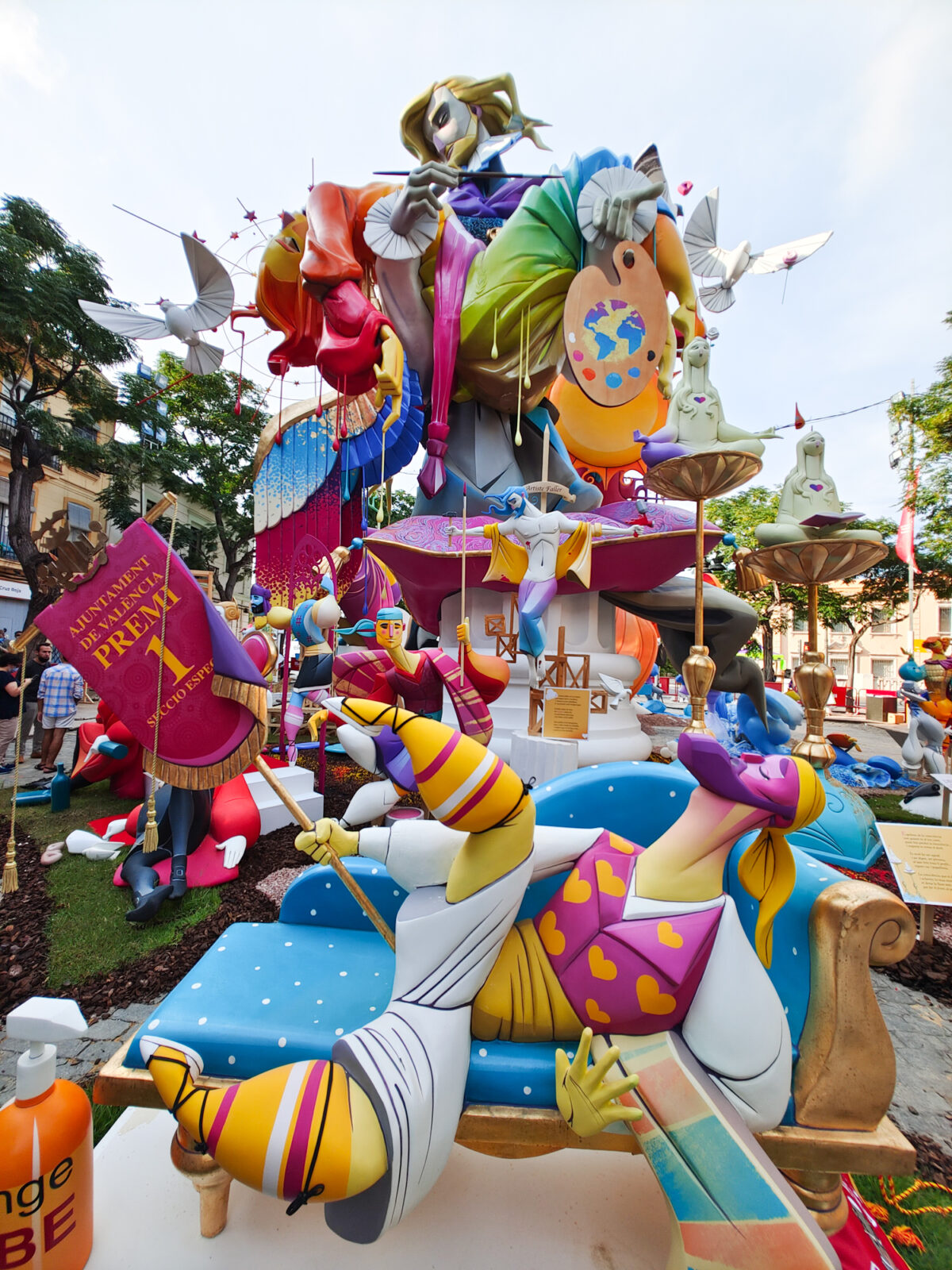 We always love the Falla of the Na Jordana commission. Their figures are always socially aware and forward-looking, with bizarre and beautiful shapes, and modern themes. They also usually have some raunchy surprises, just to keep things interesting, and this year was no exception! WOW!
Bonus: Maestro Gozalbo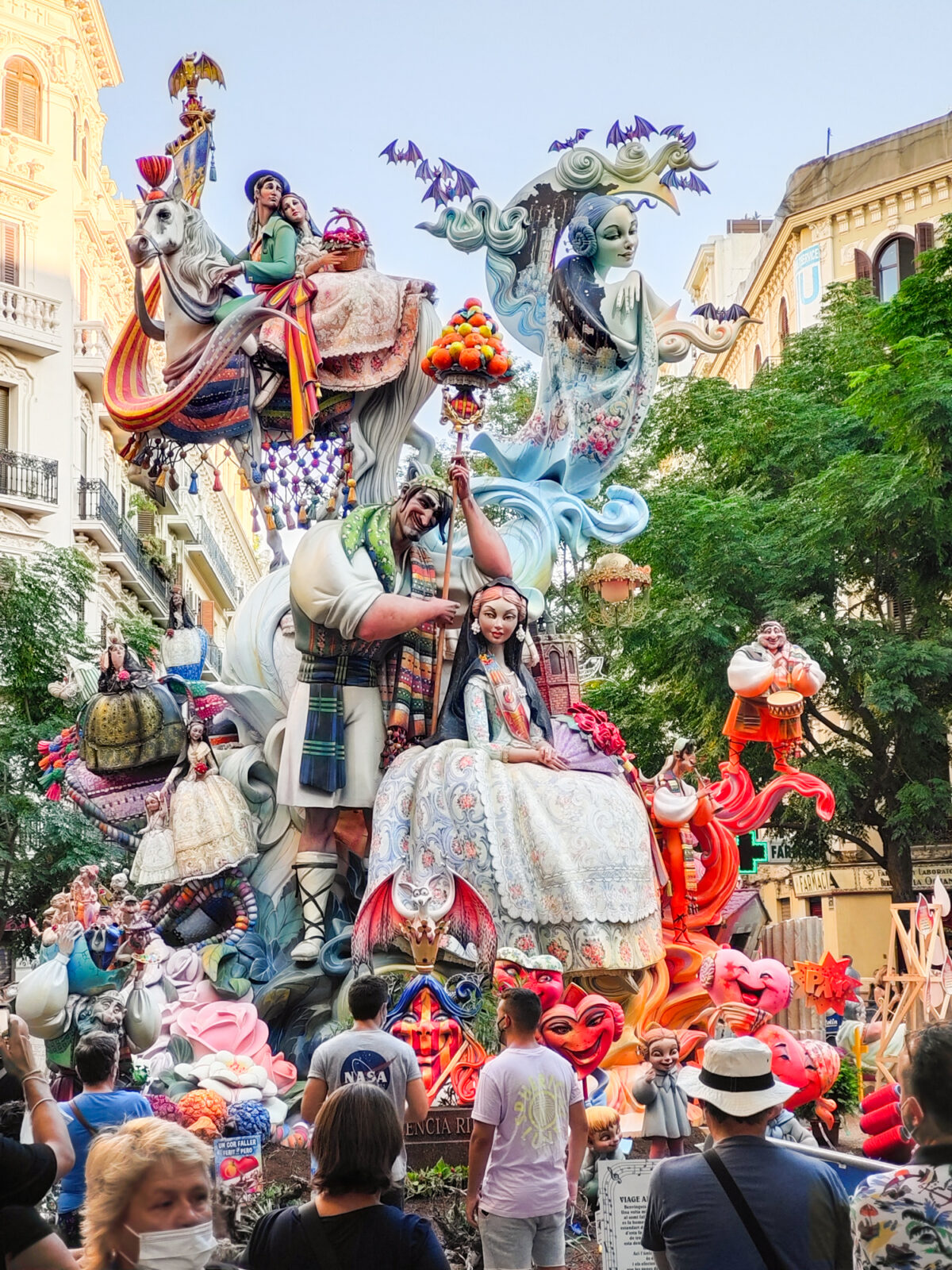 We couldn't end this article without mentioning the figure by the casal Maestro Gozalbo, which isn't in the Sección Especial. Such a classic Valencian scene, so beautifully rendered. We were lucky to also be able to see this one burn on the last day of Fallas.
Too Precious To Burn – More Photos of Fallas Figures!
More from the Convento Jerusalén Falla:
More Plaza del Pilar Photos:
More Falla Exposición Photos:
More Falla L'Antiga Photos:
More Almirante Cadarso Photos:
More Falla Na Jordana Photos:
More Falla Maestro Gozalbo Photos