A Long Weekend on Kalymnos
Shortly after we moved into our new home in quiet Stavros, we took a long weekend trip to Kalymnos: a small island near Kos. With an abundance of sheer vertical walls, Kalymnos is a climber's paradise, and we happened to have a mountain climbing friend who would be there on 40th birthday. Considering how close we were, we decided to hop over and help her celebrate.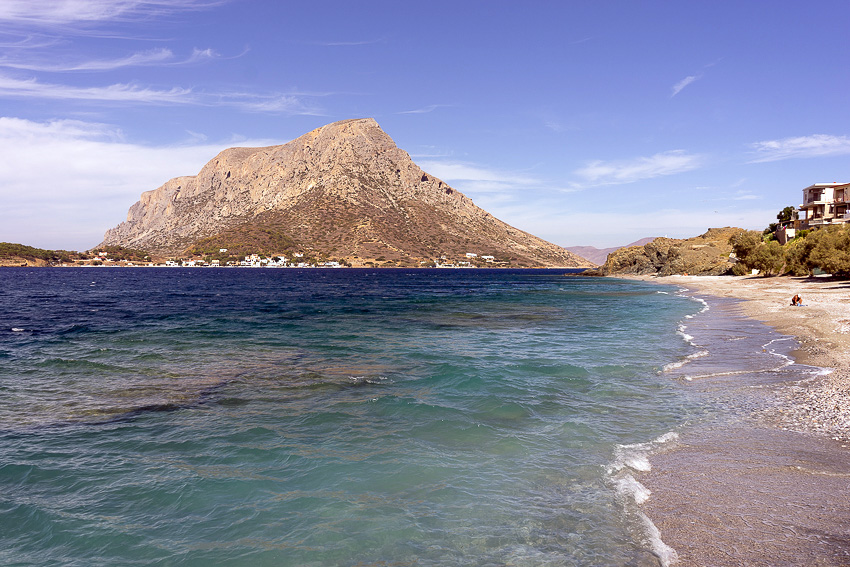 Arriving at Kalymnos is a little tricker than at a bigger island like Crete or Rhodes. You first have to fly to Kos, then take a bus to the port town of Mastichari, where you'll find a ferry. We got lucky, with a boat leaving almost immediately after our arrival, and soon, we were chugging across the Aegean Sea, little Kalymnos growing steadily larger on the horizon. Once there, we rented a scooter and made our way to the town of Mirties, on the east coast.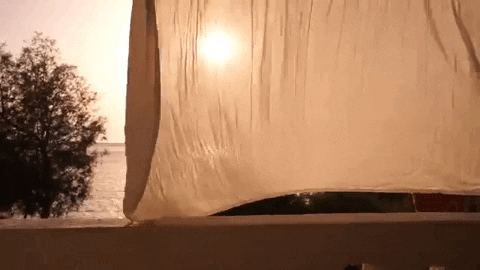 We checked into our room at Argo Studios, and called our friend to let her know that we'd arrived. While waiting for her to show up, we met the gray kitten who would be our steady companion throughout our stay. While providing it the attention it was stubbornly demanding, we looked out over the beach, and across the water to the island of Telendos. A natural reserve with a smattering of houses at the base of a large mountain, this was a place where we'd soon be having a major adventure (more on that later!)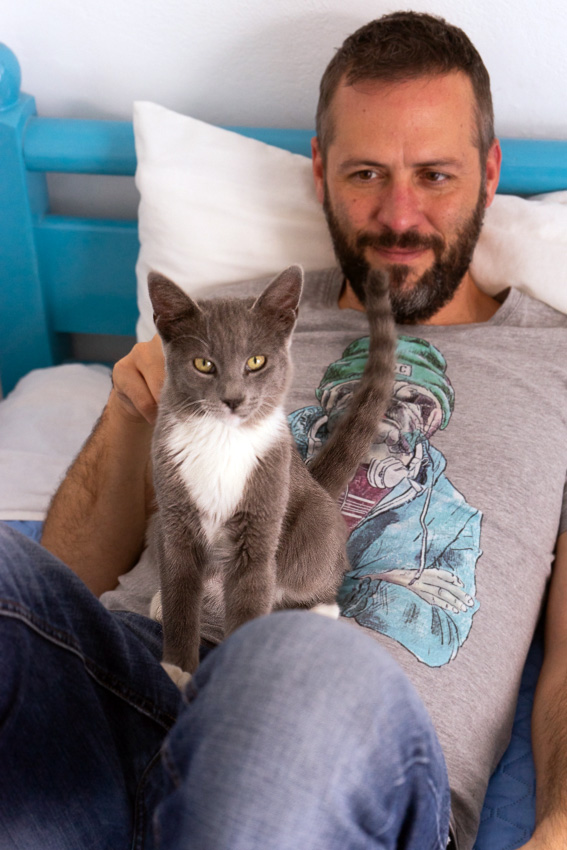 Kalymnos is known for its sponges, and although the industry is in its twilight, many shops and factories can still be found on the island. During our stay, we stopped in one, and talked with the owner who was busy clipping sponges into spheres. He was great fun to talk to… he'd spent a long time in the USA, building bridges, including one in Athens, Ohio, where I had gone to university. He also told us about the town of Tarpon Springs in Florida, which is basically a colony of expats from Kalymnos, who have imported their Greek culture and sponge-farming traditions to the USA.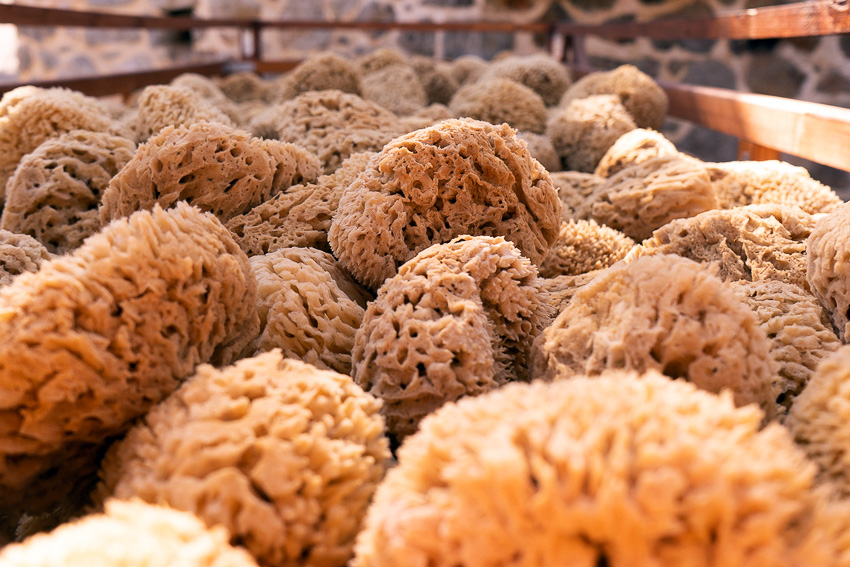 Most of the visitors to Mirties are mountain climbers. Directly behind the town is an enormous rock face which offers some of the best routes in Europe. We're not into the scene, ourselves, but did spend some time watching our friend scale the walls, and have to admit that it looked like fun. Over the course of the weekend, we'd meet a lot of climbers, and learn that they've got their own special lingo; at times it was almost like a totally foreign language! Jürgen and I were the only ones not laughing at all the mountain-climbing jokes.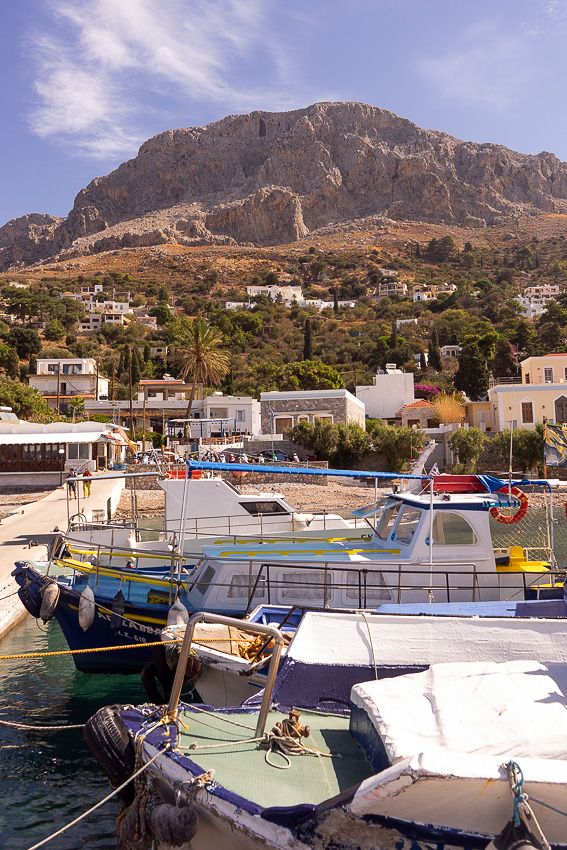 It might be most popular with climbers, but Mirties would make a great destination for anyone. The beach is beautiful, the town is quiet and cute, with nearby hiking routes, and plenty of good, cheap restaurants (mountain climbers aren't known for exceptional wealth, which keeps the prices down). In fact, we're already thinking about making it our base, for our next trip to Greece…
–Download Our Travel Books Here
More Photos And A Video Of Kalymnos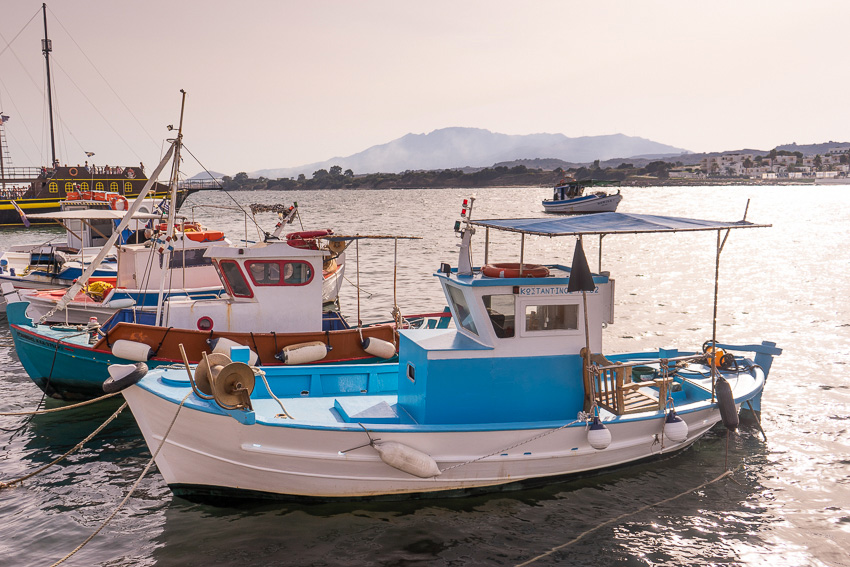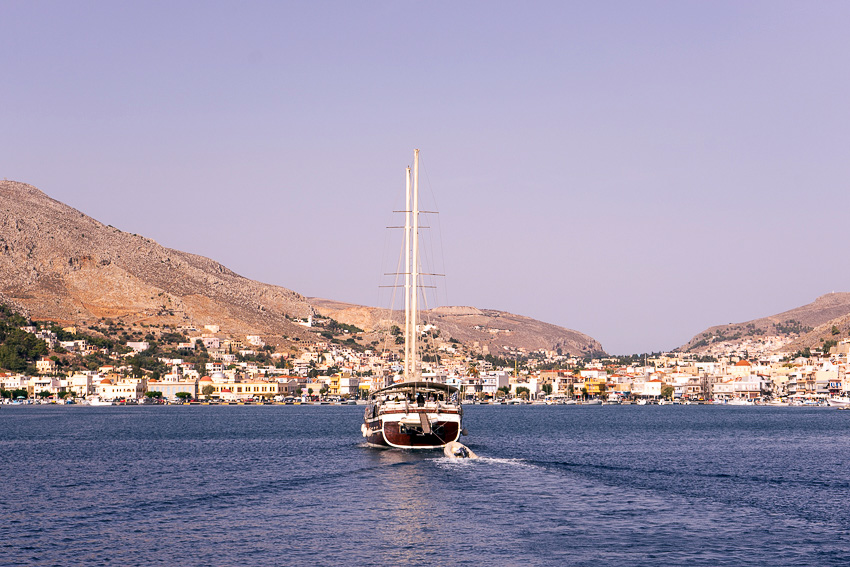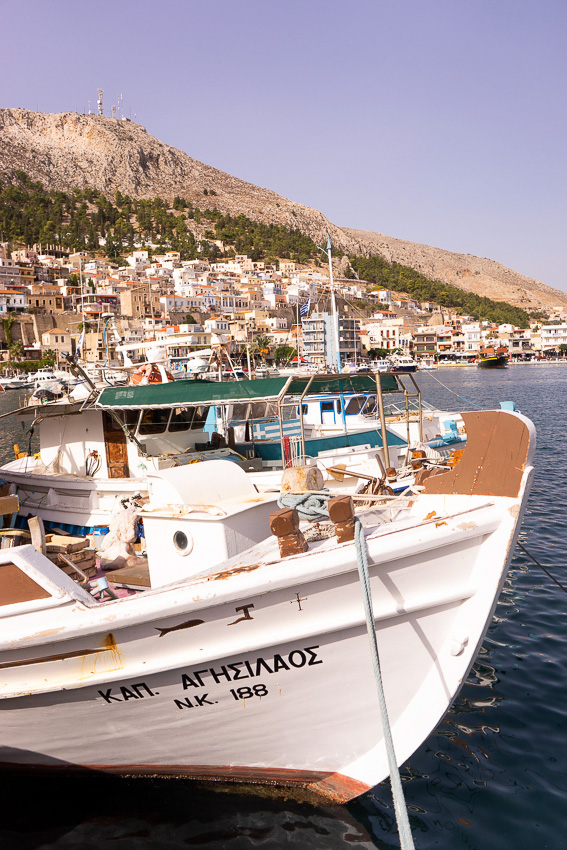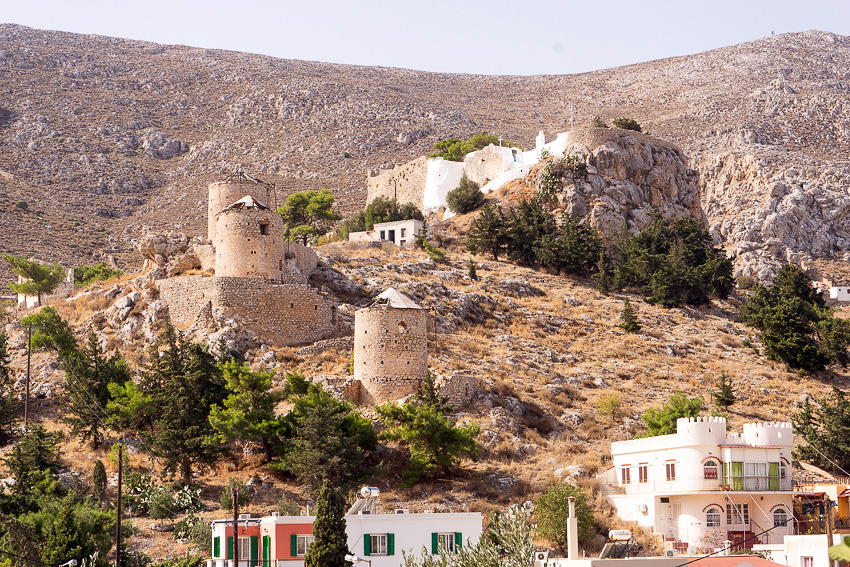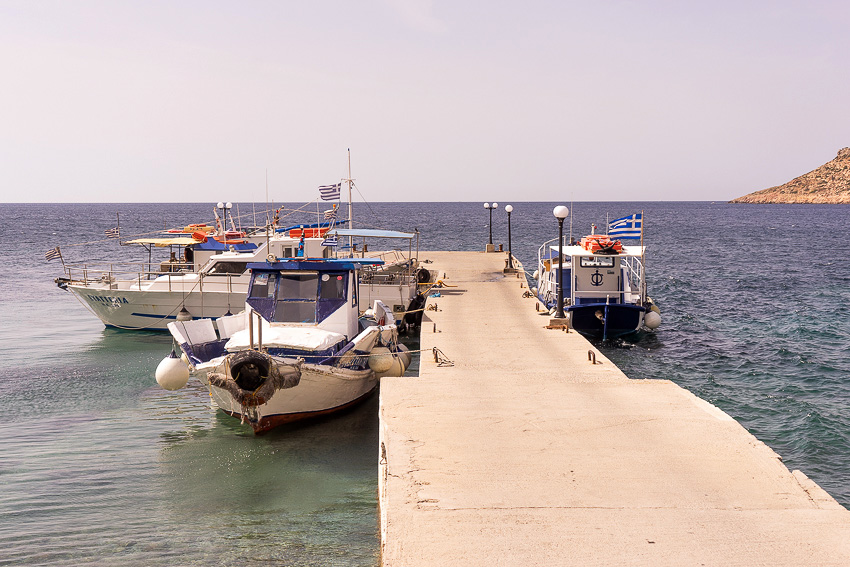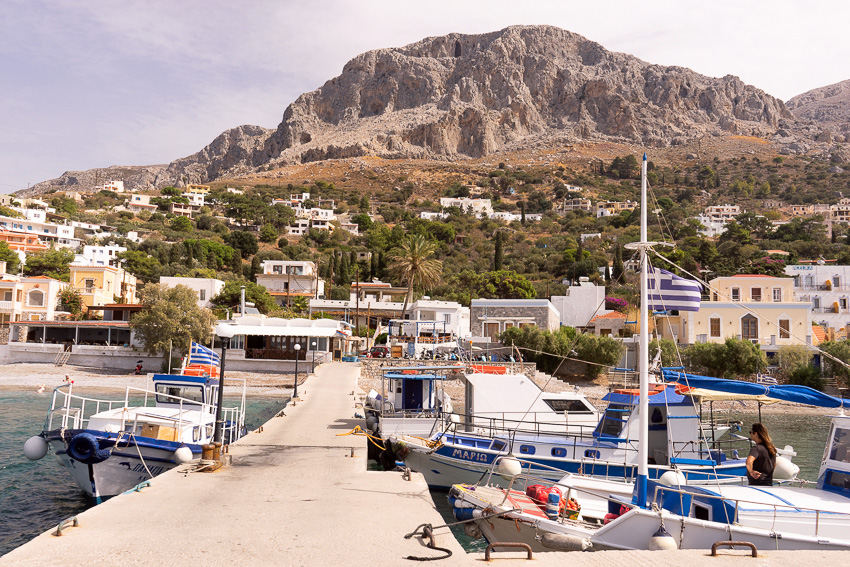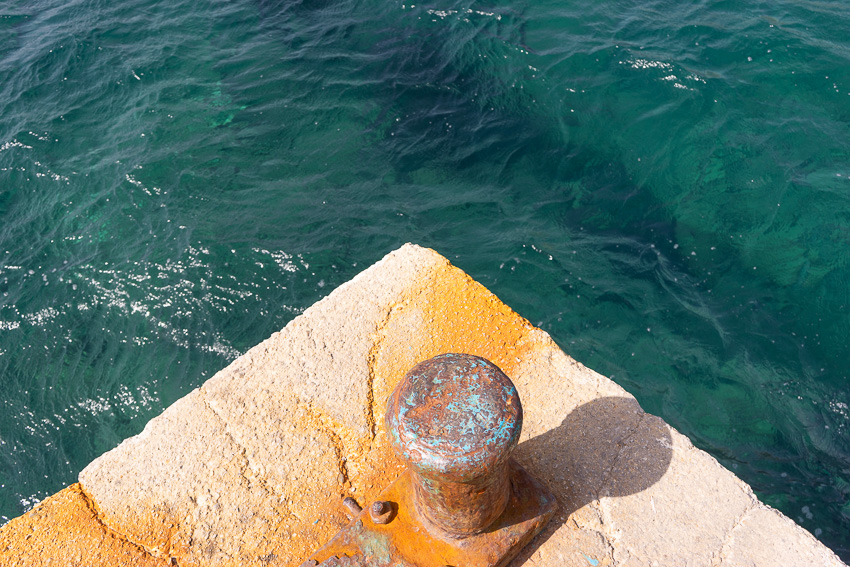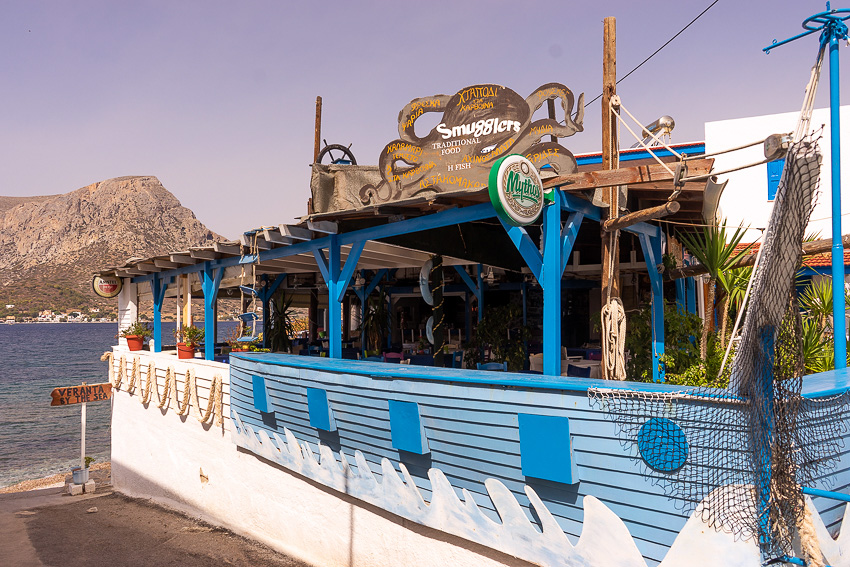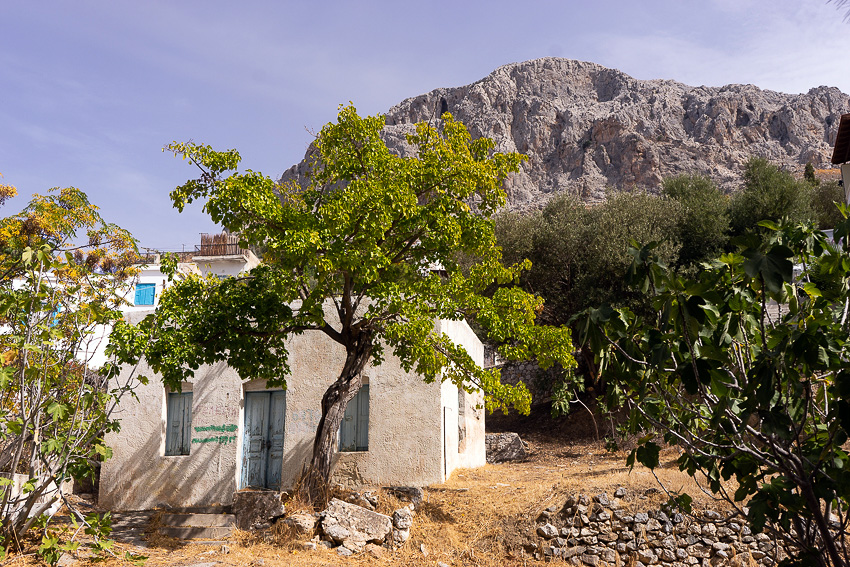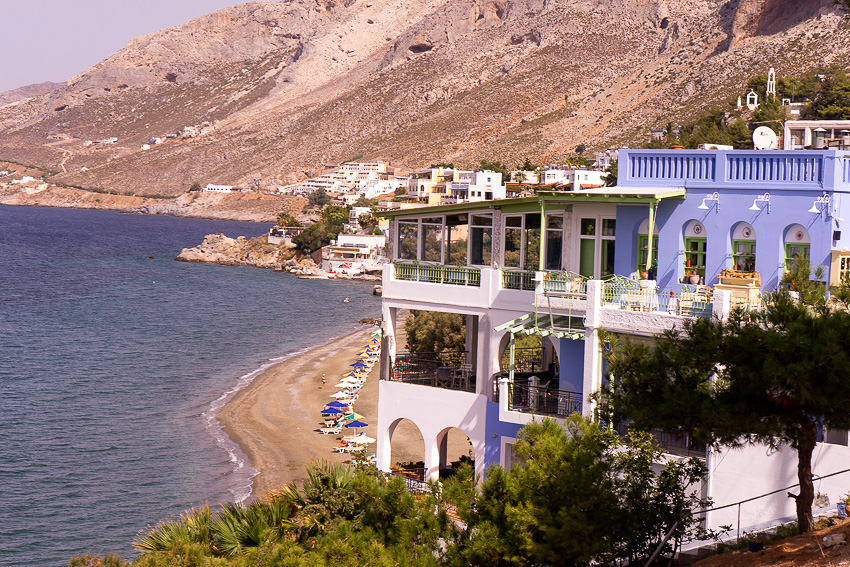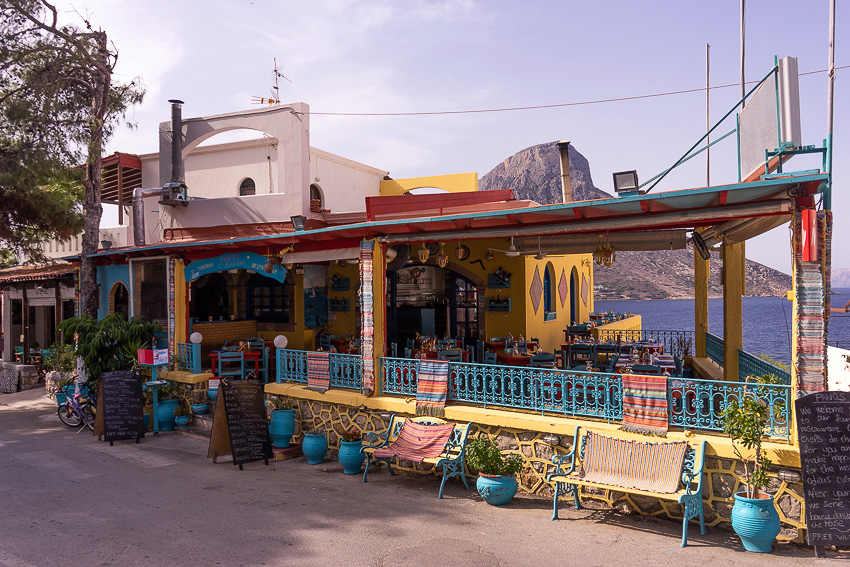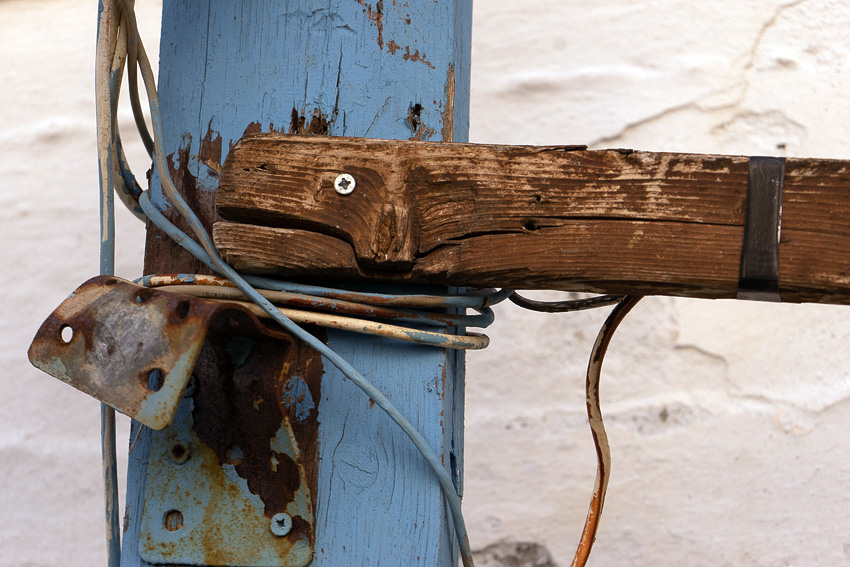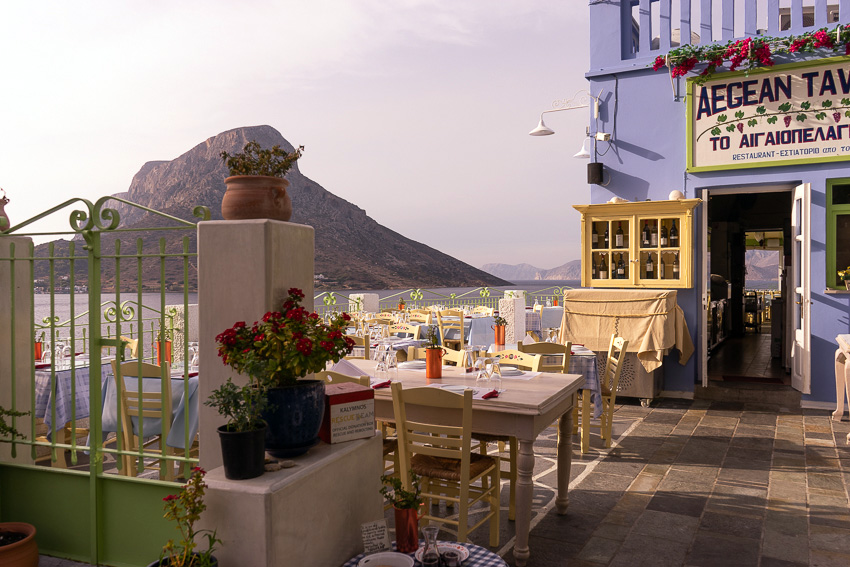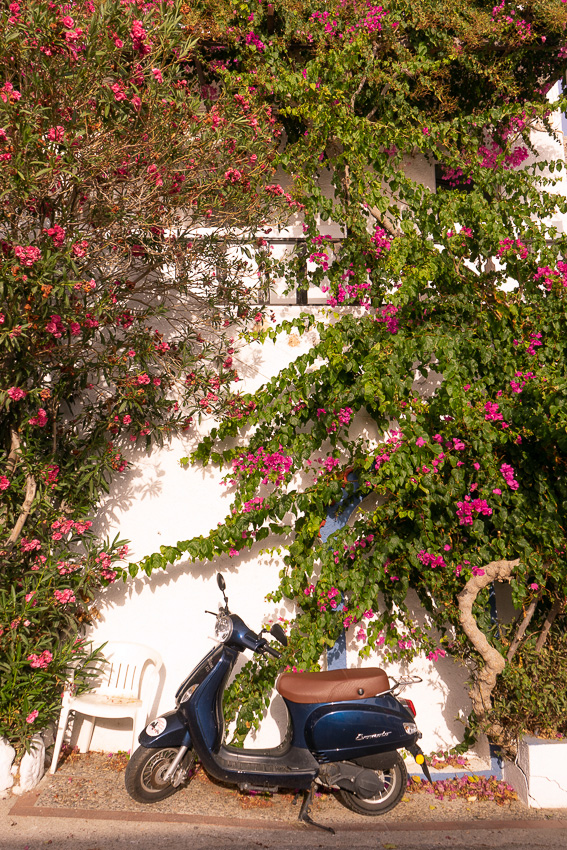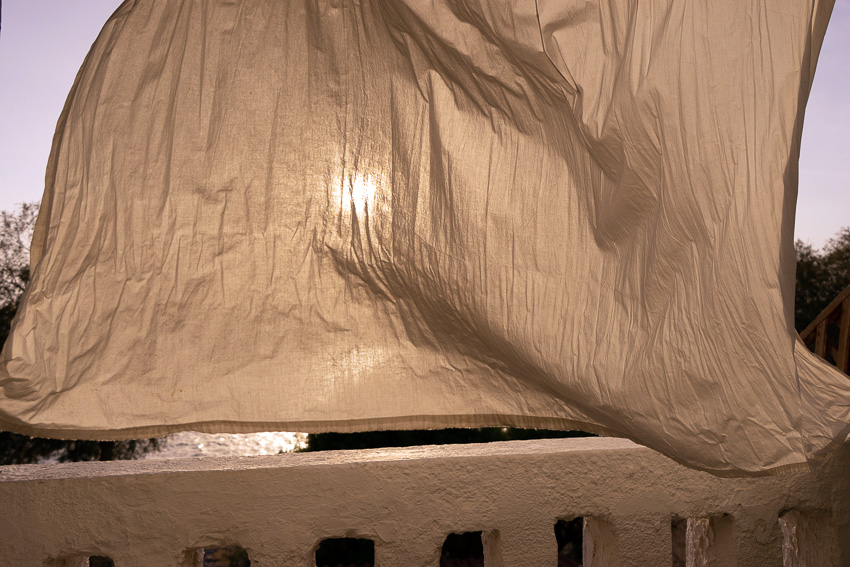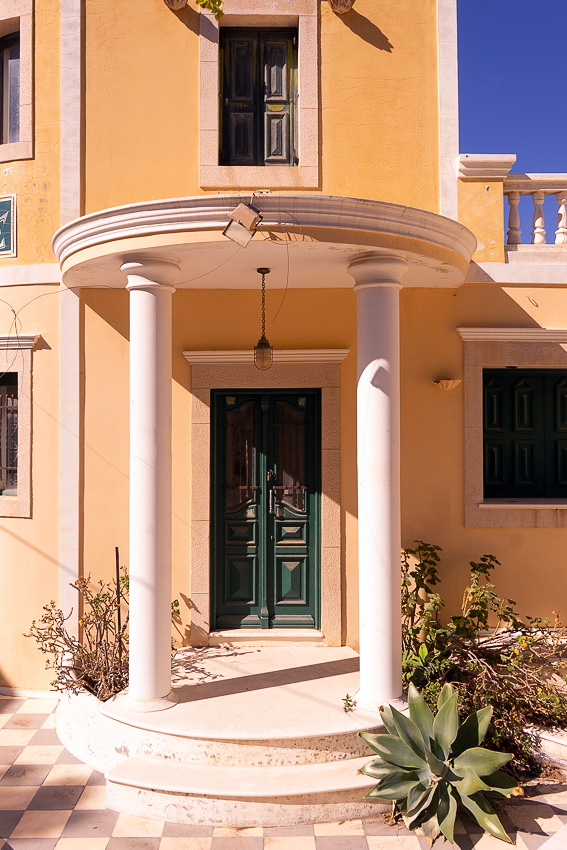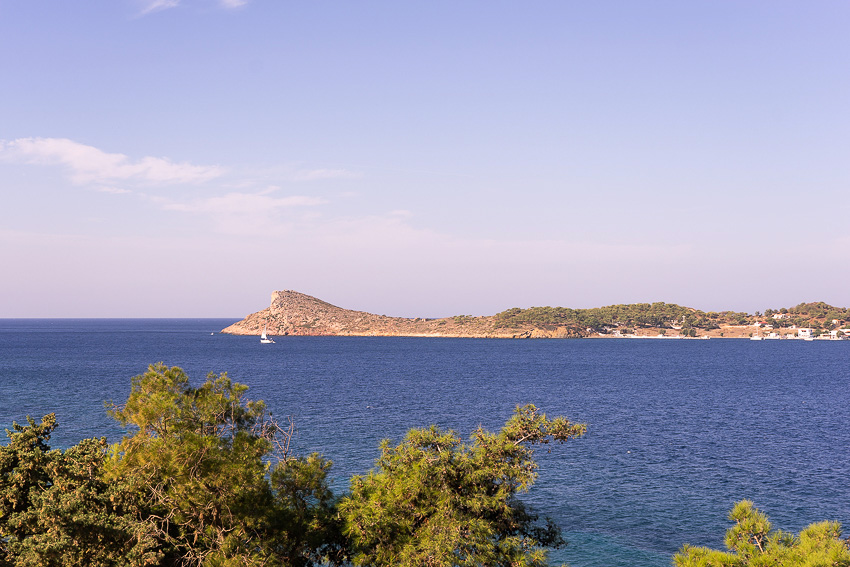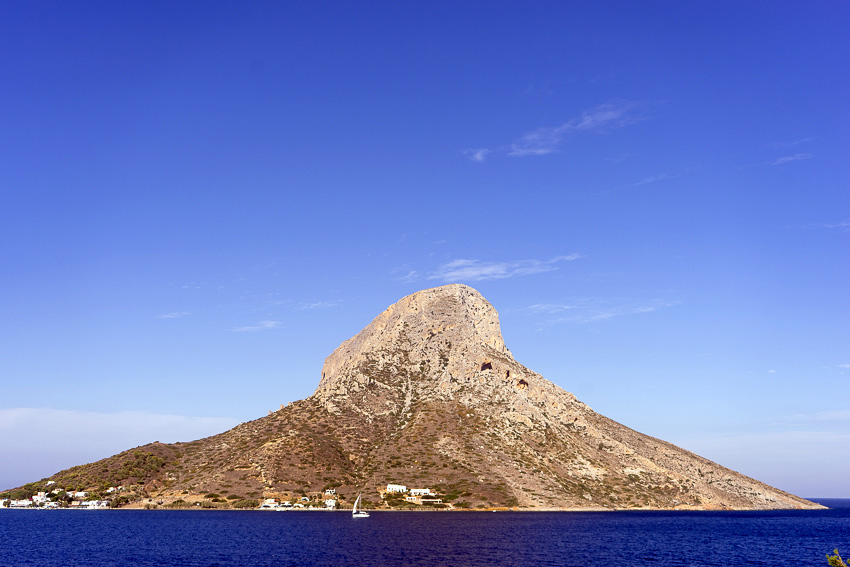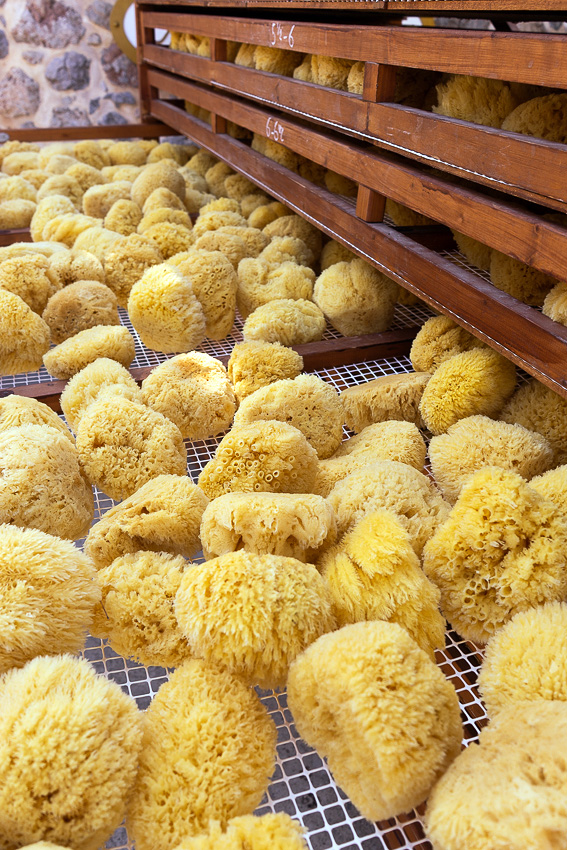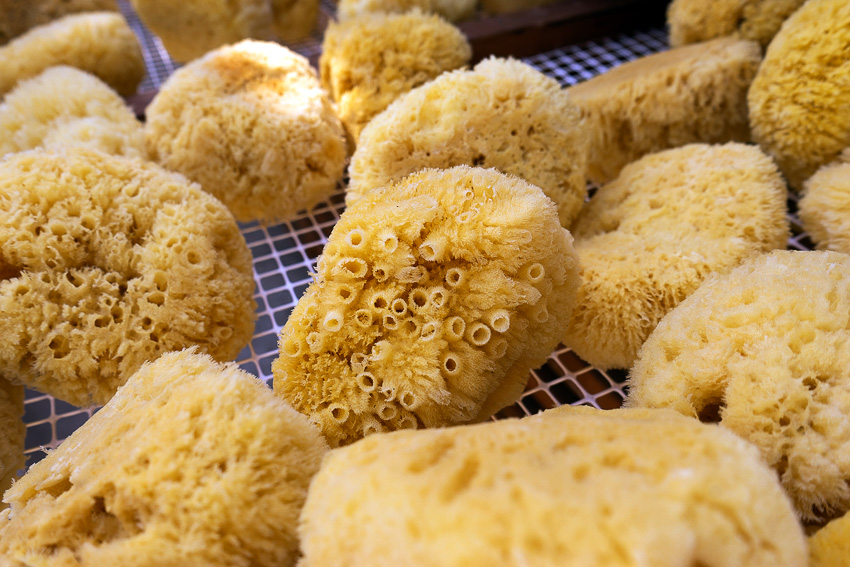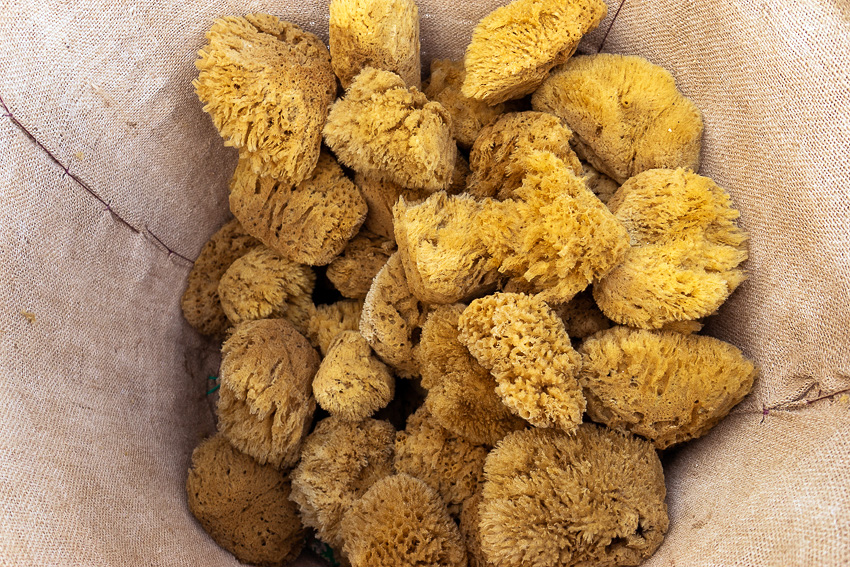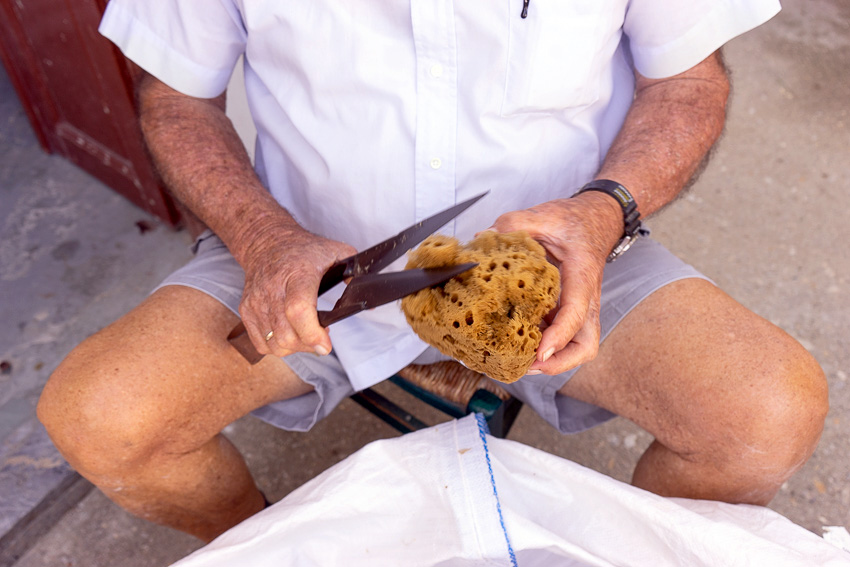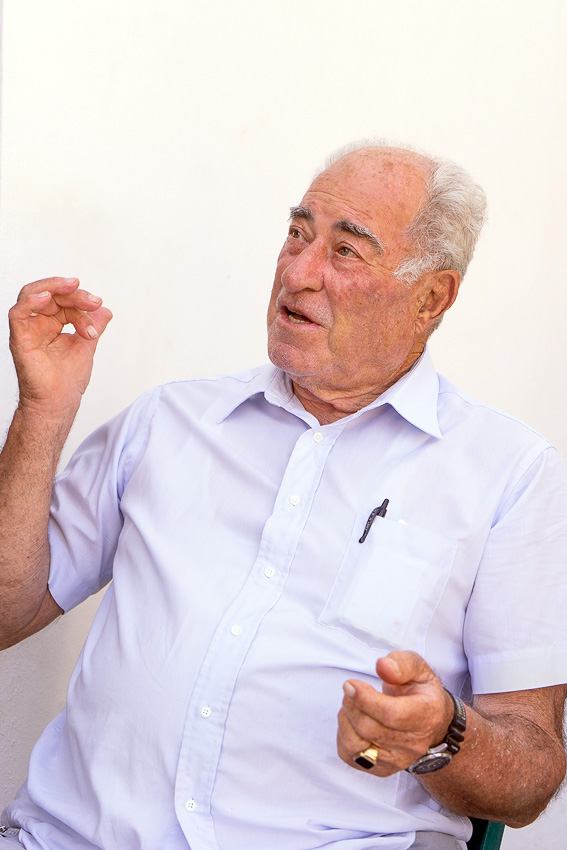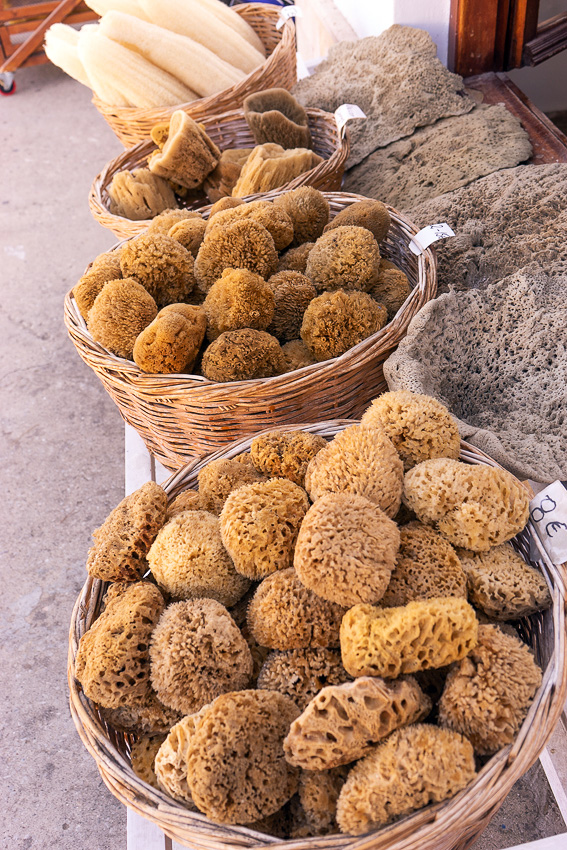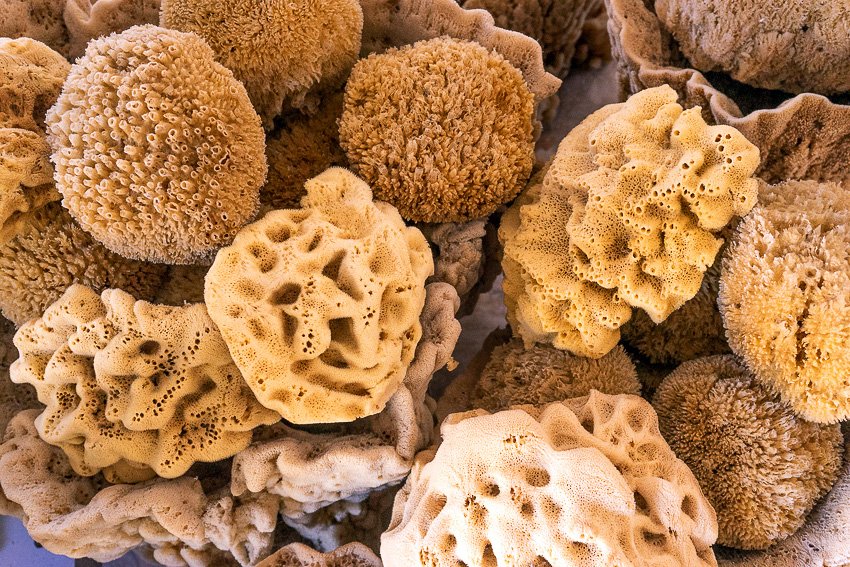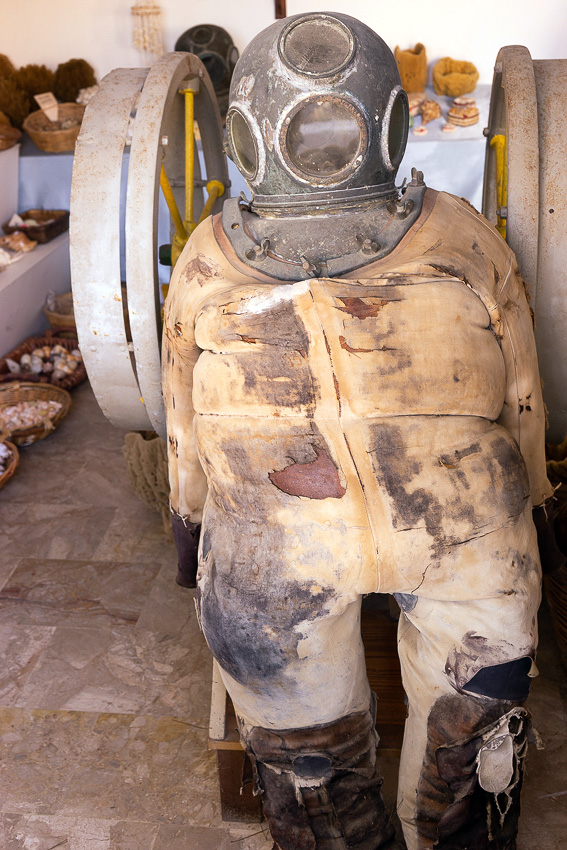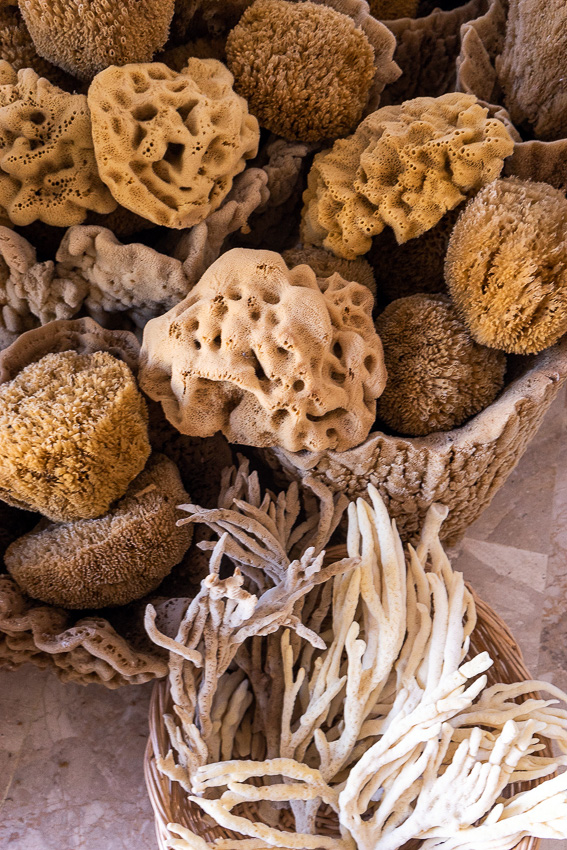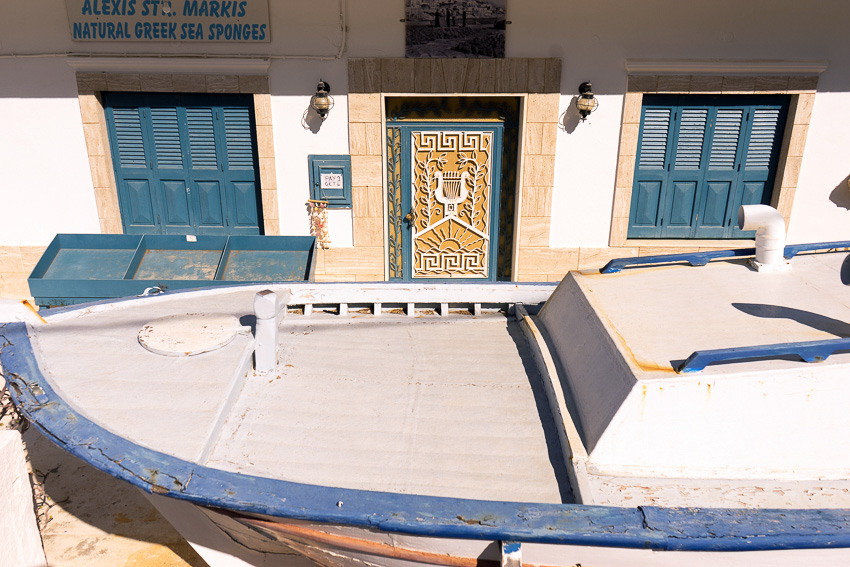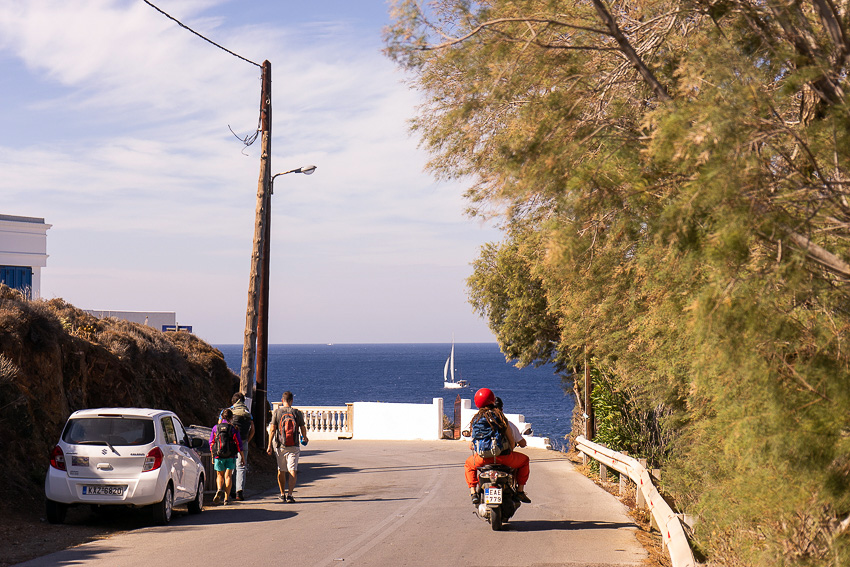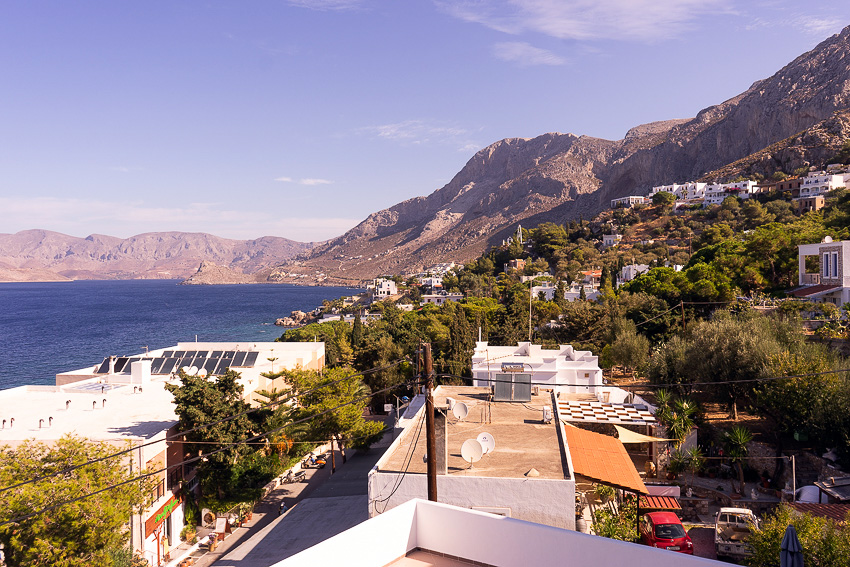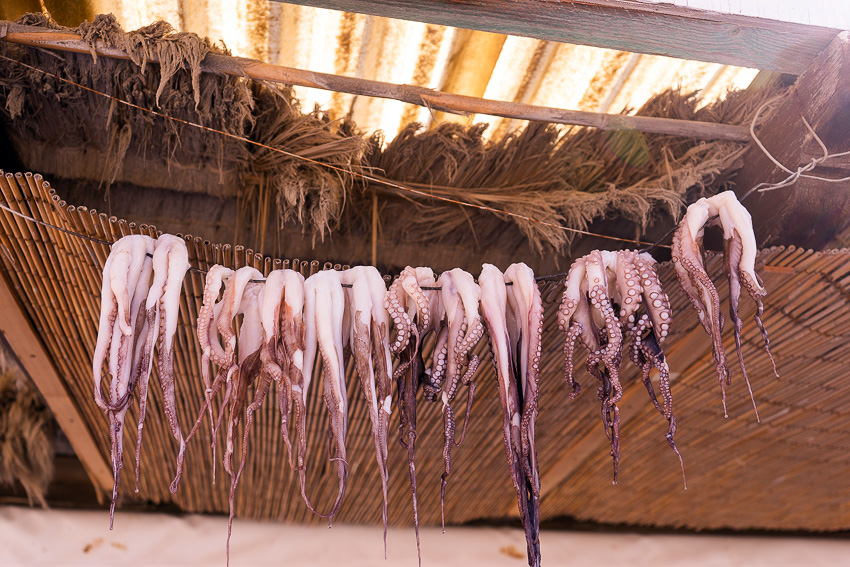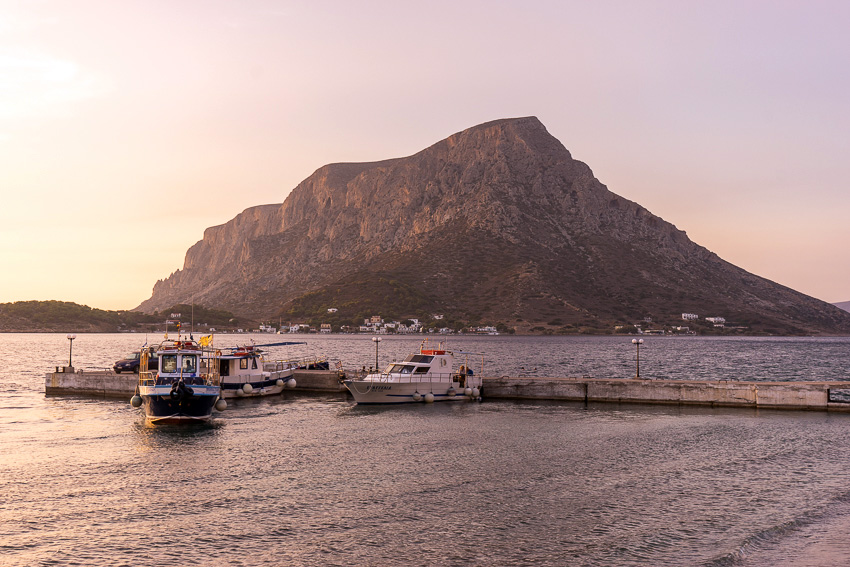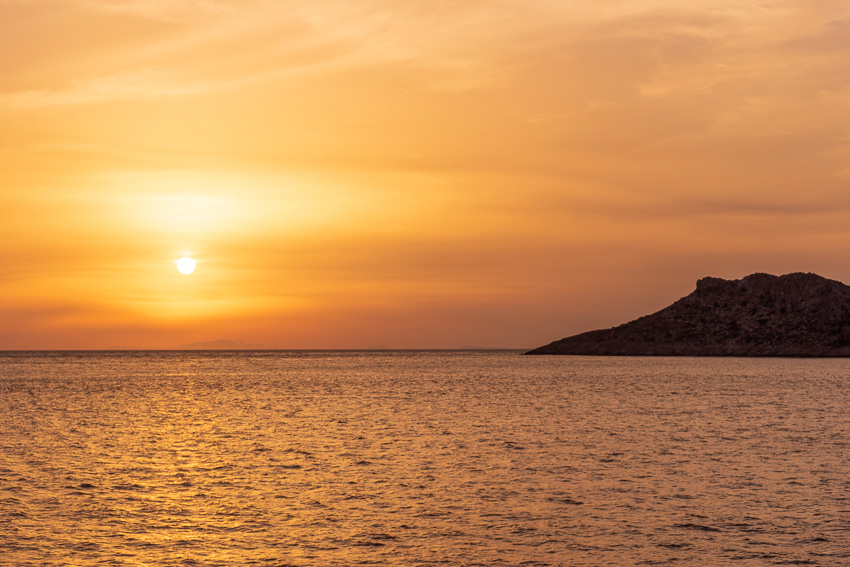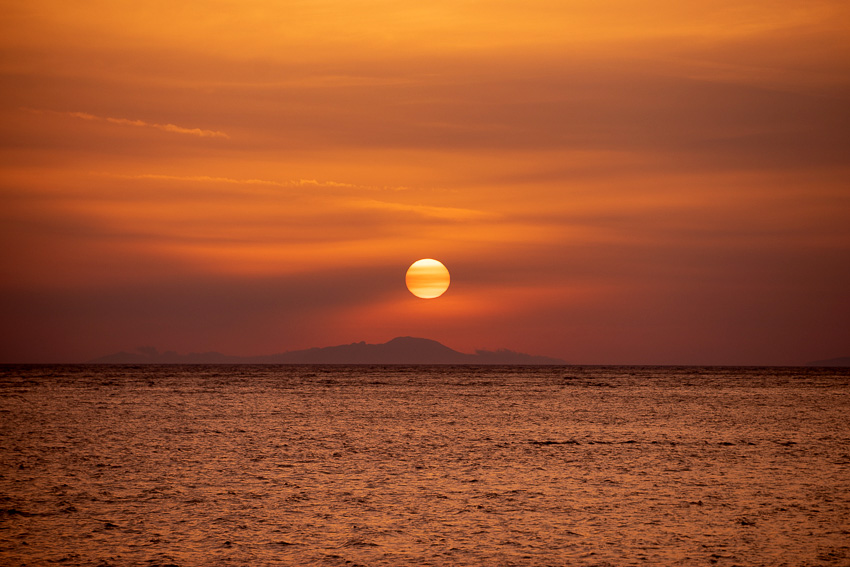 Learn more about our travel project on Steemit by clicking on the banner above and join our community on Discord