The Coastal Hike from Loutro to Hora Sfakion
Our stay in Loutro was short but sweet. We had just a single day, not even twenty-four hours, to bask in the quiet beauty of this tiny village. There are only two ways to access Loutro: either by boat, or by foot. And since we had taken the ferry in, we decided to hoof it out. A brilliant coastal path of about two hours connects this town back to Chora Sfakion, where we'd be catching the bus to Chania.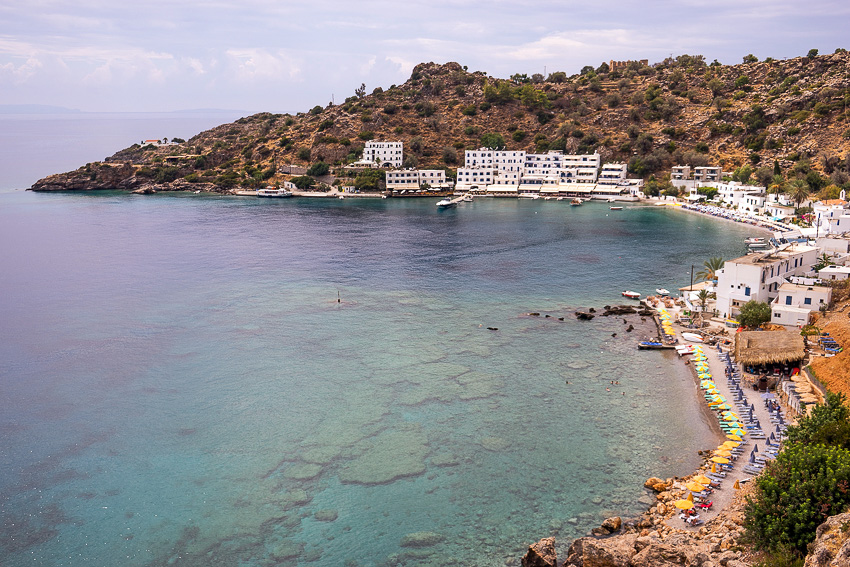 We set out somewhat reluctantly from Loutro. This town had been even more amazing than advertised, and it felt wrong to be leaving so quickly. As we embarked on the hike, we kept turning around to look back at the sparkling white houses against the rocks, and vowed to return someday, and stay for a longer amount of time.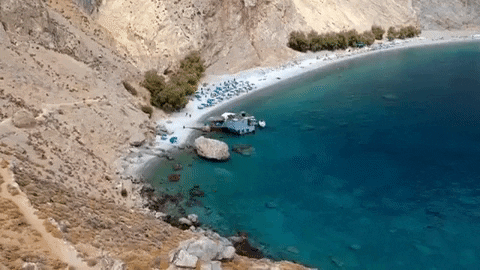 Soon enough, the path took us up into the hills, and we stopped lamenting Loutro, and started concentrating on what was actually a very beautiful walk. We had incredible views over the sparkling blue water of the Libyan Sea, and walked past a few rocky bays. Soon, we reached the small, stone Ekklisia Timios Stavros church. In front of the church were some old ruins that looked almost like stables — was this church for herding humans or sheep? Maybe both.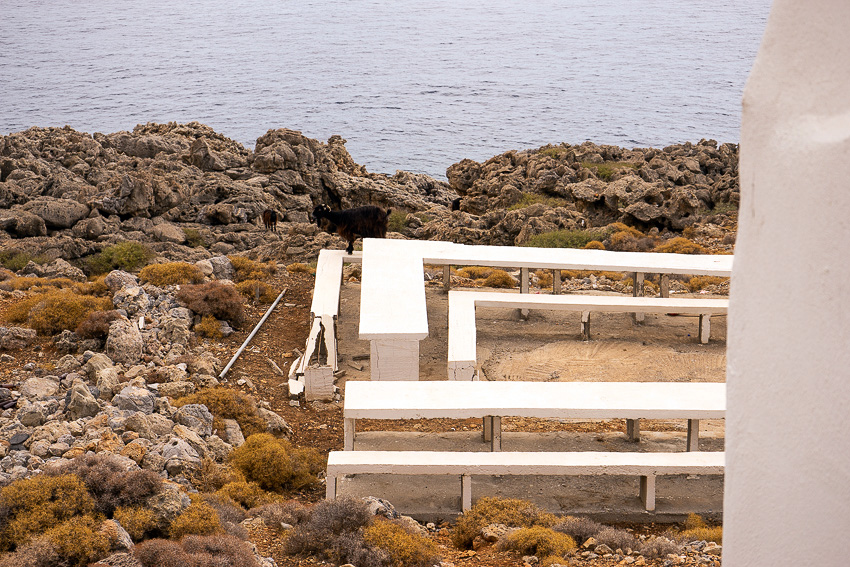 The next sight we encountered on the path back to Chora Sfakion was the Sweet Water Beach. This is a gorgeous, extensive patch of sand trapped between the towering rock wall and the water. A floating tavern is just off-shore, inviting sunbathers to enjoy fresh fish and cold beer from their veranda, but we skipped this in favor of a quick swim. The water here is so clear that you don't even need to goggles to appreciate the underwater world.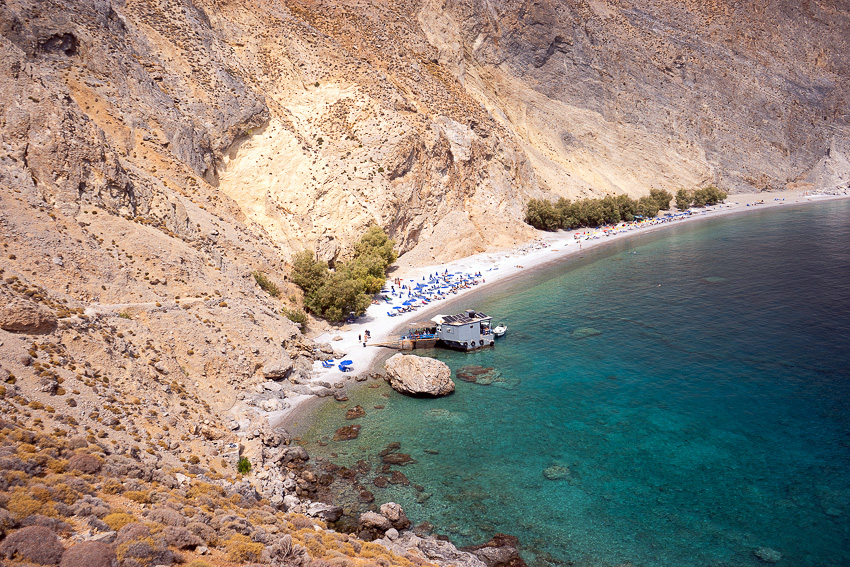 After swimming, we continued walking along the beach, and suddenly realized we had entered the "nudist zone". What tipped us off? Well… probably all of the penises and boobs. There were lots of them. This was the more popular section of the beach, and our path went straight through it — we kept our eyes in front of us, and forward-marched as swiftly as possible. Nothing against the human form in all its natural splendor, of course! But when you're not expecting to be dropped into the middle of a nudist colony, it's kind of shocking.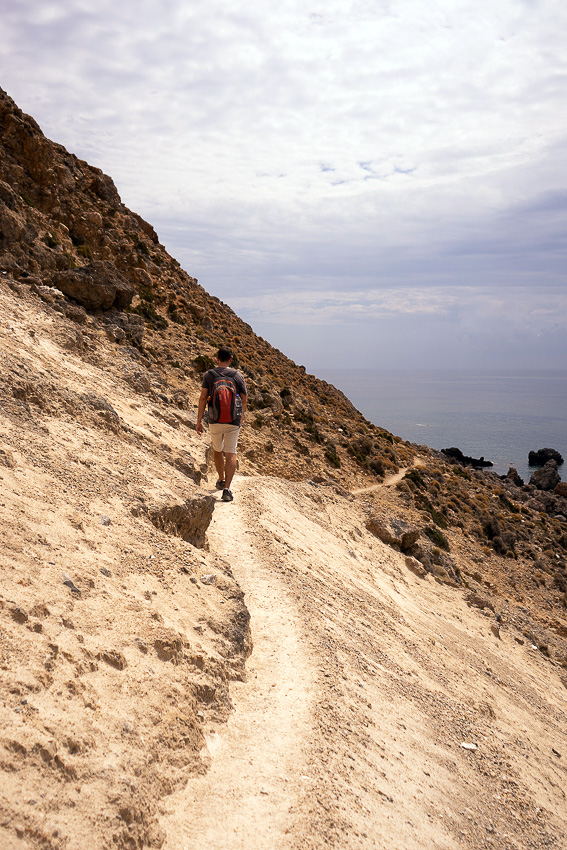 Now, the roughest part of the hike began, as we had to go uphill and clamber across larger rocks. The path got narrower and narrower, but the views were just incredible, so it wasn't too bad. Soon enough, we had reached the paved road, which led us back to Chora Sfakion.
As we made our way to the bus station, it seemed impossible that we had arrived here just the day before, considering all the things we had seen and done. We climbed on the bus and fell back into the seats, exhausted but happy. Crete really has so much to discover, and we're just scratching the surface.
–Download Our Travel Books Here
More Photos Of Our Hike from Loutro To Hora Sfakion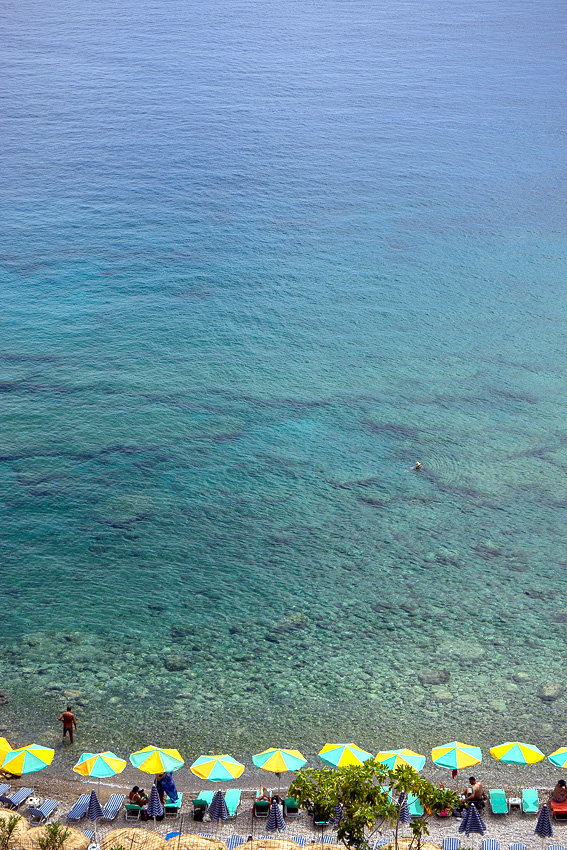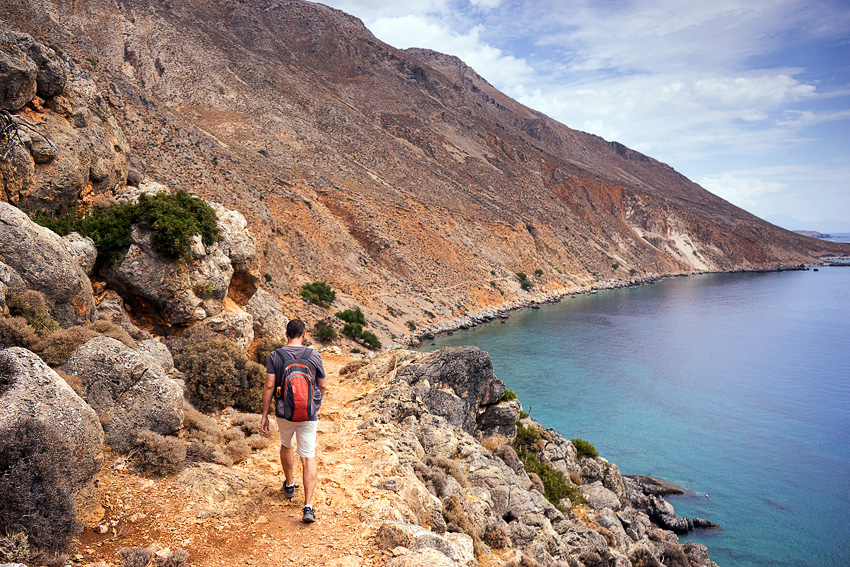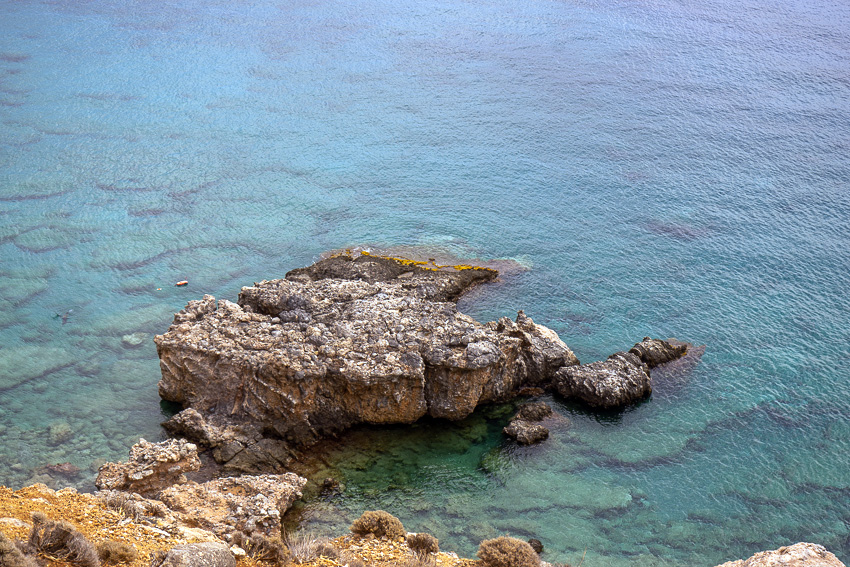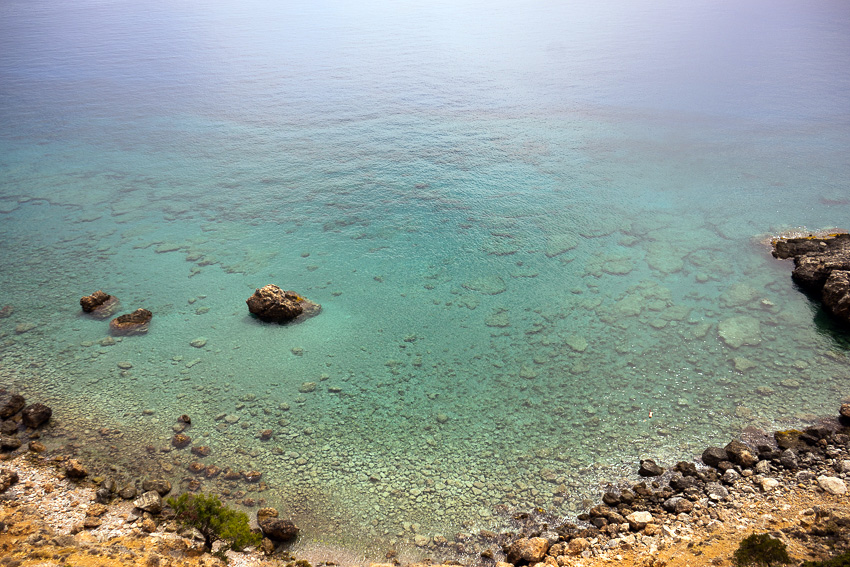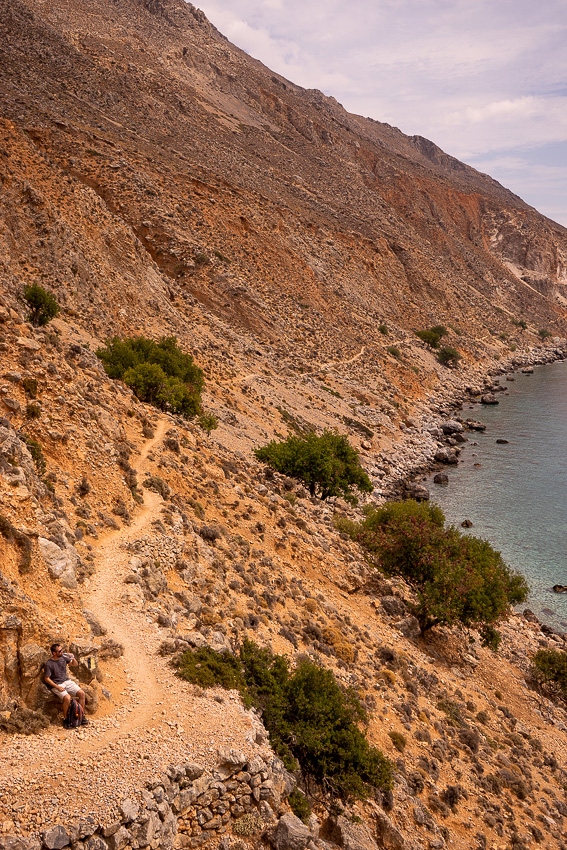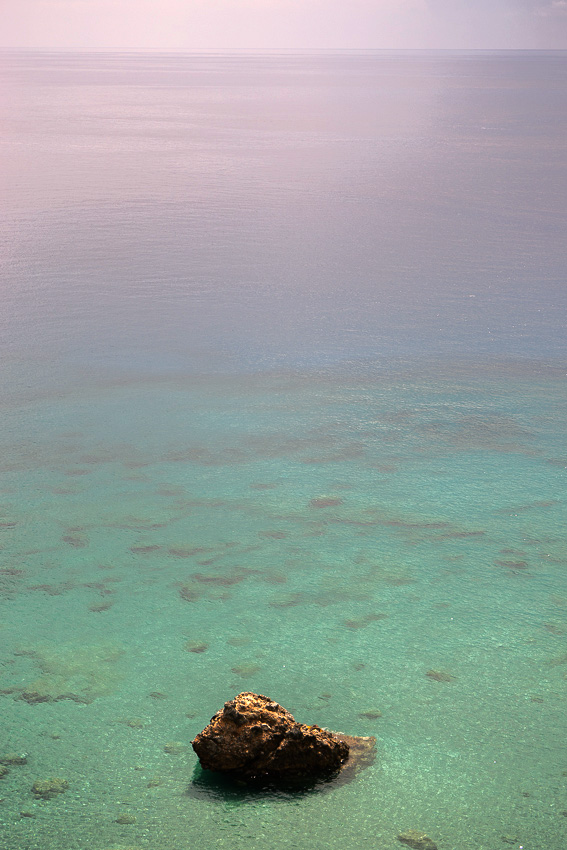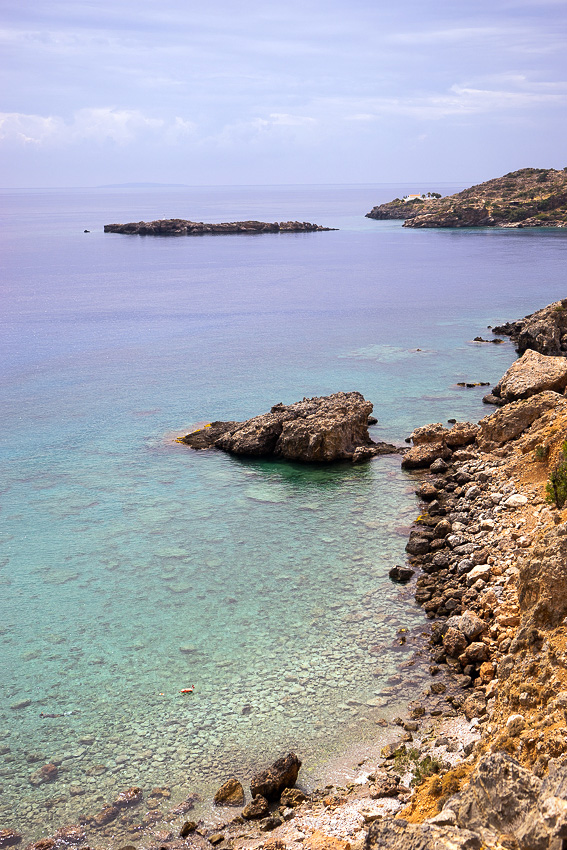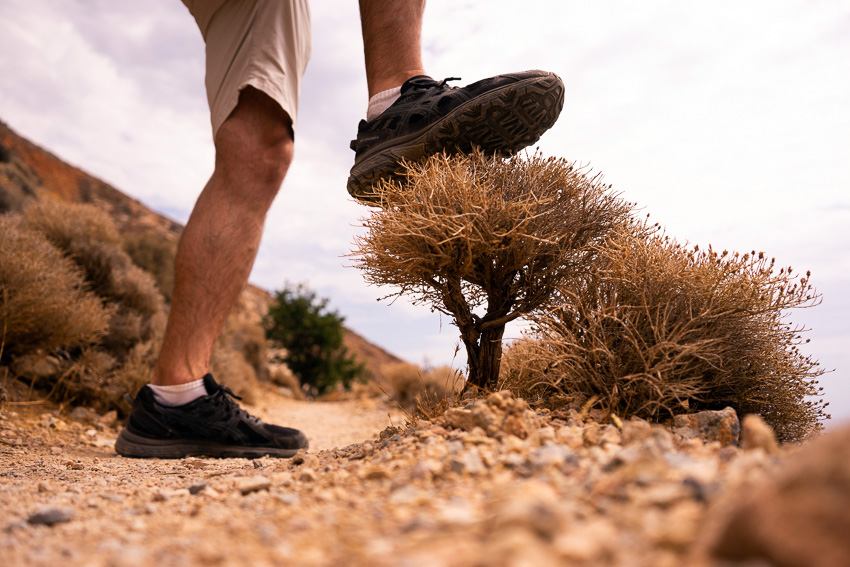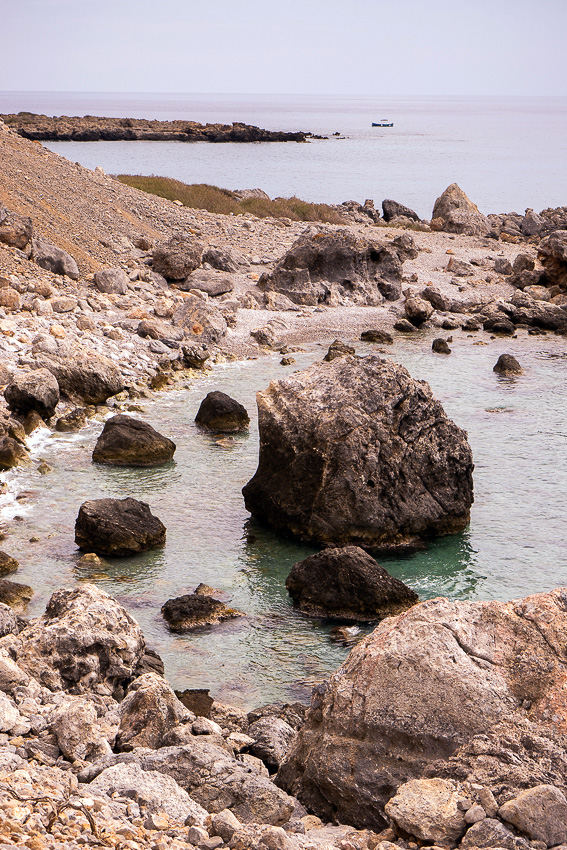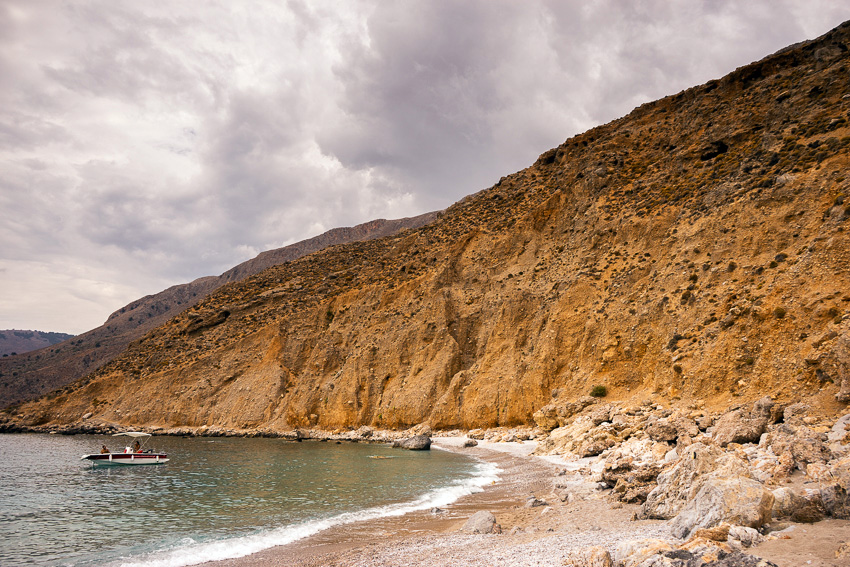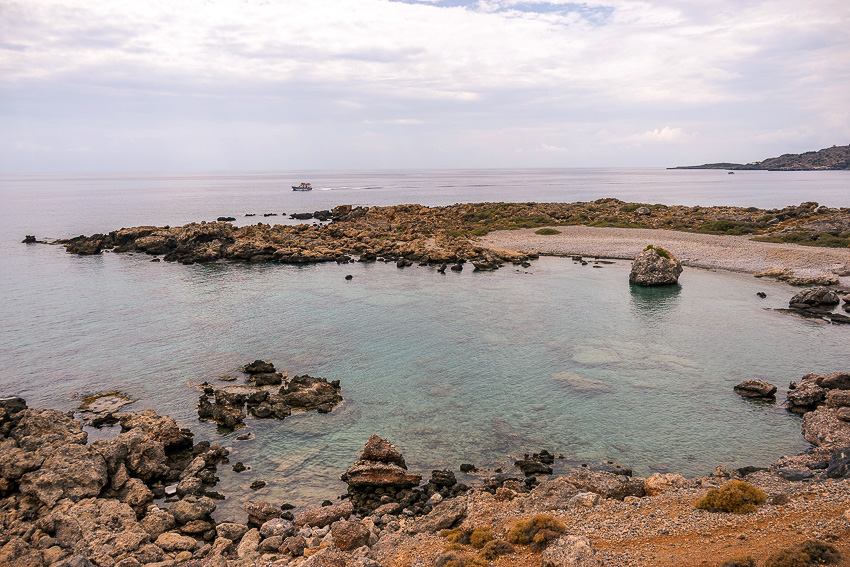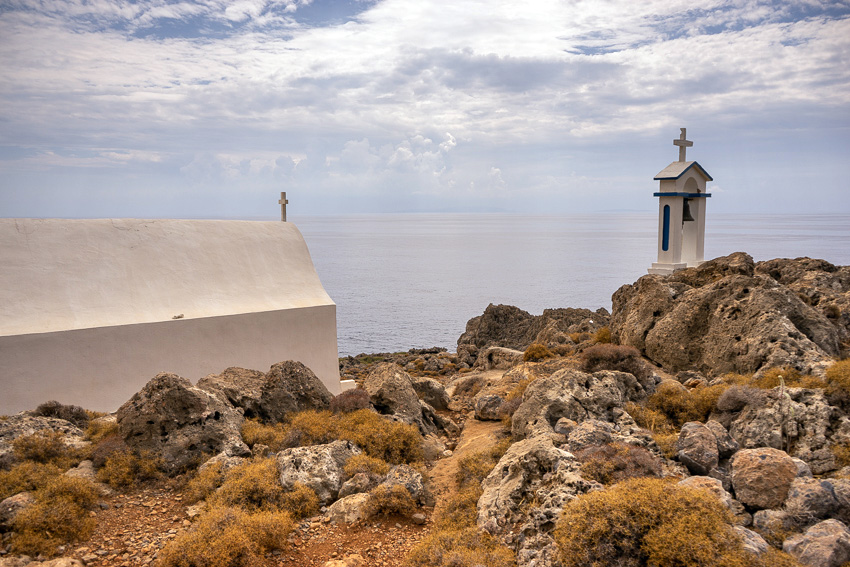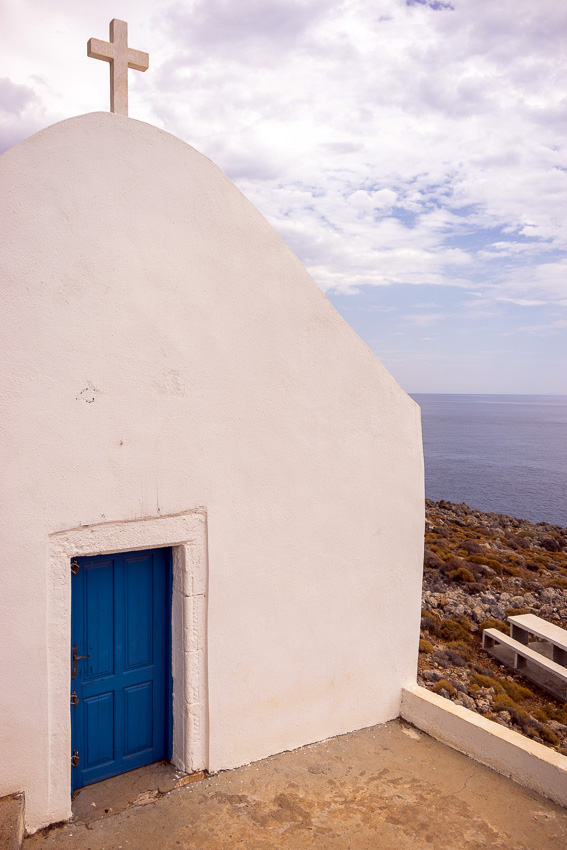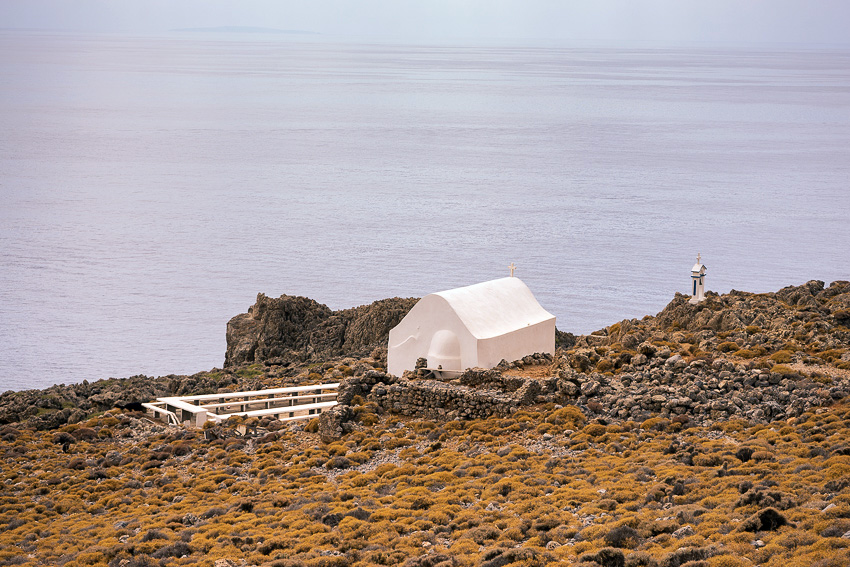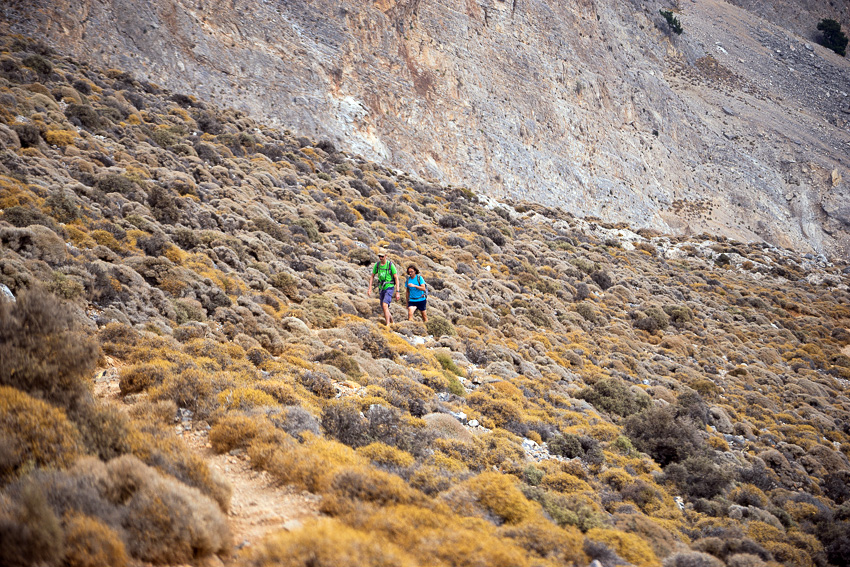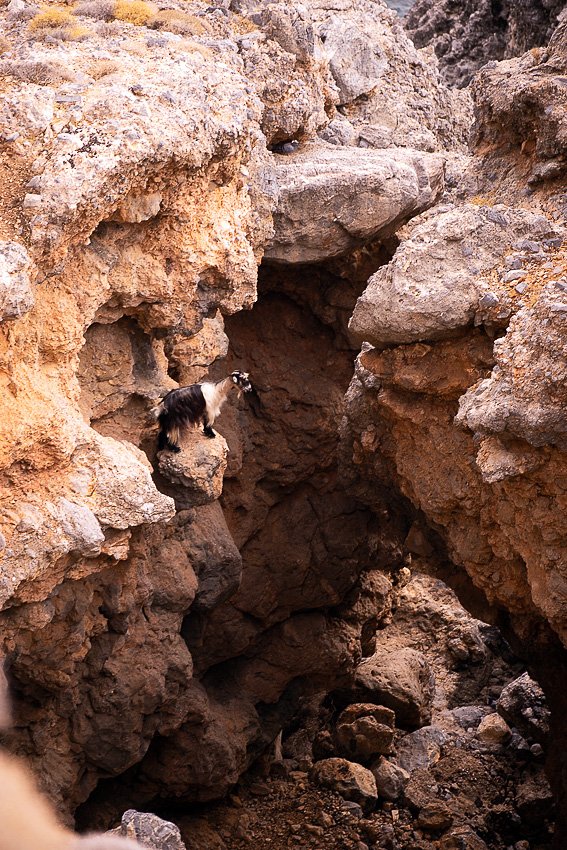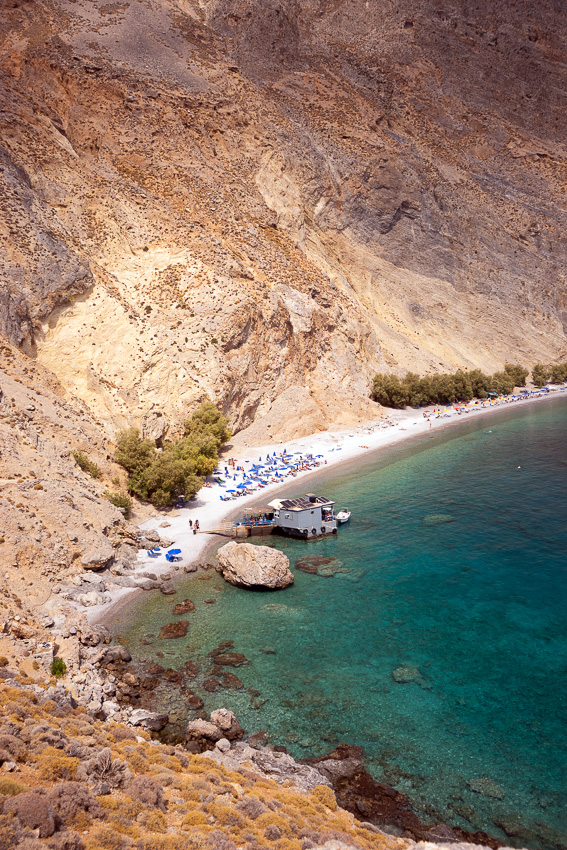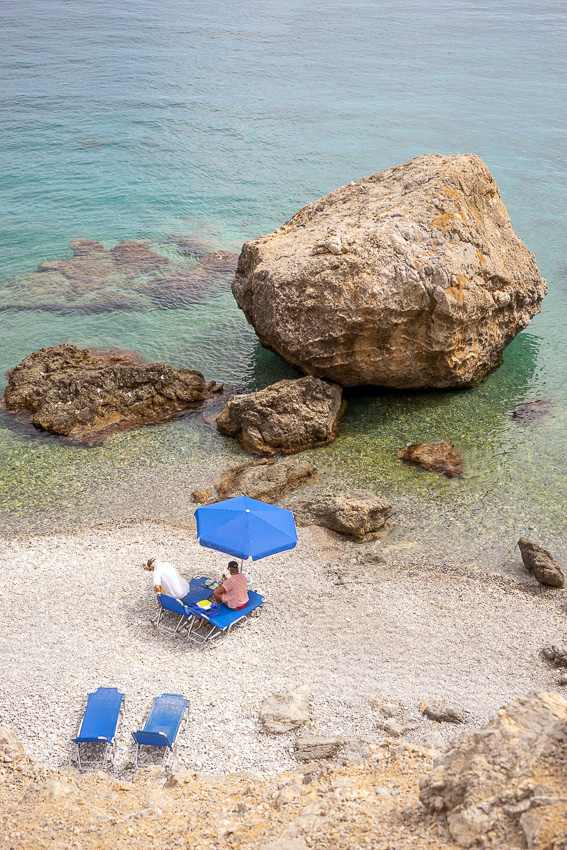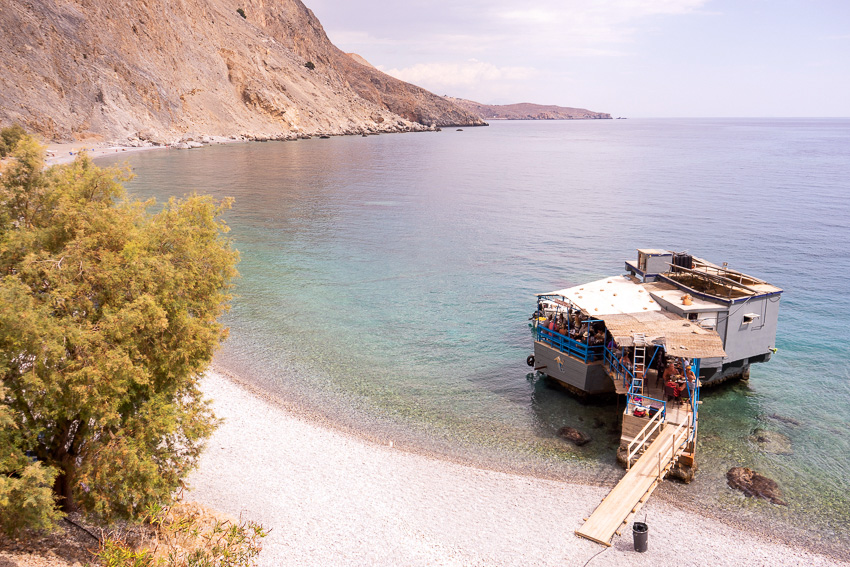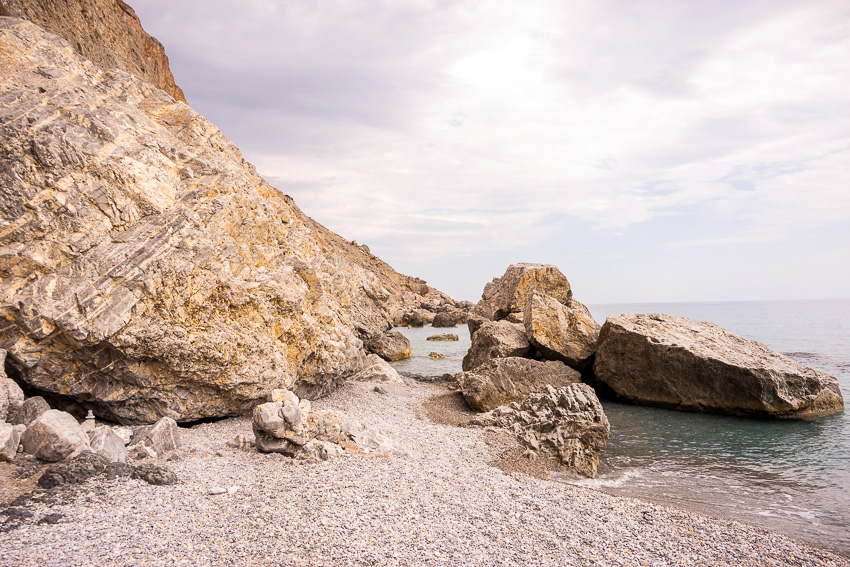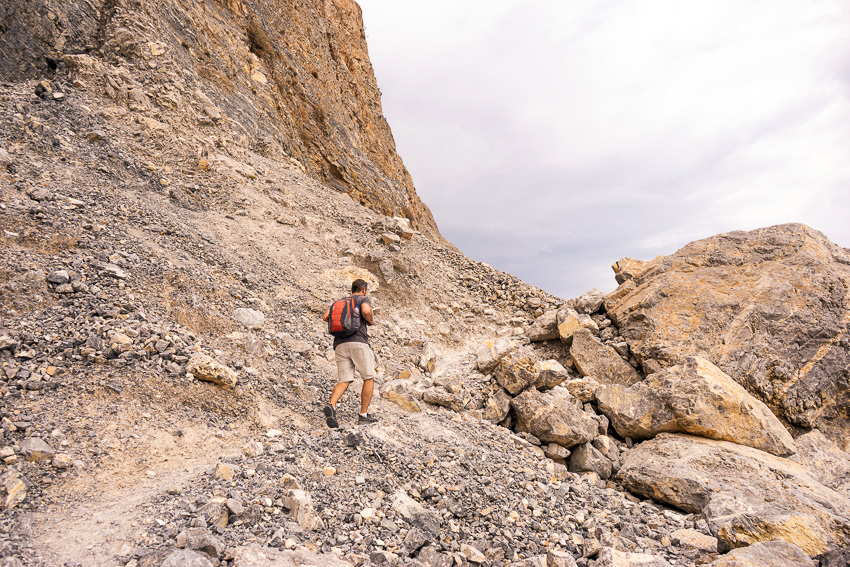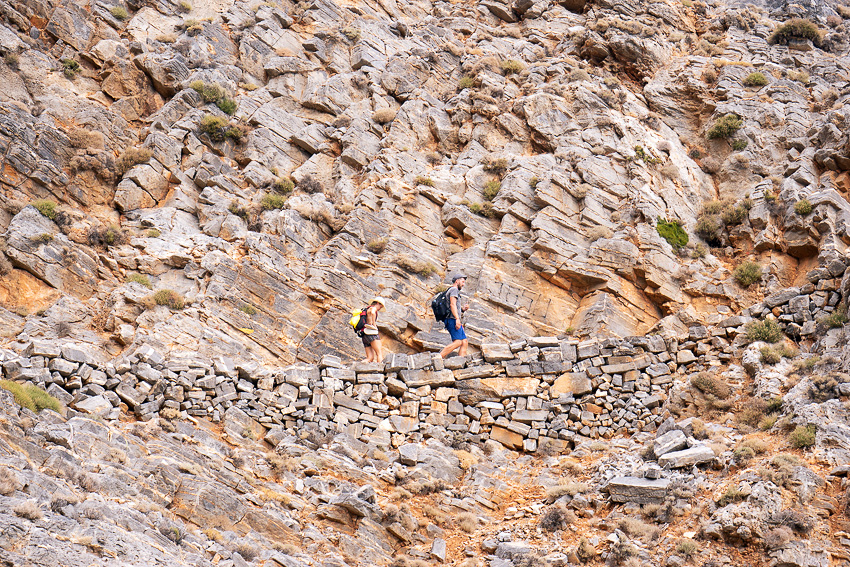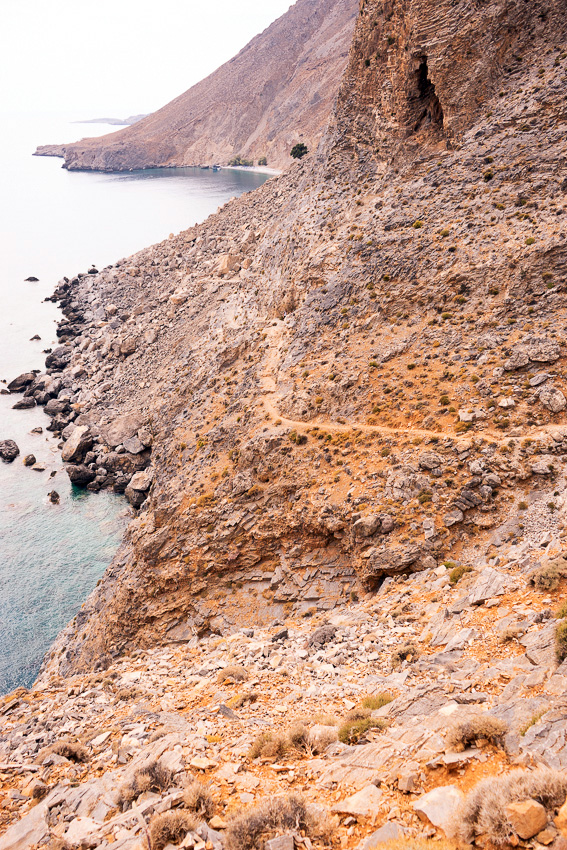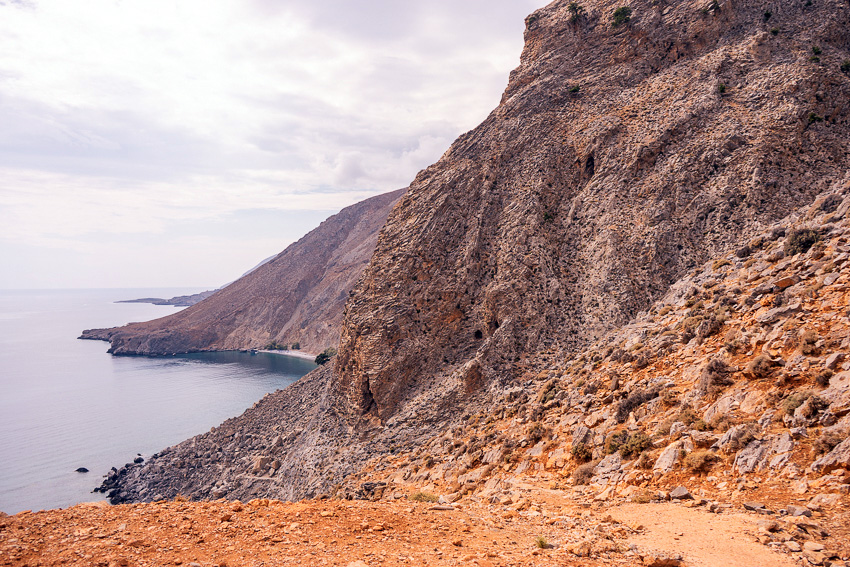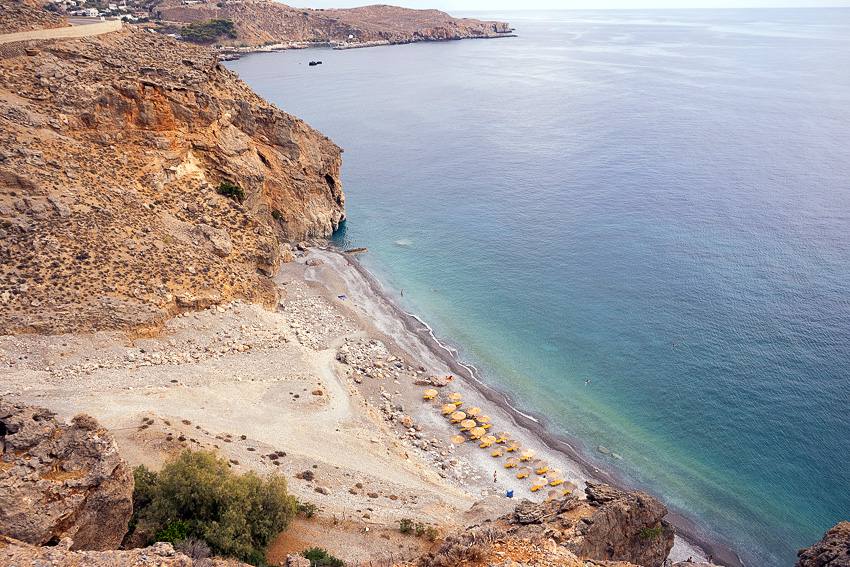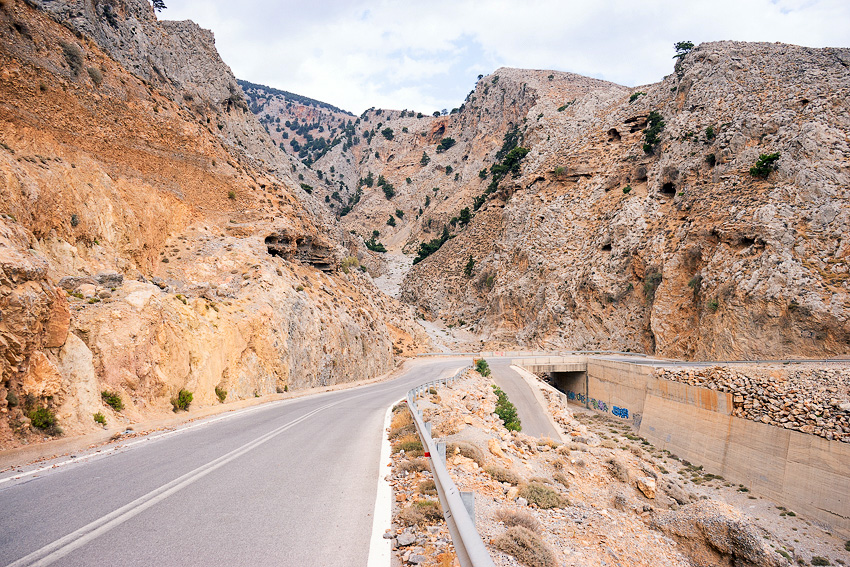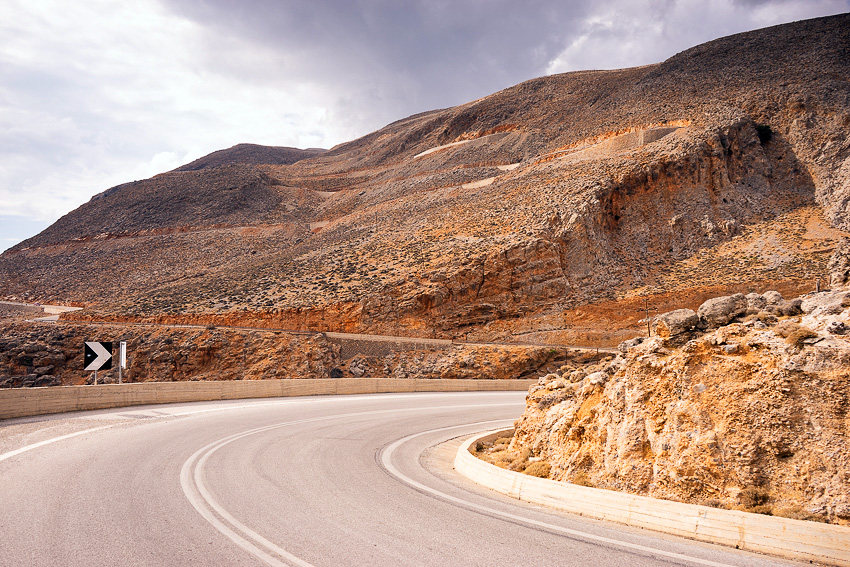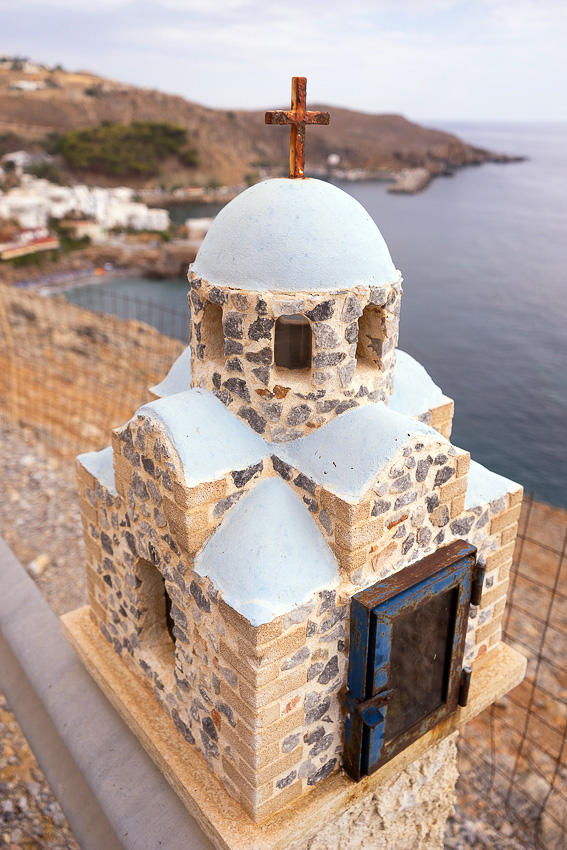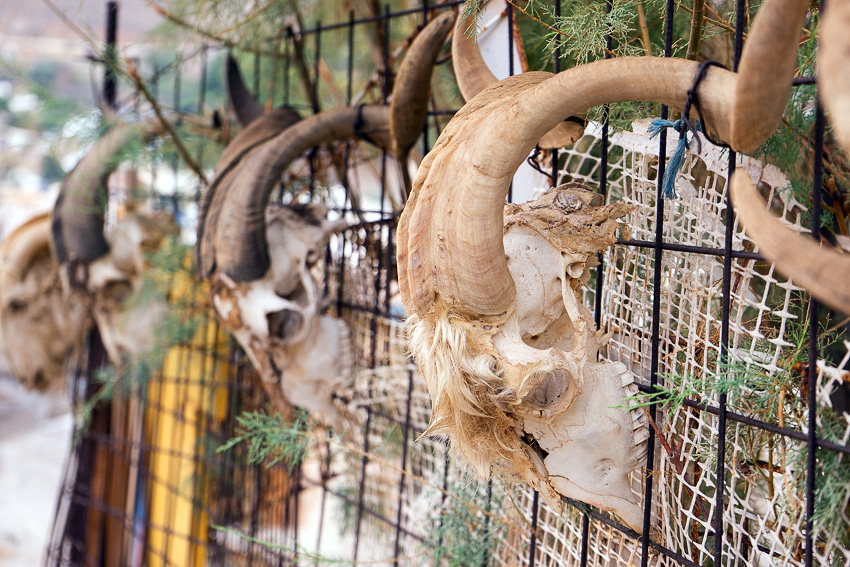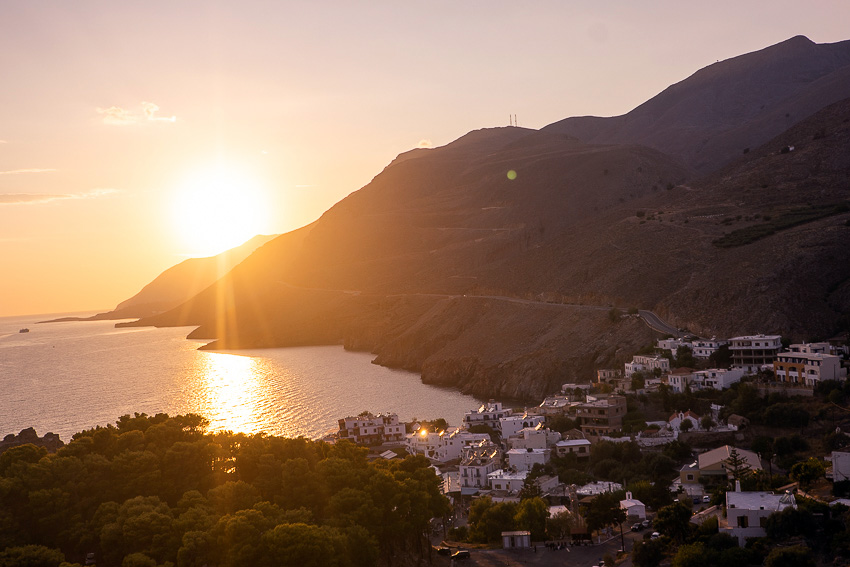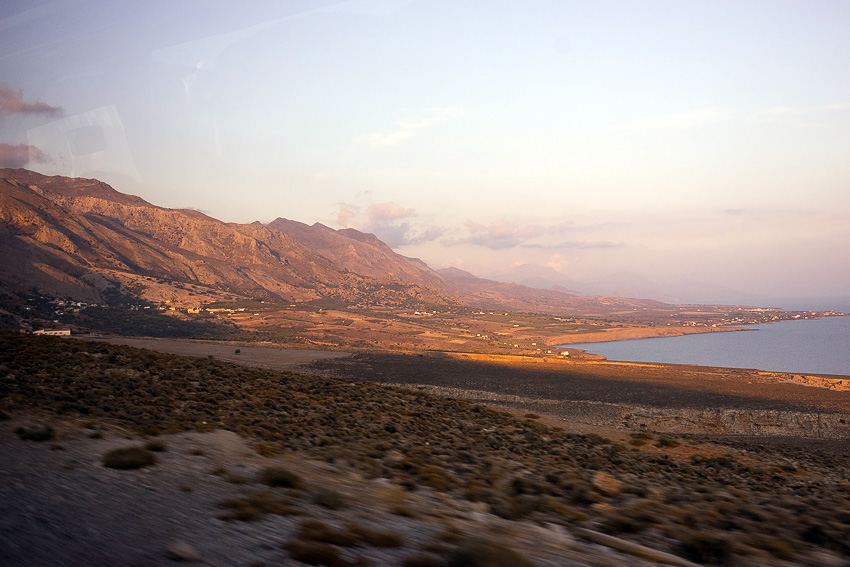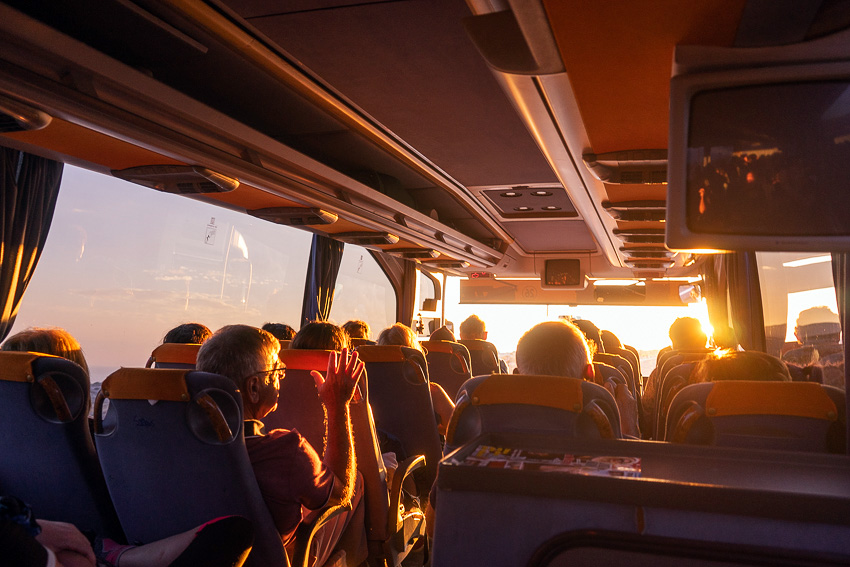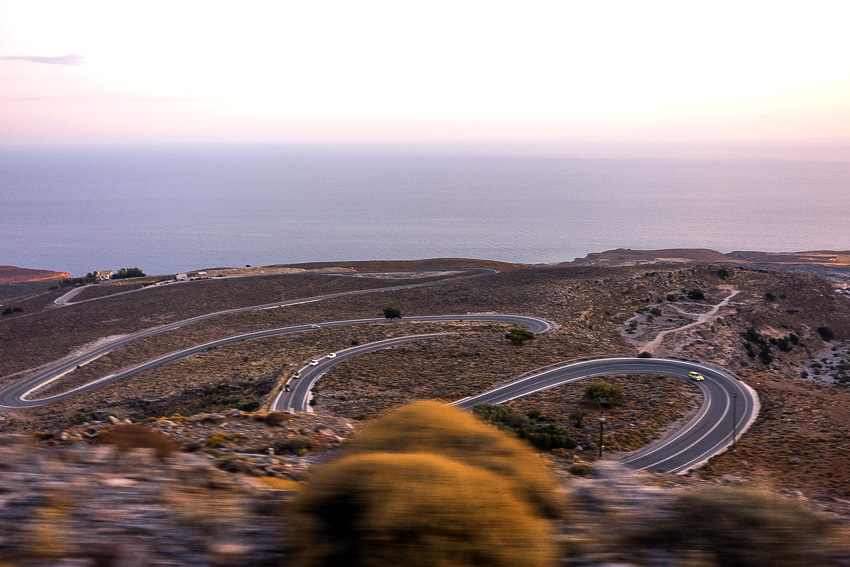 Learn more about our travel project on Steemit by clicking on the banner above and join our community on Discord