Hiking on Crete: From Stavros to the Katholiko Beach
Two years ago, we spent about a month living in Stavros, a small town along the northern coast of Crete, not far from Chania. While there, we embarked on an excellent hike which leads from the town to the Katholiko beach, along a gorgeous, rocky path. Along the way, you'll also encounter the ruins of the Monastery Katholiko.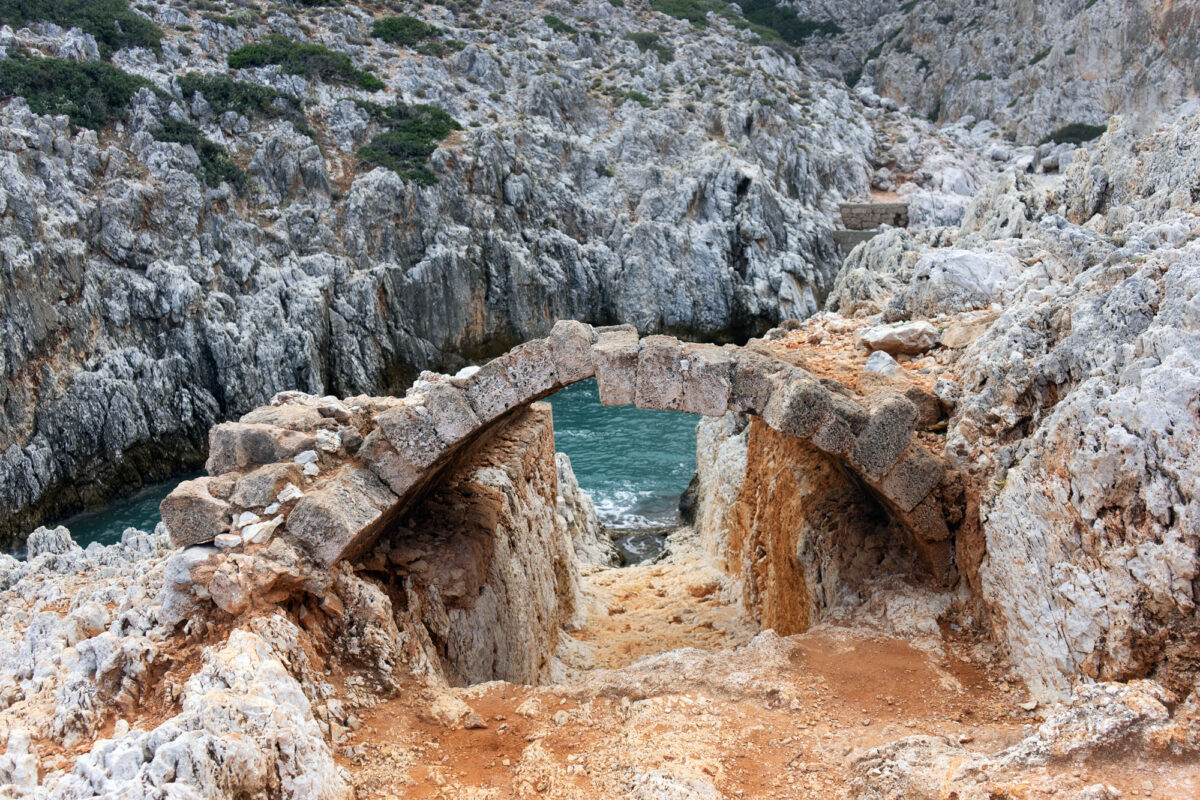 Hiking on Crete – Near Chania
The hike starts close to the Verdies Mountain, which we wrote about in an earlier post, after climbing to a cave church to gain amazing views over Stavros and its coastline. But for this hike, we'd be leaving the mountain behind, aiming instead for the hills towards the east. It started with a long, slow ascent through a gorge.
Along the way, we encountered grazing sheep, a dung beetle rolling the day's harvest home, and some goats which seem to be trapped on a steep rock wall. We watched the goats nervously, certain we were about to see one slip and splat on the ground in front of us, but these daredevils were absolutely cool under pressure, able to stand confidently on the narrowest of crevices. A spin, a few jumps and they were back to safety.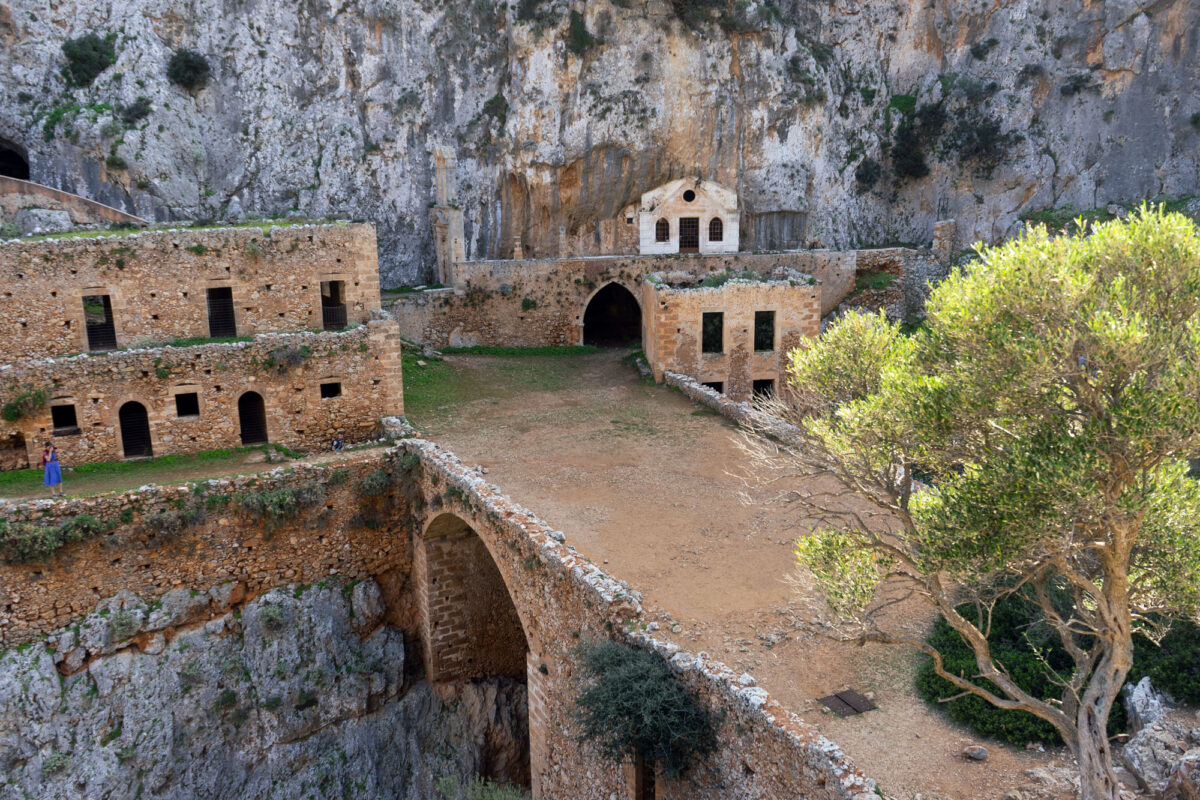 Before reaching the beach, the path leads through the ruins of the Katholiko Monastery but we decided to check it out on the way back and were first drown to the water, even though seeing the ruins sparked our curiosity. We'll write about these evocative ruins in a future post.
The beach is found just down the hill from the monastery. On the island's wilder north coast, this isn't a place you'd probably want to swim, but it's still worth a visit. There are white rocks, bleached by the sun, and wonderful views up the coast. We enjoyed a packed lunch while taking in the scenery, then explored the stone ruins of an ancient boat ramp with an intact arch.
After eating, we returned back to Stavros along the same path. We were more tired, so the return hike was more strenuous, but we loved the late afternoon light and, when we reached the summit of the final hill, it put a smile on our faces to see little Stavros pop into view.
-Our Greece Videos on YOUTUBE