Christmas Impression: Valencia 2020 and Largest Nativity Scene
When the pandemic started early this year, I don't think anyone expected it to last until Christmas. But unless Santa is squeezing down our chimneys with a bag full of syringes, we're going to have to deal with this strange new world for a while longer.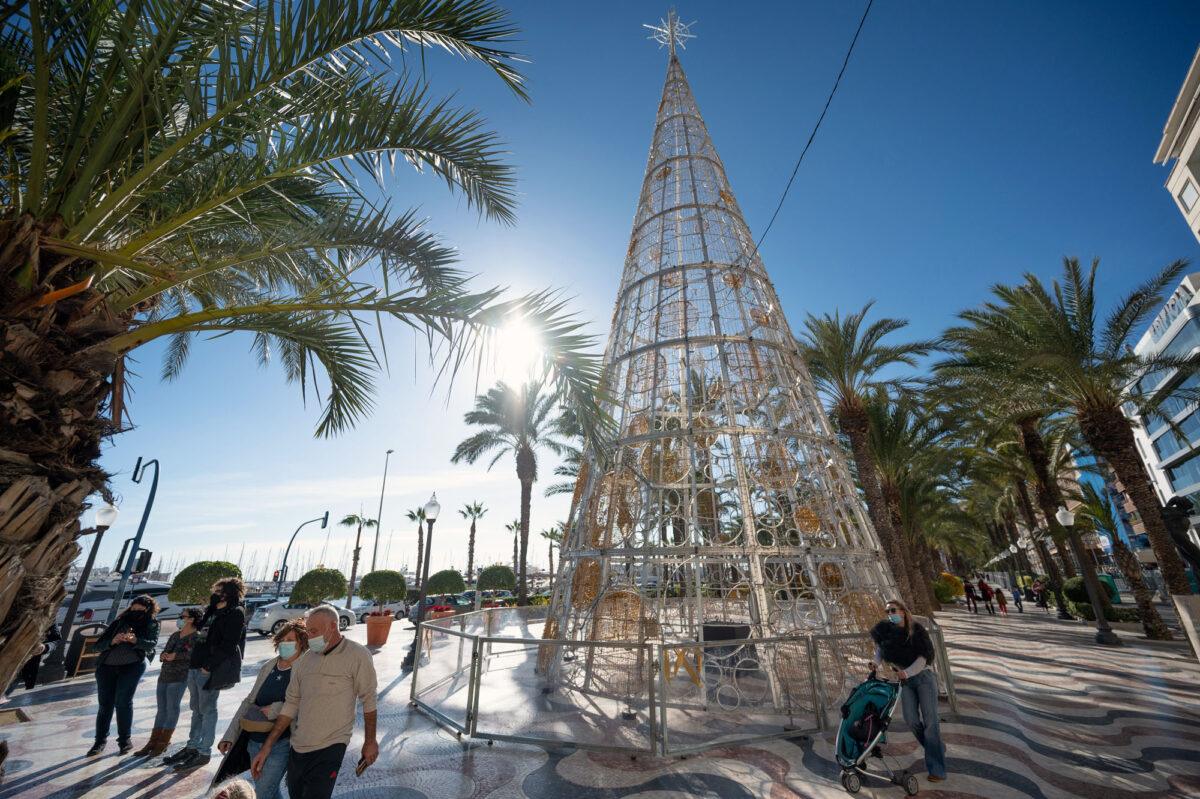 Christmas 2020 will go down as one of the strangest and loneliest holiday seasons on record. No big family gatherings this year, no flying home for the holidays to surprise your parents, no getting together with big groups of friends to party with your new toys… Christmas is always a difficult season for those of us who are lonely, and this year? We're all a little more lonely than ever.
Christmas Impression: Valencia 2020 – Alicante
But we hope these images and videos will lift your spirits, and help get you into a festive mood. We're not the most Christmas-y of people, but even our hardened Grinch hearts were warmed by the scenes of holiday cheer… of people doing their best to celebrate their favorite time of year, despite the pandemic.
We've loved walking around the city at night, to check out the nativity scenes and street lights. In this post we're sharing some Christmas impressions from Valencia, and also from Alicante where we recently spent a short weekend.
Tallest Nativity Scene in the World
In Alicante, we turned a corner from our hotel, into the Plaza de Ayuntamiento, and came face-to-face with largest Nativity Scene in the world. Well, maybe face-to-ankle! We had not heard about this before, and were bowled over by the size of the figures… really impressive, although I'm not sure it was wise for the city to create something that would obviously draw a crowd. Even though they were all wearing masks, the number of people here taking pictures was scary.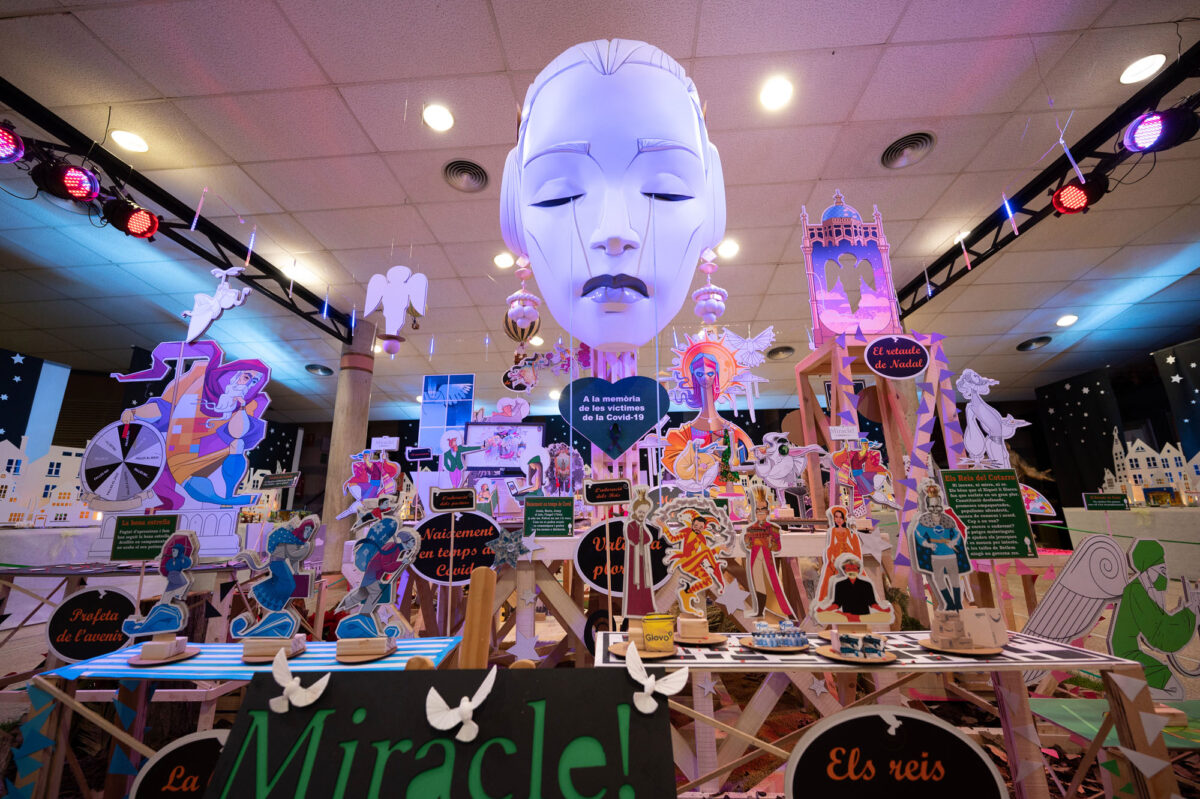 Belén Na Jordana 2020
Back in Valencia we went to see another nativity scene, or belén at the Na Jordana Fallas Commission. This was a unique arrangement which honored the victims of Covid-19, reflected upon the impact of the virus on the Fallas Festival, and added some humor by making fun of current politics.
Enjoy these images of Christmas in the Community of Valencia. Happy Holidays to you all! And please stay safe!