Playmobil Street Sign Scenes in Valencia
One of the things we like most about Valencia, is how active the street art scene is. Even during these days of pandemic, Valencia's artists are finding the time to get out there, and express their creativity. Every time we walk through the city, we discover something new. This time, it was Playmobil.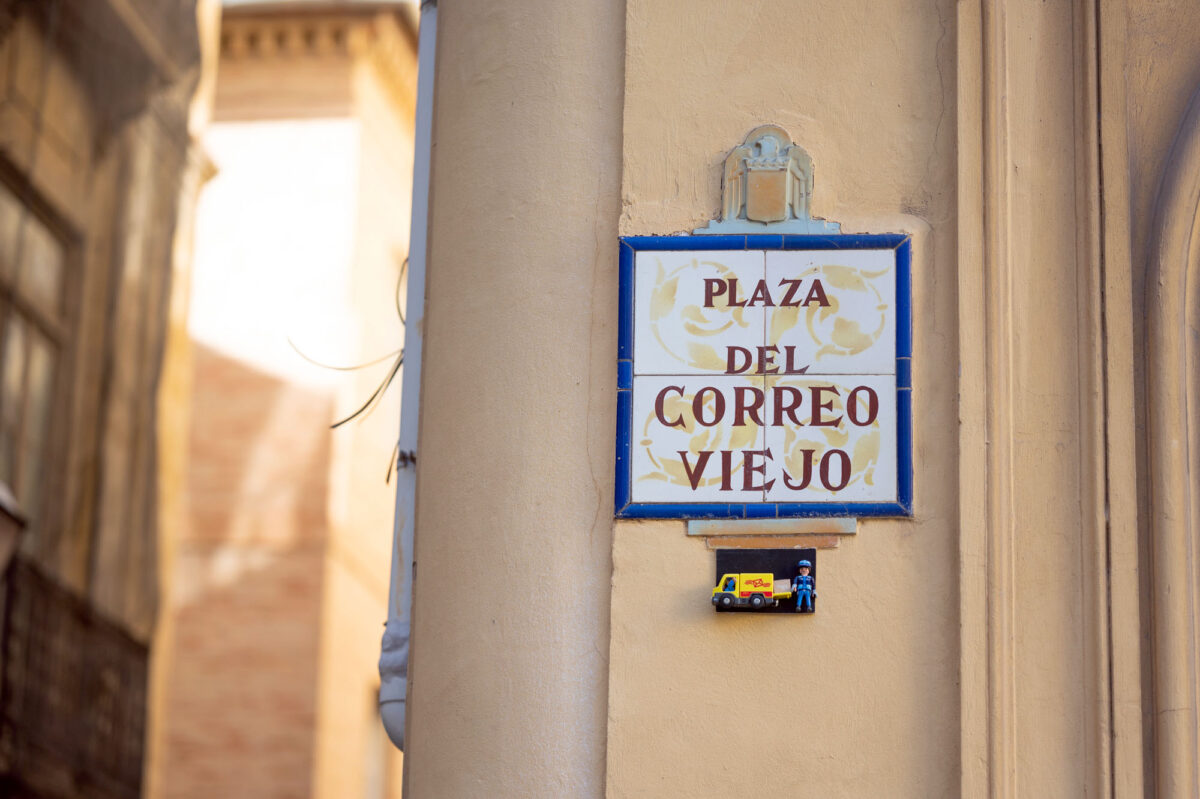 On the last day of 2020, we went to a bar in order to say "adiós" to this awful year. As I was taking the first sip of my beer, I noticed this little figure placed directly underneath the street sign. It was a Playmobil character, posed with a leather strap, reflecting the meaning of street's name. In this case, we were at Calle Corregeria, where Valencians would traditionally buy horse harnesses and leads.
Playmobil Street Signs – Find Them All!
Walking back home, we noticed other Playmobil figures, arranged underneath other street signs. Later, we'd learn from the Valencian TV station À Punt, that this was the work of a local artist, who's set up a bunch of these scenes around the old town.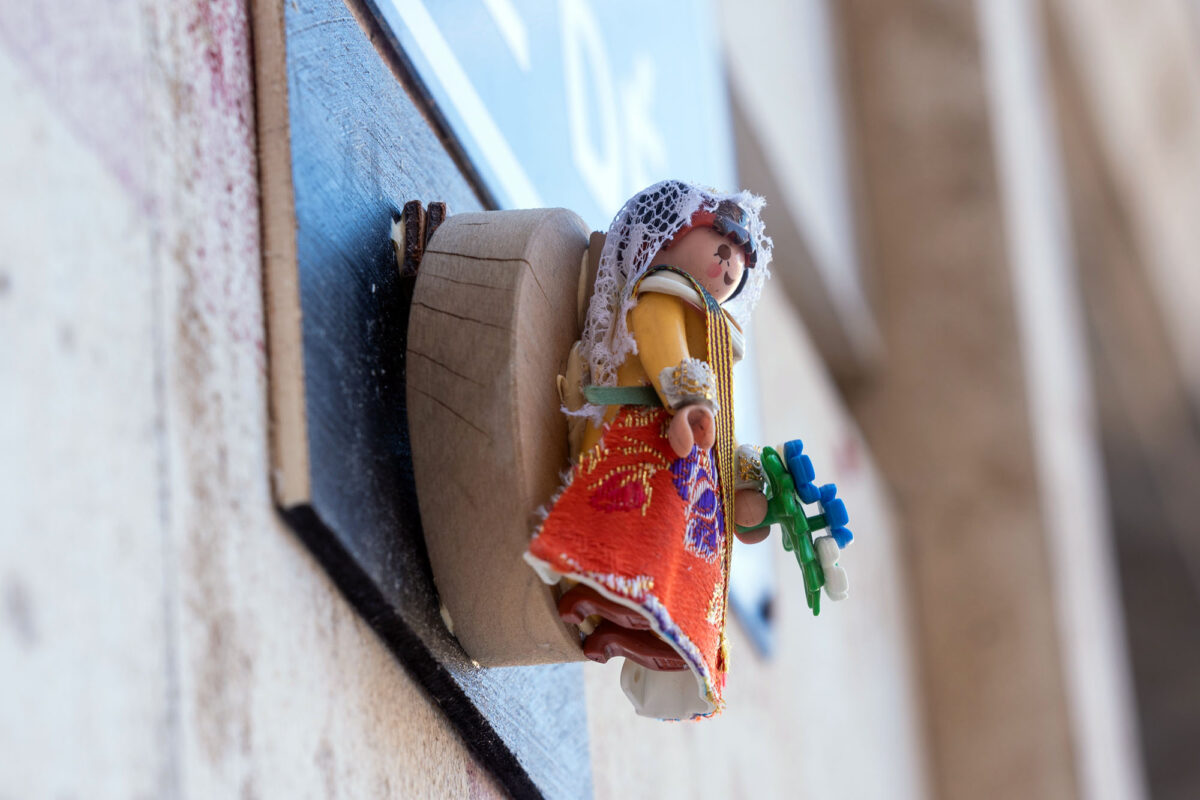 It's a cool idea, and so we set out to capture as many of these miniature art pieces as we could, before they were removed or vandalized. And it wasn't a difficult hunt! The figures were all over the place. We even found one right around the corner from our apartment.
Playmobil is cute, and hearkens back to a more innocent time … way before we were worried about things like the coronavirus. We especially loved the one featuring King Kong climbing the Micalet Tower … and the figure for the Plaza de la Virgen with a Fallera carrying flowers … and the three knights for Calle Caballeros … to be honest we liked them all, and ended up finding about twenty.
Which is your favorite?
–Valencia gifts, souvenirs and framed photos
More Valencia Playmobil Street Sign Photos