Hung Galaxy Exhibition, at Valencia's City of Arts and Sciences
Upon seeing pictures of the Hung Galaxy show at the City of Arts and Sciences, I initially thought the Ninot exhibition had arrived early this year. The colorful, cartoony figures would fit right into the annual pre-Fallas event. But then I remembered that, of course, we're in the middle of a pandemic, and that Fallas 2021 has already been postponed. So this had to be something else…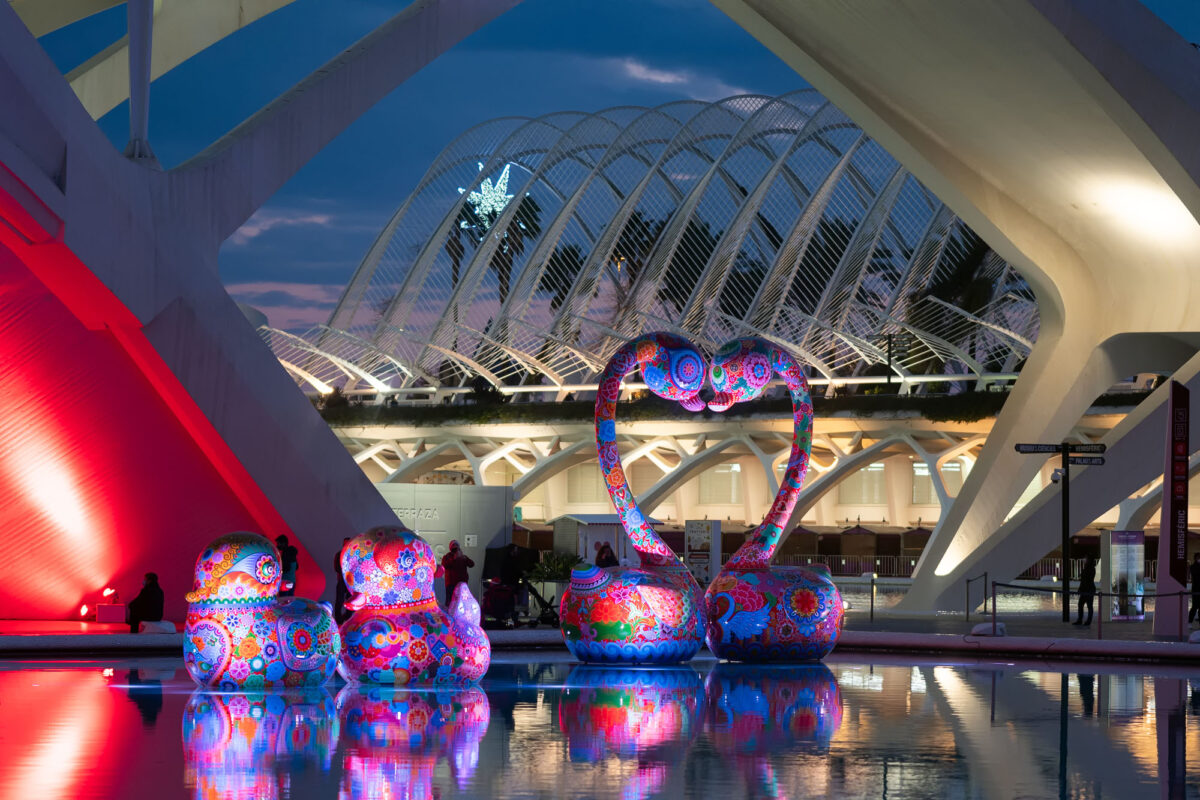 As it turns out, Hung Galaxy is a whimsical open air gallery by Taiwanese artist Hung Yi. Large statues of cute animals such as bunnies, ducklings and pandas are covered in colorful paintings that blend traditional Taiwanese patterns with a modern, comical sensibility.
I'm always happy to have an excuse to visit Valencia's City of Arts and Sciences. Even without an event like this one, it's a wonderful place for a photographer to get inspired. But being able to frame these happy, multi-hued statues against the strange monochrome lines of Calatrava's architecture was a lot of fun.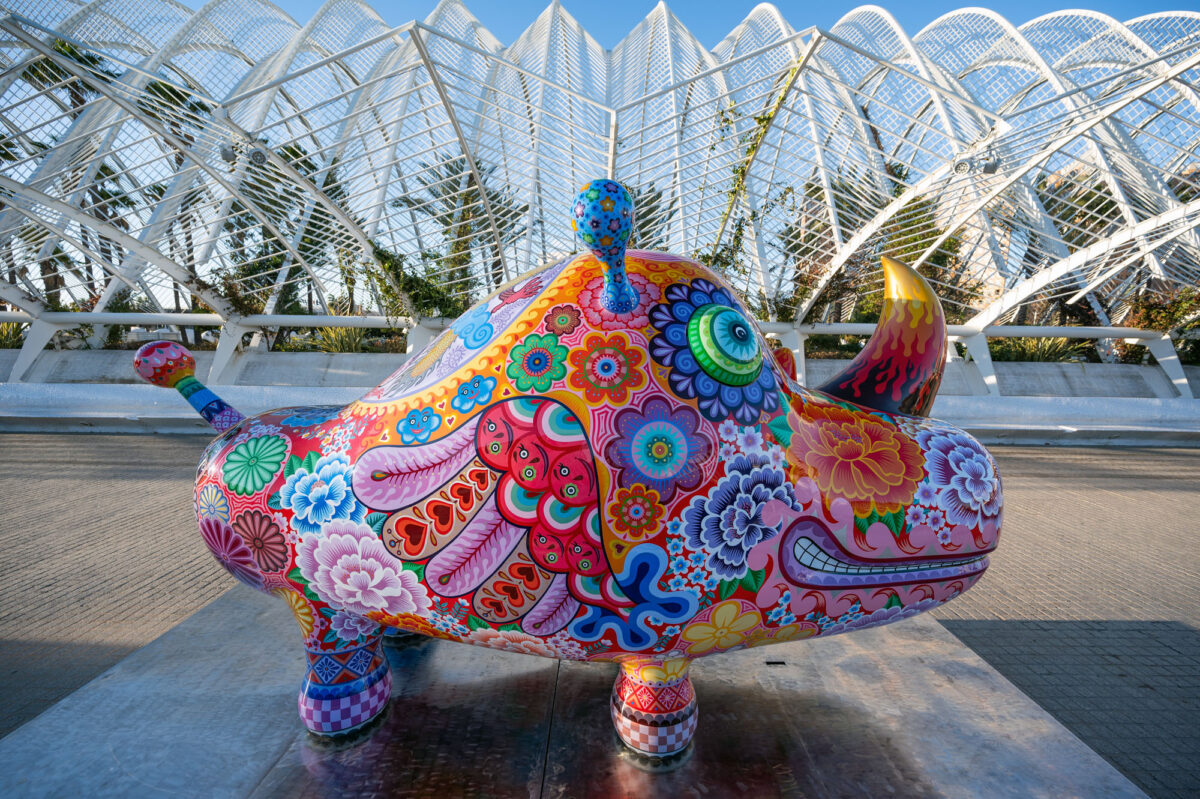 In the past, the city of Valencia has invited guests artists to design their municipal Fallas figure (Salvador Dalí, to name one famous example), and I think the style of Hung Yi's art would be a great match. I could totally see the Plaza de Ayuntamiento sporting a giant, colorful King Kong. The question though is, if Hung Yi could stomach the thought of his art piece being burned into ashes on the last day of Fallas.
Check out these fun creations! They're only temporarily at the City of Arts and Sciences, so get down there soon, if you want to see them in person!
More Photos of the Hung Galaxy