$ 7.99
419 Pages
All Our Articles
Over 280 full-color photos
Insider Tips
Restaurant Recommendations
Off-the-Beaten Path Ideas
Kindle, PDF, Mobi, ePUB
Reviews From our Readers

You feel like you are right beside them in their journey and the pictures only make it better. I would highly recommend this book to those who would love to hear a true honest telling of life abroad done in a heartfelt and amusing way.
More About Our Hanoi Travel Book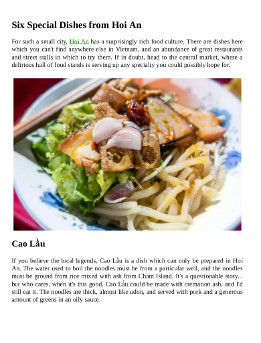 Are 91 days enough to thoroughly explore an entire country? How about half of one? Professional travelers Michael and Jürgen spent three months in the northern half of Vietnam, visiting cities, parks, villages, and some of the most bizarre and beautiful nature the world has to offer. This book follows their adventures, from a late-night departure out of Saigon on the "Reunification Express" train, through cities like Hue and Hoi An, and into the bustling capital city of Hanoi.
From famous sights like Ha Long and Phong Nha, to more obscure locations like Ha Giang and Pu Luong, Michael and Jürgen tried to experienced as much as possible, and every day brought with it a new adventure. Packed full of anecdotes and honest, practical advice, as well as over 280 beautiful full-color photographs, For 91 Days in Hanoi is a must for anyone traveling to this amazing corner of the world.
Hanoi Travel eBook and Guide – For 91 Days Travel Blog
The travel ebook "91 Days in Hanoi" is a must-have for anyone traveling to the north of Vietnam. With a focus on culture, people, food, and nature.
Product Brand: For 91 Days Travel Blog
Product Currency: USD
Product Price: 7.99
Product In-Stock: InStock