Off The Rails At The Wunderland In Kalkar
The Zena Trophy fireworks festival was held on the grounds of a theme park called Wunderland, in Kalkar, Germany. Before the festival began, I had time to check out the park. Mostly, I was excited to try out the swing ride… not because I love swings, but because it's been placed inside a nuclear cooling tower. Yes, you read that right.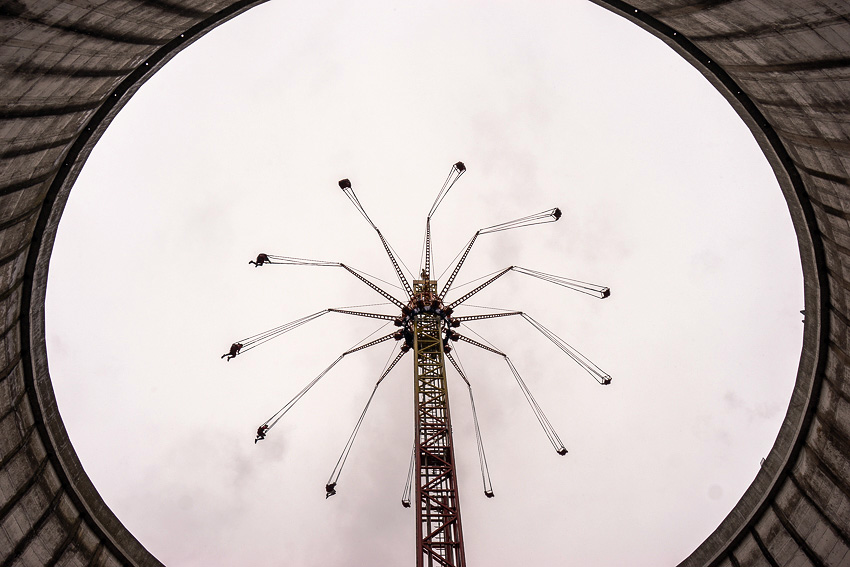 There can't be many other amusement parks around the world which are built on top of decommissioned nuclear power plants. Luckily, this facility in Kalkar was never actually in use — after the Chernobyl disaster in 1984, the residents protested the opening of this plant so close to their homes. Rather than dismantle the whole thing, an enterprising Dutchman had the idea to turn it into a bizarre amusement park.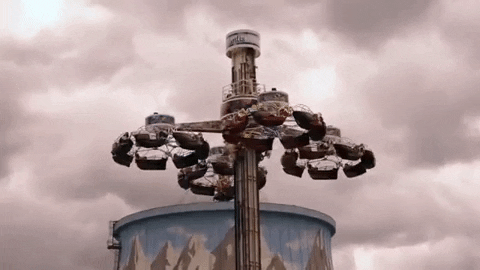 When I entered the park, I noticed that everyone seemed a little… off. Naturally, I immediately suspected radiation poisoning, but soon realized that the poisoning was of a more mundane sort: alcohol and sugar. The hotel provides free beer and wine to its guests, and the park offers free soda to the kids. So everyone was drunk on something.
Incredibly, many things inside this park were free: not just soft drinks, but hot chocolate, coffee, ice cream, and french fries. I was overwhelmed when I first came into the park, because I'm not exaggerating when I say the people were absolutely bonkers. Stumbling around, laughing loudly, zipping here and there… just on another plane. But now you're forewarned. Before entering Wunderland, it's smart to snort up some cotton-candy, or inject beer straight into your veins.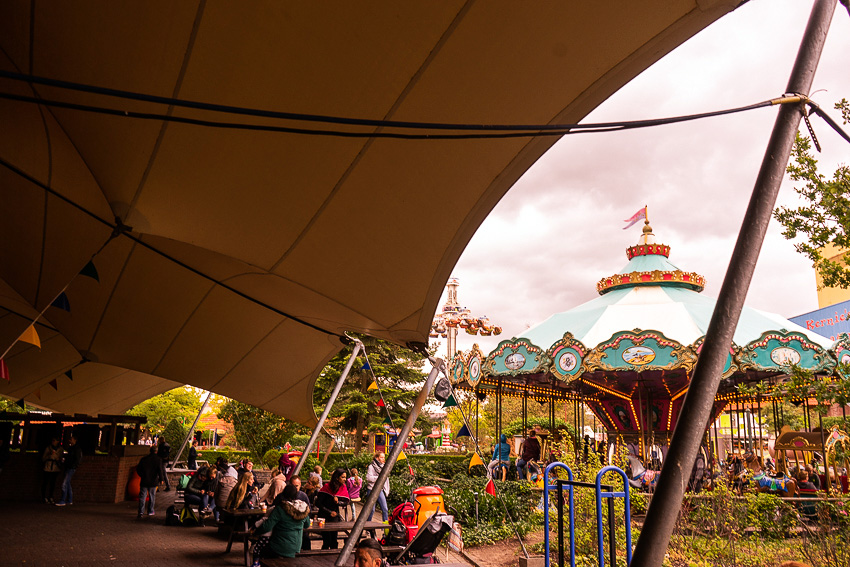 The park has over 40 rides, mostly for smaller children. For adults, there's a wild water ride and a roller coaster, but the absolute highlight of Wunderland is the swing ride inside the cooling tower, which also marks the center of the park. My jaw dropped upon entering — the interior of a cooling tower is not something you get to see every day. And the ride itself is memorable, too, as the swing ascends past the tower's rim, suddenly exposing you to an amazing view of the Rhine snaking off into the distance.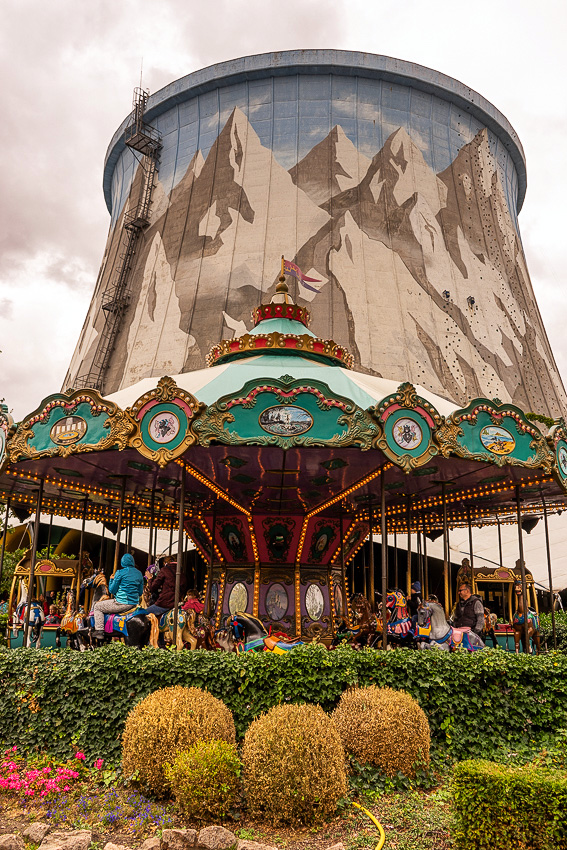 In the shadow of the cooling tower is another unique ride: bumping boats floating along a lazy river. This was fun, too, but most of the other rides were of the sort you'll see at any other amusement park, or even fairground. I was surprised to notice that the great majority of guests were Dutch; the park is near the border to the Netherlands and is owned by a Dutch businessman, but still, the extent to which they outnumbered the Germans was remarkable.
If you're in need of an alcohol- and sugar-infused mini vacation, you might want to consider Wunderland! At the very least, it's going to be unlike any other theme park you've ever visited.
More Photos Of The Wunderland Amusement Park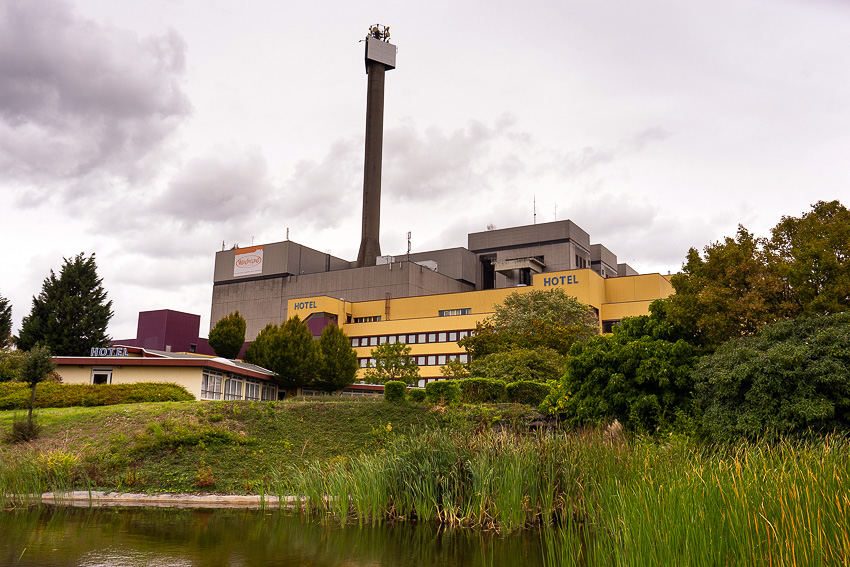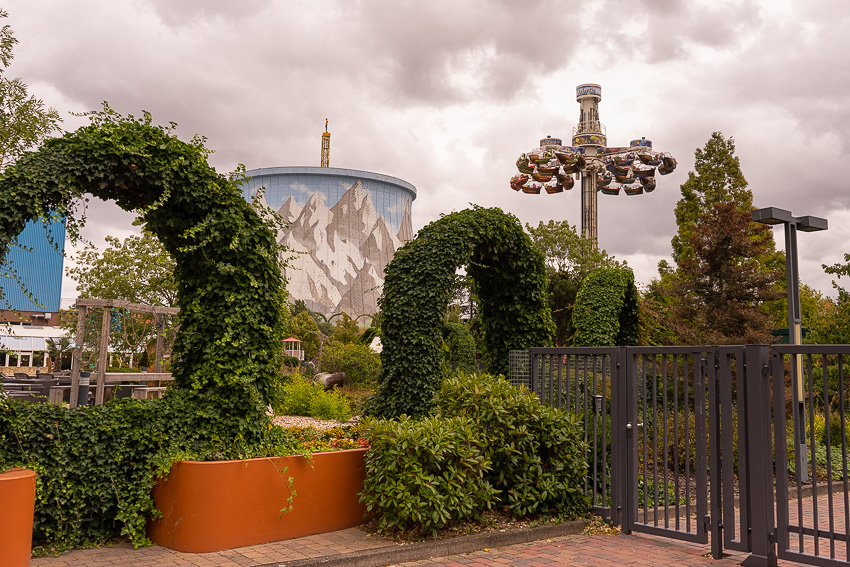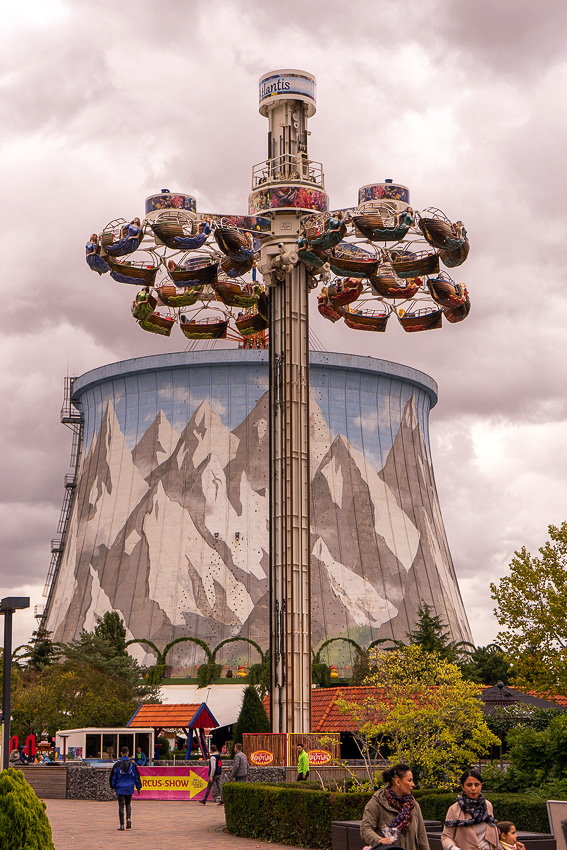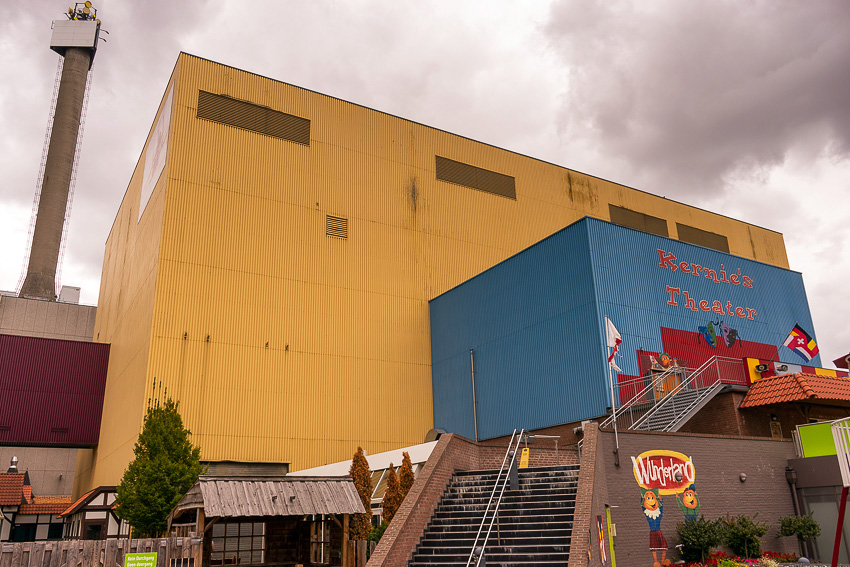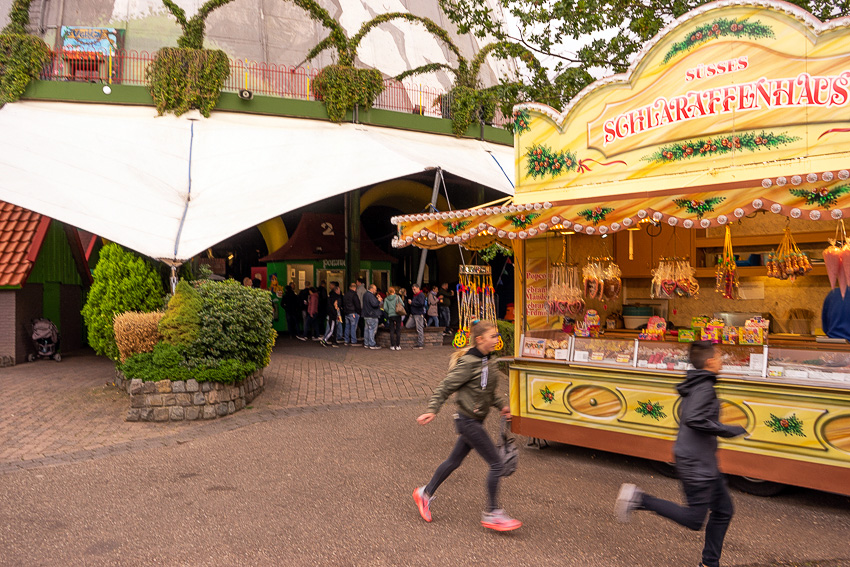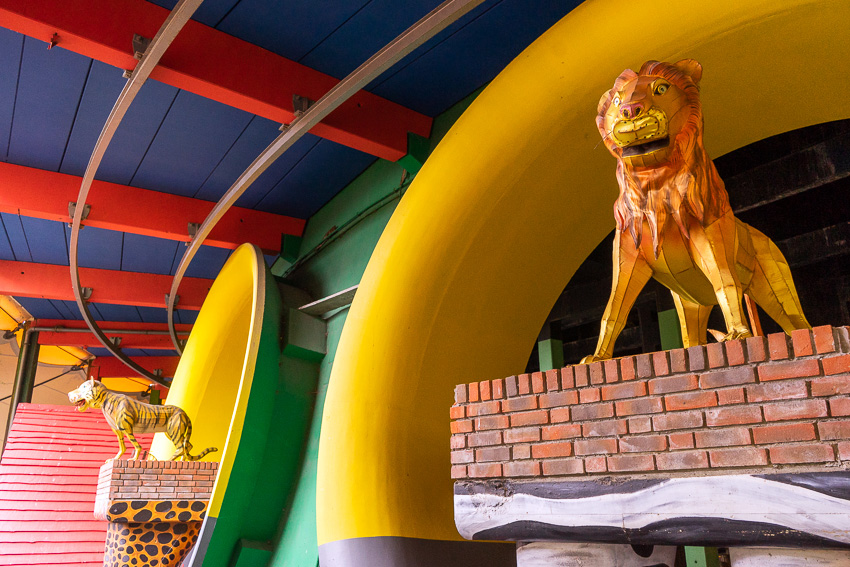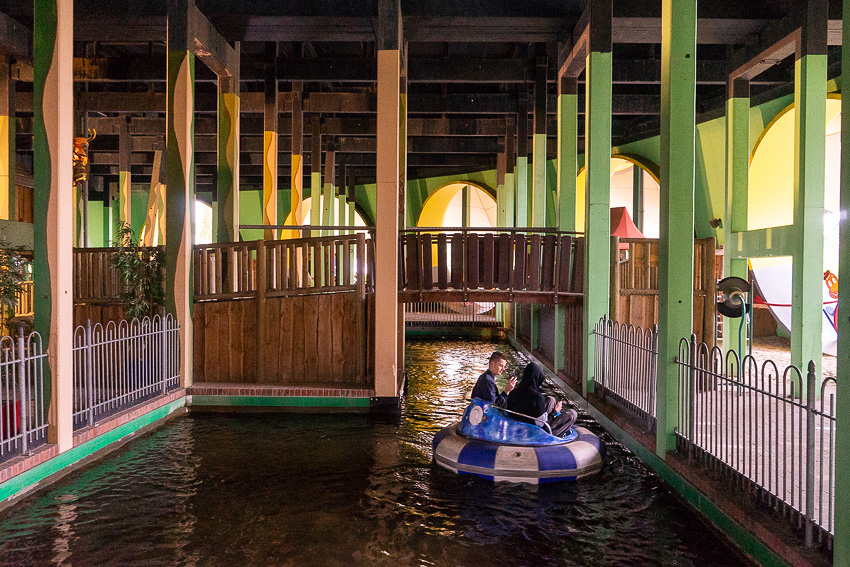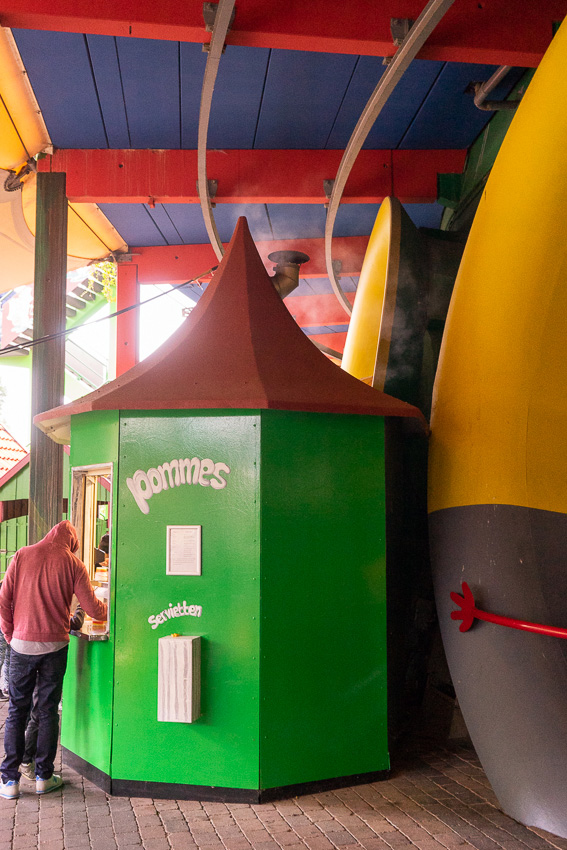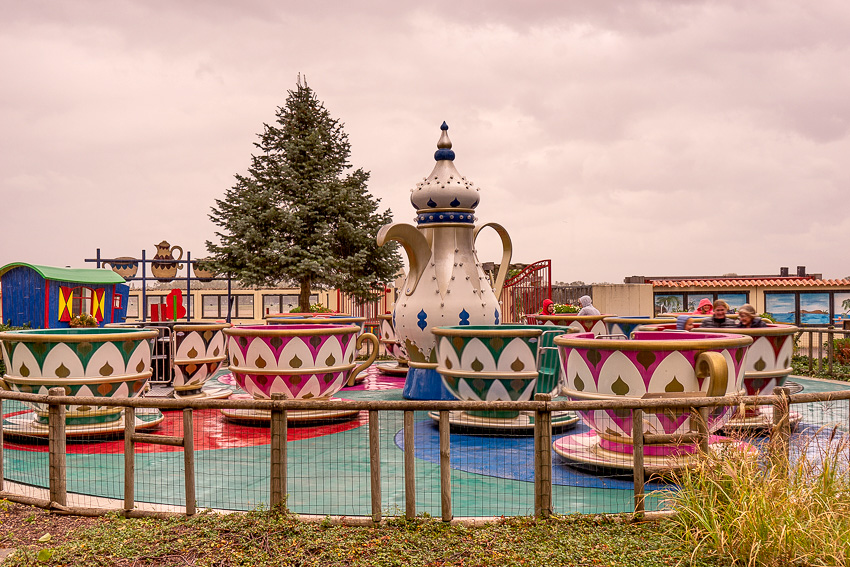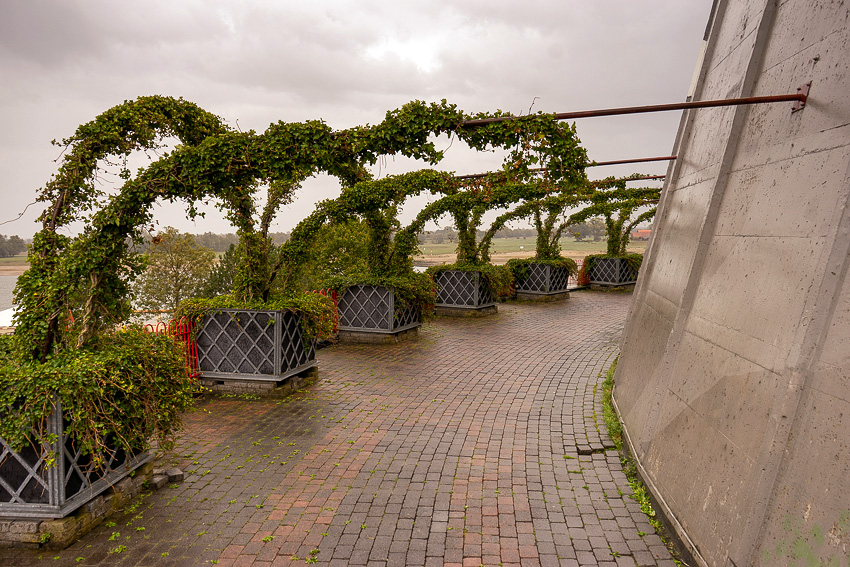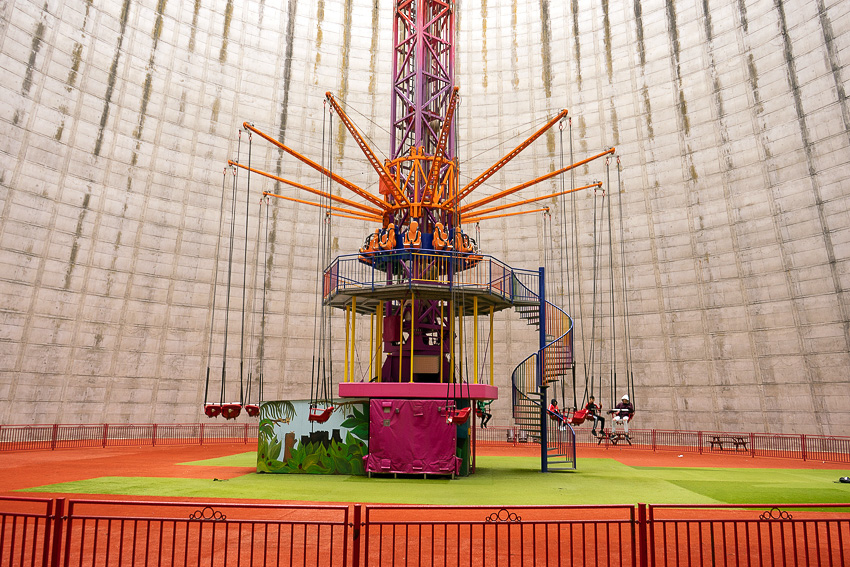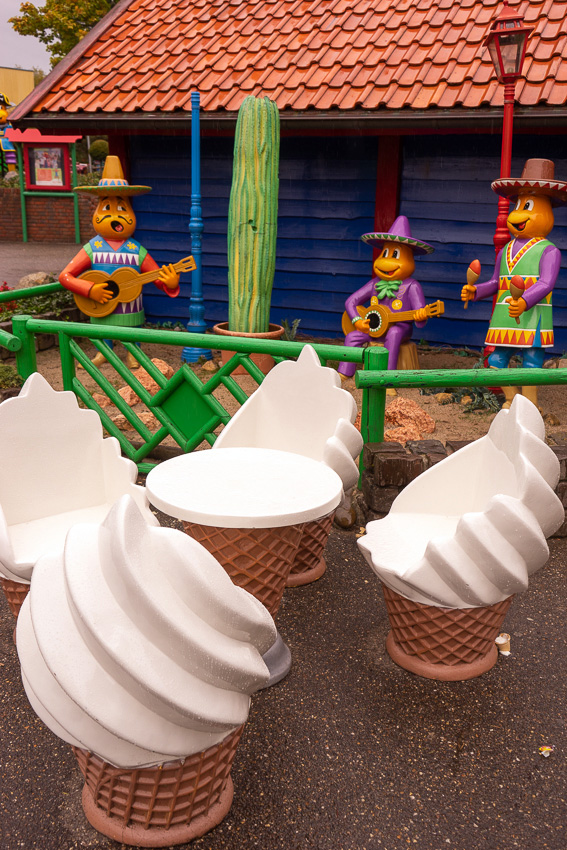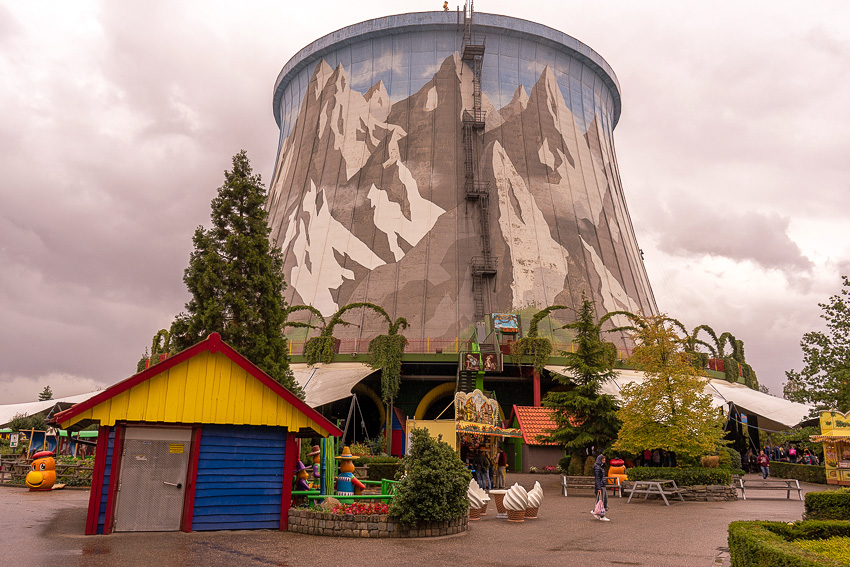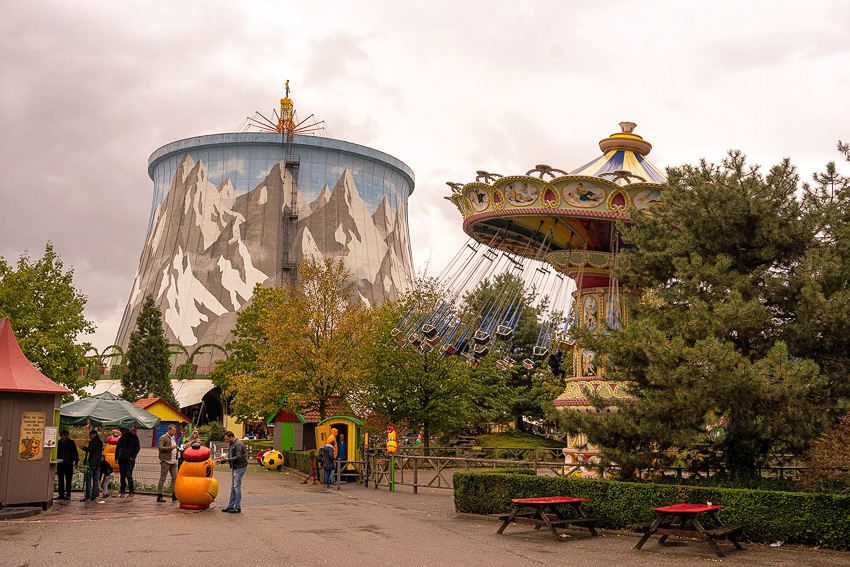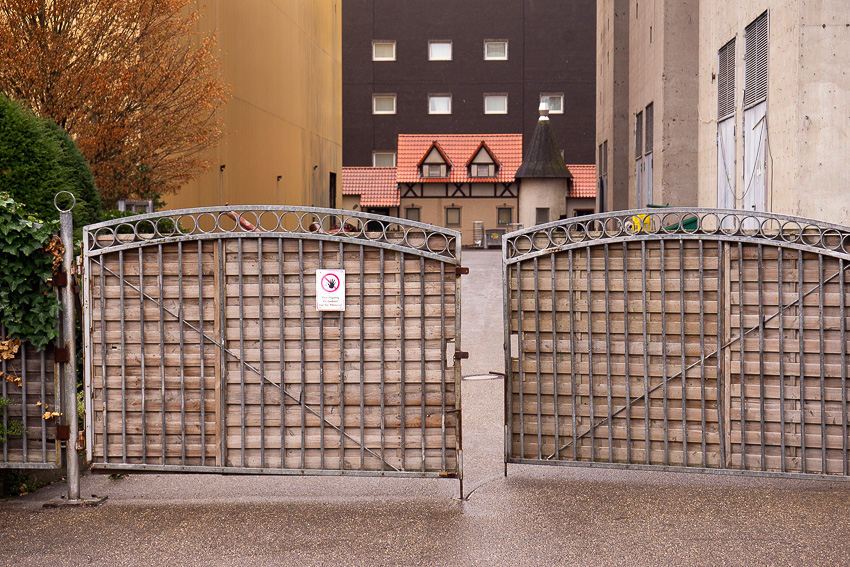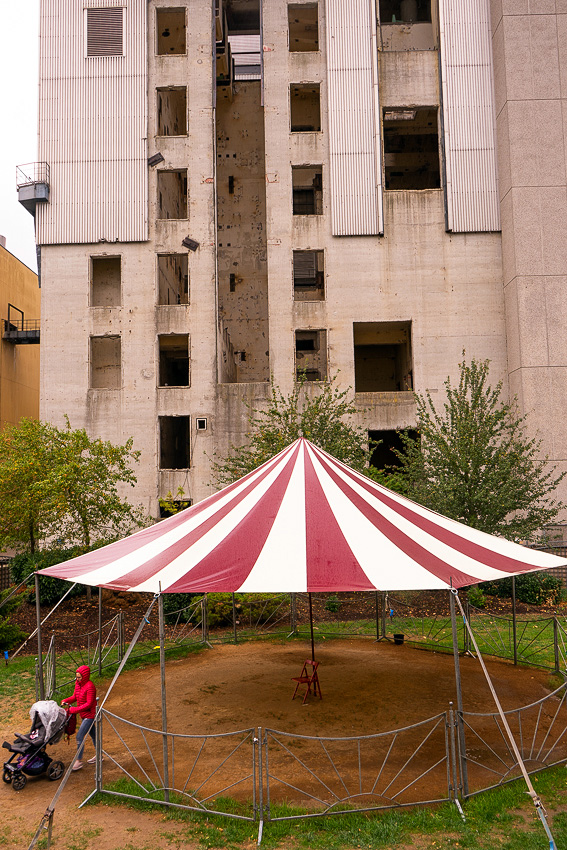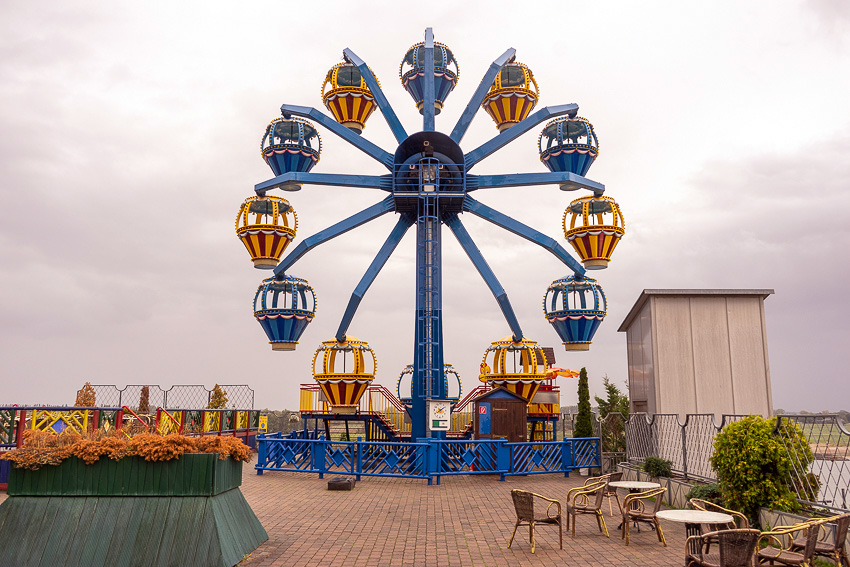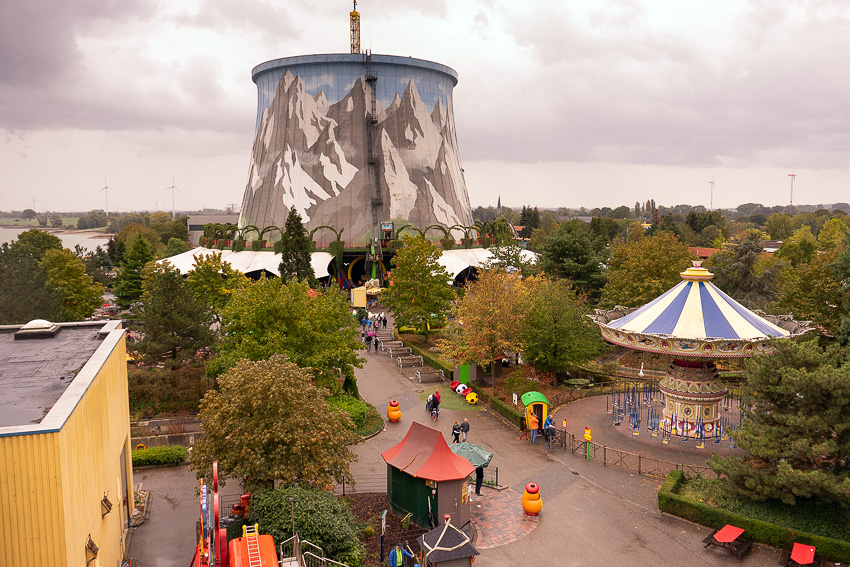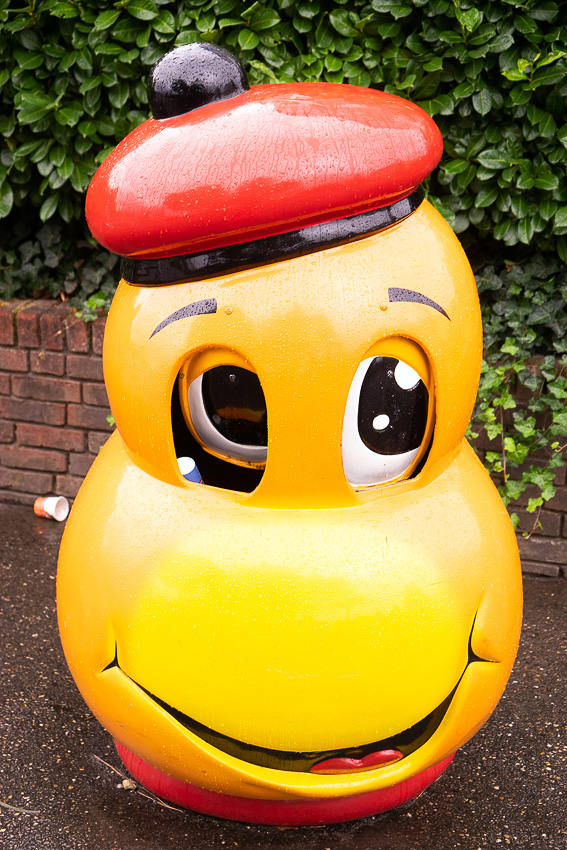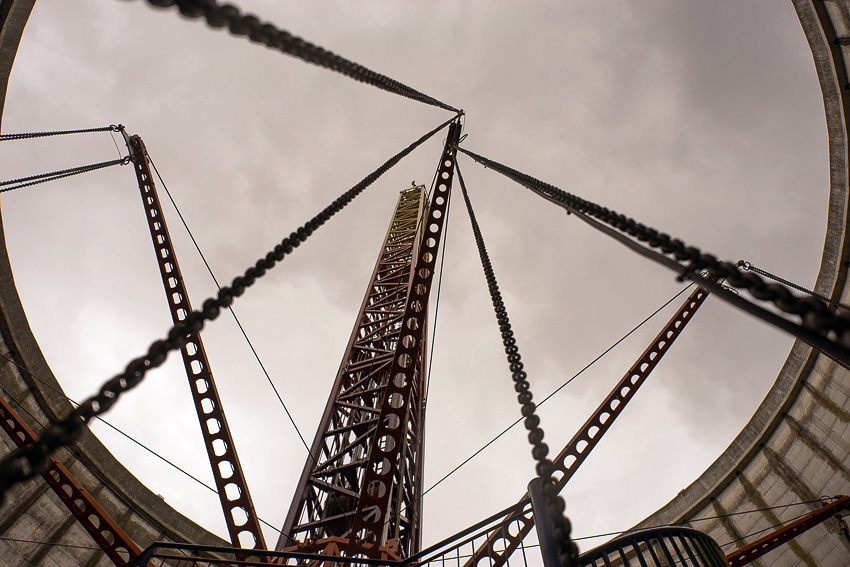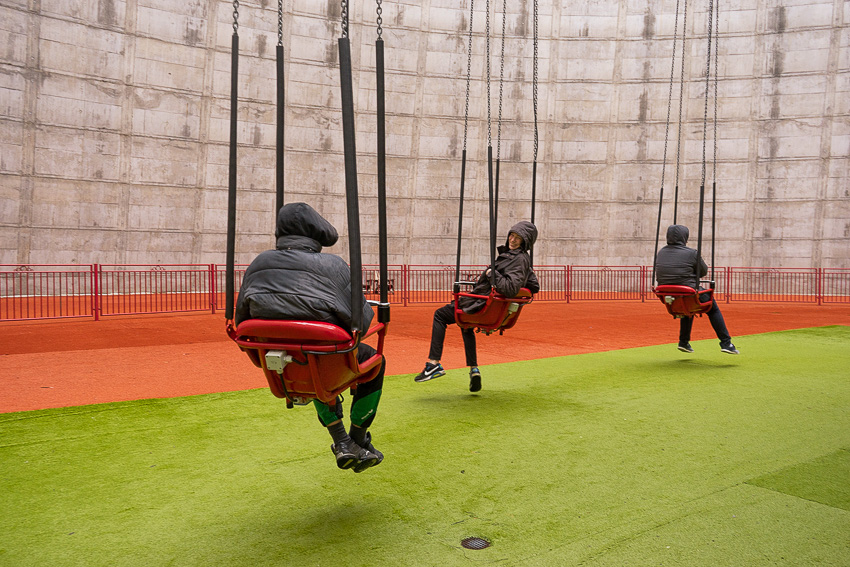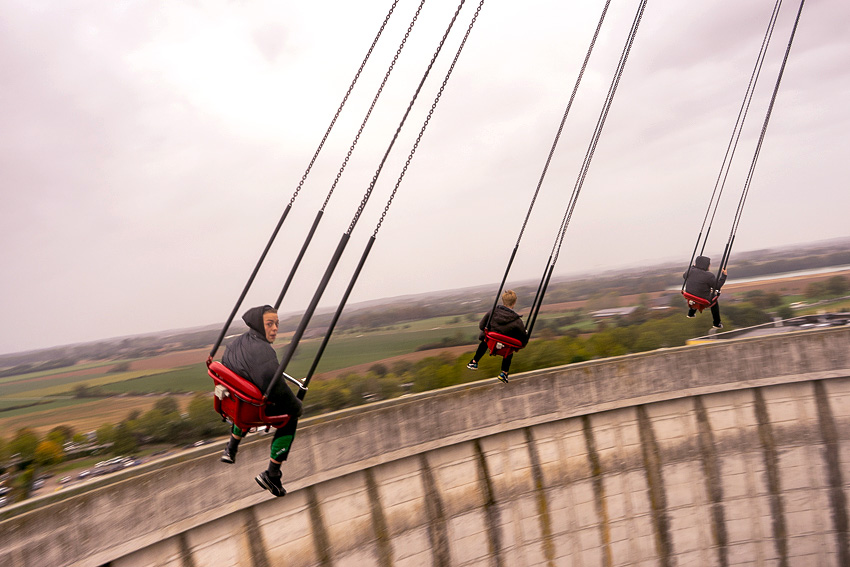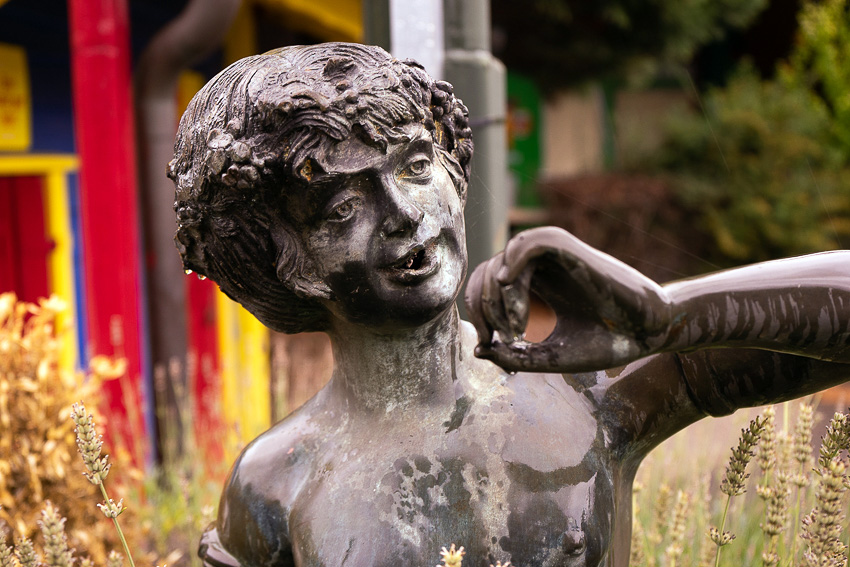 Learn more about our travel project on Steemit by clicking on the banner above and join our community on Discord