Five Days In Lucerne and Did You Know … ?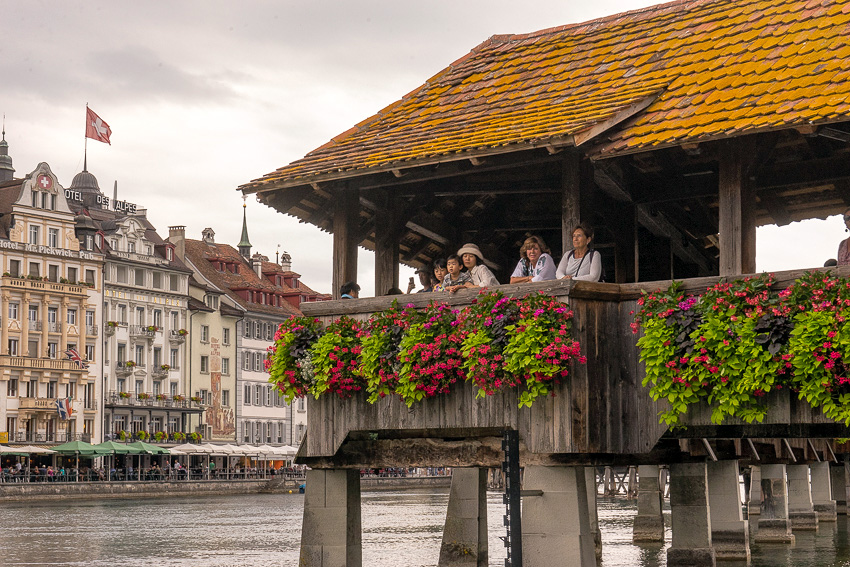 Ever since our friends moved to Lucerne, we've been toying with the idea of spending an extended time in Switzerland. It's unbelievably beautiful there and a great travel destination throughout the year. There's just one thing holding us back: Switzerland is so extremely expensive, and honestly, we just can't afford it. If you're a resident, you're eligible for the half tax, which gives you 50% off tickets on trains, gondolas, funiculars, cogwheel trains and many other things as well. As a tourist you have to pay full price or you can buy the Half Tax, which is 120 Franken per person. Either way, doing anything in Switzerland ain't cheap and we won't even discuss the cost of eating out or having a glass of wine.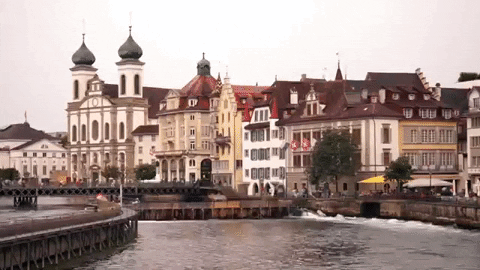 The Swiss can handle the prices, since they have a Swiss income, but for tourists accustomed to prices in Spain or even South East Asia, it's a shock and will make you second-guess doing anything. On our first visit to Lucerne, we paid 148 CHF to go on the Stanserhorn Cabrio Gondola which was awesome, but spending that much money almost ruined the experience. Of course, we could have just walked up the mountain but we love gondolas… something you might have noticed that in some of our previous posts.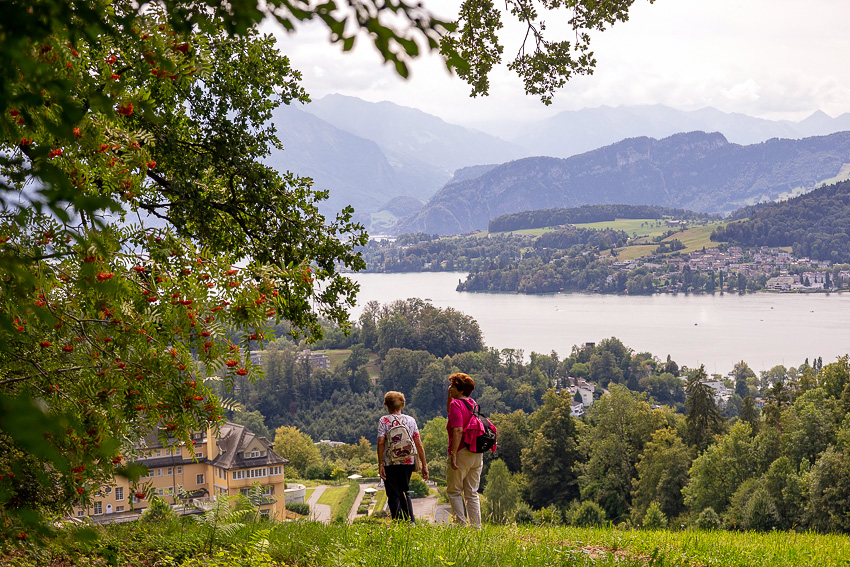 Luckily, there are some free things you can do, too, such as walking around the Lake of Lucerne (Vierwaldstättersee), exploring the Old Town with its ancient buildings, strolling across the world-famous Kapellbrücke, and hiking along the old city walls, with the chance to even climb up some of the old towers. That's already a big day out, and you can then you can finish at the Löwendenkmal, Lucerne's famous lion set in stone… and it's all been for free!
That's exactly what I did. Our friends live close to the Seebad, a famous lake-side bath house which was our starting spot for an afternoon spent discovering Lucerne. The Vierwaldstättersee is such a beautiful sight, with old steamboats going over it and the majestic Mount Pilatus in the distance, towering over 2000 meters in height. We could have sat there for hours, just taking in all the beauty.
Did You Know….?
Next up was the covered, wooden Kappellbrücke, or "Chapel Bridge". Did you know that in 1642, there was a very similar second bridge continuing the Kappelbrücke near to the Hofkirche St. Leodegar? Today, this area looks quite different compared to the old print I've posted as a reference above.
After experiencing the buzzing vibe of the many tour groups from around the world, we went up to the city wall, where a path will bring you around the city, and up into three of the towers. The best view over the city is from the Männliturm. This tower is completely open and is the one closest to the Kappelbrücke, providing you with an unmatched panorama. And we loved the iron soldier statue, looking over Lucerne from on high, making sure everything is in order.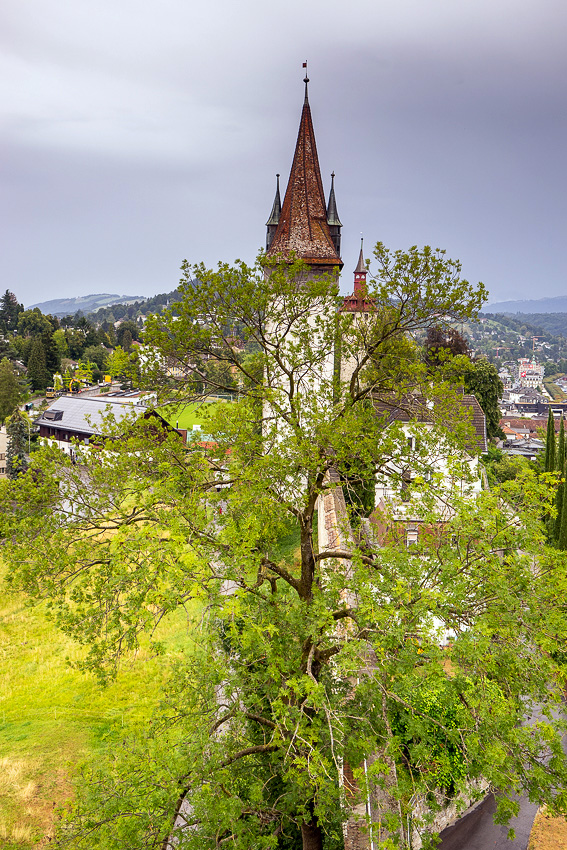 It was exhausting to walk up the three towers but if you're time strapped or want to preserve energy then tackle only the Männliturm. However, if you have a special interest in clockwork, check out the Zytturm, which preserves an ancient Swiss clock.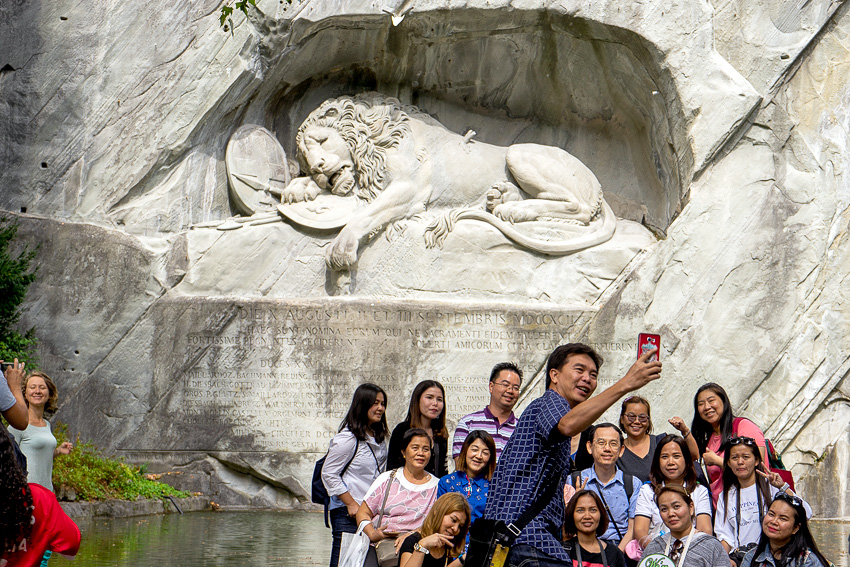 For the last stop of our excursion, we walked through the heart of Lucerne's old town until reaching the Löwendenkmal, where the image of a lion has been chiseled straight into the rock wall. Although the lion is definitely impressive, we were more entertained by the people-watching opportunities; this monument is visited by 1.4 million visitors a year. Grab a seat on a bench and witness the chaotic intermingling of cultures; it's better than watching reality show.
More Lucerne Photos Plus Surroundings