Firework Festival – First Night Mascleta In Northern Europe – Zena Trophy 2018
The first time I'd heard about the Zena Trophy was last year, when I came across an impressive daylight firework video on Youtube. Immediately curious, I did some research. This is an annual festival held by a Dutch pyrotechnic manufacturer named Zena. After reading that the 2018 edition would include a night mascletà, which would also be the loudest fireworks ever seen in Germany, I started plotting. Am I really so crazy for mascletàs that I would travel to Germany to see one? The answer, of course, is "yes".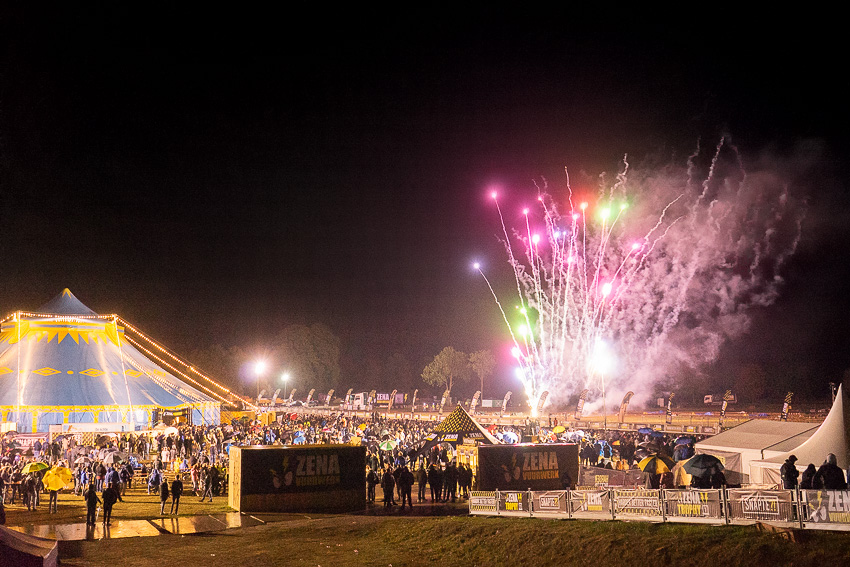 On the border between Germany and the Netherlands is an amusement park called Wunderland, run by a Dutch businessman. It's one of the strangest parks you'll ever visit, but more on this later. With a hotel and tons of green space in the middle of an otherwise empty area, Wunderland is the perfect location for a crazy fireworks festival.
I arrived in Kalkar on a gray, rainy day, and checked into my hotel with enough time to prepare my camera and my mind for over five hours of fireworks. The weather unfortunately wouldn't improve throughout the evening, but amazingly none of the fireworks had to be suspended.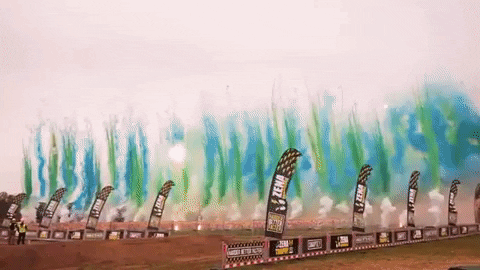 At 6:30pm, a daylight firework opened the festival. This was a beautiful display, beginning with a sea of sparkling stars and ending with colorful smoke bombs, and it set the bar high for the rest of the night. After this, I relaxed, confident in the quality of this festival which I'd traveled so far to see.
Looking at the setup for the night mascletà, a huge field densely packed with fireworks, I could tell it was going to be intense. And I wasn't disappointed. It's with a mixture of pride and shame that I admit to having seen well over a hundred mascletàs in my life, and this one left me extremely impressed. It started out with an synchronized, choreographed show of flare lights and ended with a huge cloud of smoke. And it really was tremendously loud. Valencians would have been wild with enthusiasm, but the Germans in the crowd — who had literally never seen such a loud fireworks display — were shocked.
Now the true competition started, featuring fireworks in category II. These are fireworks which can be purchased over the counter, without any special license. And the amazing displays at the Zena Trophy proved that with enough money and skill, anyone can create an incredible show.
Another highlight was the Show-Off firework from Zena, which was designed to demonstrate the abilities of the company. And yes, it was actually called the "Show-Off" firework; a bit on-the-nose, but you have to appreciate the honesty. This was a massive display with many surprise elements, and held my attention despite the late hour.
I was freezing cold, wet and exhausted, but fell into my bed at the hotel happy. I smelled of smoke and saw exploding fireworks as soon as I closed my eyes. As I fell asleep, I was already thinking about attending next year's event.
–Best Prices For Car Rentals In Germany
Many more videos and pictures of the Zena Trophy Firework Festival 2018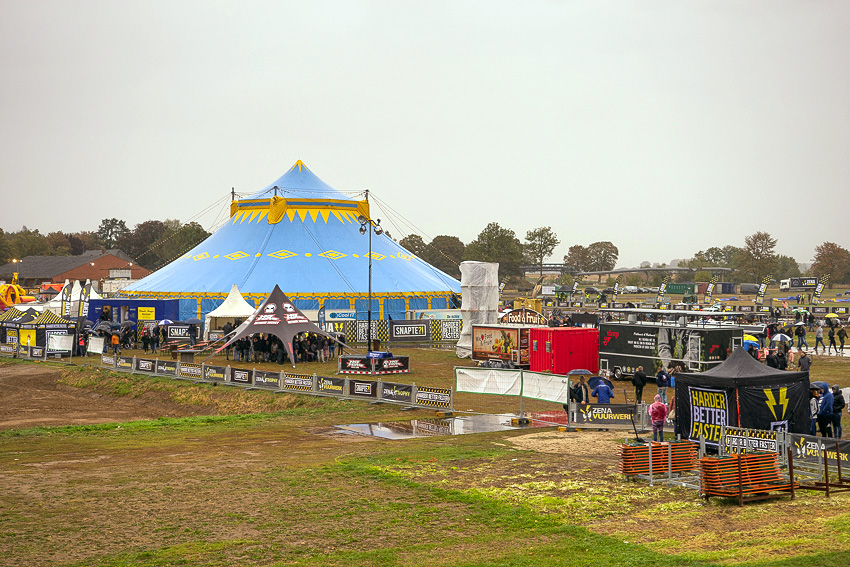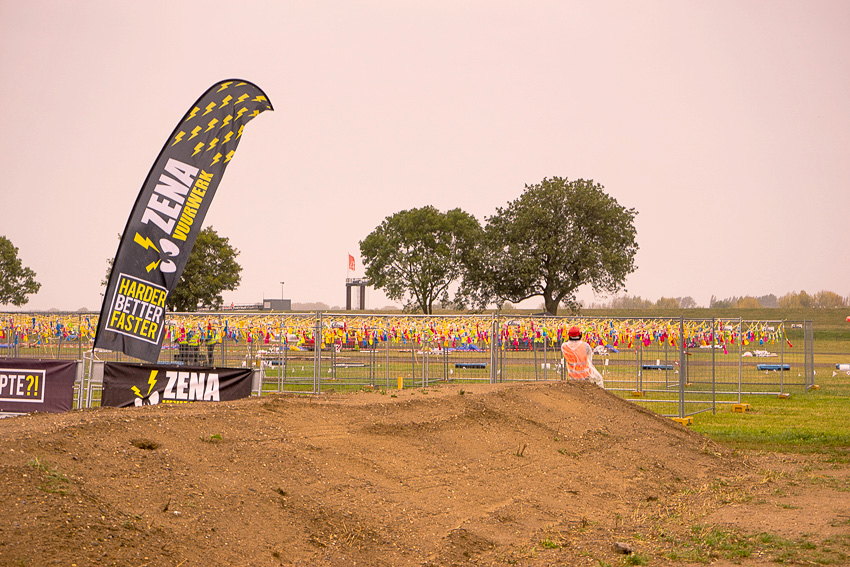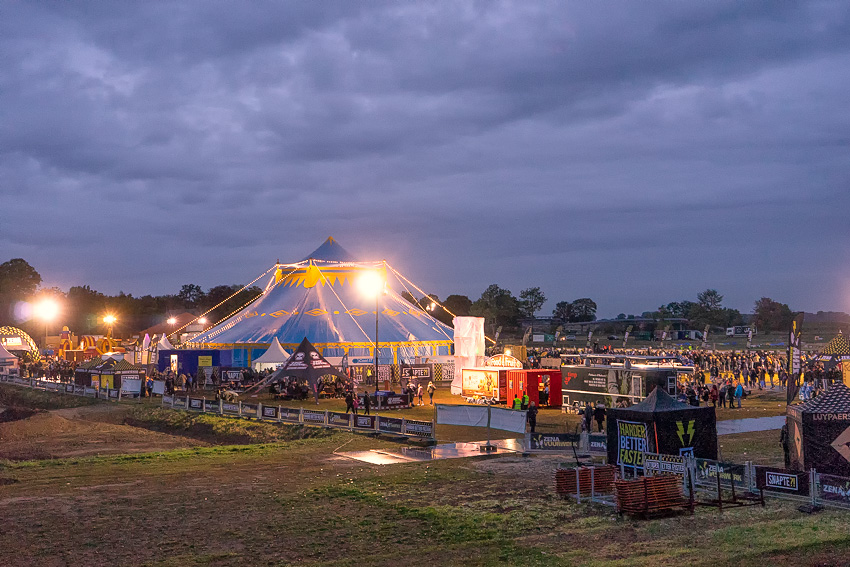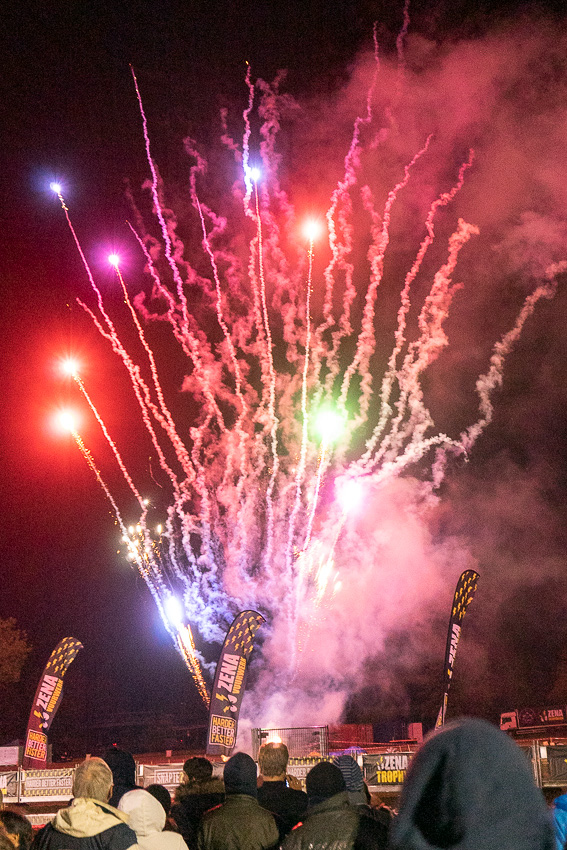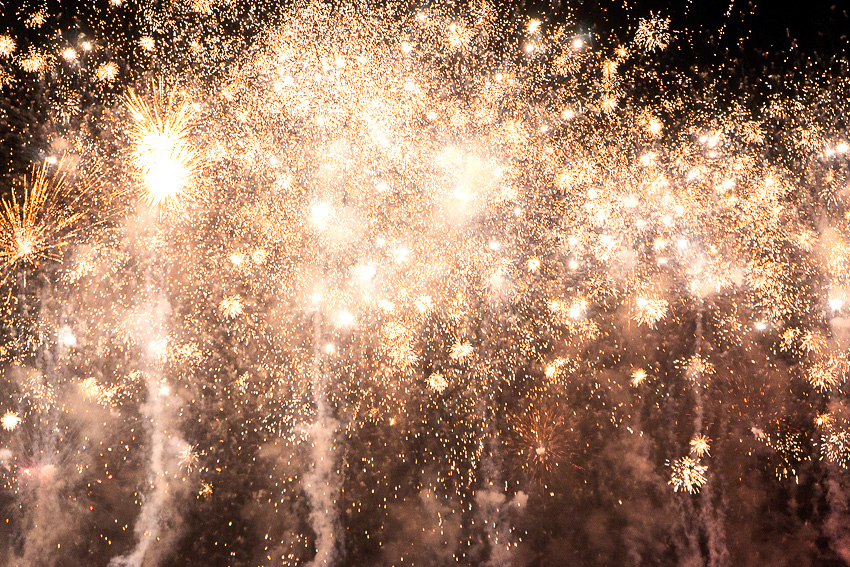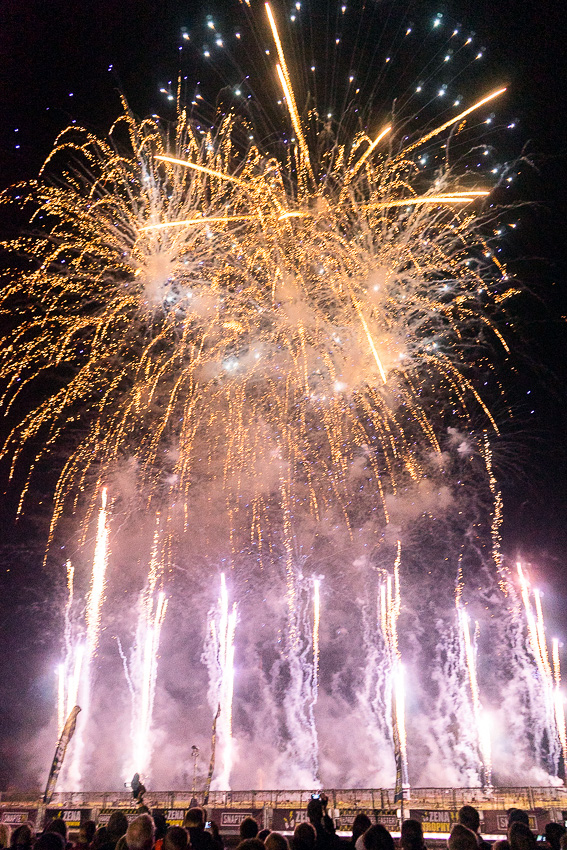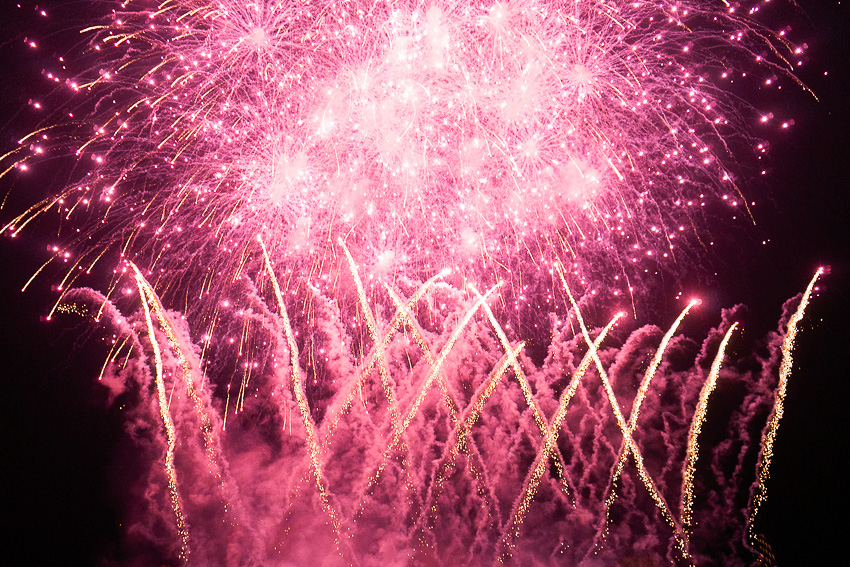 Learn more about our travel project on Steemit by clicking on the banner above and join our community on Discord