The hard Spanish lockdown of 2020, when residents weren't allowed to leave their houses except for grocery shopping, was not something I'd like to repeat any time soon. But it was an interesting time in our lives — Mike and I are accustomed to floating all over the world, and so being confined to our apartment was a novel experience. I wouldn't say it changed our perspective on life, but it did allow us to look at things through a different lens. After a few weeks of sitting indoors, our adventures in Ghana or Vietnam seemed larger and more unreal than they had before.
Maybe that's why, upon finally being released from the lockdown, I decided to dust off my wide-angle lens and take it for a spin through Valencia. Everything about 2020 felt surreal, and I found myself with an urge to look at the city in a different way.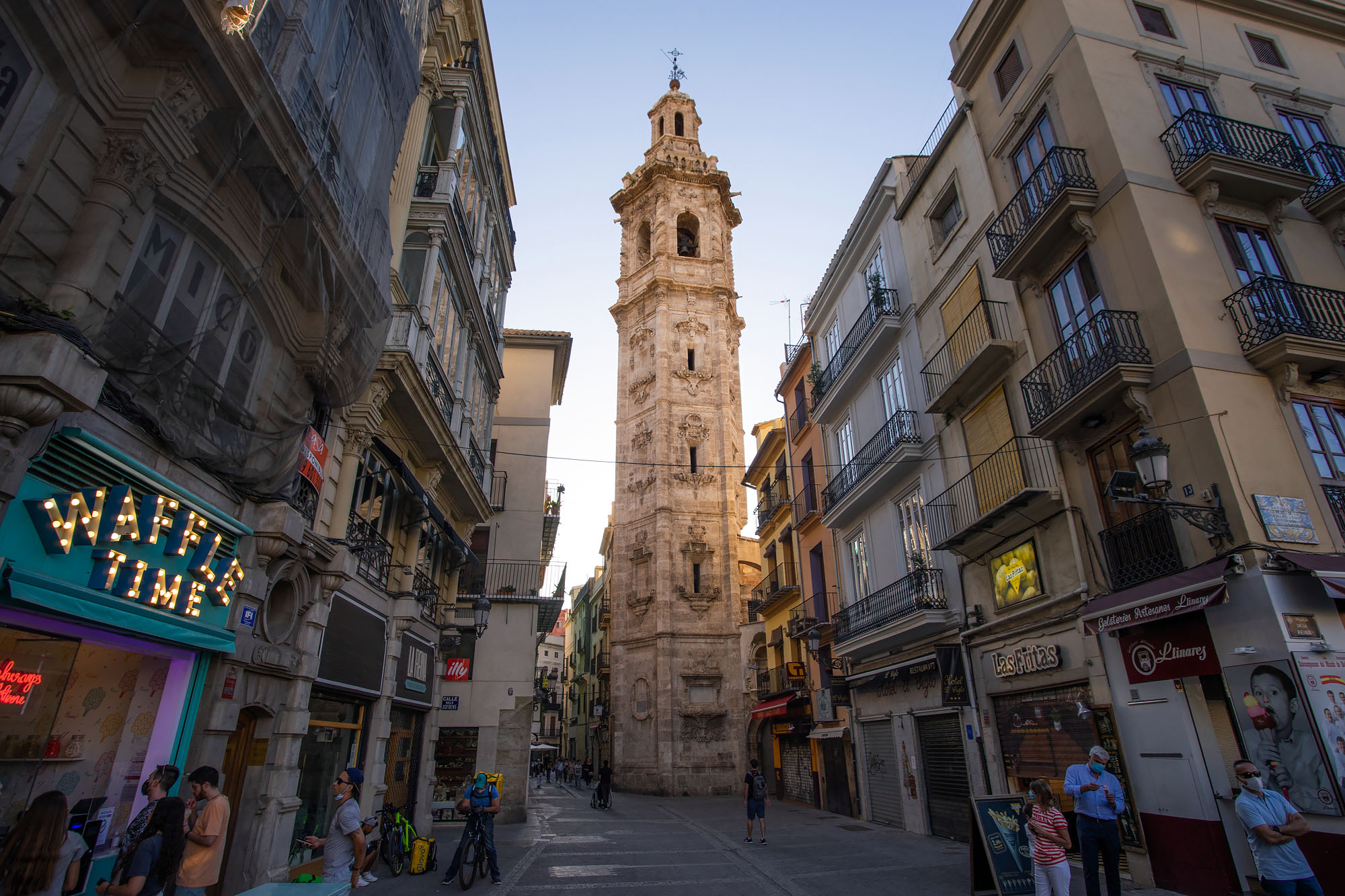 I think these wide photos do an excellent job of capturing how I felt in the summer of 2020. Everything I love about Valencia is still there: the striking Mediterranean light, the historic buildings, the palm trees, the plazas. But it all looked slightly askew — somehow bigger than I remembered, or slightly out-of-place.
Wide Angle Valencia Photos
Of course, some things had changed a lot. Valencia has utilized the pandemic to make some massive and much-needed updates to the city. They've removed automotive traffic from the Plaza del Ayuntamiento and the Plaza de la Reina, as well as in front of the Mercado Central. It's a much more pedestrian-friendly place than it was prior to the virus, and although the constant construction has been an eyesore for the better part of two years, at least the changes are for the greater good.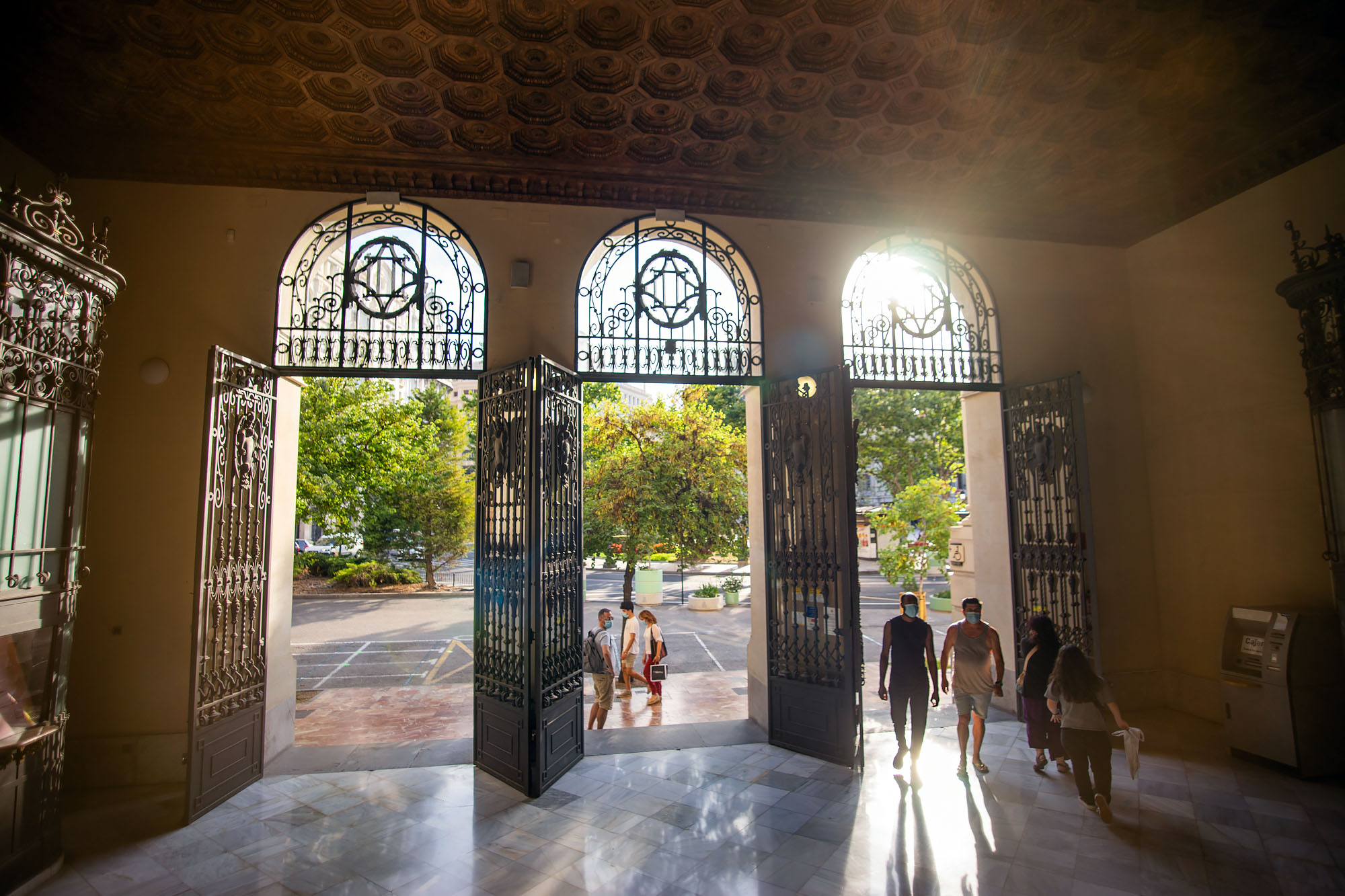 Well, most of the changes are good. We've always felt a weird kind of pride that our "neighborhood post office" is the gorgeous modernist building on the Plaza de Ayuntamiento, built in 1915. The opportunity to step inside always made us happily anticipate tasks that might otherwise be tedious. But this building has now been sold to the city, who is going to re-appropriate it as a cultural center. I suppose this might not be a terrible change, as it will allow more people to experience this amazing building. But still. When I go to buy stamps, I want to do it in luxury!!
Please enjoy the rest of these photos, documenting a city in constant flux, from a slightly-different angle.
More Valencia Photos