Valencia Christmas Garden – Les llums de Vivers – 2021
Magical moments with Les llums de Vivers – Christmas in Valencia, Spain is quite different compared to Germany, where I grew up. Ever since moving here, I've found it difficult to get into the "spirit". It's too warm, there's no snow, and although there are Christmas markets, they don't hold a candle to the German ones. And where's the Glühwein?! Also, I find it too long, as the Spanish season stretches all the way to January 6th. One thing I do like, though, is the light displays, and this year Valencia stepped its game up a notch.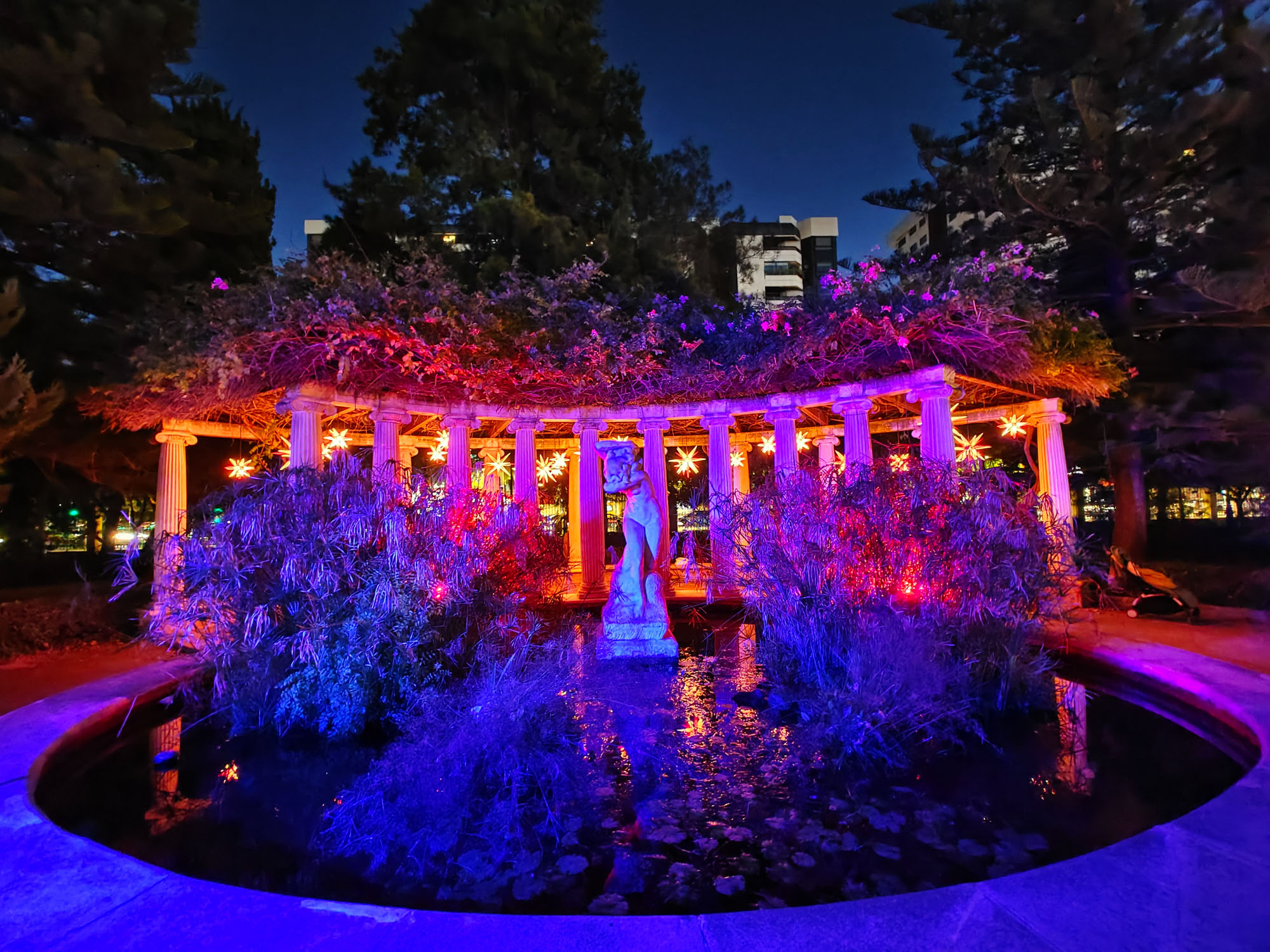 Les llums de Vivers in Valencia 2021
In most years, Valencia erects a massive metal cone in the shape of a Christmas tree, in the Plaza del Ayuntamiento, covered in lights. And many of the city's main streets have lights strung up above them. But this year, there are a few more elaborate light displays found throughout the city. Probably the biggest is called "Les Llums de Vivers", hosted in the Viveros Garden.
The Viveros is a lovely place to stroll at any time of year — found just across the Turia riverbed from the city center, this used to be the grounds of the royal palace, and today is a large leisure park with a couple cafes, large open greens, and a small science museum. But for the rest of December, until January 9th, half of the park has been sectioned off in order to create a mind-blowing Christmas wonderland, with thousands of lights. The gates open right after sunset, at 6pm, and entering the Llums de Vivers feels like stepping into a different, more colorful world.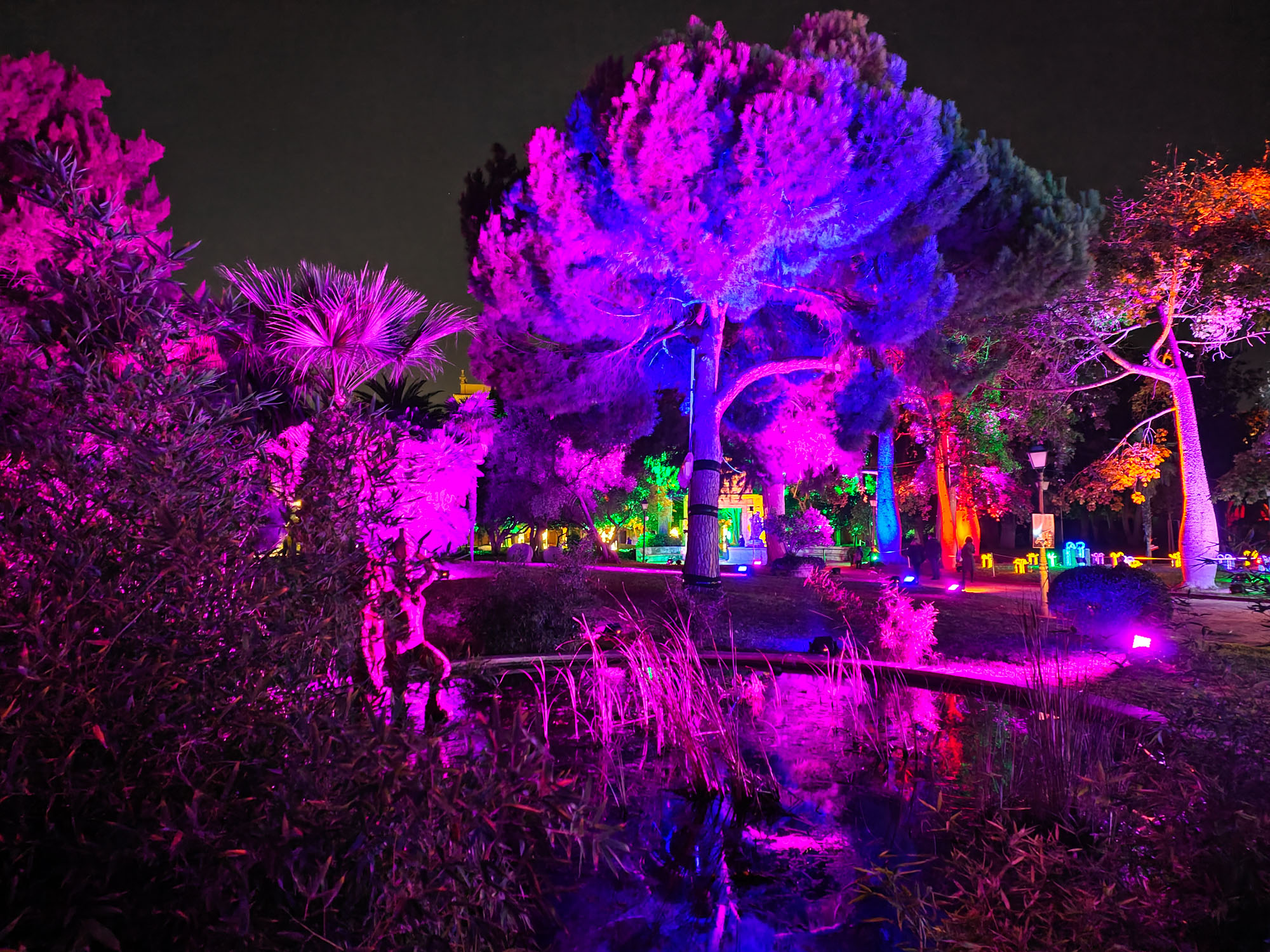 At €12 per person, it's not the cheapest activity in the city, and the price was nearly enough to put us off … €12 for a park we walk through almost daily, anyway? But having seen the lights from outside the gates, we couldn't resist — and as a photographer, I felt it was almost my duty. Crazy lights display in a nearby park? Yeah, I wasn't going to resist too long — and I loved it. They really put a lot of thought and effort into the displays, with fog machines, huge LED figures, and video projections onto thin curtains of water.
Even if you decide not to cough up the entrance fee, please enjoy these pictures!