Rural Street Art in Fanzara
The city of Valencia has become famous for its vibrant street art, and we've done a few posts in the past celebrating the works of artists like Escif, JulietaXLF and Disneylexia — names who have managed to become recognizable in a scene that doesn't exactly seek recognition. So when we heard about the street art covering the buildings of Fanzara, a small village in Castellón, about an hour north of Valencia, we had to go check it out.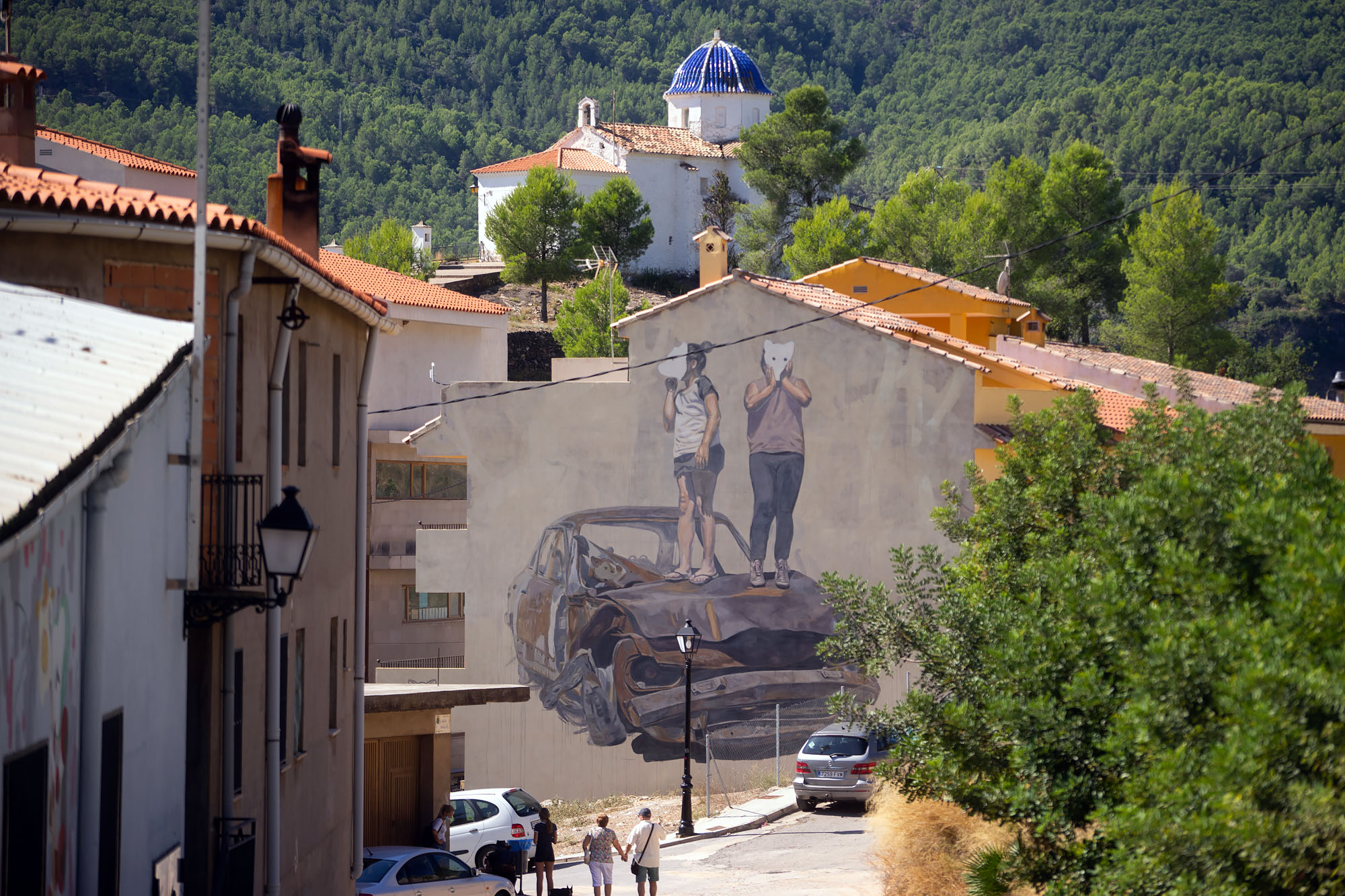 The Unfinished Museum of Urban Art
Why should this random village in the middle of nowhere be known for its street art? It's kind of a cool story which begins … with trash. Years ago, some official had the bright idea to place a landfill next to Fanzara. Residents in the town were understandably upset, and decided to respond in the coolest way possible — to wash away the stigma of a nearby dump, with an event called the MIAU. That stands for the Museo Inacabado de Arte Urbano, or the Unfinished Museum of Urban Art. ("Miau" is also Spanish for the sound a cat makes.) Street artists from near and far were invited to use Fanzara as a massive canvas. The result is surreal and absolutely accomplishes its mission. After all, it's hard to be worried about a landfill, when every corner you turn reveals another amazing work of art.
Resisting La España Vacía
We love this idea so much. Depopulation is a real problem in rural Spain, especially among young people. But you'd never know that Fanzara was suffering from it — the town was crowded not just with visiting street art aficionados, but a large, boisterous population of locals hanging out at the cafes and wandering the streets. Sure, it was a beautiful weekend in July, but it's easy to imagine that artists might be drawn to places like this, and end up staying. Towns that manage to achieve a legitimate sense of "cool" are harder to abandon.
The few hours we spent in Fanzara were wonderful; street-art spotting is a lot of fun, and there were both huge murals that you couldn't miss, as well as more subtle works of art that almost completely blend in. And the contrast between the classic beauty of rural Spain and the bright modernity of street art, was really striking. I loved photographing the ancient fountain in the old town plaza, for example, against the bold colors of a twisty tree adorning the building behind it.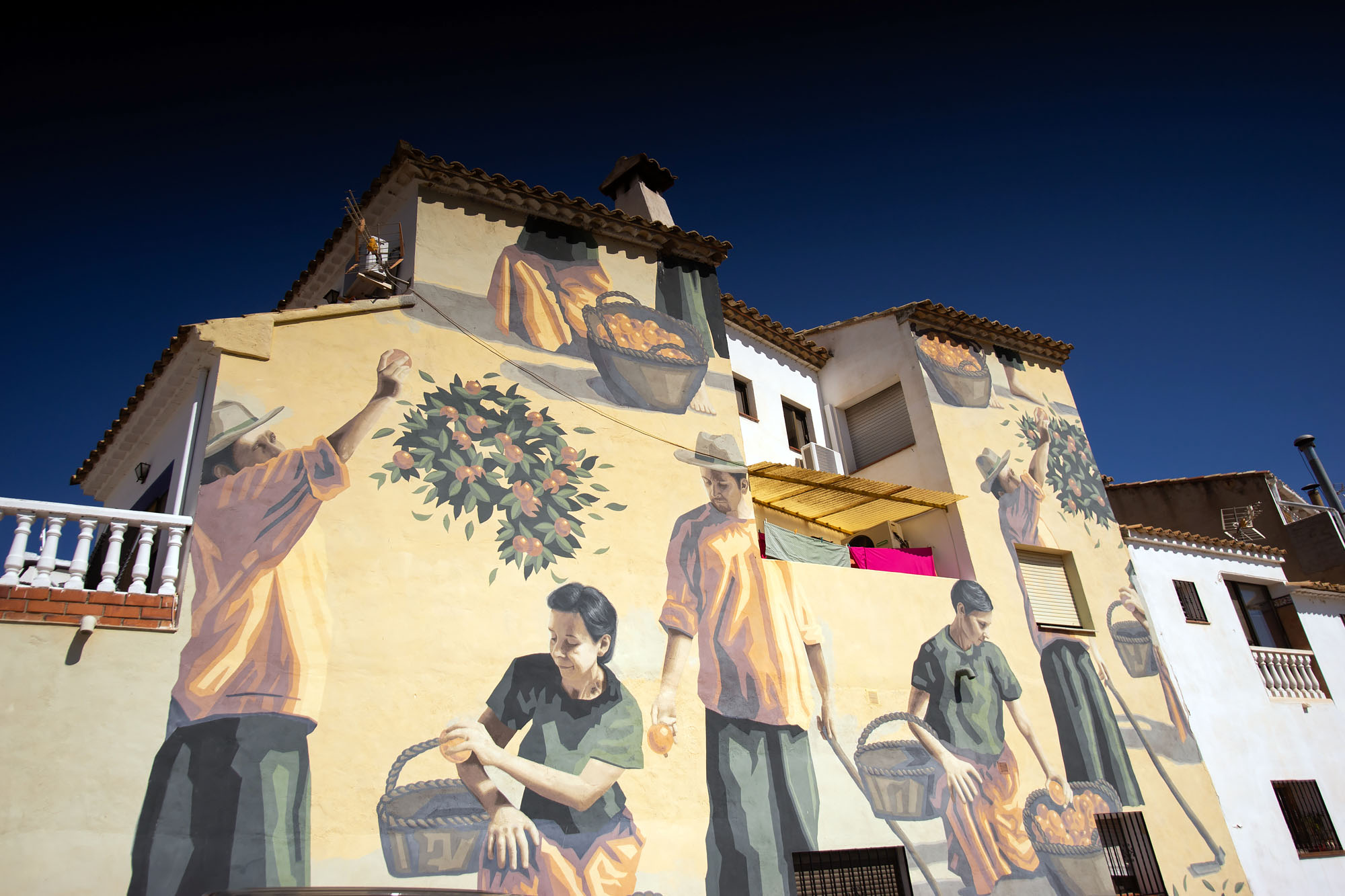 Due to the pandemic, Fanzara hasn't hosted a new edition of the MIAU for awhile, but when they do, we'll make sure to return, to see what has been added. Such a great initiative, and it has succeeded in putting the little town Fanzara on the map.
More photos of Fanzara's Street: