Making The Famous Baumkuchen At Café Rudolph – Bad König
Baumkuchen translates into Tree Cake in English, a name it's earned for one obvious reason. If you cut open either a tree trunk or a Baumkuchen, you'll see the same thing: rings. Compared to a tree, though, the Baumkuchen's rings don't equate to a single year … but more like 3 minutes. Still, you'll be surprised how much time, love and tradition goes into making one of them.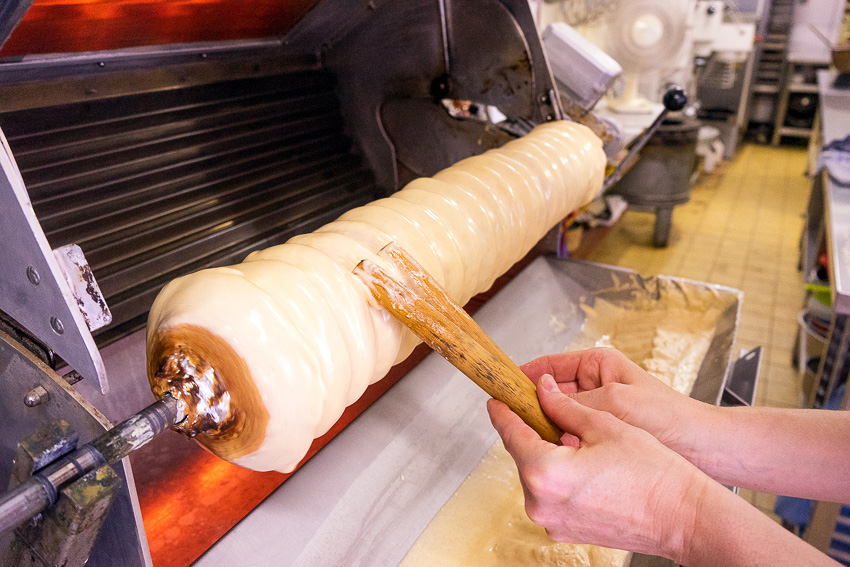 First, allow me to tell you how I ended up in Bad König to watch Baumkuchen being made. My grandmother used to live in the town, and I spent many weekends there with my family. After she passed away, we actually lived in her house for a couple years. It was a tradition of ours to visit Cafe Rudolph for Kaffee and Kuchen (coffee and cake) every Sunday. As a kid, I passed on the coffee in favor of hot chocolate with whipped cream (I can still remember the smell and the taste of it). As for the cake, Baumkuchen was one of my favorites.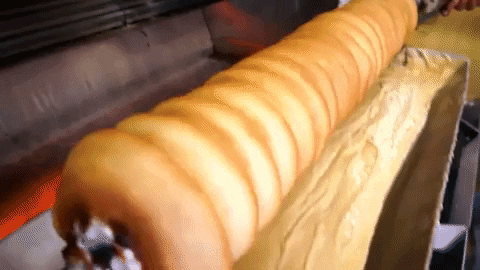 The Baumkuchen is a spongy layered cake, traditionally baked on a roller over open fire. In medieval times, this roller-method is how they would bake bread, and the cake dates from that time period as well. You could do the same thing on a baking sheet, applying and baking each individual layer in a baking sheet and a conventional oven. But of course, the traditional way can't be beat. Similar versions of this cake can be found throughout various European countries, from Norway to Hungary. Of course, the way they bake it at Cafe Rudolph in Bad König is my personal favorite, thanks to my childhood memories.
Before returning home on my most recent visit, I decided to write Kaffee Rudolph in advance, to see if they'd be interested in walking me through the process. They agreed, despite the fact that Baumkuchen is a winter-season specialty, and not usually made in the summer, due to the open flame.
So I showed up on the main street of Bad König, after having taken the train from nearby Darmstadt. I hadn't been back in over twenty years, and was bombarded by memories from my childhood. Standing in front of Cafe Rudolph, and then stepping inside, it seemed like time had stood still. I was greeted by Michaela and her husband, and we stepped into the Konditorei (bakery) where all the magic happens… and has been happening for decades. Michaela inherited the business (and recipes) from her father, and the Konditorei has been in the family for over 130 years. They're proud to only use natural ingredients, without artificial colors and flavors.
The Baumkuchen recipe is a family secret, so I can't share with your the exact measurements, but these are the basic ingredients:
Powdered Sugar
Sugar
Flour
Almond Semolina
Eggs
Rum
Lemon
Vanilla
Cinnamon
Kardamom
Butter
Once finished tree is then covered in chocolate, although given the summertime heat, we skipped this final step.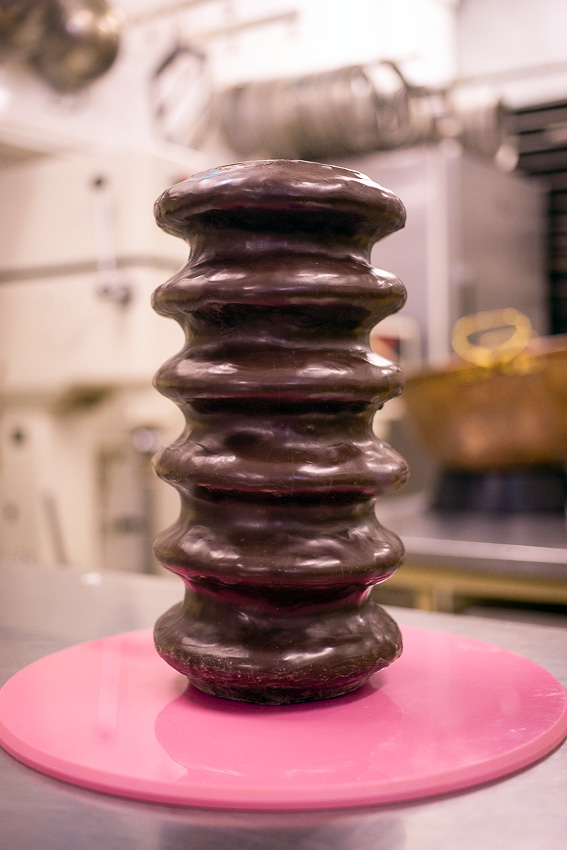 I hope you enjoy the video of the process and the photos. If you find yourself in Frankfurt, Darmstadt, Wiesbaden or Heidelberg for a few days, why not take a day-trip to Bad König, and visit Cafe Rudolph to have some Baumkuchen? The town itself is well-worth a visit, and I'll be publishing a post about it later this week.
Cafe Rudolph Baumkuchen – Official Website
More Baumkuchen Photos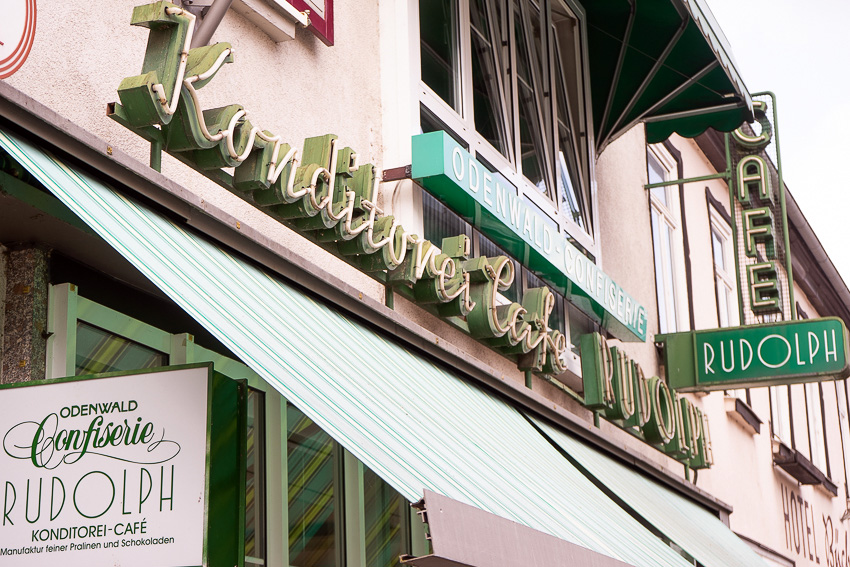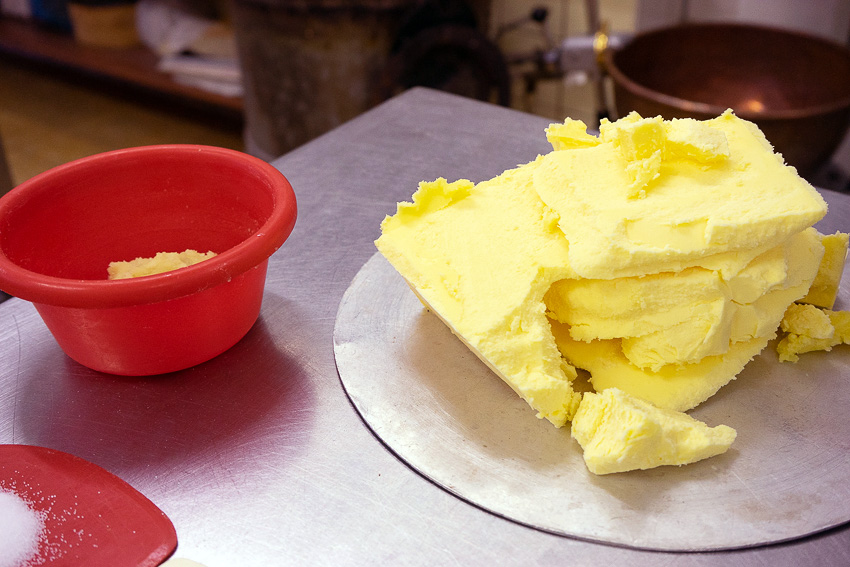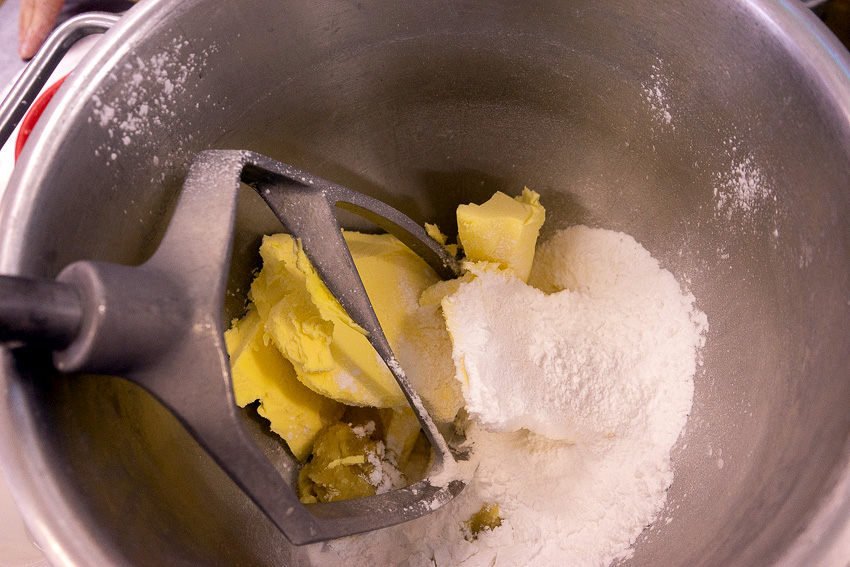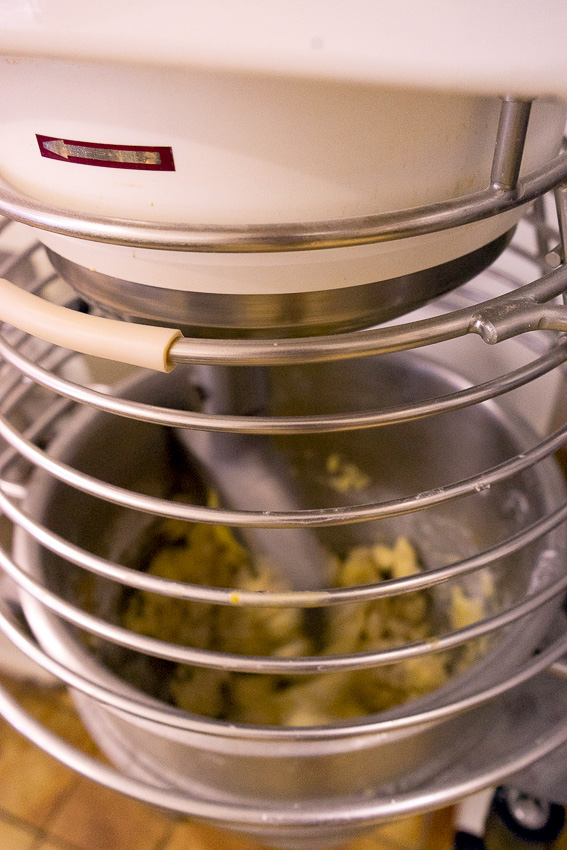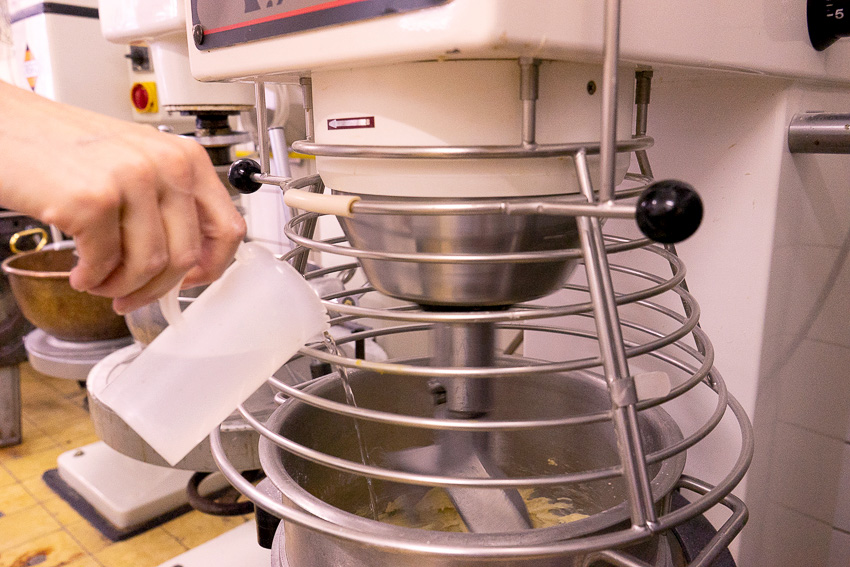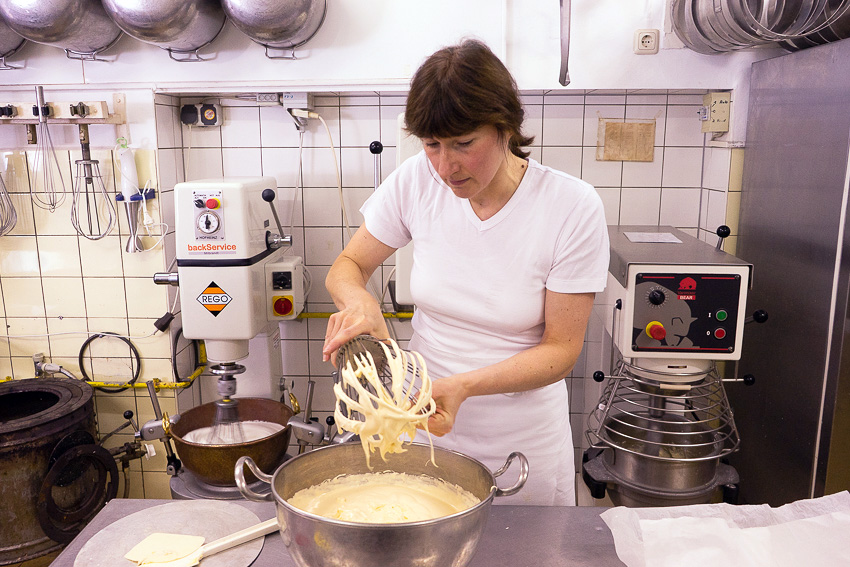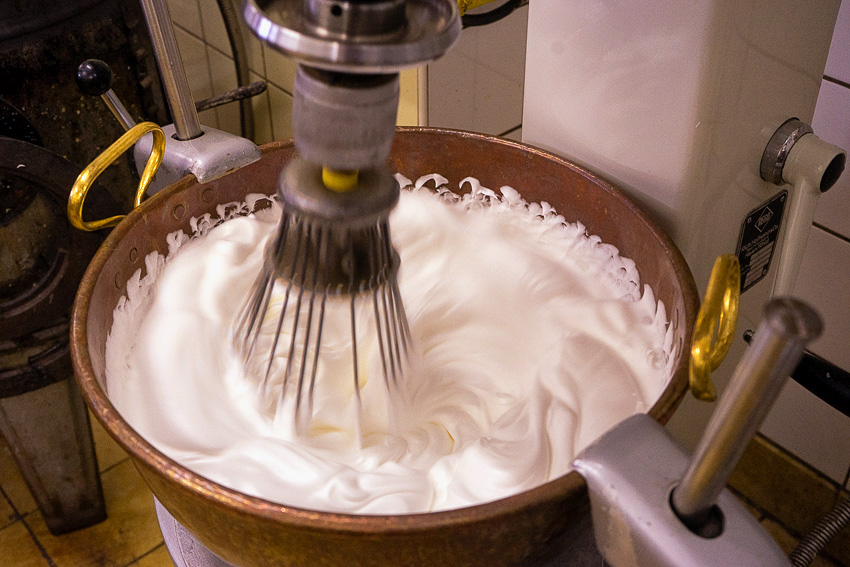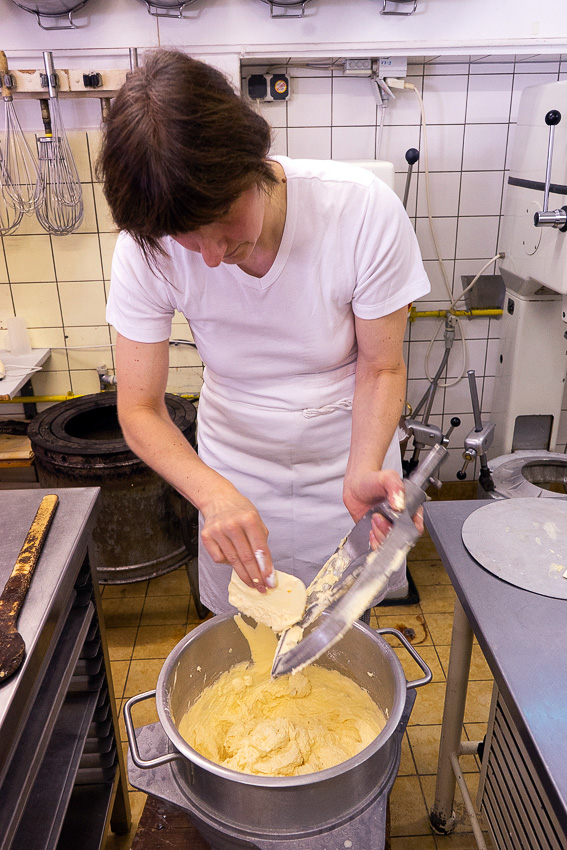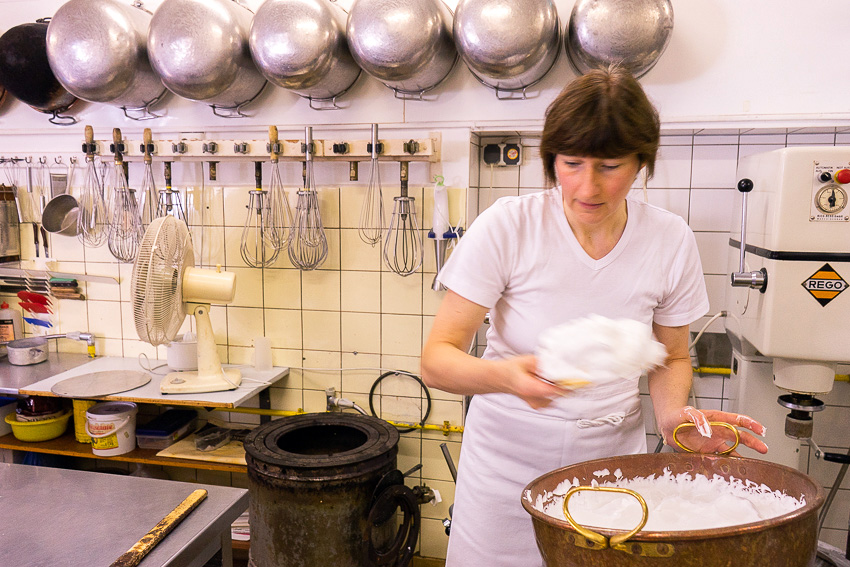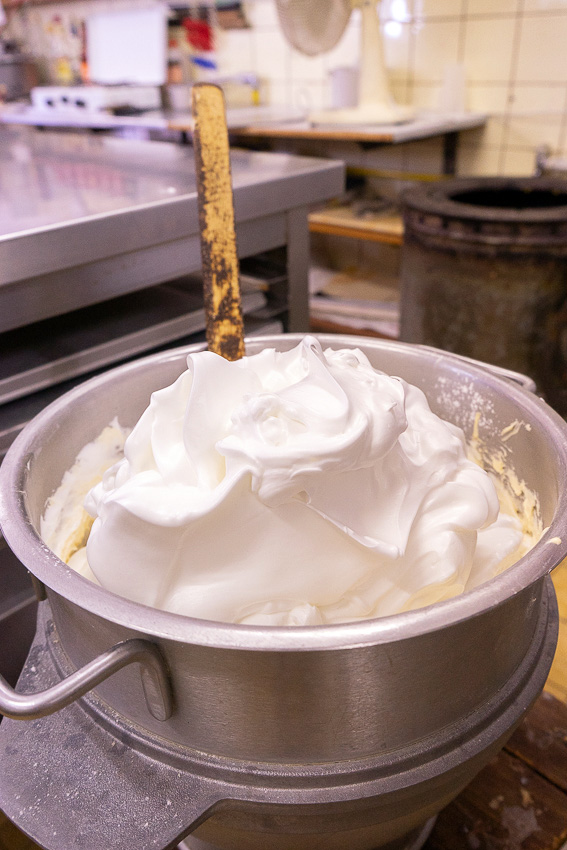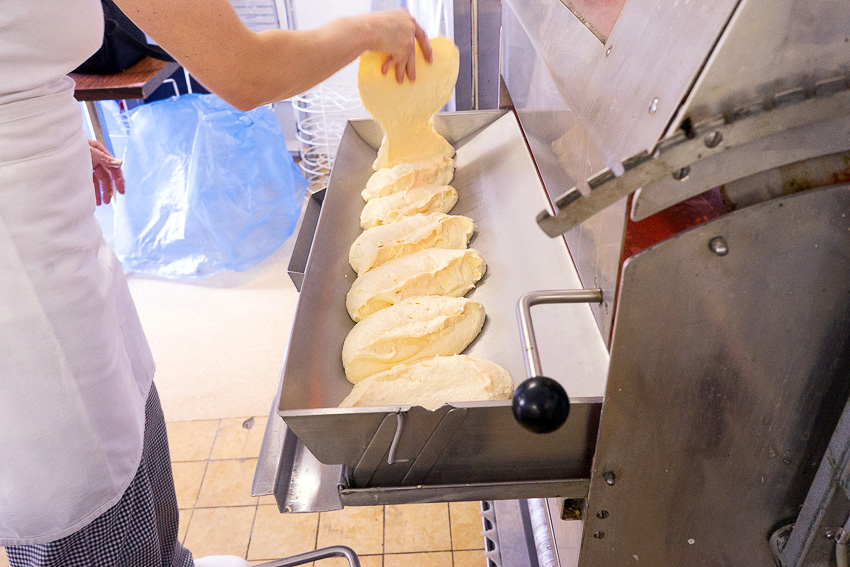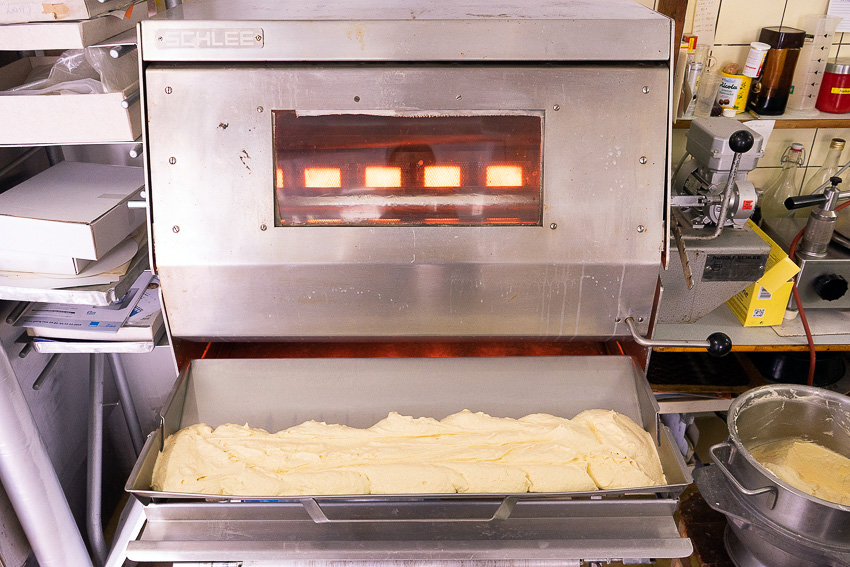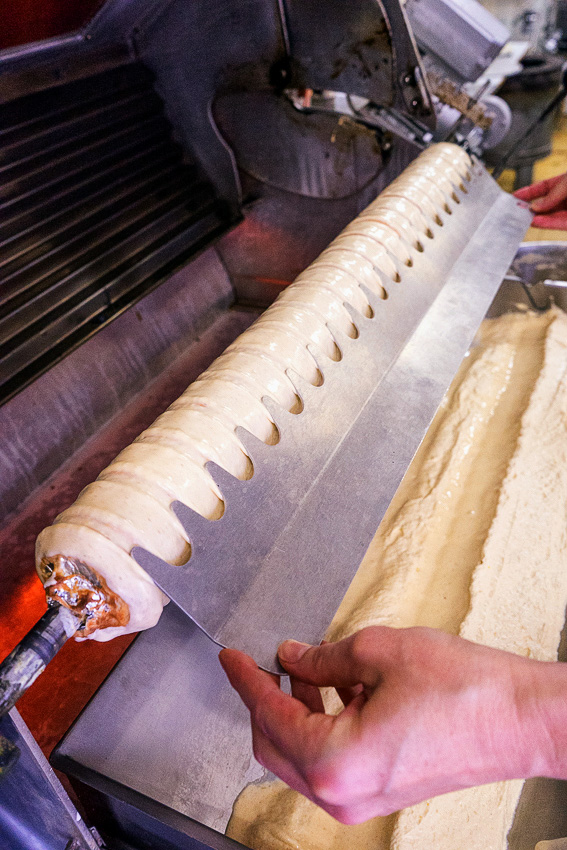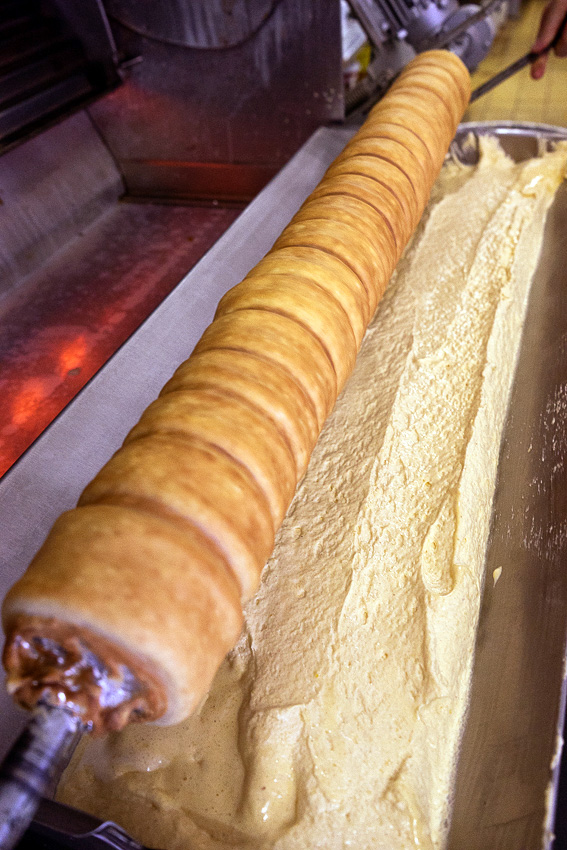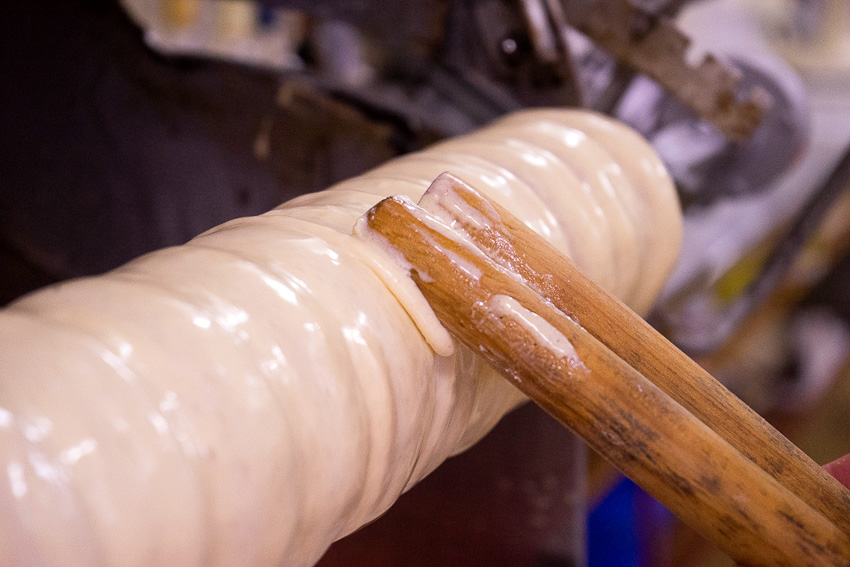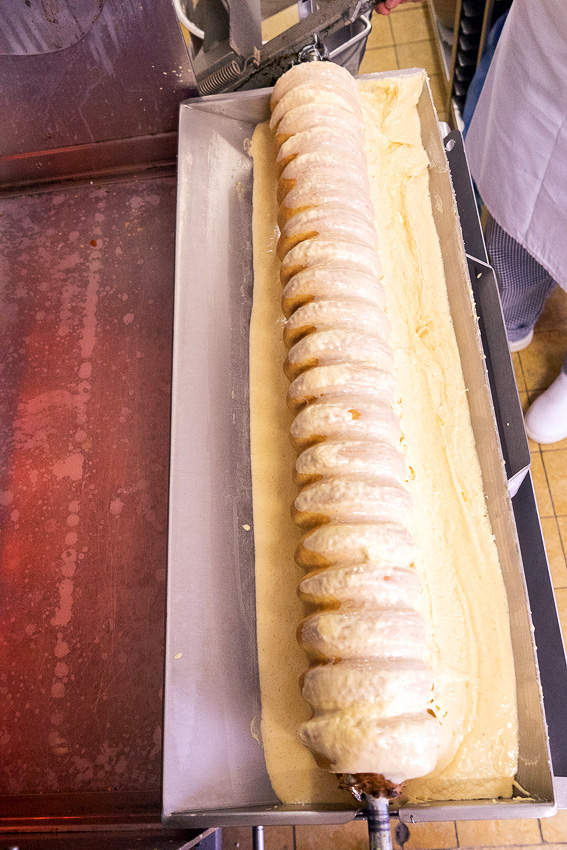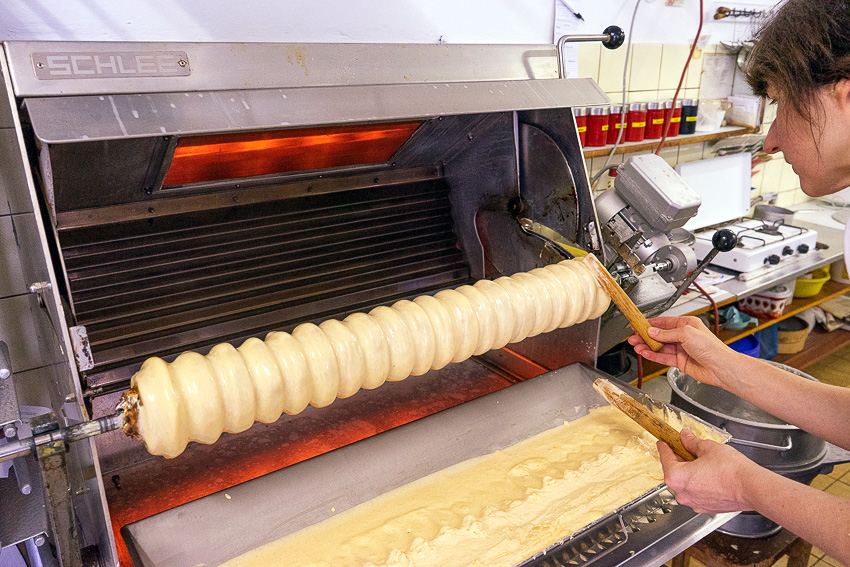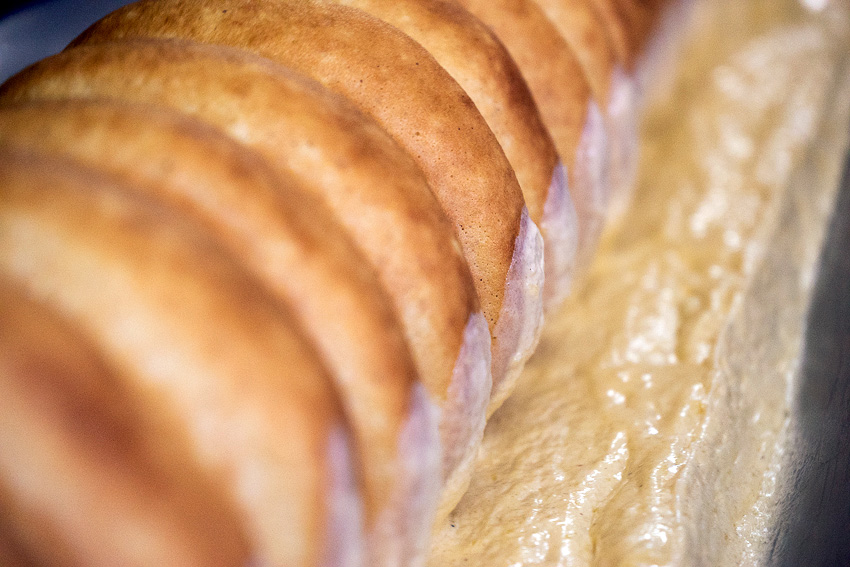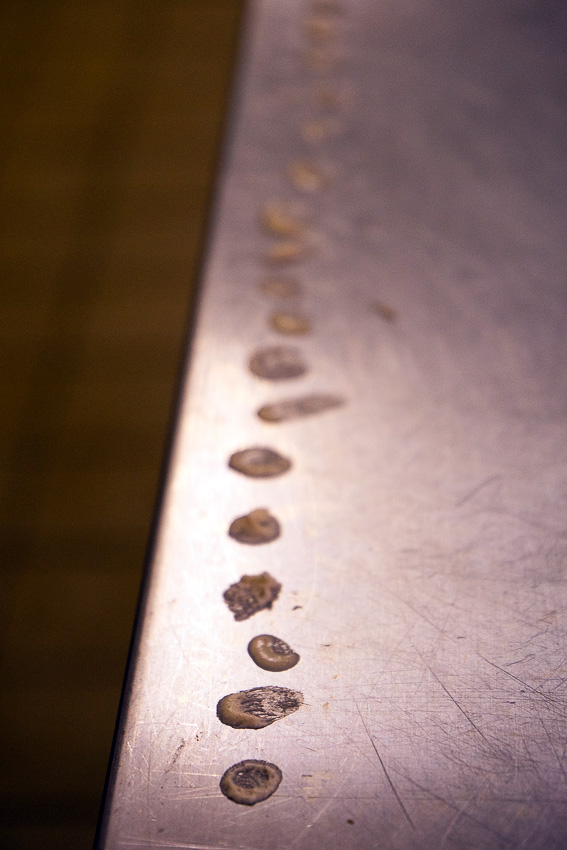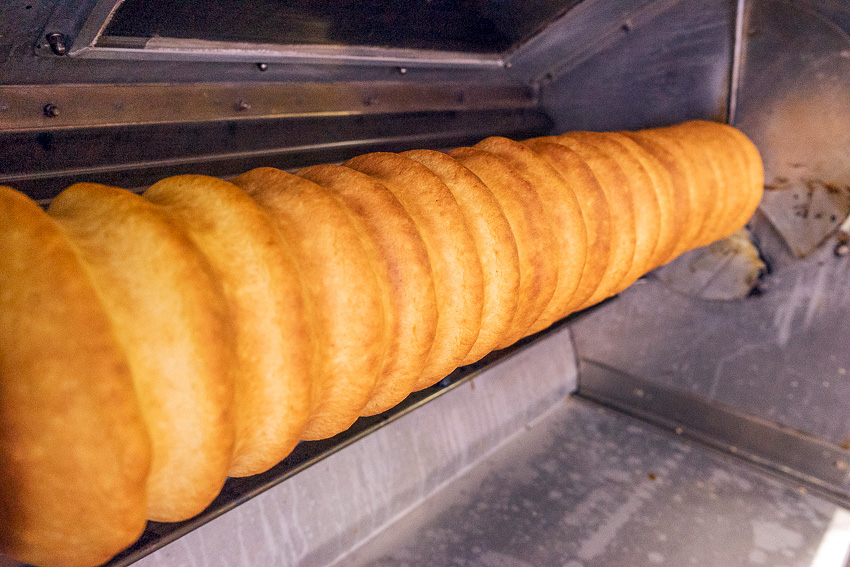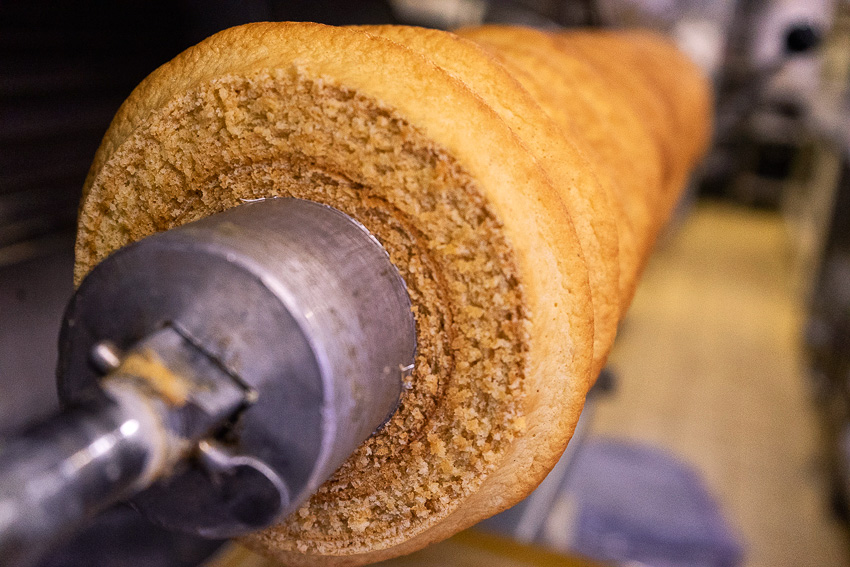 Learn more about our travel project on Steemit by clicking on the banner above and join our community on Discord