Loy Krathong In Chiang Mai – Thailand
My trip to Thailand in November was mainly to attend a conference on cryptocurrency. But luckily, this also coincided with the festival of Loy Krathong, famous for its floating lanterns. I got a taste of the festival during my stay in Bangkok, but was hoping to have a more intense experience in Chiang Mai, the northern city I'd be visiting for a few days after the conference had concluded. Here, the celebrations for Loy Krathong are even more elaborate, and I'd be there on the final day of the festival.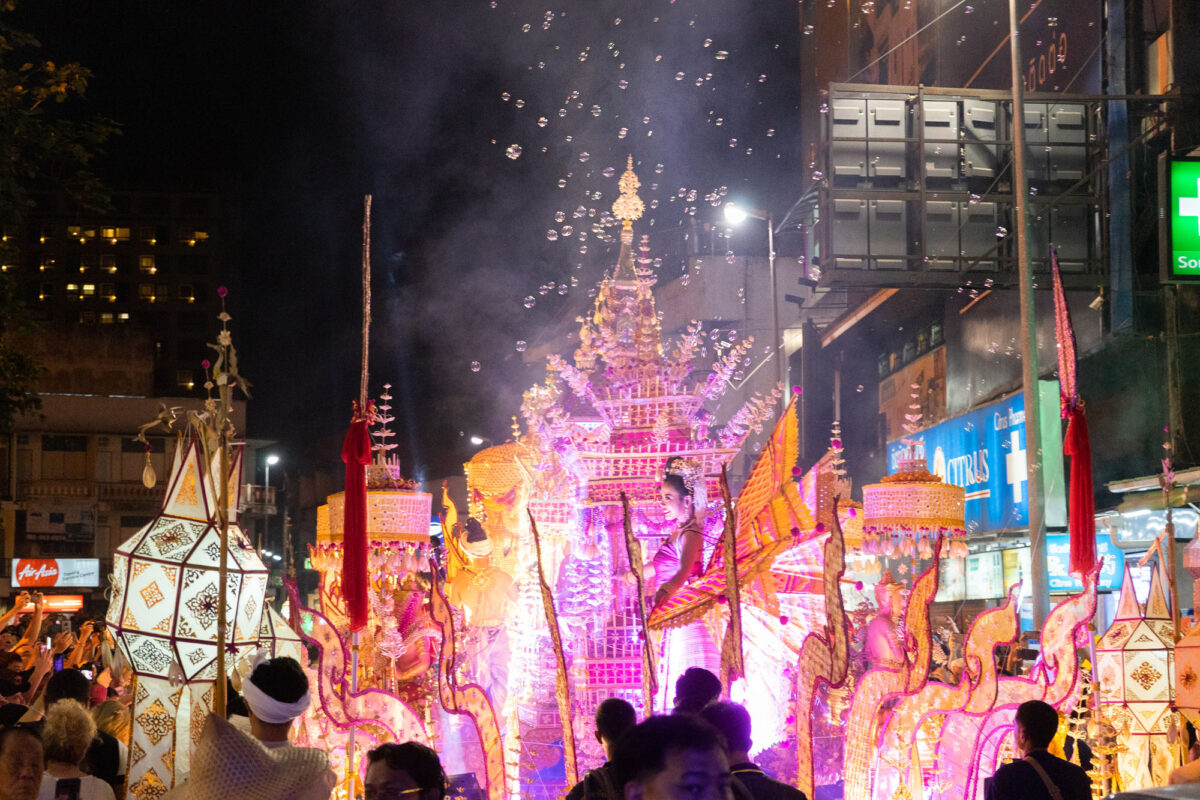 It was already early evening, when I arrived in Chiang Mai, so I didn't want to waste any time. After dropping my bags off at the hotel, I ran out into the city center, and found the streets packed with amazing floats that were designed to look like temples or dragons. Thee floats featured both people in traditional dress, and more modern innovations such as smoke machines and bubble generators.
Along with treat-filled baskets that are pushed off into the river, to thank the Goddess of Water, the Loy Krathong is also famous for the khom loi, or floating lanterns which are launched into the air. These "sky lanterns*" are a relatively recent addition to the festival, and air traffic controllers don't necessarily love them — in 2017, nearly a hundred flights in Chiang Mai had to be cancelled because of the khom loi. But what can you say? The sight of these lanterns floating off into the sky is breathtaking.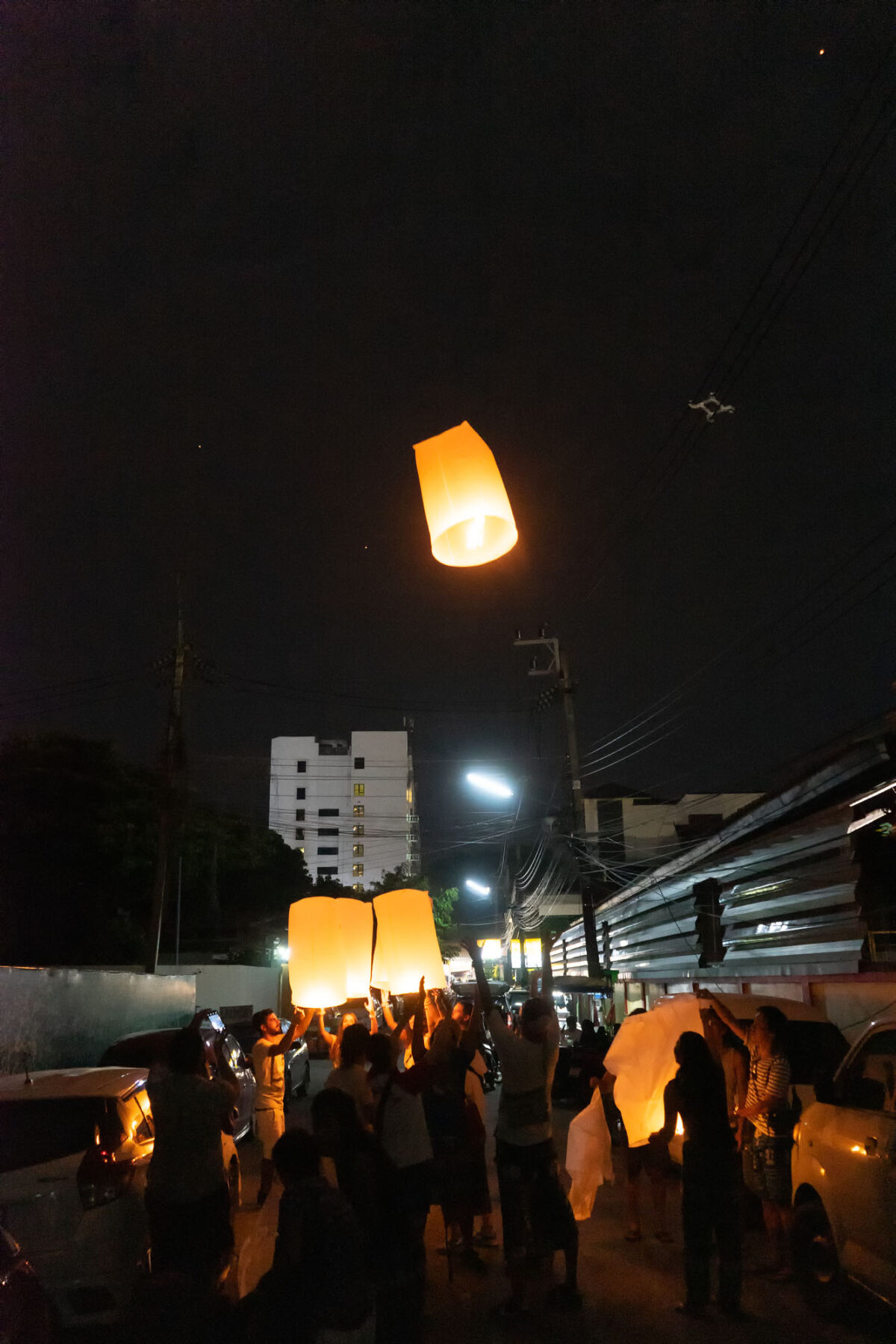 I was lucky to see even the final day of this festival in Chiang Mai, but I found myself bitter that I hadn't arrived earlier. It was such a fun event, with thousands of people milling the streets, making offerings, shooting off fireworks, and eating at the infinite array of food stands. I wandered around groups of friends laughing and drinking, as well as entire families solemnly preparing their offerings.
Before arriving, I had been apprehensive about Chiang Mai. It would be an understatement to say that the city is popular with Digital Nomads, and I was afraid it would be overrun with them. And of course there were a ton of foreigners, including some pretty obnoxious groups, but overall they weren't nearly as prominent as I'd feared.
I've become so accustomed to 91-day stays, that leaving Thailand after just a few days was extremely difficult. I hadn't even started to see the sights, or learn about the culture of the country. But I think we'll be returning at some point in the near future. Both Bangkok and Chiang Mai exceeded my expectations, and I'd love to be able to spend real time exploring them.
Loy Krathong and other Photos from Chiang Mai – Thailand