Bangkok – First Visit To Thailand
We've been to Asia multiple times during our For 91 Days adventures, spending three months in Busan, Sri Lanka, and Tokyo, and actually six months in Vietnam. But we haven't spent an extended amount of time in Thailand. That might change soon, though… because after an initial visit to Bangkok (in 2019), the country has jumped up a few spots on our list.
Bangkok is a massive city. That's obviously well-known, but I hadn't realized its scale until actually arriving. Unfortunately, I didn't have tons of time to explore, as this was more of a business trip. The conference I was attending got started on the same day I arrived from Frankfurt. But the itinerary did include a couple fun activities within the city, such as a temple visit, and a river cruise. Also, I found myself forgoing sleep, just to spend some extra time in the streets.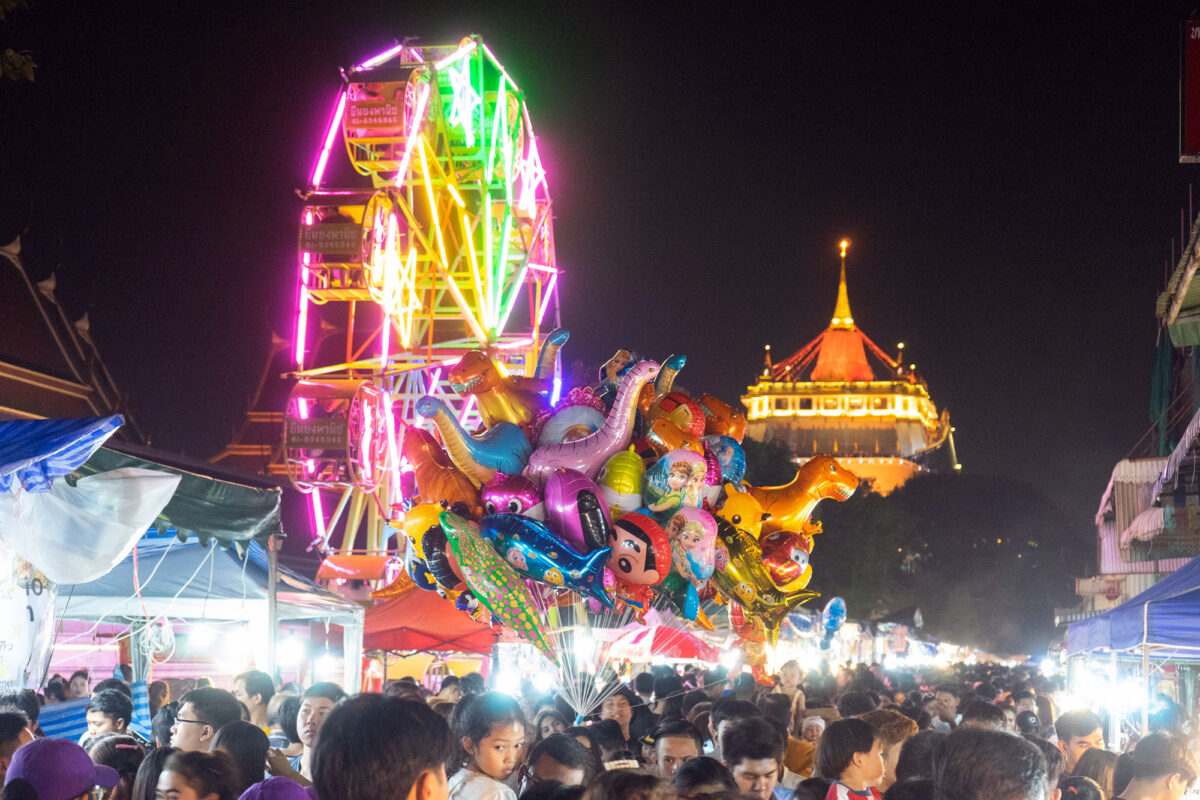 Bangkok has so much to offer
I was only in Bangkok long enough to make some initial impressions, but these were almost entirely positive. One of the coolest things is the city's relationship to water. Throughout the few days I spent there, I often hopped on the water buses, which cruise up and down the many canals, to take advantage of the amazing views and to avoid the claustrophobic street traffic. I also couldn't get enough of Bangkok's delicious street food. Just remembering some of the dishes (Tom Kha Gai, Som Tam, Kao Niew Ma Muang) makes me drool.
Bangkok is frequently described as a blend between traditional and modern ways of life, with old, humble buildings found right next to towering skyscrapers. I love this type of contrast, and naturally took loads of photos. Two more posts will be coming soon, documenting my introduction to this incredible and unique country.
More Bangkok Photos: