Bangkok Train Station – Hua Lamphong Station
Taking pictures at the Bangkok train station – After a very short visit to Chiang Mai, I found myself back in Bangkok. I arrived in the morning, and my flight back home wasn't until midnight, so I had some time to kill. Of course, I didn't mind at all — a full day to snap some photos in one of the world's craziest cities sounded just fine.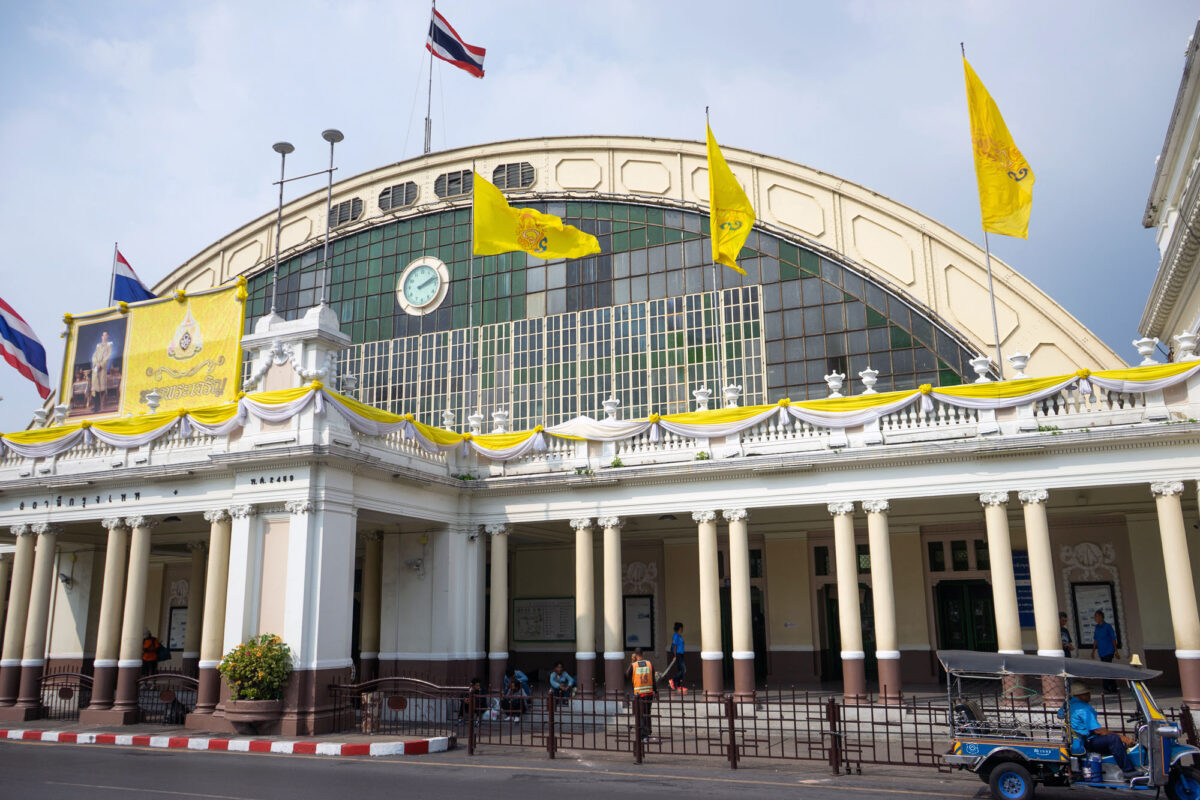 Soon to be closed Bangkok Train Station
Bangkok is way too much to experience properly in just a single day, so I had to be selective — and for that, I needed recommendations. One of the people I had met during the conference earlier in the week, @worldcapture, suggested I start the city's main train station, Hua Lamphong. This sounded perfect — I didn't want to spend the day getting lost, but wasn't too worried about locating a massive Neo-Renaissance transportation hub in the middle of the city!
When I was a kid, my family would take the sleeper train from Frankfurt to Belgrade every summer, and so being in a train station evokes strong feelings of nostalgia in me. And in the Hua Lamphong station, those feelings somehow felt stronger than normal. I wasn't actually surprised to learn that the station was modeled on Frankfurt's Hauptbahnhof! No wonder everything felt familiar … well, perhaps except for the number of orange-robed monks waiting for their trains.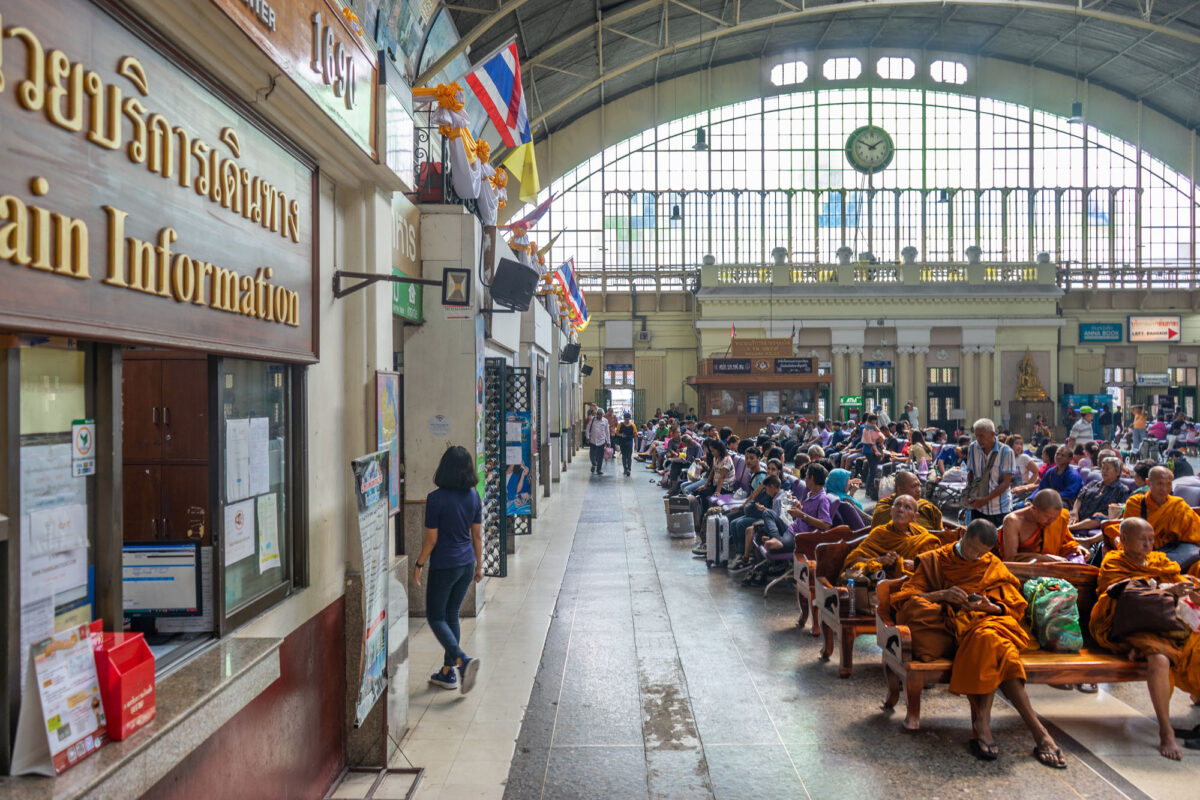 This was the perfect way to begin my day exploring Bangkok; it was fun to just witness and photograph little slices of life, in this hectic hall. I felt some temptation to hop a train for a random destination whose name I didn't recognize or even know how to pronounce, scrapping my plans entirely and possibly missing my flight home… but was able to stifle that insanity, and contented myself with just the pictures.
I was kind of saddened to learn that this station is going to be closed in 2021. But it's going to be converted into a museum, for which it should make a wonderful home.
More Photos of the Bangkok Train Station: