Two Months on Crete… and the Reason We Visit Greece Every Year
We're finally on the road again! After a long break of nearly six months, we packed our suitcases and left Valencia, to spend two months on Crete, in Greece. If you follow us on social media, you might have noticed that Greece is an annual destination for us. And there's a reason for that.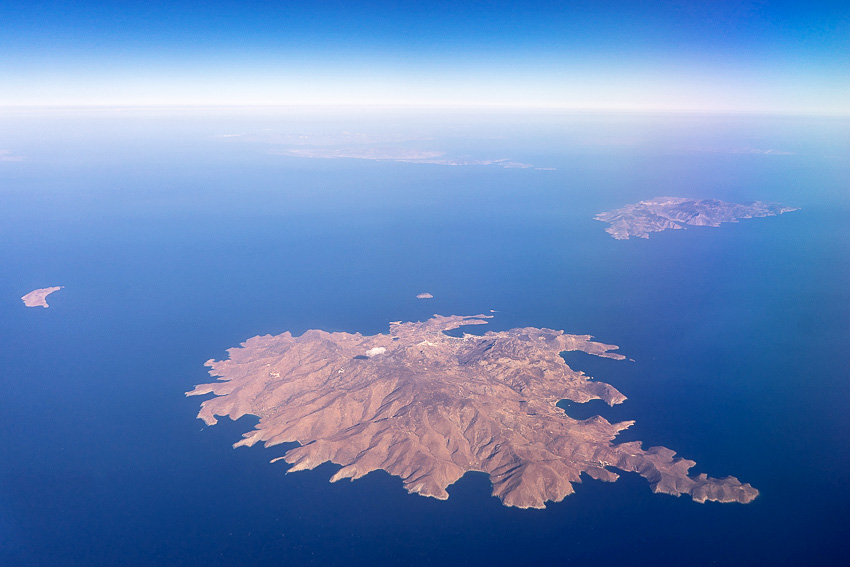 As all frequent travelers know, flying can be a nightmare. But a few years ago, we learned about a great way to achieve Gold Star status with Star Alliance. Aegean Airlines, one of the members of the alliance, only required 12,000 miles per year, along with four flights on Aegean or Olympic Air. The requirements have been raised since then, but they're still easier to meet than other Star Alliance members.
The perks of Gold Star status are plentiful. We get four business class upgrade vouchers on Aegean flights, bonus miles for flying with them, access to business lounges around the world, and an extra piece of checked luggage. This last one is especially vital for us; staying 91 days in each destination means that we need more stuff than the average vacationer, and we take full advantage. Also, thanks to the elevated status, there's a good chance we'll get bumped up to Business Class — our most memorable surprise upgrade was on our flight from Istanbul to Ho Chi Minh City. This was a very long haul, made much more pleasurable by the fully-extendable beds and dedicated cooks.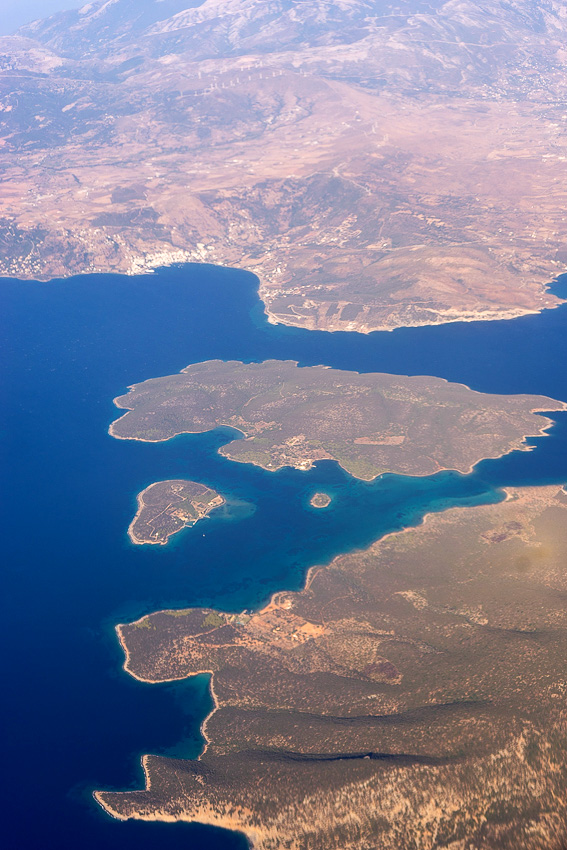 Also, Gold Status is invaluable when you find yourself needing help. I'm sure you're familiar with the cantankerous nature of most airline agents, who often treat helping customers as a chore, and seem programmed to respond "no" to every request. This isn't the case if you can talk to an agent in the business lounge — they simply treat you nicer, and actually make an effort to help wherever possible. The difference is night and day. Also, you have faster access to most everything: check-in lanes, boarding queues, and often even security lines.
If they ever decide to revoke our status, the Gold cards will have to be pried out of our cold, dead hands!
So, the requirement to take four flights with Aegean Air is the reason that, once per year, we fly to Greece. And believe me, it's not exactly a task we have any problem with. There are so many amazing destinations in this country, I doubt we'll ever tire of visiting.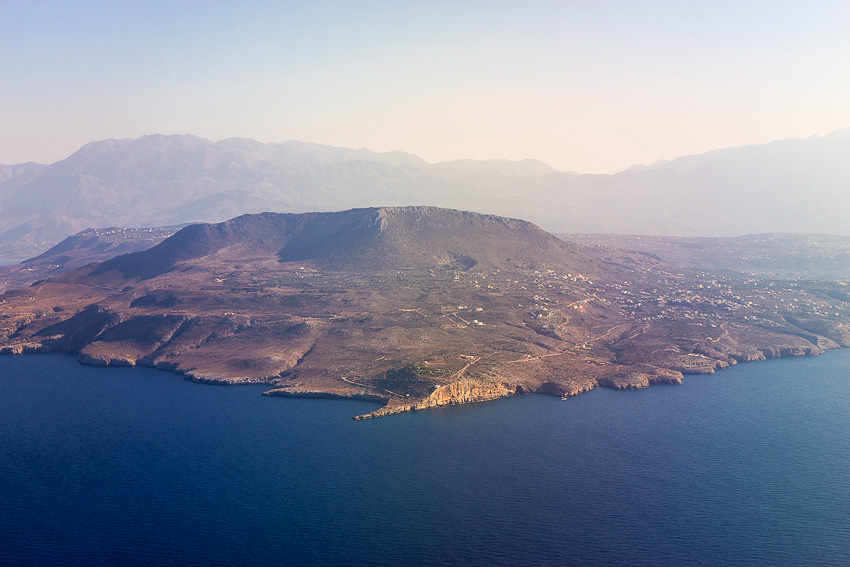 But this year, our Greek visit will be a bit different. Normally, we're in pure "work-cation" mode, not creating any content, but catching up on things we let slip during our previous For 91 Days journey. But this time, due to some changes in how we'll be traveling, we'll also be posting some content about our time here. And we're staying for twice the time we normally do. For the next two months, we'll be on Crete, in and around Chania for two full months. (Why not 91 days? Well… "life". We've got a series of engagements at the end of October that we can't miss!)
For our first month on Crete, we've rented a small house in the center of Chania's old town, just a couple minutes away from the famous Venetian Harbor, surrounded by taverns, coffee shops and street cats. (The cats are well-deserving of their own post, by the way, so stay tuned for that!) For the second month we'll be living in a village not far from Chania, which will be much more quiet and relaxing. We'll have a full house, with a garden, outdoor seating, a grill, and even a traditional stone oven, in which I plan on attempting to bake bread and pizza!
Make sure to hit our "Follow" button, because in the upcoming weeks, we'll be writing a lot about Chania, the mountain towns which surround it, Greek cuisine, and of course the many beautiful beaches of Crete.
Have you ever been here? If so, do you have some tips for us? We'd love to get some insider knowledge on what we absolutely can't miss, especially in and around Chania.
More Photos Of Our Flight To Crete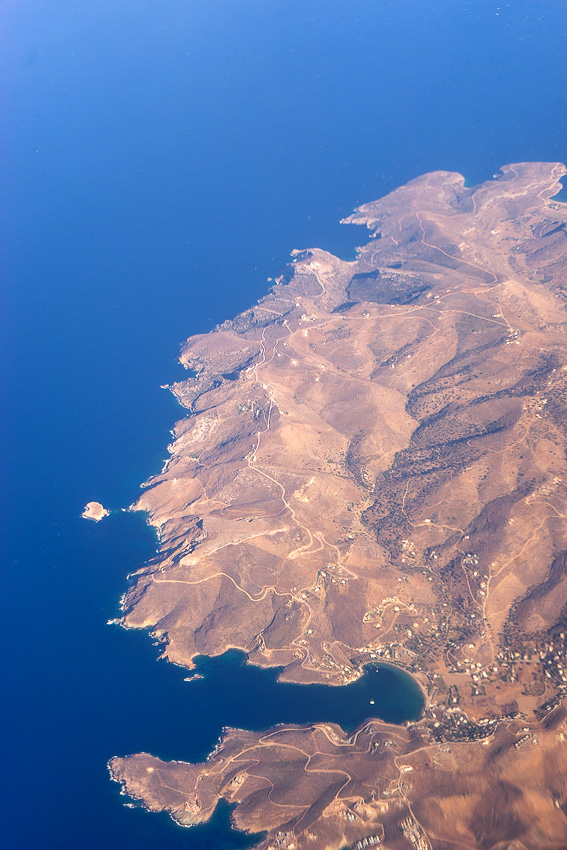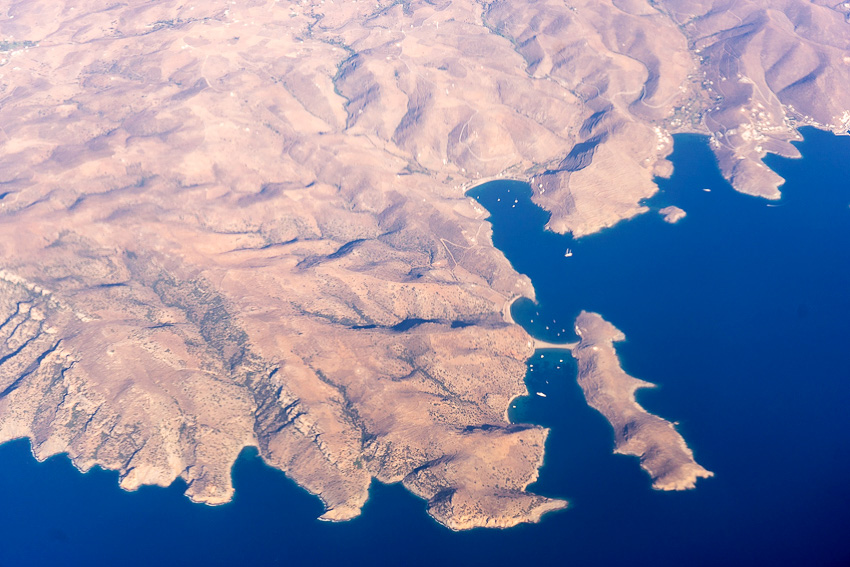 Learn more about our travel project on Steemit by clicking on the banner above and join our community on Discord