A Long Weekend in Benimantell and Guadalest, Alicante
Finally visiting Benimantell and Guadalest – It's hard to believe that we had lived for twelve years in the Valencian Community, without ever having explored the mountain range behind Benidorm, in the province of Alicante. A beautiful area with cooler temperatures than near the coast, this makes for a perfect nature retreat for all the sun-baked vacationers in the city. The picturesque town of Guadelest draws most of the visitors, but we chose to stay in nearby Benimantell for a long weekend over the summer.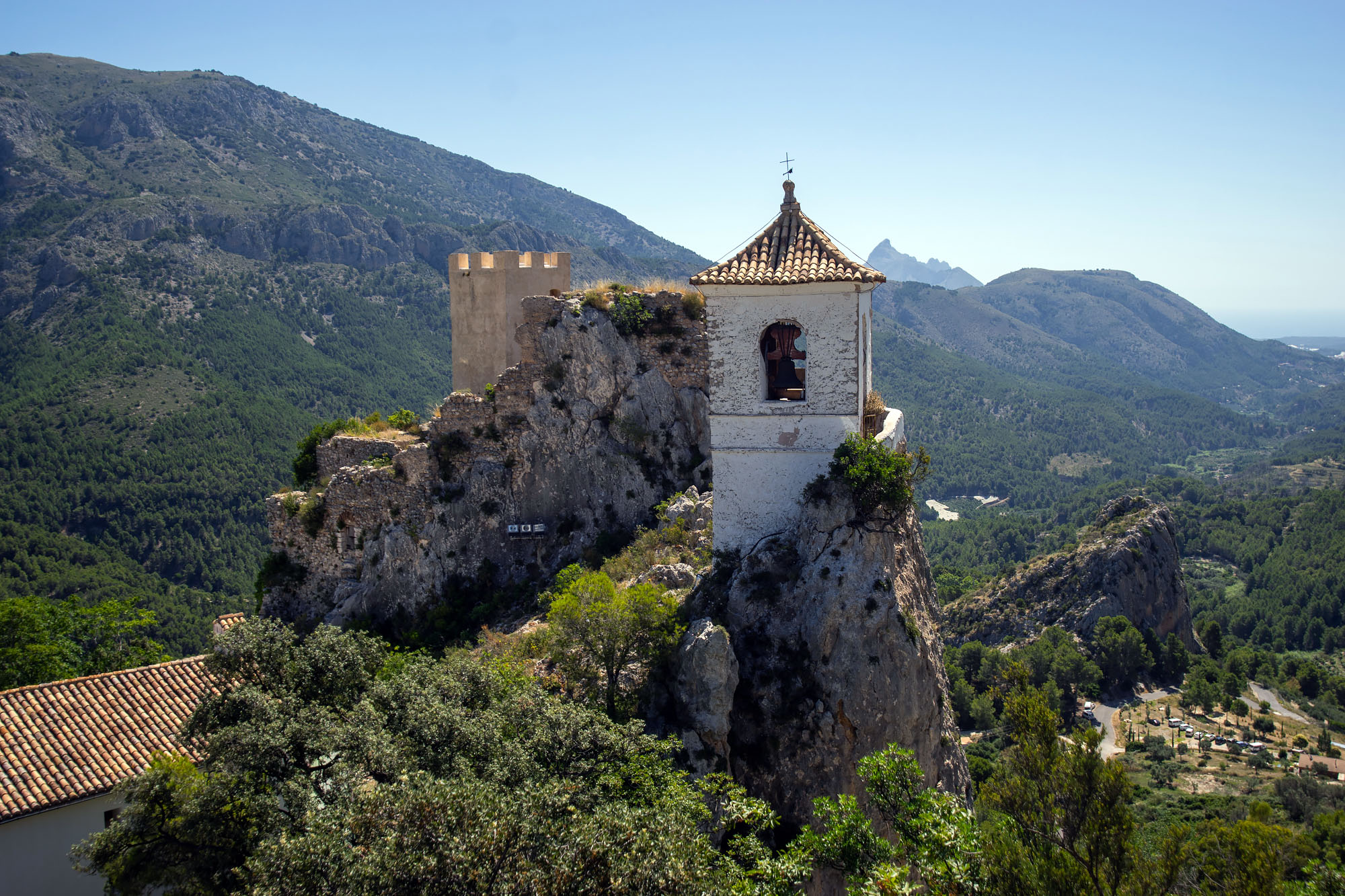 Benimantell, perfect little town in Alicante
We checked into our small vacation rental in the middle of Benimantell, and immediately knew we'd picked our place wisely — it had the two things we were looking for: peacefulness and gorgeous views. The Guadalest Reservoir was visible from our terrace, with its unbelievably blue water demanding (and receiving) our attention and admiration. We also enjoyed views of the surrounding hills and forests, where we spotted a strange set of buildings sticking out of the landscape like a sore thumb. Turns out, it was the Vivood Landscape Hotel — a fabulously expensive resort in the middle of nowhere, where wealthy guests stay in private, modern bungalows, each with its own pool. Sigh, perhaps someday we'll be able to afford that!
But for this trip we were perfectly content with our little ático. After our short drive from Altea, where we were spending the week, we went straight out for lunch, and discovered that nature isn't the only thing Benimantell has going for it. Our first meal was at Restaurante Casa Paco, a rustic restaurant with excellent local cuisine, and the next day we'd go to Venta la Montaña — a little fancier, but worth every cent. We didn't feel too bad about eating like pigs during this weekend, because we also had plans which would help us burn every single calorie.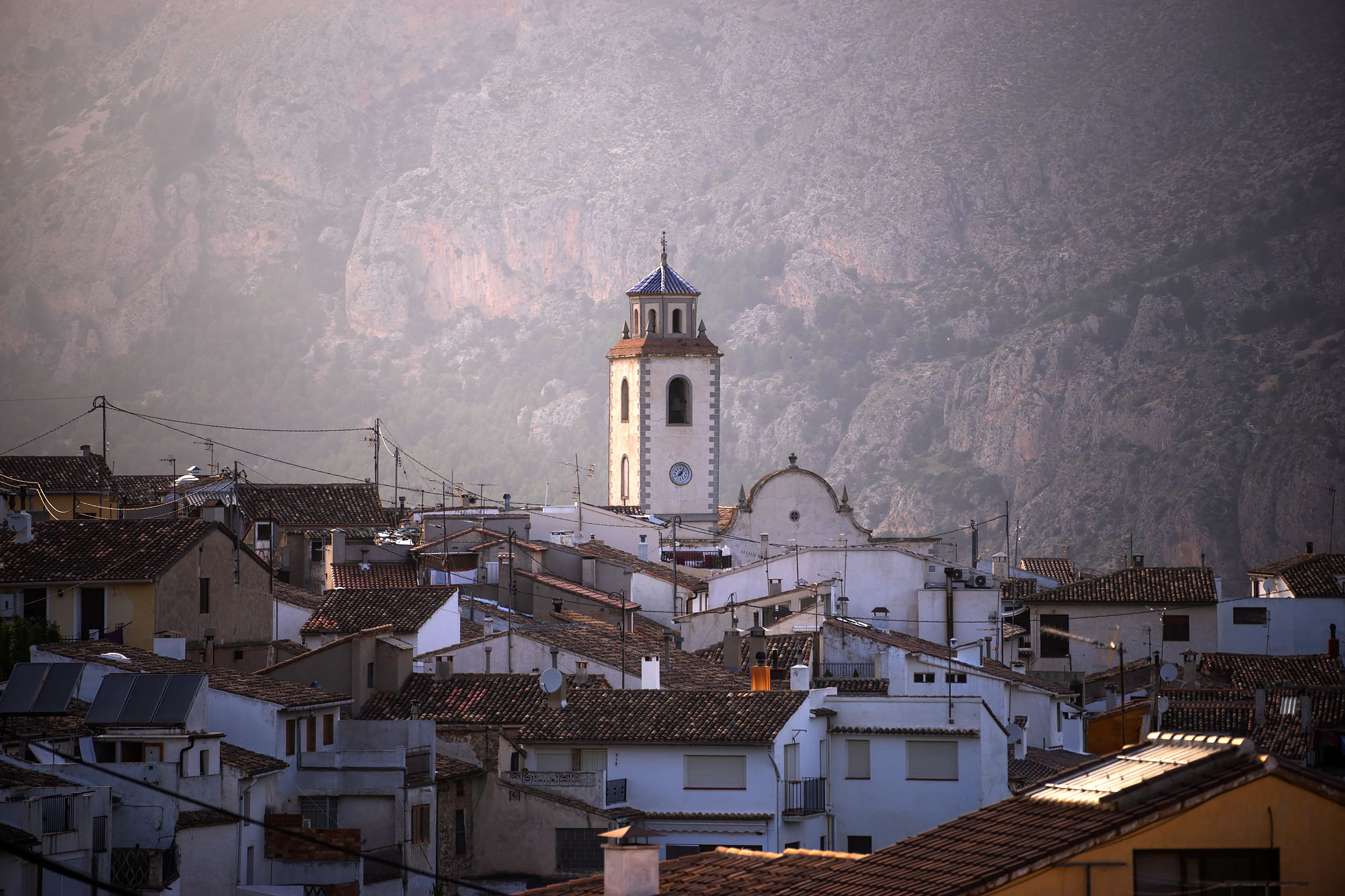 A hiking path led from the house in which we were staying, down to the reservoir. While descending, we had excellent views over the valley, and could also see the small town of Beniardà across the hills. It looked cute, but we wouldn't have time to visit, as our weekend was pretty packed already. We continued along the path, passing through pine forests and fields of olive trees, until reaching the artificial lake.
We considered walking around the reservoir, or even stripping down and hopping in the water — which is an otherworldly shade of blue — but decided to stick with the original plan, which was to reach the Castle of Guadalest, perched atop a hill in the near distance. The hike from the lake to the castle was uphill all the way, and seriously wore us out, but the vision of the gorgeous medieval town coming ever closer, kept us going…