Making Traditional Chairs in Chania, Crete
Even if you've never been to Greece, chances are you know these kinds of woven chairs, because they're found in Greek restaurants around the world. We love seeing traditional crafts being made… but we never expected to open our front door and see a guy weaving a chair, directly across from us!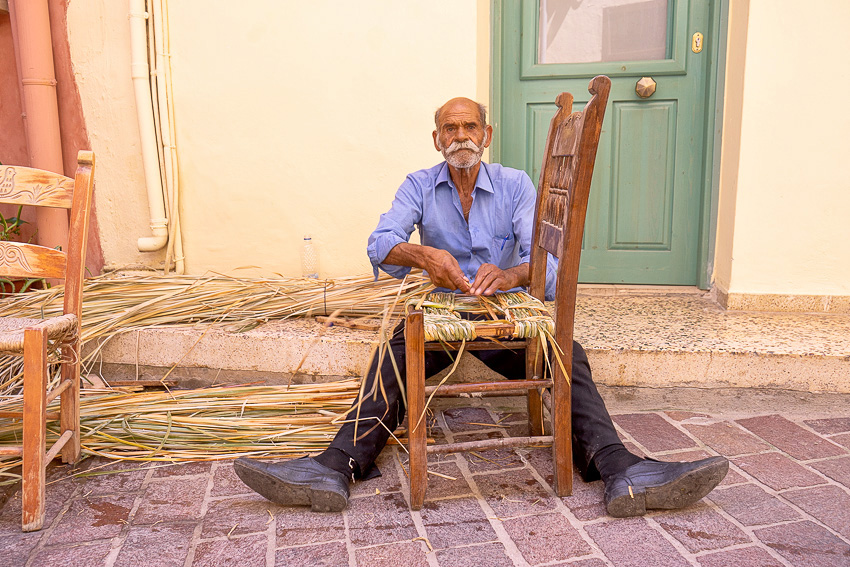 I was sitting in the kitchen of our Chania apartment, working with the door open. Although I was absorbed in my work, I could feel a strange shift in the energy around me. I eventually turned and saw, just a few feet from our door, a little old Greek man installed on the street, weaving together a chair with practiced fury. I have no idea how long he'd been there, but I enjoyed the idea of him working in such a traditional fashion, and me working digitally, just meters apart.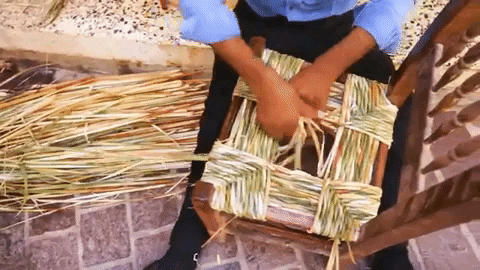 Naturally, I grabbed my camera and asked if I could take some pictures and videos. He agreed, proving to be a cool and calm character. The frame of the chair was already constructed, and he was working on weaving what I think was reed, to create the seat. When freshly woven, it looks green and brown, but once the reed dries it gets much lighter and takes on its typical tan color. The greatest thing is, should your Greek chair break, there's no reason to throw it out: just call up this chair dude and he'll come fix it right up!
From now on, whenever I'm in a Greek restaurant and sit down in one of these chairs, I'm going to remember this cool old Greek guy, in Chania.
–Book Your Hotel For Chania Here
More Photos And A Video Of The Chair Maker In Chania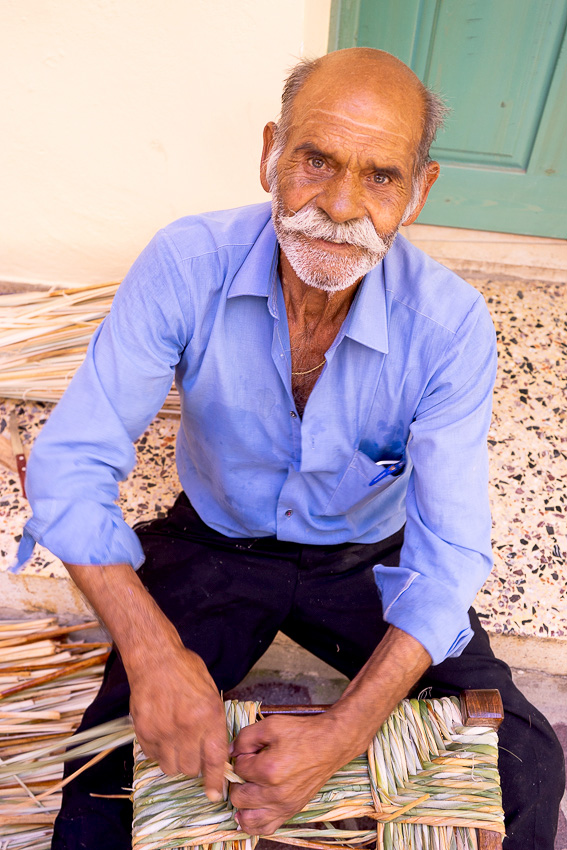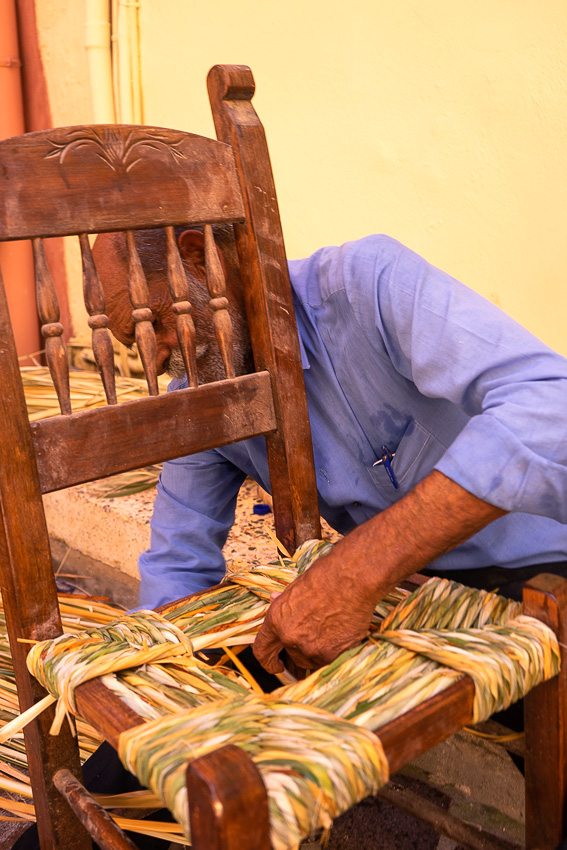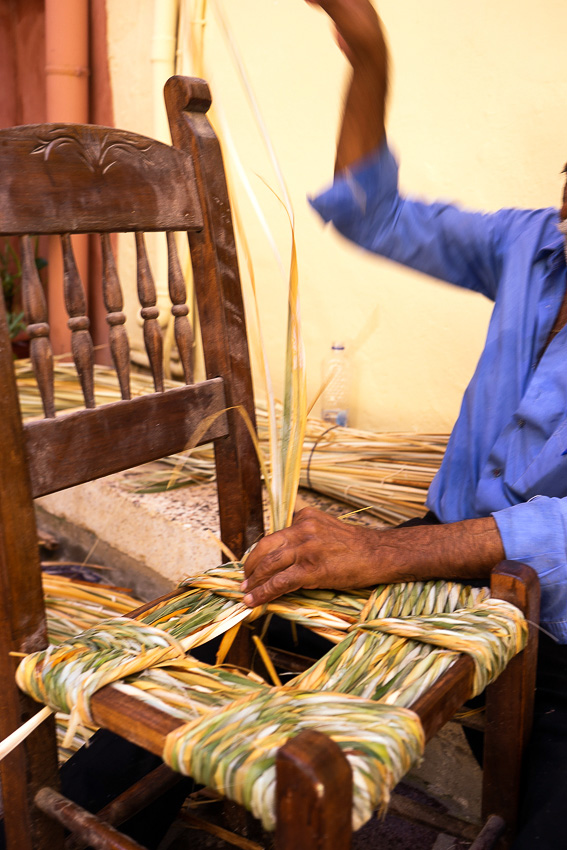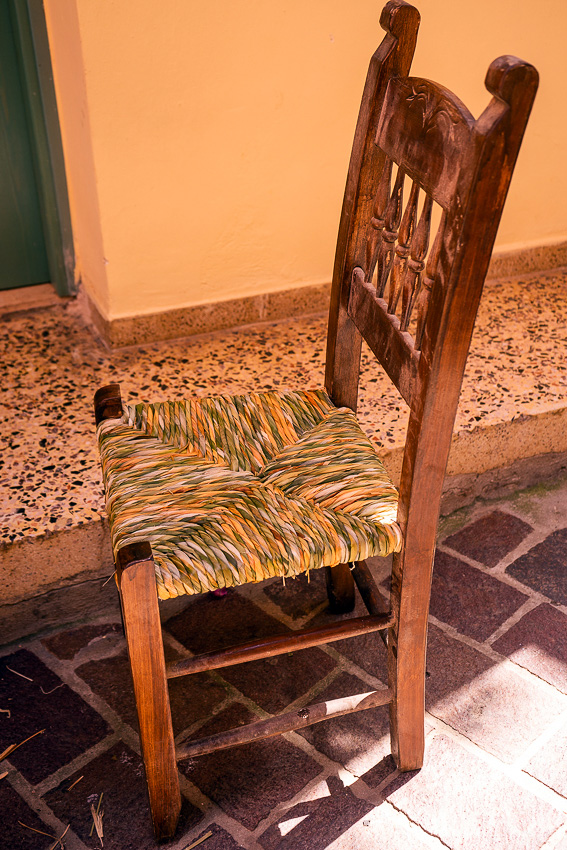 Learn more about our travel project on Steemit by clicking on the banner above and join our community on Discord