I need to warn you right off the bat: this post is going to make your mouth water, so get a hand towel ready. After reading this article, you'll be a drooling, ravenous monster, trolling around your house, screaming for "Bougatsa". If you have children, you'll scare them, and your spouse might call the cops. So… you've been warned.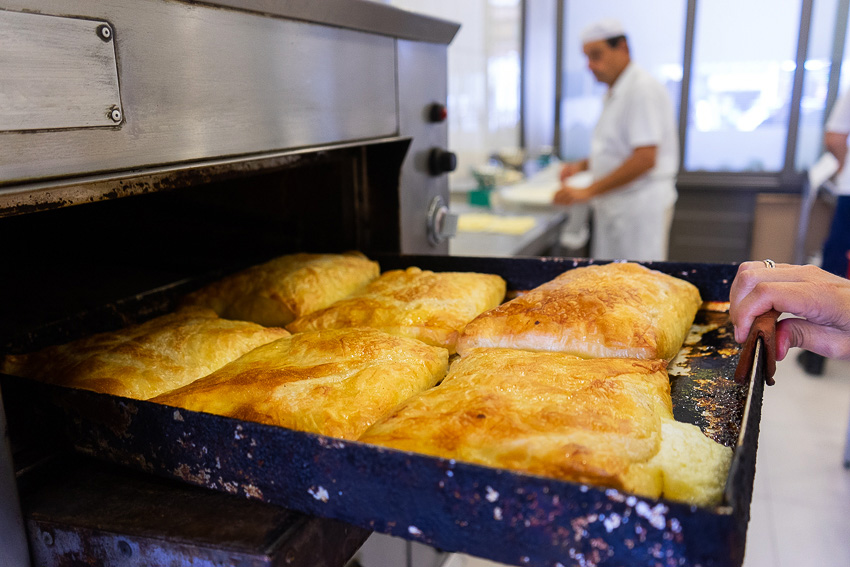 Bougatsa is a popular pastry on Crete. Baked phyllo dough, stuffed with semolina custard and sprinkled with powdered sugar or cinnamon (or both), it's usually eaten as a breakfast dish. For that reason, traditional bougatsa shops are only open until about noon. We stopped by the oldest such shop, called Bougatsa Iordanis, in Chania, and asked if we could show up early one morning to see how the pastry is made.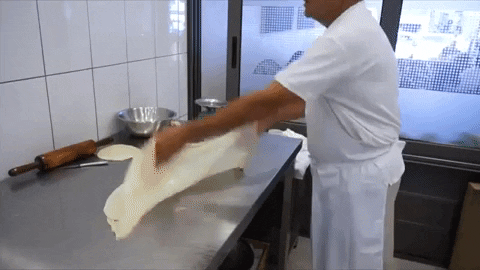 It was early when we entered the bakery, but there were already a bunch of hungry Greeks devouring their golden, crusty pockets of happiness, and enjoying their morning coffee. Once inside, we were greeted by the owner and two bakers who were hard at work. The buttery aroma of the shop set my brain to scheming a way snatch a Bougatsa before starting to photograph. But I pulled myself together, and got to work.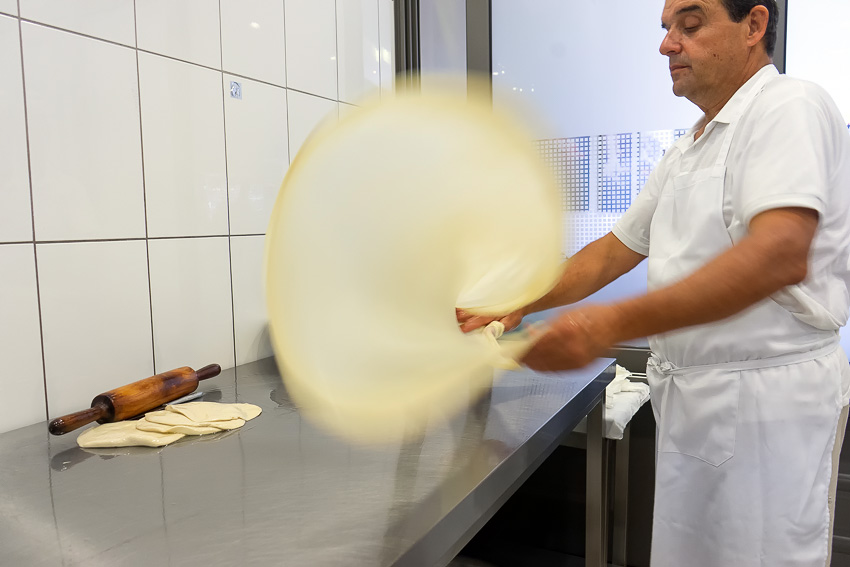 The dough and custard had already been prepared, so the bakers started with oiling the surface of a metal table, so that the dough doesn't stick. Then, they carefully flatten the dough, stretching it out and even tossing it over their heads, to make it paper-thin. Next, they work in the custard, folding layer after layer of the thin phyllo dough around it. Once the tray is packed with these little pockets, it goes straight into the oven, and is removed once the treats are golden brown and sizzling hot.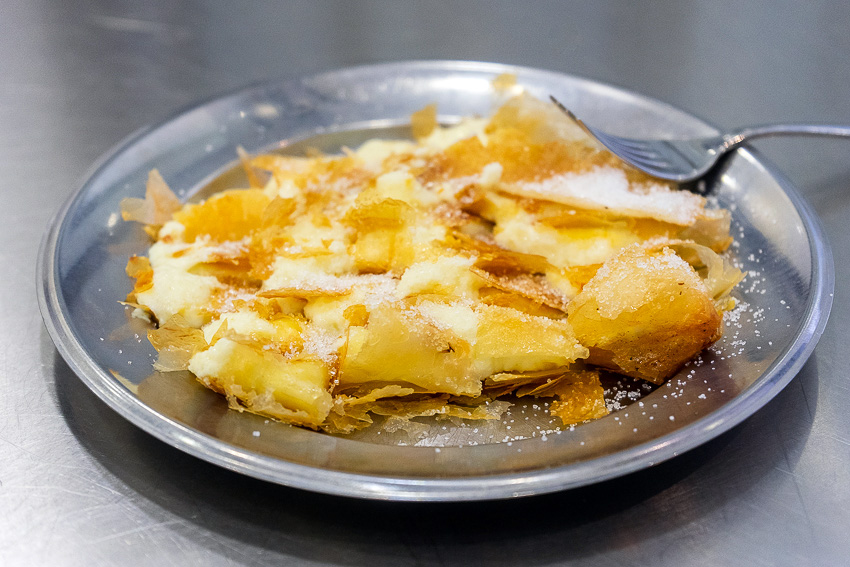 If you're in Chania, we highly recommend you go straight to Bougatsa Iordanis… not that we tried all the competition, but this place is a true classic. And since the bakery is directly behind the pastry shop, you might be able to take a peek inside. This was one of the culinary highlights of our time in Chania, and we returned somewhat frequently to tank up on sugar and joy.
More Photos And A Video Of the Bougatsa Bakery In Chania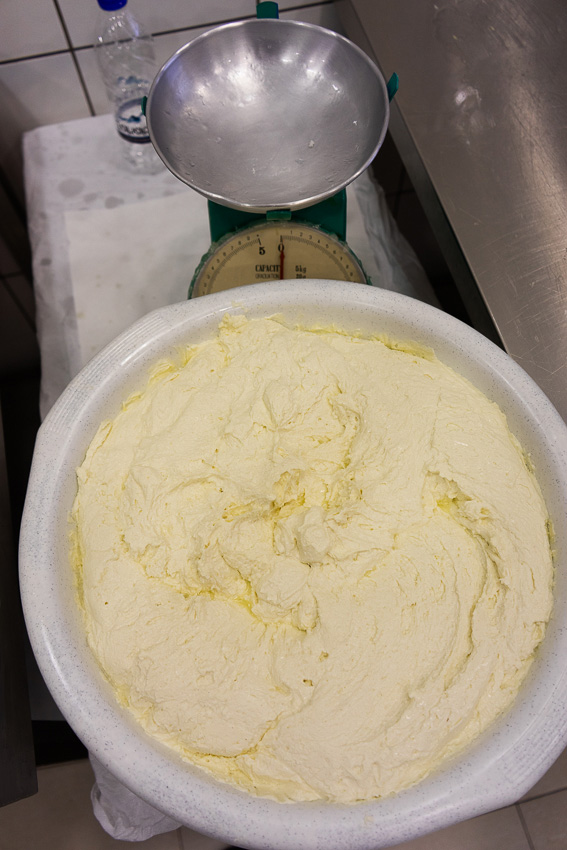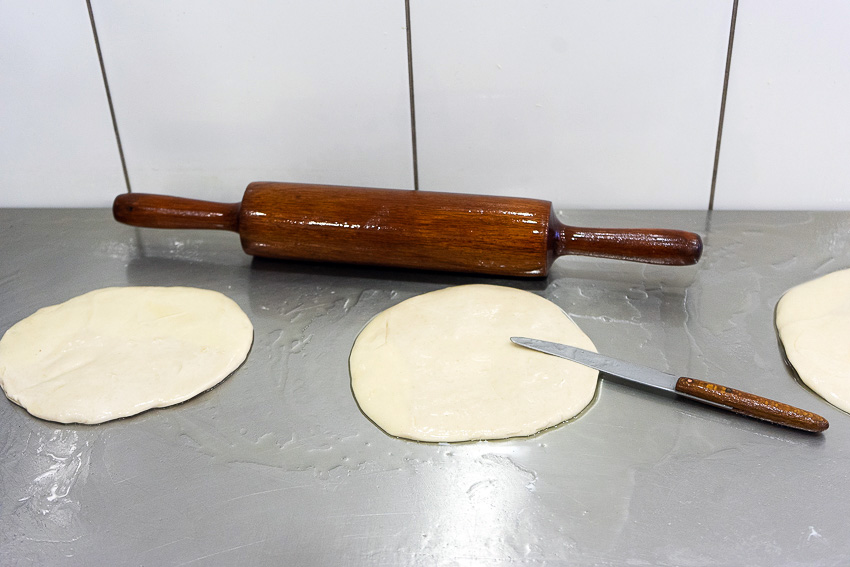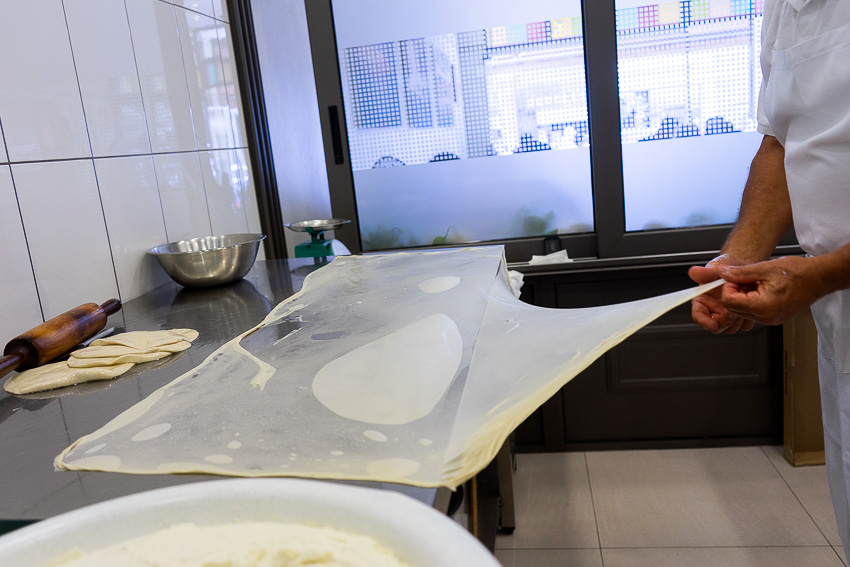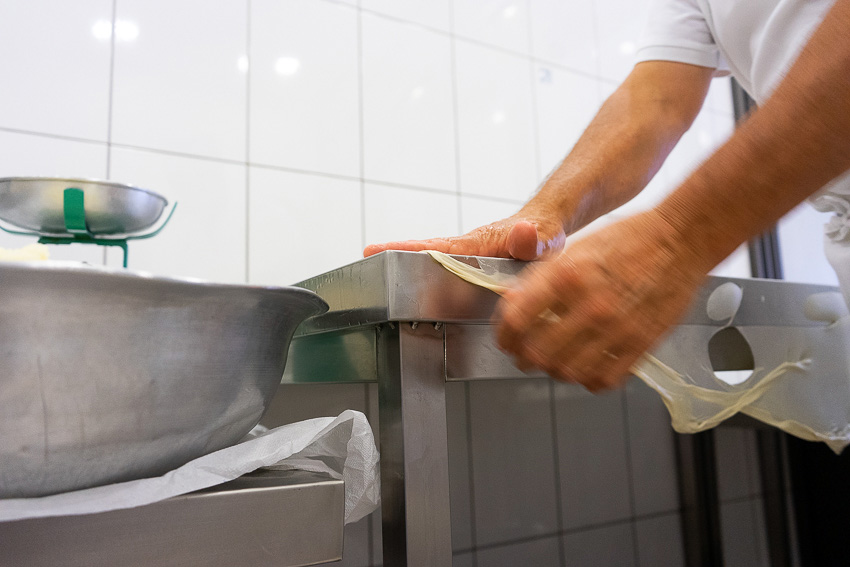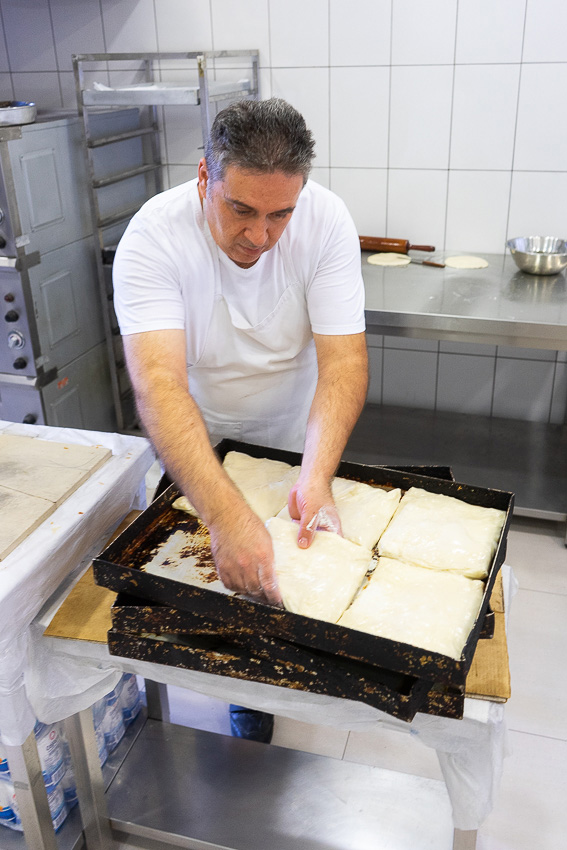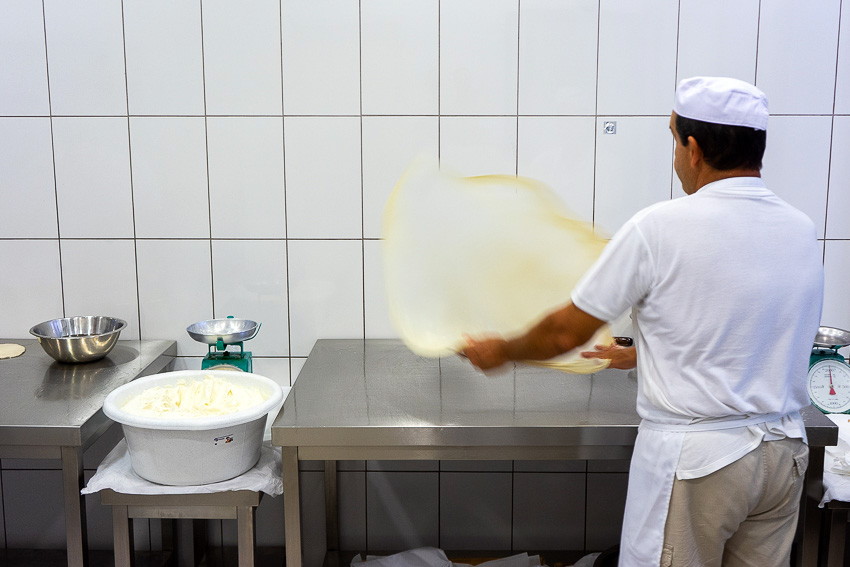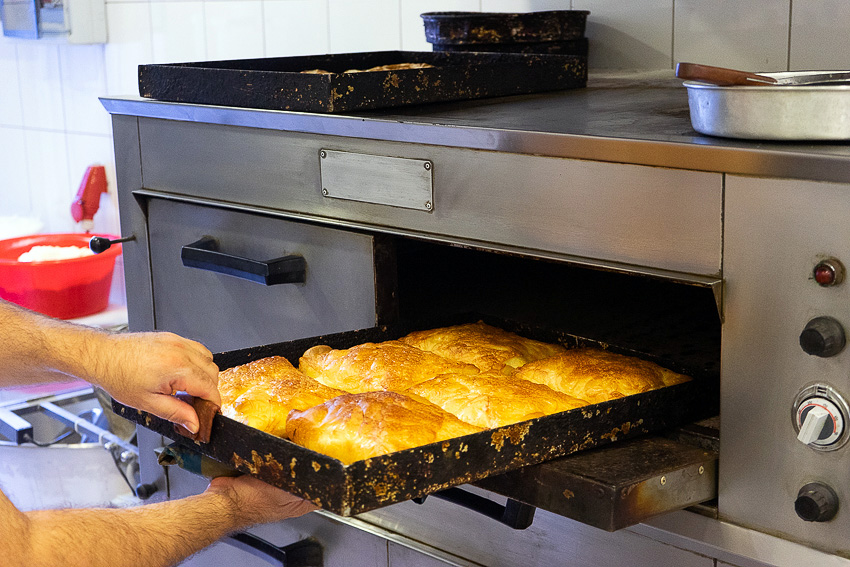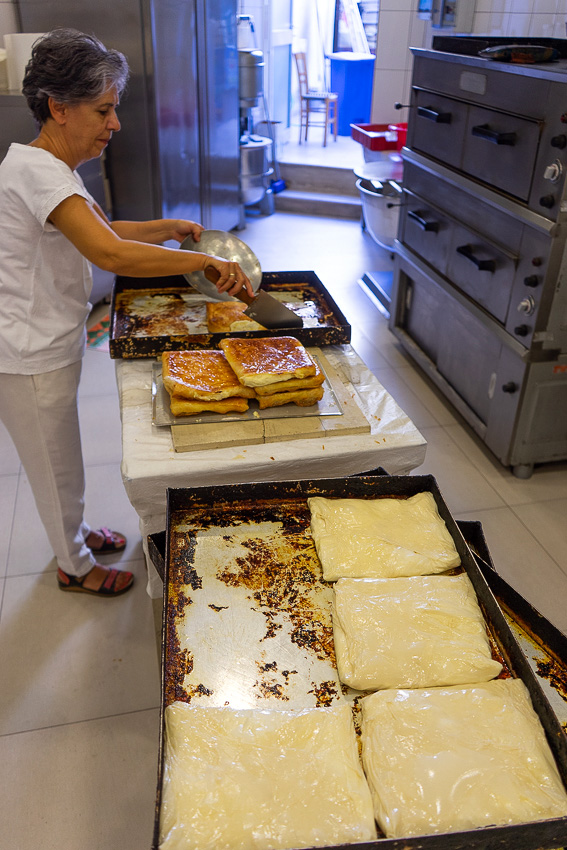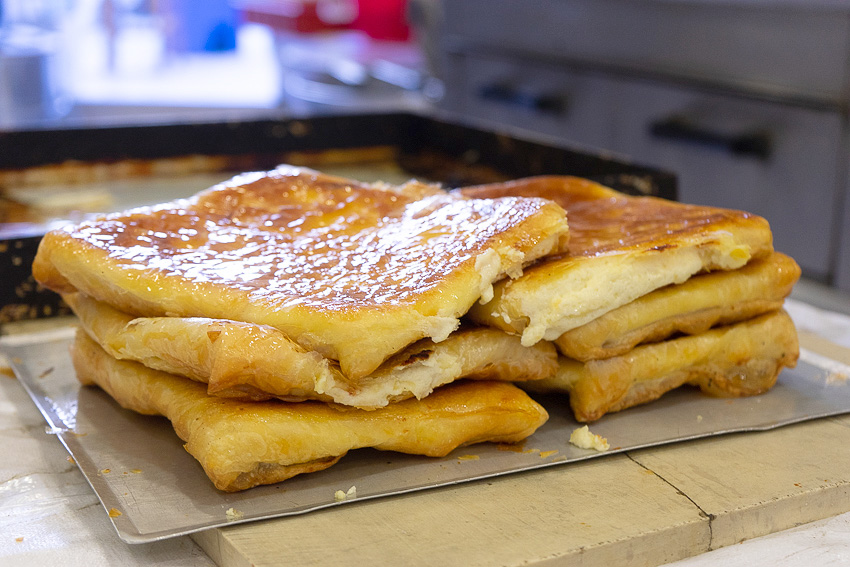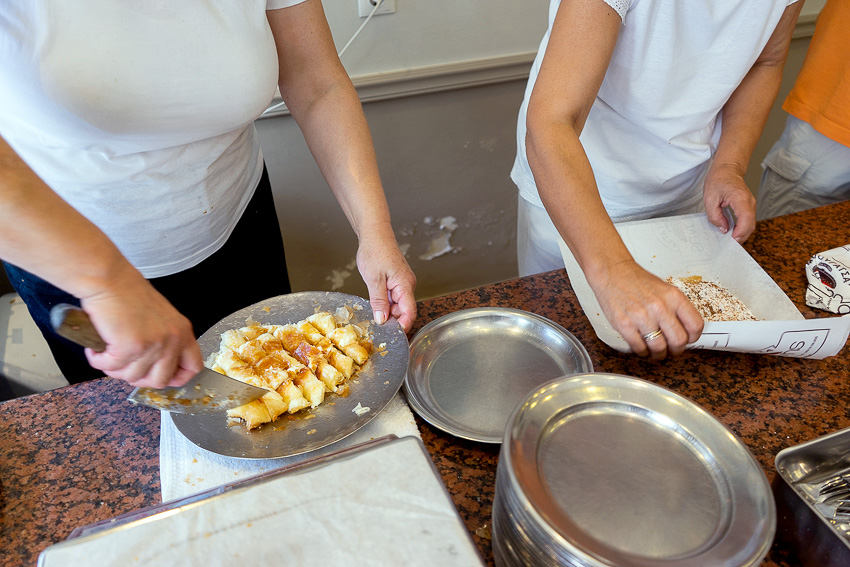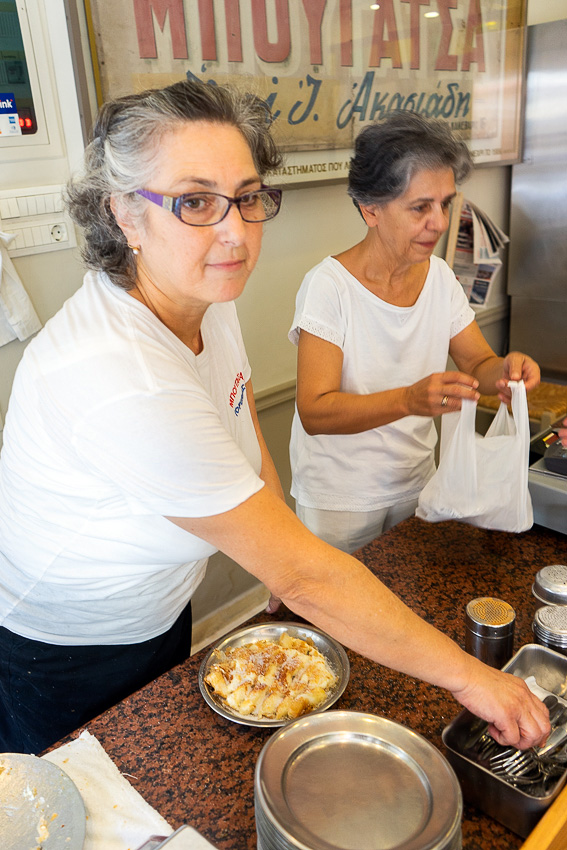 Learn more about our travel project on Steemit by clicking on the banner above and join our community on Discord