Biking Tour Valencia: The Other Side Of The America's Cup Harbor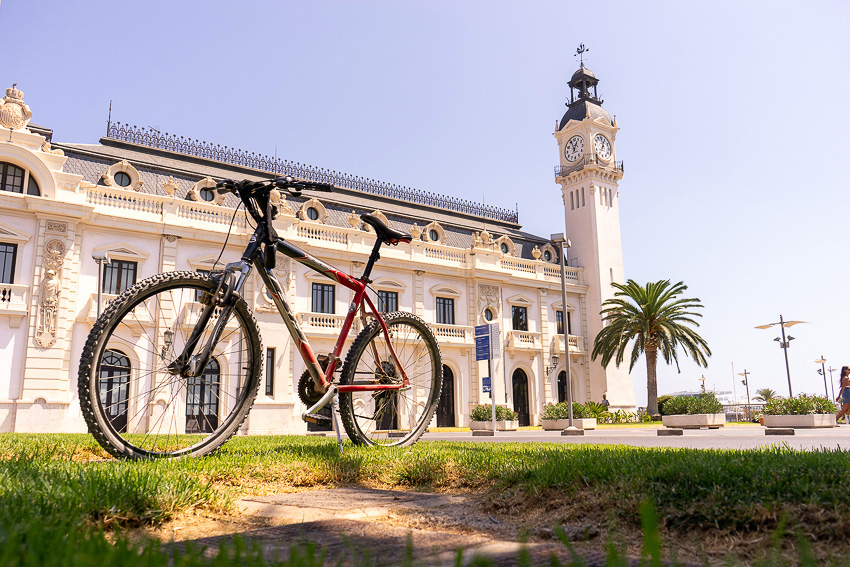 When you hear blockchain, you probably think about a bunch of people crouched over their computers all day, never seeing the light of the day. That might actually be accurate, because I had a phase recently, where almost all of my waking hours were spent working on Steemit. But then the @actifit app came around, which you can download here. It records your movements from through the day and then rewards you with Actifit Tokens. There is no value set yet to the tokens, but regardless of how much they end up being worth, it's still beneficial to be outside walking and biking around.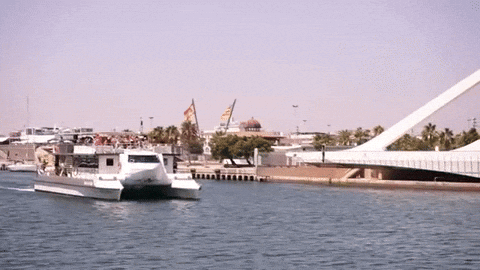 So that's what I've been doing for the last 10 days, since finding out about this app. And it has been wonderful. We're currently in Valencia, where we've lived on and off for the past 10 years, and thanks to Actifit I've been exploring some interesting areas of the city, making plans by looking at the city's bike path map. Today I'm sharing with you a side of Valencia's America's Cup Harbor I hadn't seen before.
Valencia's city harbor used to be a traditional port for fishermen departing and arriving with their daily catch. I tried to find some vintage photos from back in the day, because I can't imagine how it looked. But by judging by the old buildings behind it, it must have been beautiful.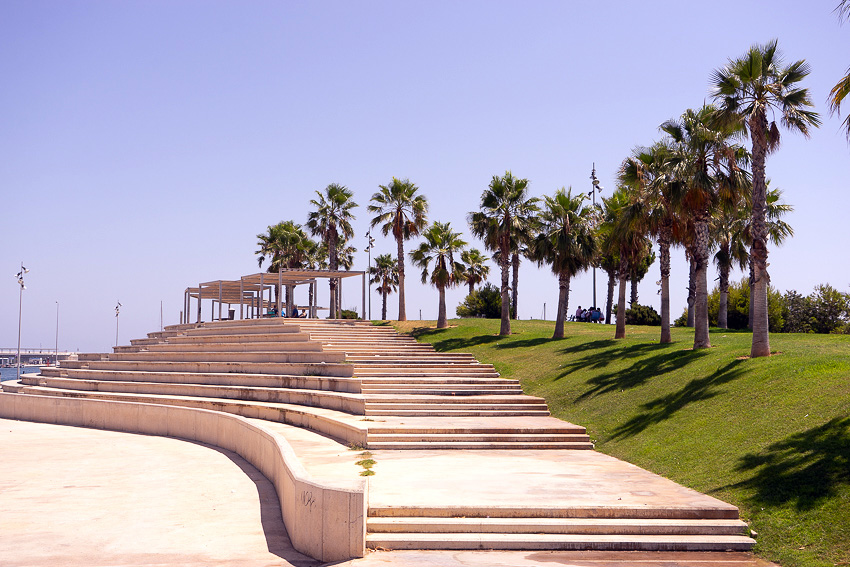 That all changed after Valencia was chosen to host the 32nd America's Cup; on the one hand, this event was great because it put the city on the map for many who never heard it before. But on the other hand, a lot of damage was done to Valencia's heritage, and the huge event came with a huge amount of corruption. The pattern repeated itself when the Formula 1 arrived a couple years later. Both events left their mark of this part of the city, in both positive and negative ways.
Today, I'm sharing with you the positive side. Last week, I took my bike and went through the Turia River Park to get down to the port. Normally, we would go straight north, once reaching the harbor, to get to the city beach. But today I went south, after spotting a bike path shooting off in that direction.
My first stop was the cruise ship terminal. The fact that up to three cruise ships can now anchor in Valencia is totally new to us, and there will be another post later, talking about the impact of this kind of mass tourism. But today we're staying positive! I admired the beauty and sheer size of the ship that was currently in port. The, I returned to the bike path and rode along the old Formula 1 track, taking in the park's beautiful architecture and fancy restaurants, and finally catching my first sea breeze.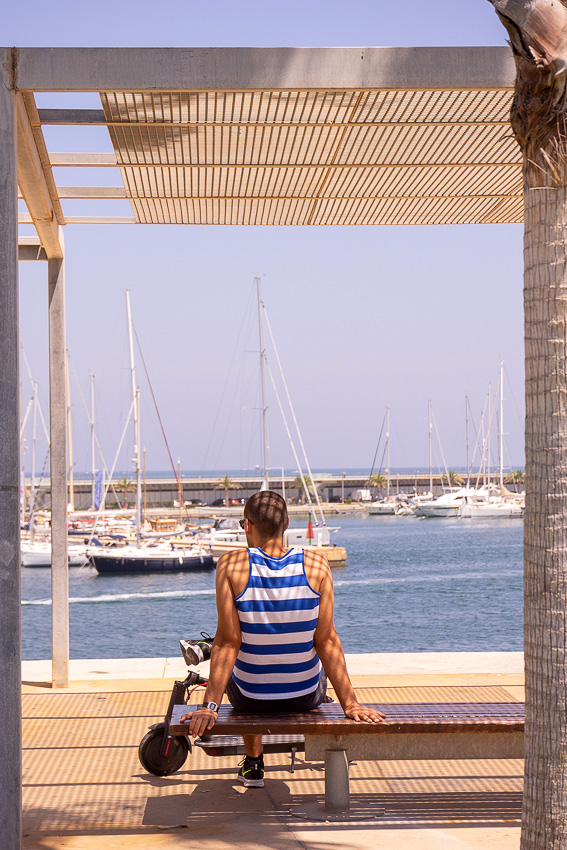 The path ended at a yacht club with a viewpoint overlooking the boats, the Formula 1 bridge, the Veles e Vents building, the beach and the City of Arts and Sciences in the far distance. From here, Valencia truly looks like a city of the future – everything is white and blue, modern and clean. After a short rest, I biked home, feeling very accomplished because I got some exercise, discovered a new area of my favorite city … and earned some Actifit Tokens! A pretty successful excursion.
Cyclists listen up! Check out the @cyclefeed curation project and get your cycle articles featured and rewarded.
–Download our Valencia Travel Book
More Photos Of The Harbor Bike Tour