The Archaeological Museum of Chania – History And Architecture
Over a decade ago, Chania announced its plans for the new home of the city's Archaelogical Museum: a modern construction of glass and steel. Luckily for us, there have been a lot of delays, and the museum is still in the same old converted mosque that's been its home since opening in 1962.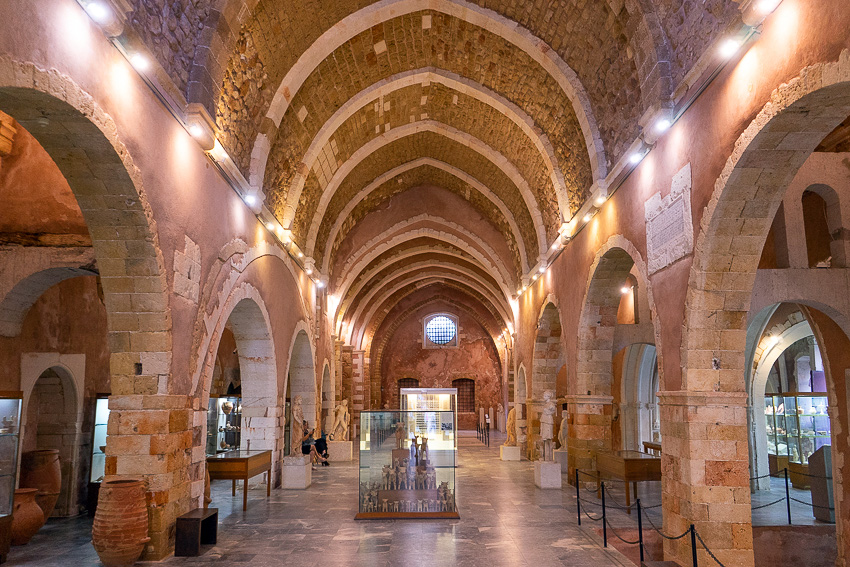 Nothing against modern buildings, of course, but we can't imagine a better place to host an archaeological collection than this place. The museum itself is far from perfect: they could do a lot to organize and clearly label the exhibits, but the location itself is like the least of its worries. You already have the perfect venue; leave it alone, and change everything else!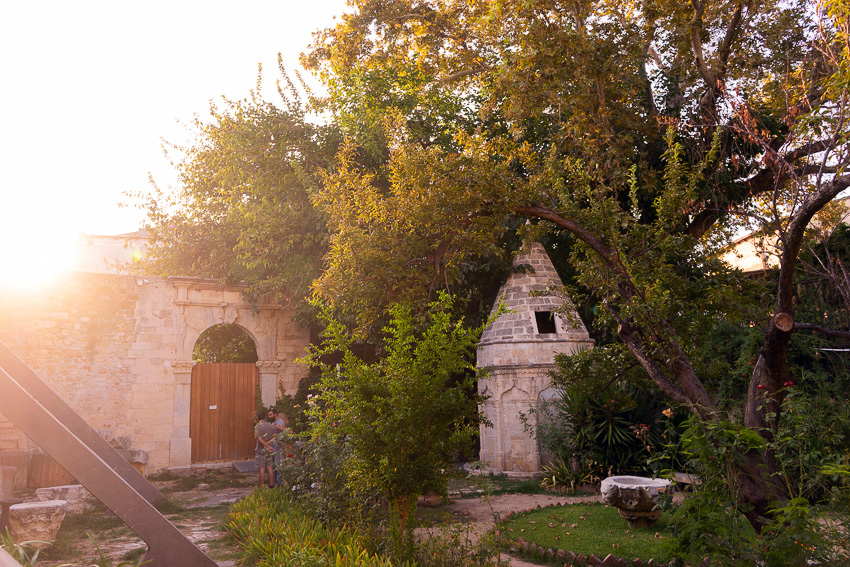 The main hall through which you enter stretches out to the west, and is decorated with high, expansive stone arches. We were sorely tempted to dive straight into the exhibitions, but decided to check out the garden first, to take advantage of the rapidly vanishing evening light. The first thing we noticed was the tip of the minaret, from when the building was still a mosque. A cool relic from the past, reminding us that as proud as Chania is of its Greek Orthodox faith, that hasn't always been the case.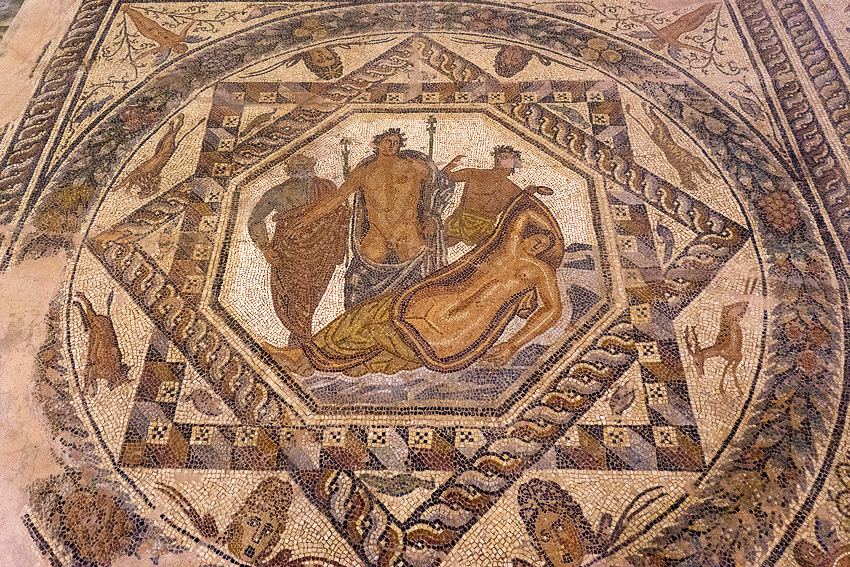 Inside the museum, you'll find the things you'd expect to find in an archaeological museum: vases, jewelry, statues, mosaics, and loads upon loads of broken clay pots. It's all nice, but nowhere near as good as Heraklion's similar museum (which we'd be visiting later). This is the kind of museum which could be great, with better information.
While you're in the area, don't miss out on the Roman Catholic church adjacent to the museum, which provides access to yet another of Chania's beautiful hidden gardens.
–Best Prices For Chania Car Rentals
More Photos Of the Archaeological Museum of Chania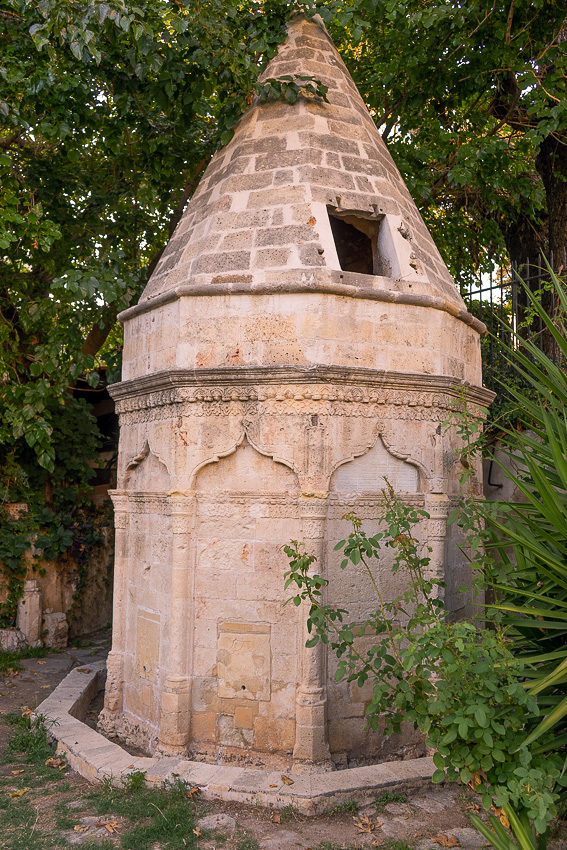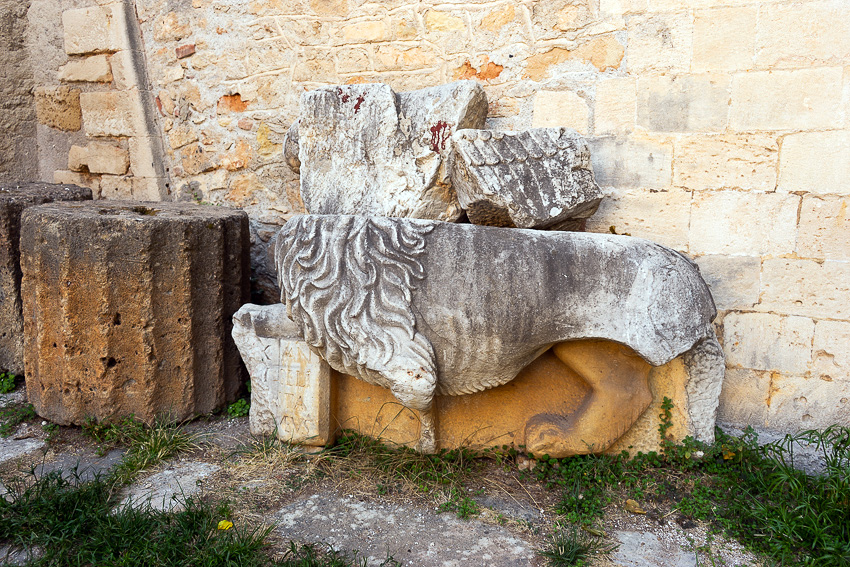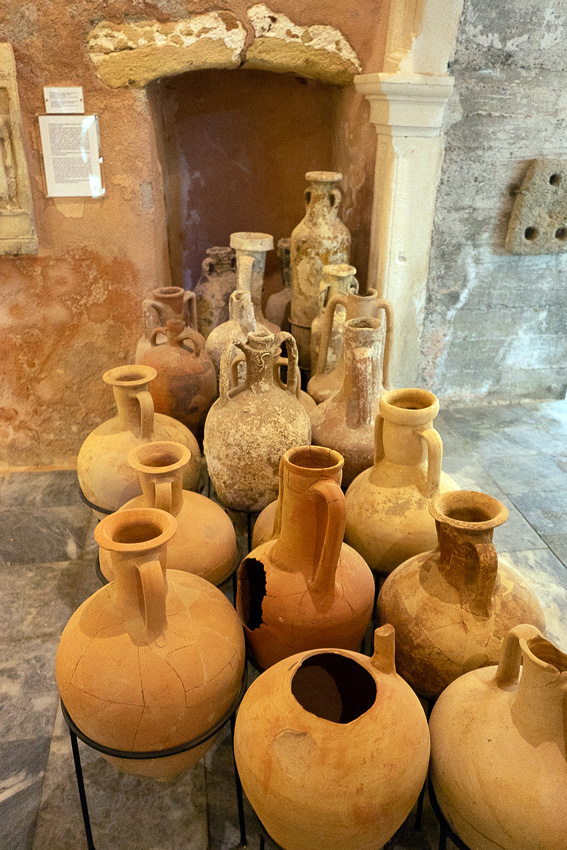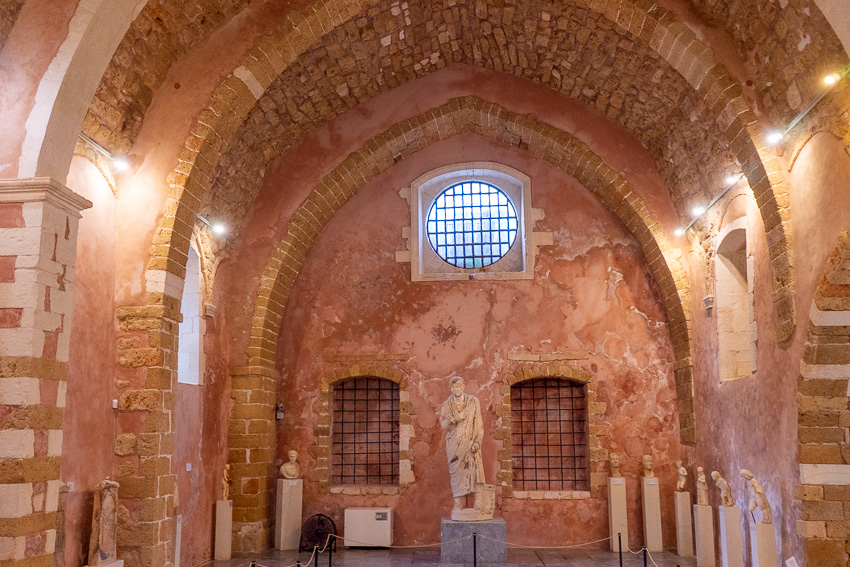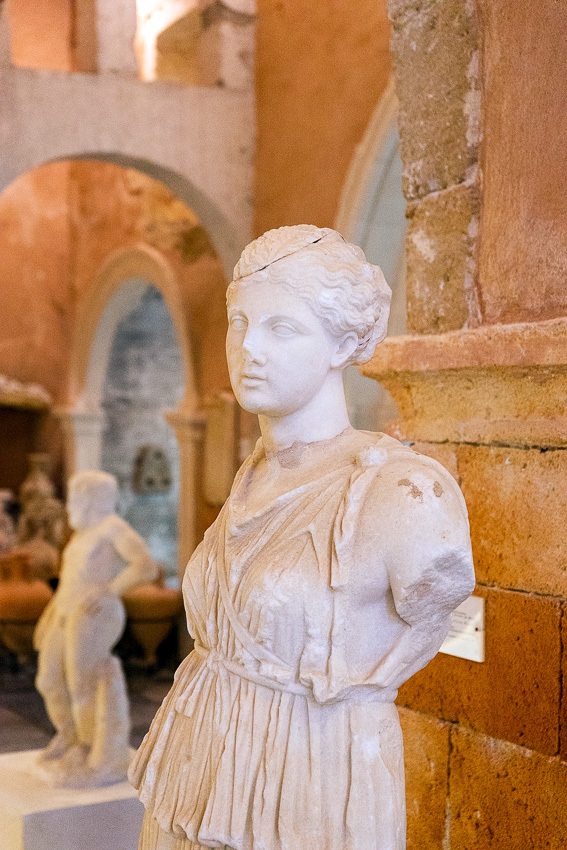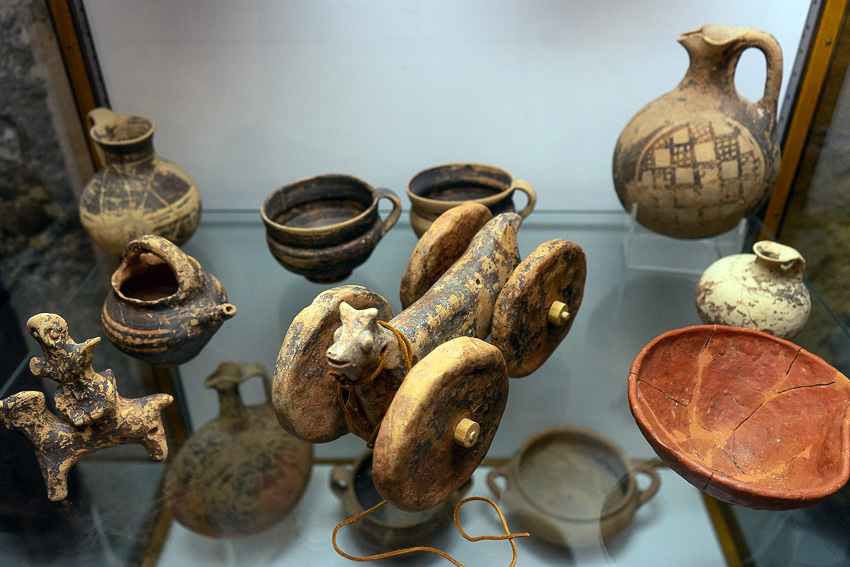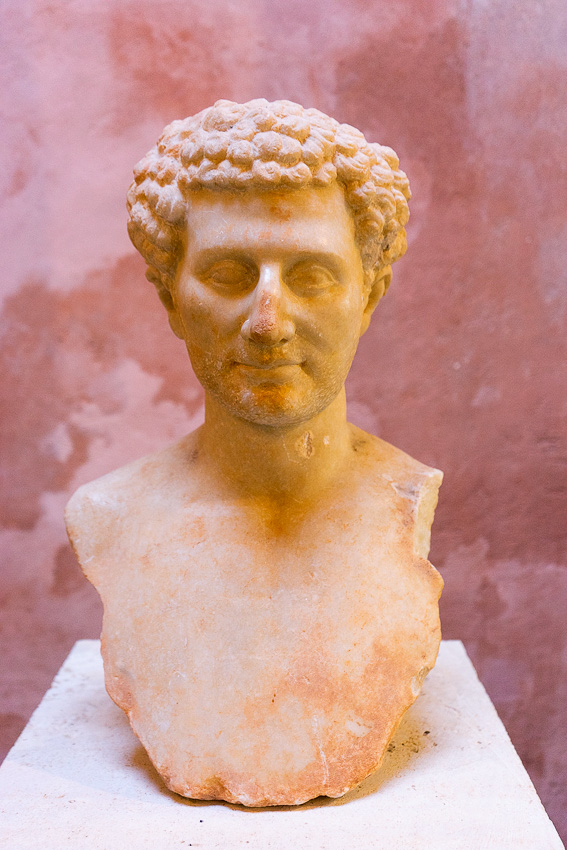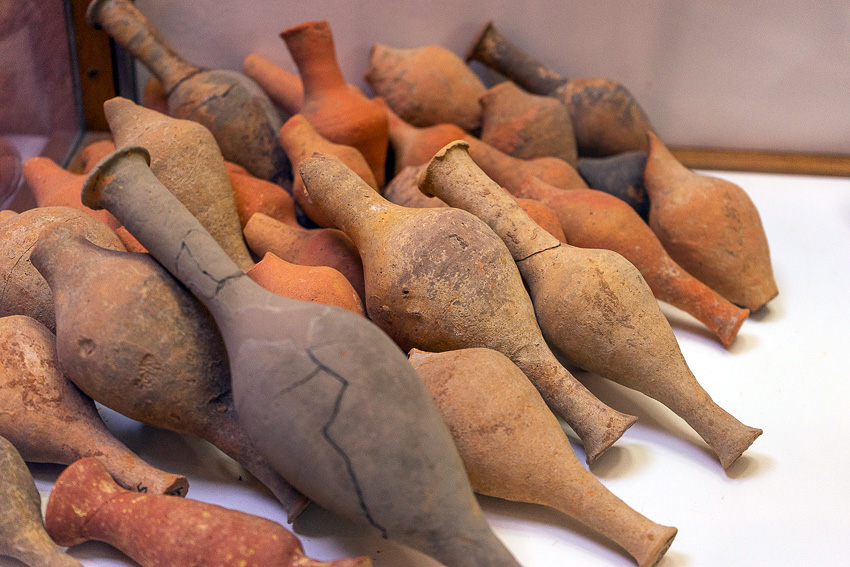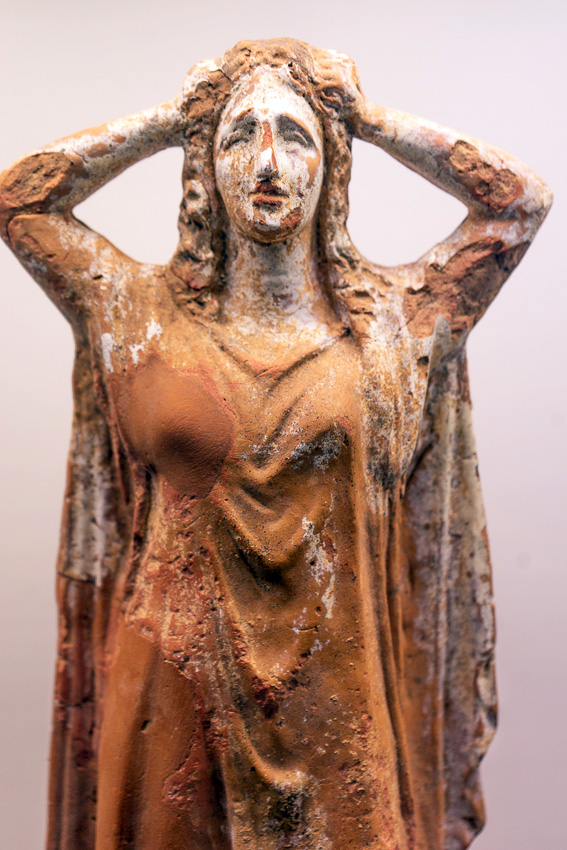 Learn more about our travel project on Steemit by clicking on the banner above and join our community on Discord