We've already written quite a bit about our lockdown experiences in 2020 — how deserted the city streets were, how bizarre it was to be confined in our apartment, and how inspiring it was to see people make sacrifices for a common cause. But we haven't yet talked about our first adventure after the hard-lockdown in Valencia ended. As we slowly emerged from weeks of internment, shielding our eyes like vampires from the sun, we didn't feel confident about taking a long journey. Instead, we set our sites on a nearby town we could reach with RENFE Cercanías, the commuter train. Moixent was a place we had always meant to visit, and seemed like the perfect choice for a safe, easy initial escape from the city.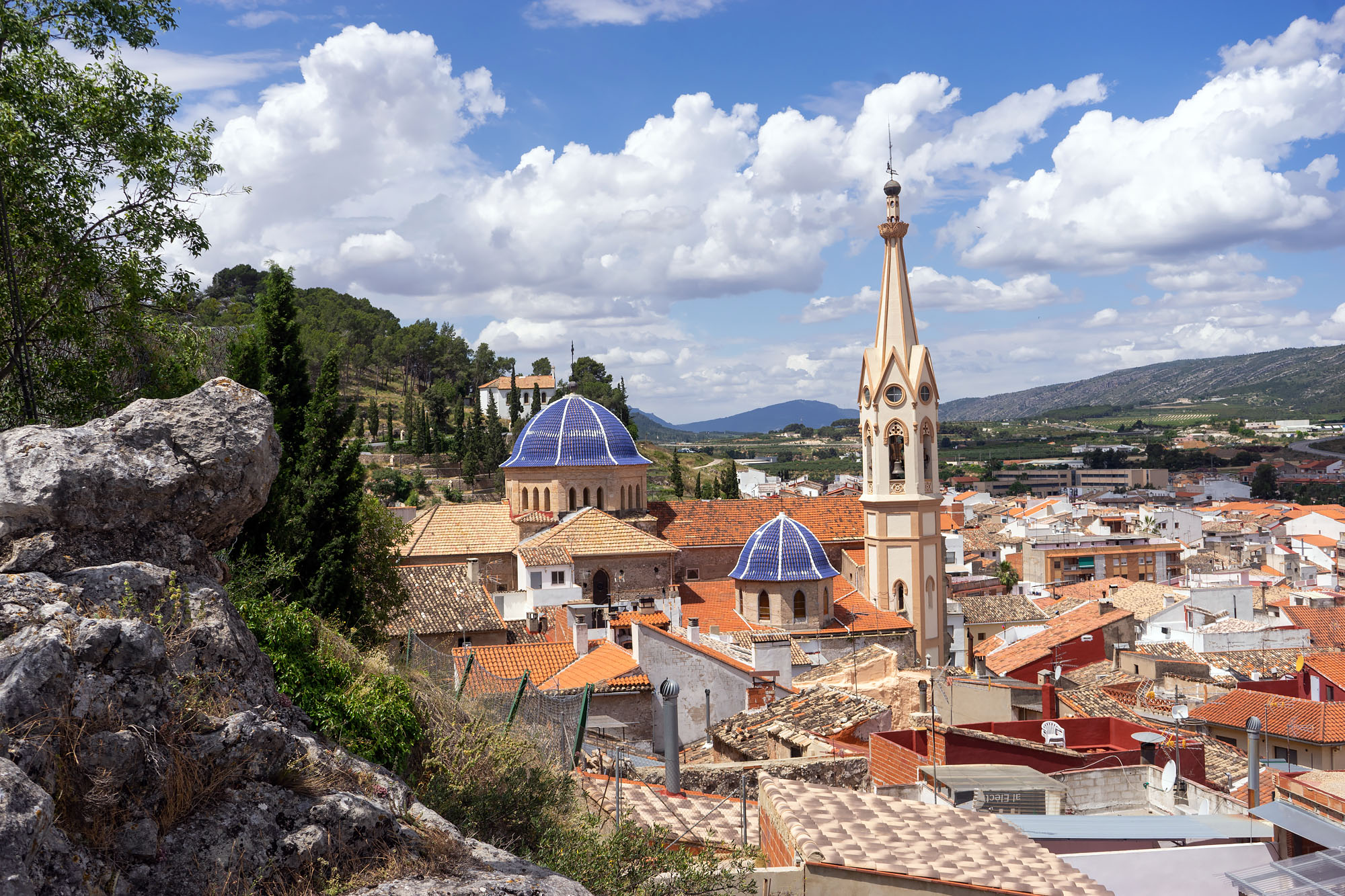 A Long, Slow Journey … Perfect
Moixent is found in the southwestern corner of the Valencian province, but still within the border — at this time in the early summer of 2020, we still wouldn't have been allowed to cross over into Alicante. The Cercanías trains are slow-moving with a lot of stops, and it took over 90 minutes to reach our destination, but we didn't mind. Just being out of the house was a novelty, and we enjoyed every minute of it.
We had gone past Moixent dozens of times in the past, and each time mentioned that we should some day check it out. To be honest, part of the reason for our interest probably was because its name is so fun to say. "Moy-shent". But also, because we had seen the Warrior of Moixent in the Prehistoric Museum of Valencia — this amazing Iberian figurine dates back to the fourth or fifth century BC, and was discovered in 1909.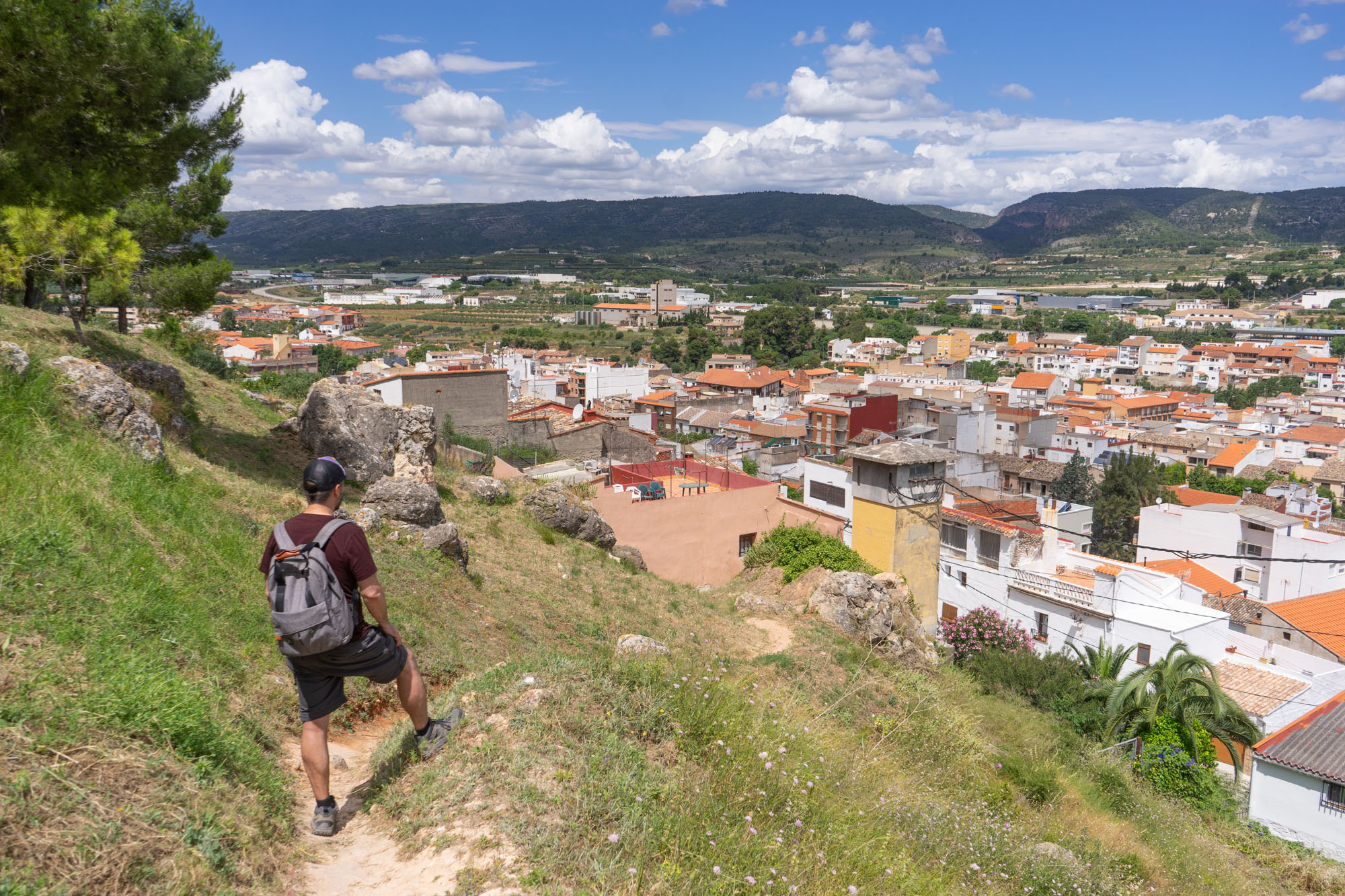 Hiking through the Hills of Moixent
We had plotted out an easy hike around Moixent, which took us through some fields and alongside a small stream, before heading up onto a higher ridge. From here, we had wonderful views over the attractive little town and the valley in which its found. The hike didn't take long, maybe a couple hours, but we felt justified in sitting down for a big lunch afterwards, in Moixent's main plaza. With a couple hours remaining before the return trip, we walked off the meal by climbing up to a pair of ancient towers in the hills south of the city. Again, we found ourselves with beautiful views over the town and the church, with its bell tower and tiled blue dome.
It was a great day out, and we were glad to have finally found the perfect excuse to visit Moixent. This is an easy day trip from Valencia, if you're looking for something low-stress and enjoyable.